I love a good smoothie, so good for breakfast and so full of nutrition. It doesn't seem like you are drinking something healthy though. It is like a milkshake to start off your day. We always have lots of fresh fruit around. Amber is so so on bananas unless you do something with them. In a smoothie she loves them.
This is such a classic combination of flavors but also wonderful in the summer when the strawberries are full of flavor. ENJOY!!!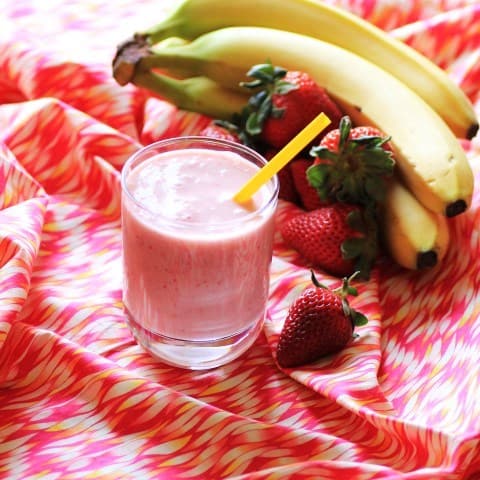 A great way to start your day!!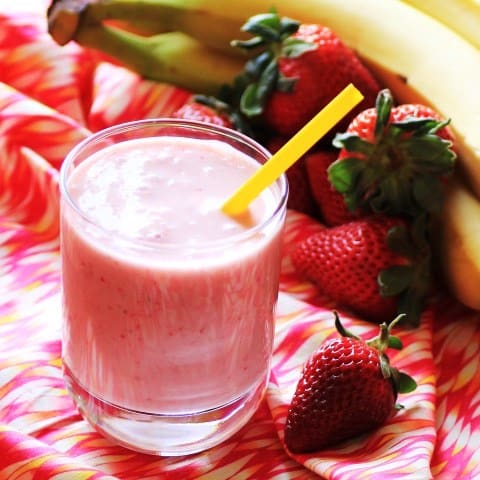 Strawberry Banana Smoothie
A great way to start your day!!
Ingredients
1 medium banana
2 large strawberries
¼ cup plain Greek yogurt
⅓ cup Strawberry flavored 1% milk or skim milk
2 medium ice cubes
Instructions
Blend all ingredients together. Pour into glass and enjoy!