Strawberry Banana Smoothie
Strawberry Banana Smoothie – I love a good smoothie, so good for breakfast and so full of nutrition. It doesn't seem like you are drinking something healthy though. It is like a milkshake to start off your day. We always have lots of fresh fruit around. Amber is so so on bananas unless you do something with them. In a smoothie she loves them.
This is such a classic combination of flavors but also wonderful in the summer when the strawberries are full of flavor. ENJOY!!!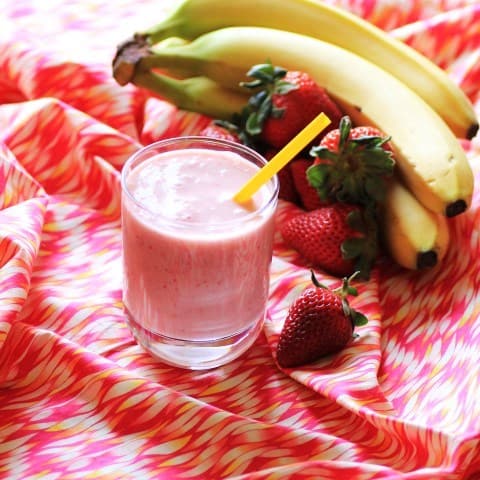 A great way to start your day!! Fast, easy, simple and only a few ingredients. See some of our other smoothies like Blueberry Muffin Smoothie, Pina Colada Smoothie and our Breakfast to Go Smoothie Bowl.
All are delicious and bursting with flavor to start you day off right! Do you have a personal sized blender* that holds enough for one smoothie. They are brilliant for ease and quick clean up.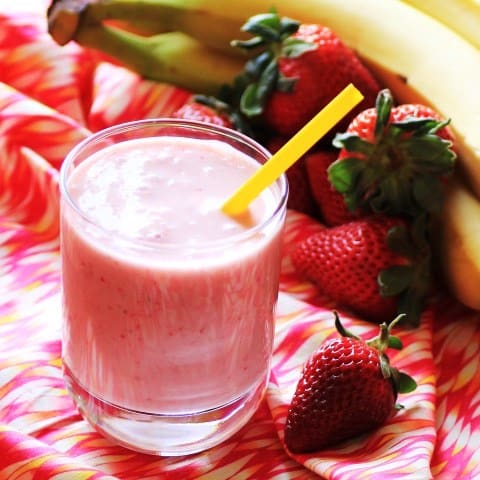 Yield: 1
Strawberry Banana Smoothie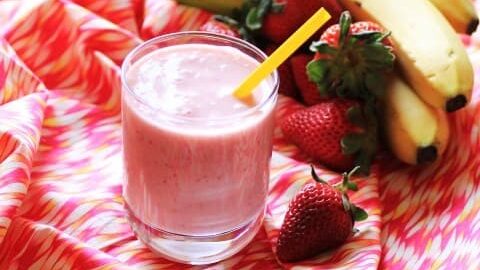 A great way to start your day!!
Ingredients
1 medium banana
2 large strawberries
1/4 cup plain Greek yogurt
1/3 cup Strawberry flavored 1% milk or skim milk
2 medium ice cubes
Instructions
Blend all ingredients together. Pour into glass and enjoy!
*This post contains affiliate links