Sweet Spiced Pumpkin Turnovers
Everyone loves pumpkin anything, right? Well we sure do and I was all over these Sweet Spiced Pumpkin Turnovers when Ken made them for us recently. Actually we brought these to a welcome baby party and I believe they were very much enjoyed. The idea for these turnovers came from a trip to Mexico that we went on many years ago. They served them up at the buffet and were more like an empanada. Not at the dessert table but with the savory items even though they were sweet. What made them unusual to me was the instant hit of something different in the spices and I identified it as anise. A lovely flavor to go with the other earthy fall spices.
We always think of sweet to go with dessert but these were wonderful with spicy dishes too. Giving you the right ying and yang of flavors. So you can decide when and where you would like to have them. Amber's boyfriend liked them just at the counter wolfing them down, LOL!!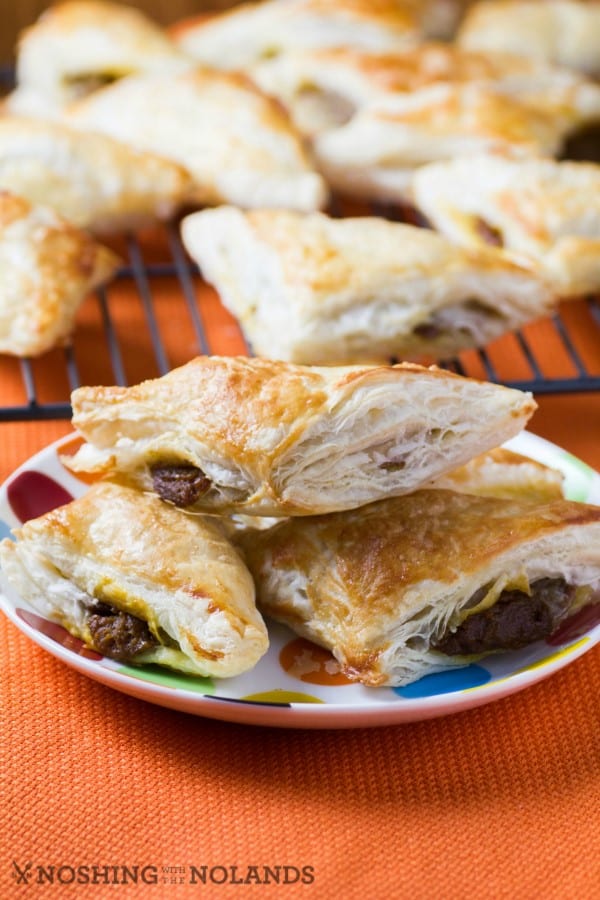 Using flaky frozen puff pastry can't be any easier to make these turnovers. The wonderful taste of pumpkin gets me excited for fall, therefore we enjoy it in so many ways. These simple turnovers are a great place to start!!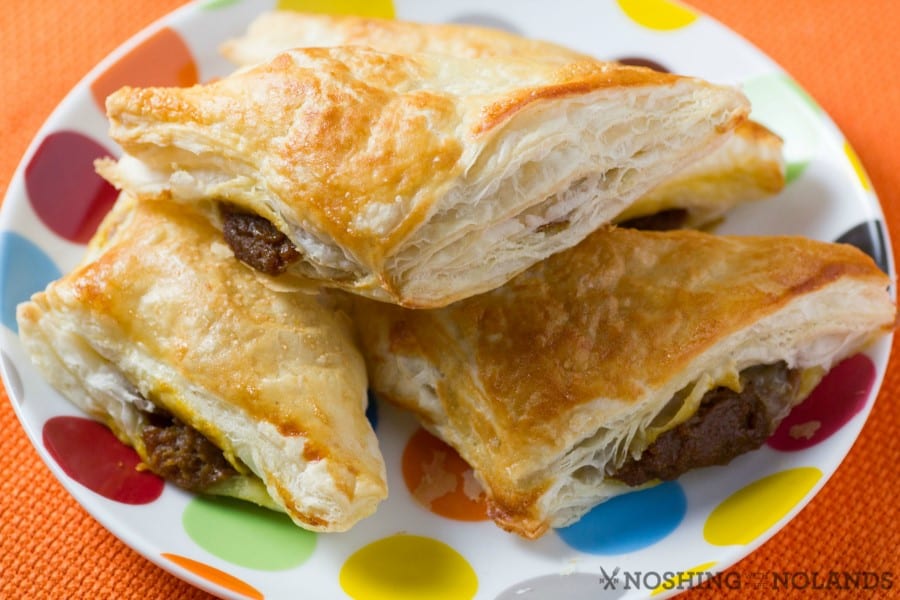 A quick egg wash on top and a sprinkling of sugar gives the turnovers a crispy topping and a lovely golden brown color. Don't forget this little added step or the turnovers will be pale in comparison.
The Recipe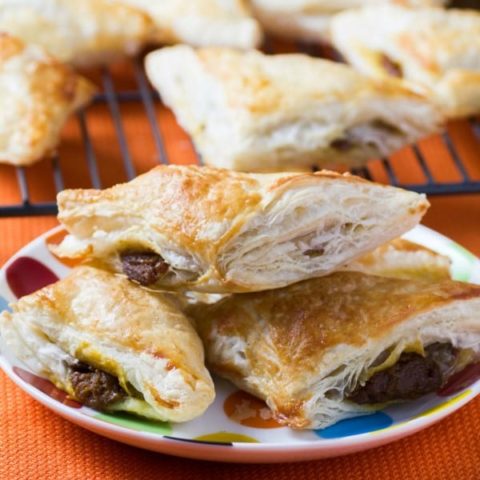 Sweet Spiced Pumpkin Turnovers
Yield: 18
Prep Time: 15 minutes
Cook Time: 15 minutes
Total Time: 30 minutes
A delightful Sweet Spiced Pumpkin Turnover with the surprising wonderful addition of anise to excite your fall senses.
Ingredients
1 cup canned pure pumpkin
1/3 cup brown sugar
1 tsp. cinnamon
1 tsp. anise
1/4 tsp. cloves
1 pkg. frozen puff pastry, thawed
Egg wash and sugar for topping
Instructions
Preheat oven to 350F.
In a small bowl. Mix together the pumpkin filling and set aside.
Roll out each half of the puff pastry into a 14" square and cut that into 9 equal squares. Divide the filling among the 18 squares, placing a dollop on one half of the dough. Fold over into a triangle and lightly dampen the edges and seal.
Place the turnovers on 2 parchment lined baking sheet. Whisk the egg with about tsp. of water and paint the tops of the turnovers. Sprinkle on a large pinch of sugar. Bake for 12-16 min. or until golden brown.