Tango Restaurant and Lounge, Seattle
Tango Restaurant and Lounge, Seattle was recommended as a must visit by my friend Val Curtis. She says Seattle is her family's playground and goes there often. I know Val has wonderful taste so I was very excited to try this restaurant! Tango has been around for many, many years. It is located on the corner of Pike and Boren St. on the cusp of downtown & Capital Hill. It was an easy drive from our Fairmont Olympic Hotel.
With the name of Tango I am sure you have guessed we were dining on great Spanish dishes! But the Tango is also a popular dance in Cuba and Argentina so they have incorporated along with amazing tapas some Cuban Mojitos and South American Cerviche!

The restaurant is a thriving, busy spot with lots to offer. The service was spot on and the food….well, let me take you there!
Tapas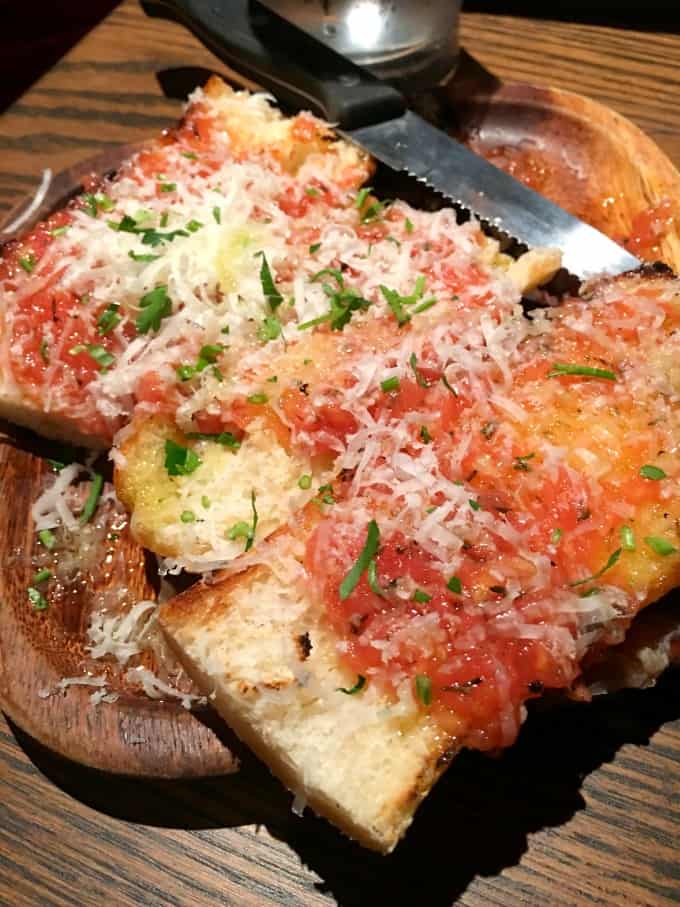 They recommended two to three dishes per person depending on how hungry you were. Amber and myself had been dining quite a bit so we were conservative with our choices. We started with this stunning Pan con Tomate which is a grilled baguette, with grated tomato, garlic, thyme, olive oil, and aged Manchego. An excellent choice!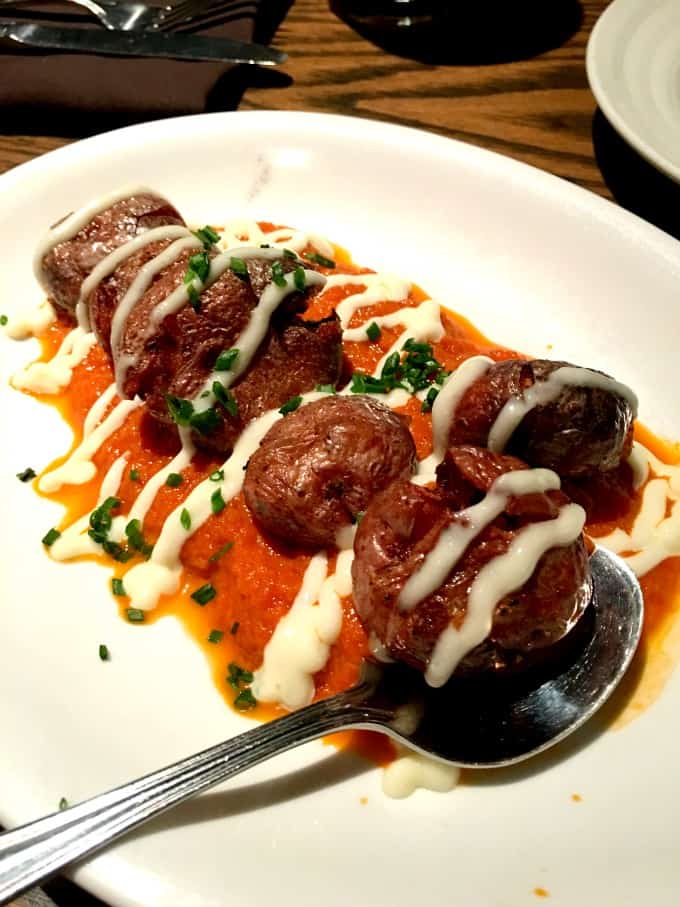 Next up was Papas Bravas which is smashed and crisped red potatoes, with spicy brava sauce, and roasted garlic aioli. I have since made this dish for the family at home to rave reviews. Simple and amazing!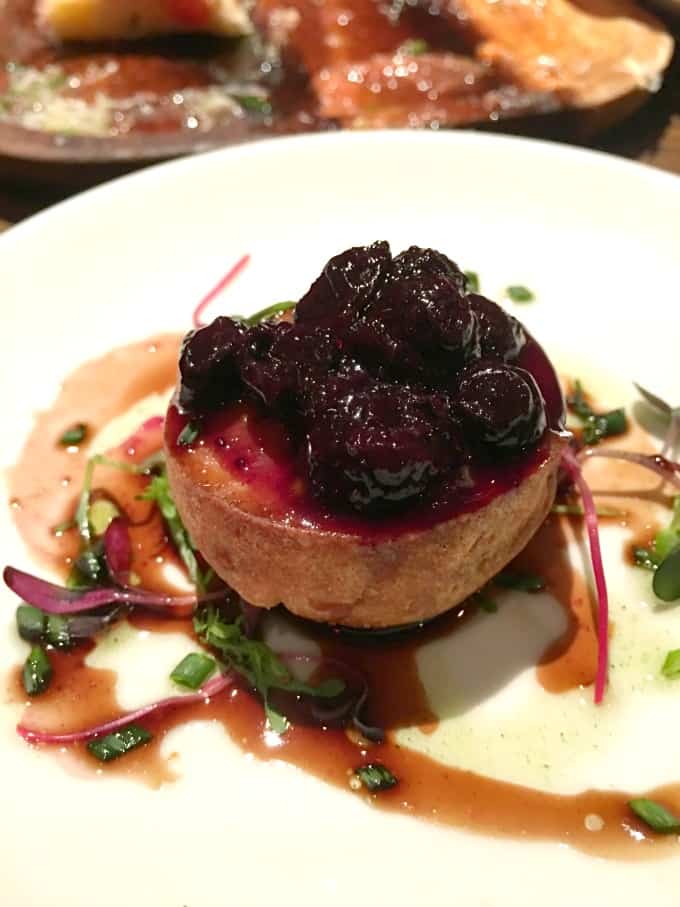 There is a section of Pintxos which are small individual hors d'oeuvre. The one I chose was Queso Azul, a fallen Valdeon blue cheese soufflé, with seasonal fruit compota, and port wine reduction. And you guess it, it was magnificent!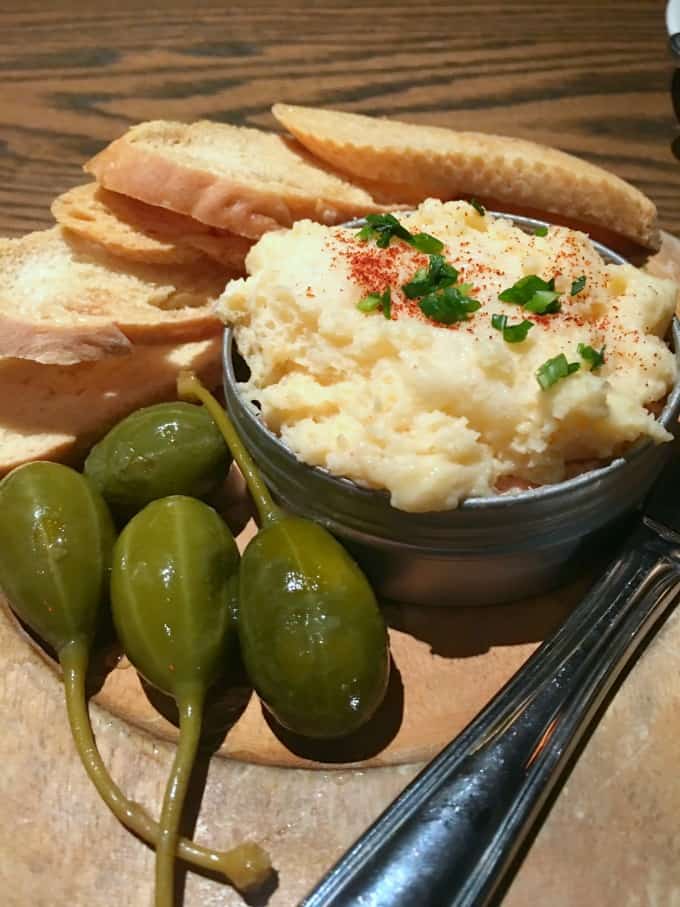 Amber adores salmon so we chose the Smoked Salmon Mousse. It is a Meyers lemon house-smoked salmon, with potato foam, caper berries, and crostini. The potato foam is on top which was very nice with the lightly smoked salmon that was underneath! The caper berries are a real explosion of tangy flavor, you have to try one, so unique!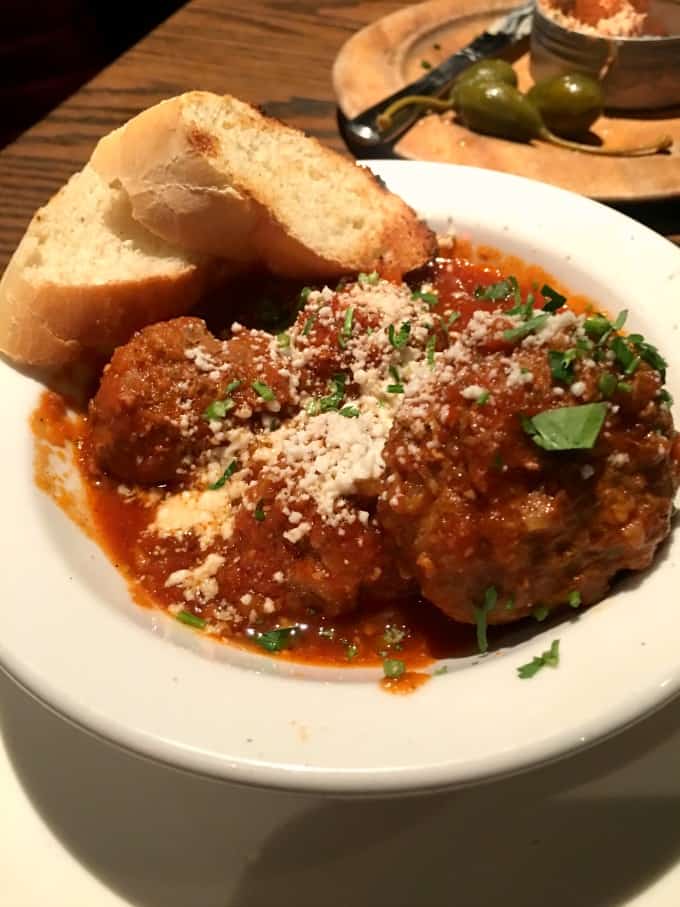 Next we ordered meatballs!! Albondigas they are called in Spanish! These Spanish meatballs made with beef and spicy pork, and served in a tomato-pimenton sauce, with Cotija, and grilled baguette were honestly one of the nicest meatballs I have ever had!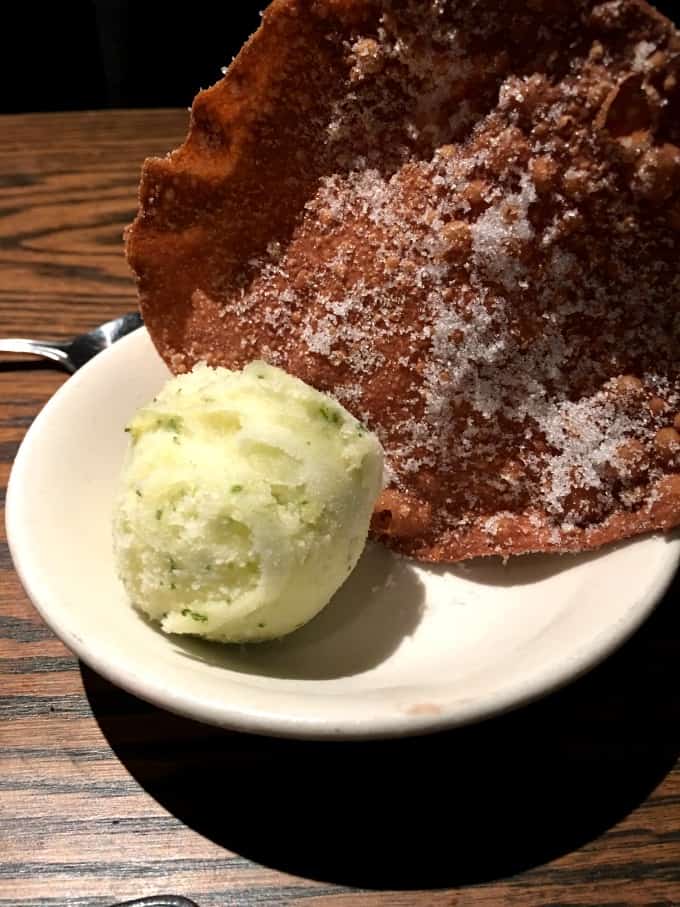 Neither Amber or myself wanted much for dessert so we shared the pineapple mint sorbet, which actually had two lovely little scoops along with this sugary crispy tortilla. So amazing and just perfect for us! Some of the other desserts like the El Diablo and the Poached Pear Tres Leches did look really amazing too!
To find out more, follow along on Facebook and Twitter.