Thai Crock Pot Chicken
There are a few things I like about this Thai Crock Pot Chicken recipe. Number one I love Thai food and number two I love my crockpot. Put those together and wow awesome dinner in no time!!
You can bump up the heat in this recipe very easily by adding more red pepper flakes or by the addition of Sriracha sauce afterward. It is all how you like it. Amber is not into big heat so I make it a bit spicy and then Ken can up it to atomic level with the Sriracha and I have it somewhere in between.
Try this for a fast quick meal that the whole family will enjoy!!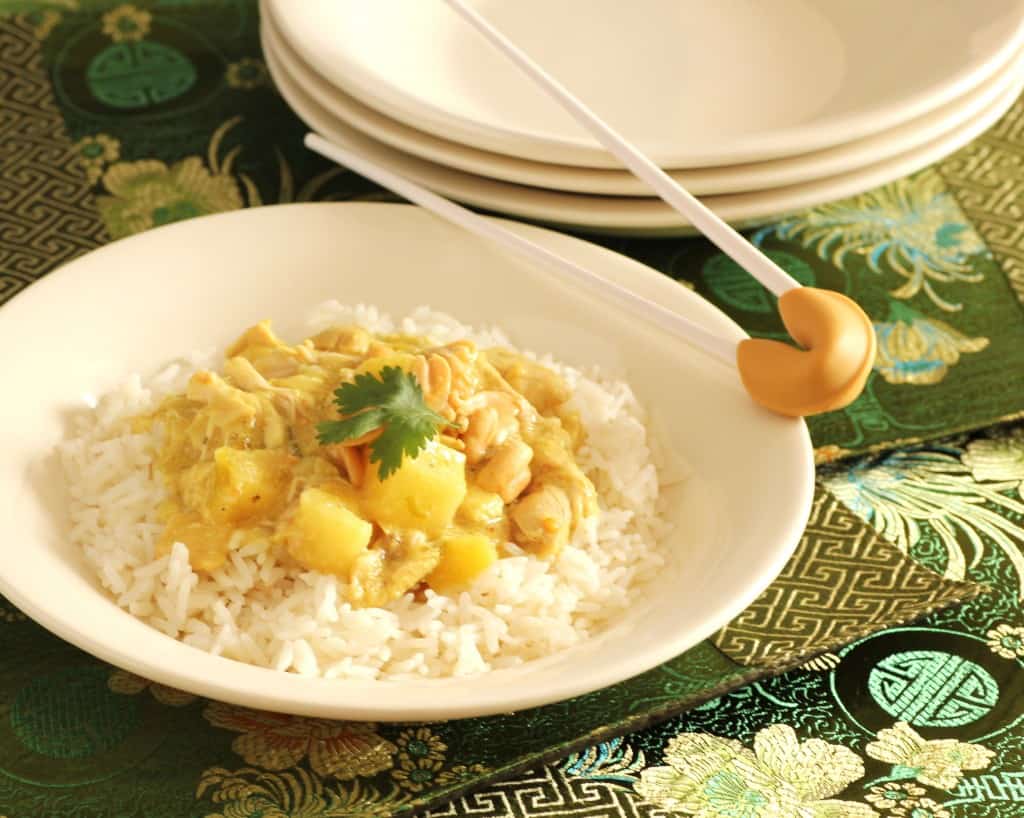 Recipe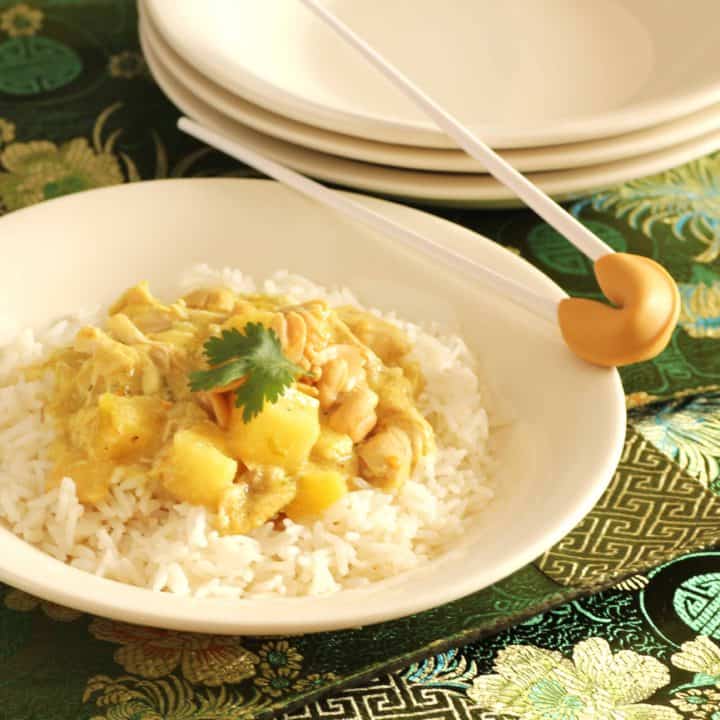 Thai Crockpot Chicken
A Thai Chicken dish that is so easy in the crockpot!!
Ingredients
8 chicken thighs
1 Tbsp. jarred grated ginger
3 green onions, chopped
1 can (14 oz.) light coconut milk
3/4 tsp. turmeric
1/2 tsp. dried red pepper flakes
1 (8 oz.) can pineapple chunks, drained
2 Tbsp. cornstarch
2 Tbsp. water
Salt and pepper to taste
Cooked rice for 6 servings
1/2 cup chopped peanuts
Instructions
Cut chicken thighs into bite sized chunks and remove any visible fat and place it in a crockpot. Add ginger, green onion, coconut milk, turmeric and red pepper flakes. Cover and cook on low for 4-5 hours until chicken is tender.
Turn the crockpot up to high and add pineapple. Mix cornstarch and water together, stirring until the cornstarch is dissolved. Adjust seasoning with salt and pepper. Cover and cook for 30 min. until thickened and bubbly.
Serve over the rice and garnish with peanuts.
Adapted from Mabel Hoffman's Crockery Cookery