The Best Recipes and Tips for Spring Entertaining
Today I have for you a special author, Bridget Sandoford, she is a free lance writer and is bringing you wonderful recipes and tips for Spring. Enjoy!!!
The Best Recipes and Tips for Spring Entertaining
Spring is a great time to entertain. The weather is starting to warm up and nature is in bloom, putting everyone in the mood to get outside and to enjoy some time together.
If you haven't already planned a little get together of your own, now's the time to dust off the grill and pull out the patio furniture and invite over a few friends. Here are a few tips for spring entertaining, as well as a few suggested recipes to put on the menu:
Serve Lighter Dishes that Are in Season
Spring is the time that gardens start to come back to life. Depending on where you live, many types of produce start to be in season. You should select recipes that are light and flavorful and that use some of these produce. Some options for spring include:
Apricots
Artichokes
Arugula
Asparagus
Beets
Bok choy
Carrots
Cherries
Fava beans
Grapefruit
Green onions
Kumquats
Leeks
Morels and other mushrooms
Nettles
Peas
Radishes
Rhubarb
Snap peas
Spinach
Turnips
Cooking Light
Consider trying some of these recipes from Cooking Light for your spring entertaining menu:
Fresh Apricot Chutney
Grilled Asparagus with Balsamic Vinegar
Fava, Sweet Pea, and Sugar Snap Salad
Fava Bean and Grilled Shrimp Salad in Radicchio Cups
Artichokes with Roasted Garlic-Wine Dip
Chicken Scallopine with Morels and Spring Vegetables
Fresh Cherry Pie
Raspberry-Rhubarb Pie
Explore these recipes or try some of your family favorites that use in-season ingredients.
Pair with Cool Drinks.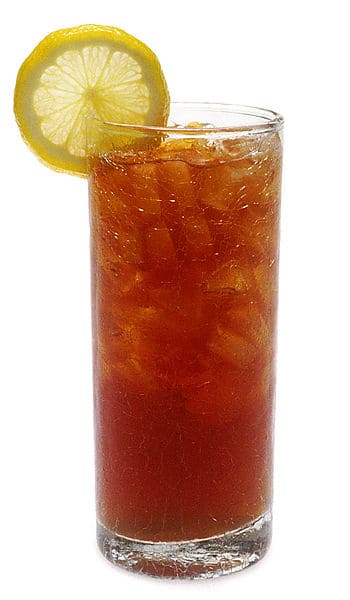 As the temperature outside rises, it's the perfect time to enjoy some cool cocktails on the porch or next to the grill. Consider pairing your menu with classics like lemonade and sweet tea, or try some fun new cocktails. Try some of these new recipes:
Strawberry Basil Margaritas
Icy-Cool Green Tea Mojitos
Watermelon-Cucumber Refresher
Cherry Lane
Camarena Rosemary Lemonade
Try experimenting with some of spring's flavors, such as mint and strawberry, and try putting a twist on classic favorites like tea or lemonade. Your guests will love it!
Head Outside
When the weather is starting to be so beautiful, it makes perfect sense to move your party outside. Make your patio or deck inviting with comfortable lounge chairs, ottomans and serving spaces. Set up the grill next to your entertaining space so guests can enjoy the aromas of the menu in anticipation of the delicious meal you serve them. Put on some relaxing music and light a few tea candles to set the mood and get everyone feeling relaxed and festive.
Bring In Items from the Garden
Show off your seasonal produce or flowers to put everyone in a festive mood and feeling spring-like. Make beautiful arrangements with fresh-cut flowers that you grew, or set up bowls of produce harvested from your garden. Your produce can be both decorative and nourishing, paired alongside dishes that are made from those ingredients. Plus, it will give you a nice talking point about what you're growing this year!
Spring is a great time to invite over some friends and family and to enjoy some time together. Use these tips to plan the perfect get together and the perfect meal.
What are your favorite recipes for spring? Share them in the comments!
About the Author:
Bridget Sandorford is a freelance writer and researcher for CulinarySchools.org, where recently she's been researching French culinary. In her spare time, she enjoys biking, painting and working on her first cookbook.