Don't you just love spoiling yourself or some else with a plate of The Best Waffles!! Big, crispy and delicious waffles. Filling the little nooks with butter and dousing the pile with pure maple syrup. The first known waffle recipe dates back to the late 14th century, really?? Who knew they were around that long.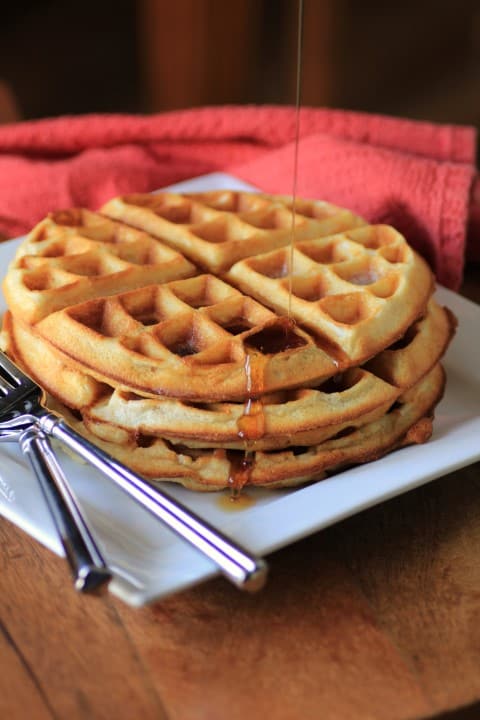 There are loads of variations of waffles but most of us think of the Belgian waffle, which has become Americanized. There are Brussels Waffles, Scandinavian, Hong Kong and Flemish. There are waffles fried chicken with waffles, hotdog waffles or waffles on a stick. Besides the Scandinavian waffles my favorite are these. Light as air and crispy!!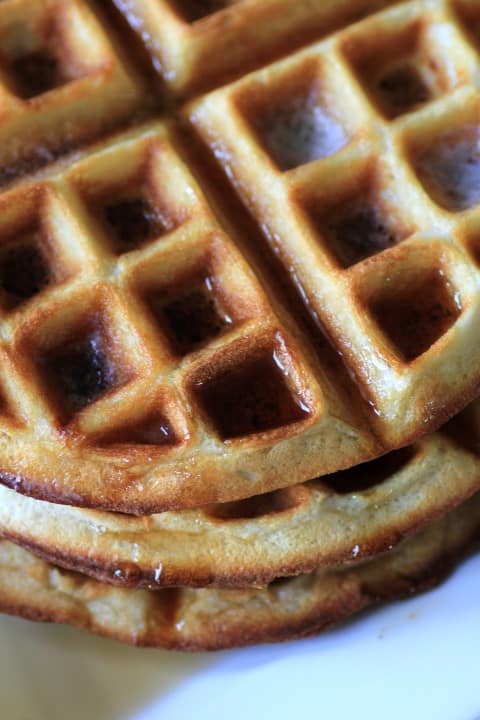 Love how the little pockets fill up with butter and syrup!!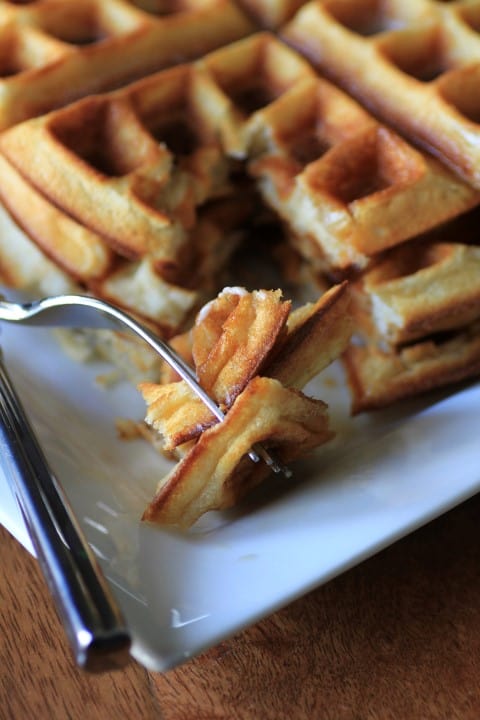 The Best Waffles
The Best Waffles
A crispy and delicious waffle recipe!
Ingredients
2 cups flour
6 tsp. baking powder
½ tsp. salt
2 Tbsp. sugar
5 eggs, separated
2 cups milk
7 Tbsp. canola oil
2 tsp. vanilla
Instructions
In a large bowl, whisk together the dry ingredients. Set aside. Beat egg whites until stiff with a mixer. Add milk and egg yolks to the dry ingredients. Mix until smooth. Then add the oil and vanilla and mix well. Fold the egg whites into the batter.
Pour about ⅔-3/4 cup of batter into the center of a waffle maker. Cook for 5-6 min. until golden brown and crisp.