The Black Forest Restaurant
We spent a long weekend in the Columbia Valley British Columbia when we stayed out in Fairmont Hot Springs this summer. We had a great cottage for the kids to have fun in with a hot tub for the evenings and a close walk to stores for ice cream and more. While we stayed there we went to The Black Forest Restaurant in Invermere, just a short drive back up the highway from Fairmont. This area is my old haunting ground as I spent many weekends there camping when we were younger and then staying out at my girlfriends cottage. Invermere is where I met Ken, my husband. The valley with Radium Hot Springs, Invermere, Windermere and Fairmont Hot Springs is a fantastic vacation destination. Invermere has a small population of about 4,000 but swells to 10 times that on summer weekends to 40,000.
The valley also extends from Golden to Cranbrook and has wonderful skiing in the winter at Panorama, which is very near the valley. In the summer there is lots of outdoor activities like white water rafting, which the kids enjoyed, horseback riding, hiking, boating on lake Windermere and more! The summers are hot and dry and very pleasant for a summer vacation.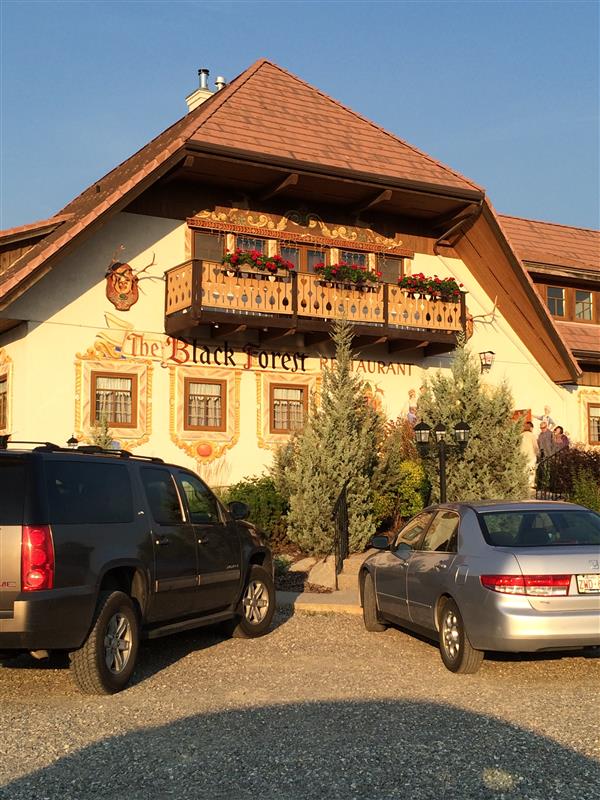 We had never been to The Black Forest Restaurant but the valley has a huge German/Austrian influence, so I thought this would be a perfectly fun evening for all of us.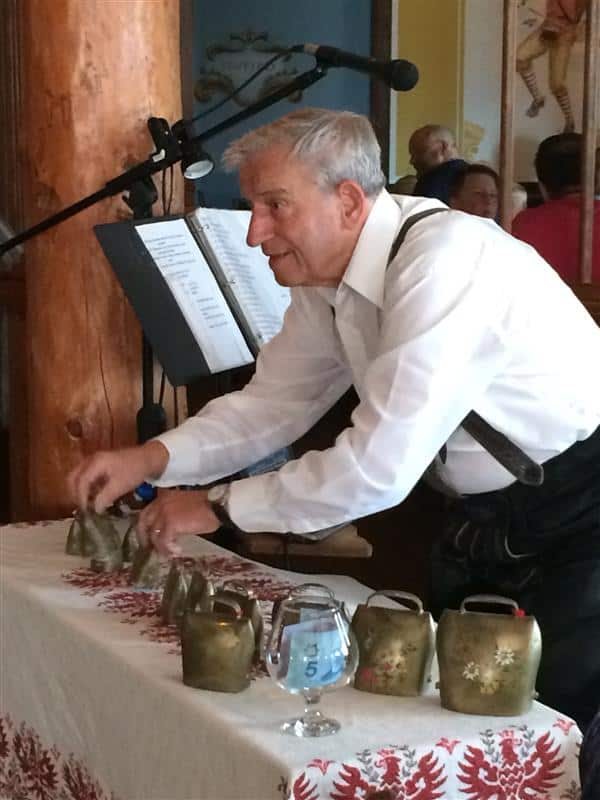 There was live entertainment with the charming gentlemen in his lederhosen playing the bells for us and singing. He gets you right in the mood with Edelweiss!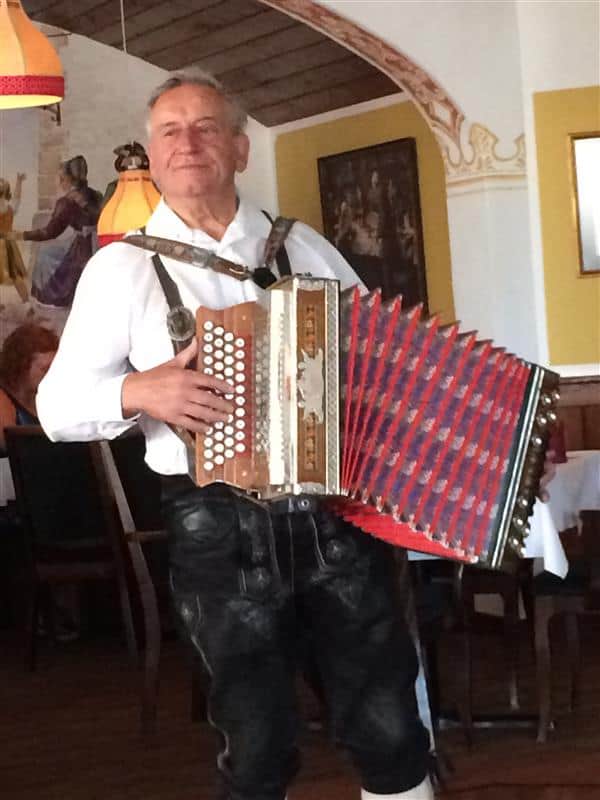 Next, was some good old fashioned acordian music. Now I am really wanting schnitzel!!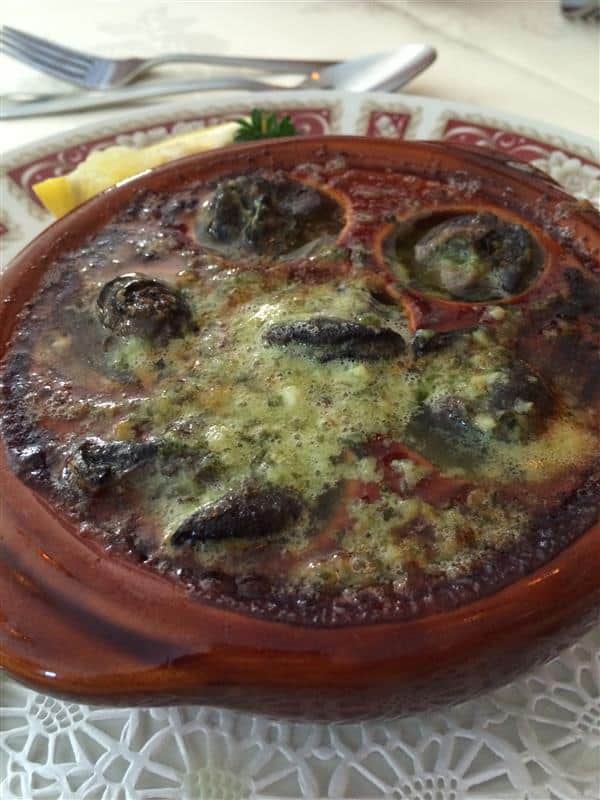 To start we shared some Escargot "Chablisienne" which are traditional escargot in a garlic butter sauce, perfect for dipping their lovely bread into also!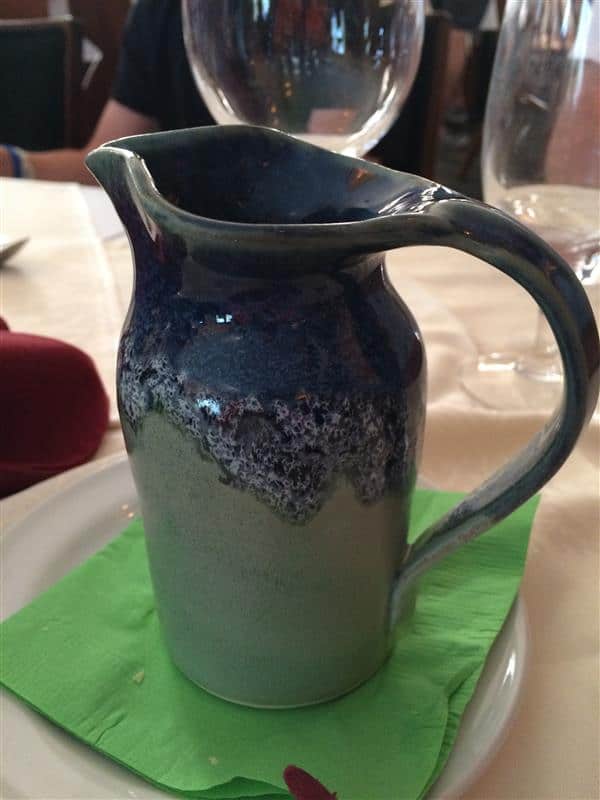 I loved how they served their wine in these homemade ceramic carafes. It seemed like an endless little pour of cold, crisp Pinot Grigio.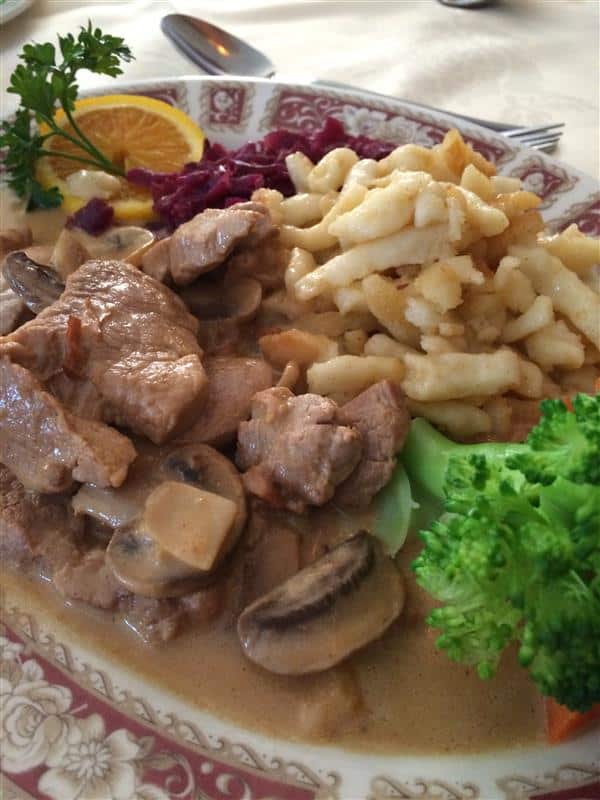 This is still a schnitzel but just different to the tradional breaded one you are used to seeing. Schnitzel Scandia is slivers of tenderloin sautéed with fresh mushrooms, white wine and sour cream, served with homemade Spaetzle. Oh, how wonderful that meal was and that Spaetzle I could eat forever!! I have to make some again soon at home!!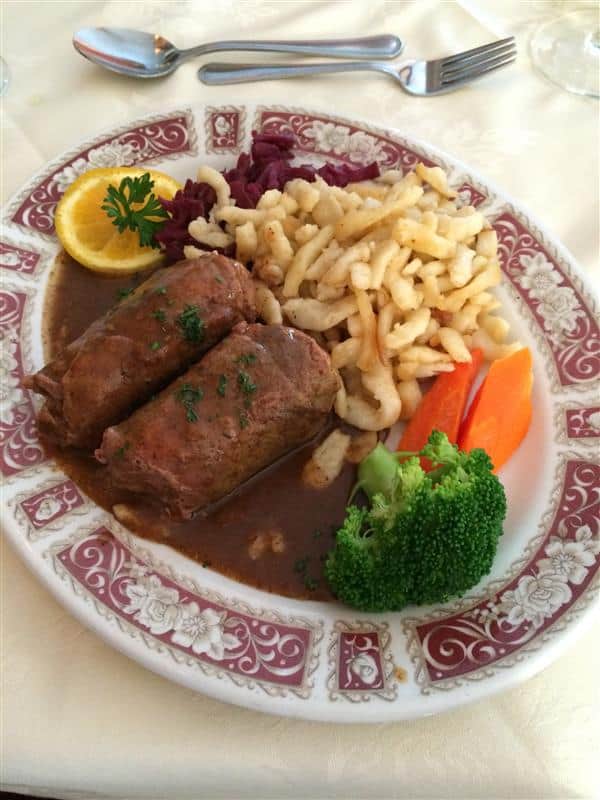 Also enjoyed at our table is the very traditional Rouladen, again served with that delicious Spaetzle and wonderful red cabbage sauerkraut. This isn't on their standard menu but it served as a special.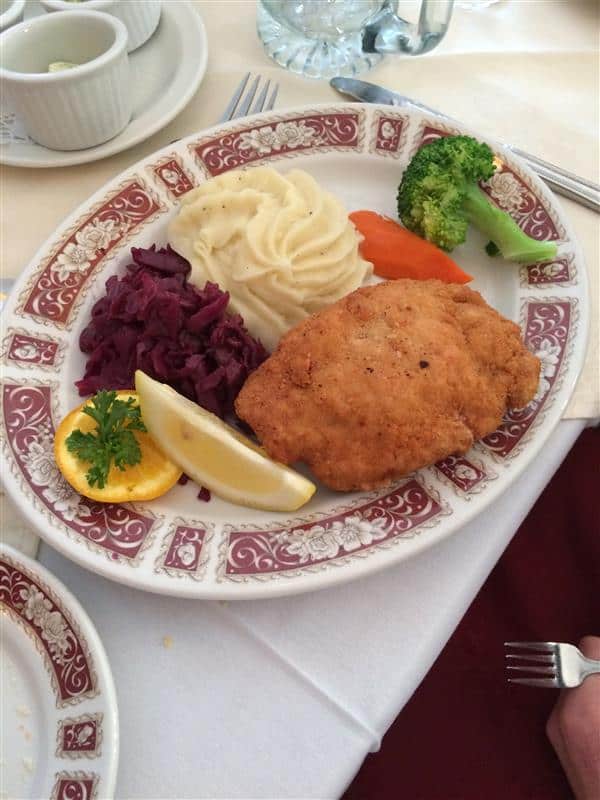 Then the traditional schnitzel was so enjoyed by one of the kids but this one is stuffed with ham and cheese as it is the Schnitzel Cordon Bleu. Crispy on the outside and juicy, scrumptious on the inside.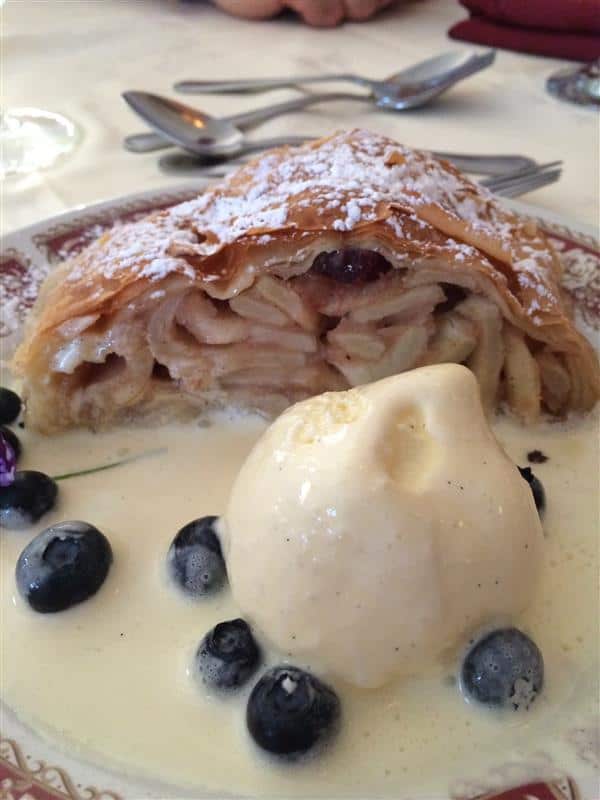 Homemade Apple Strudel that is mile high and served with fresh blueberries and ice cream was a dream of a dessert.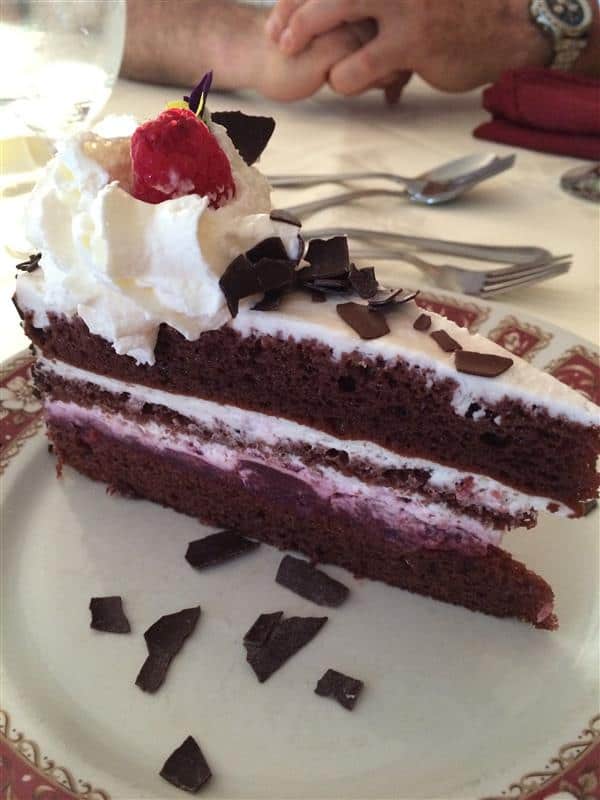 Traditional Black Forest Cake is also homemade and to die for. It is Ken's favorite dessert and I have made it for him. If you would like my recipe it is HERE, otherwise trek on to Invermere and check out the Black Forest Restaurant.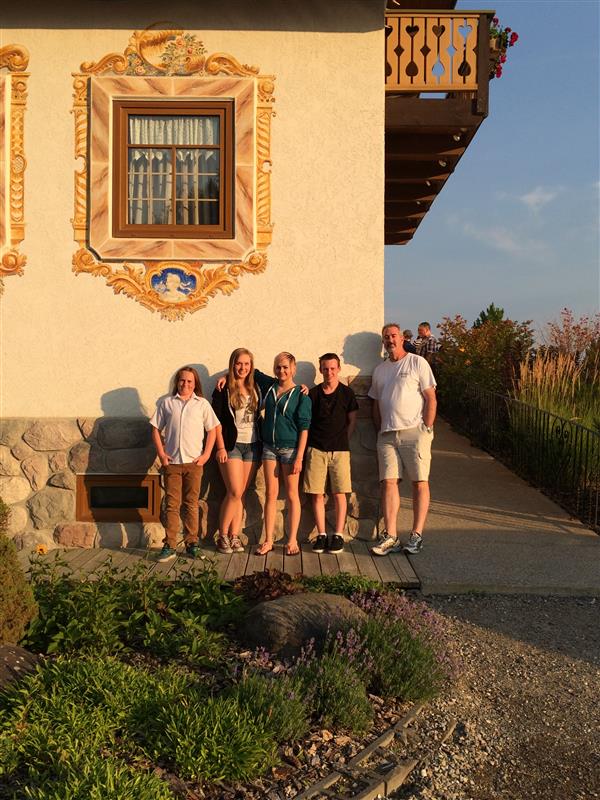 All sated and big smiles. Thank you to the Black Forest Restaurant for a delicious meal, I can't wait to return again soon!