The Keg – Montreal
Travelling, how I love travelling, and I have been doing a lot of it as of late, as you know, if you are following along here at Noshing With The Nolands. I was so excited to take my girlfriends to The Keg – Montreal at 5 Place Ville Marie, right in downtown Montreal, a great location. I recently flew into Toronto to meet up with Trish, Janet and Karen on our biennial get together. We then travelled by train to Montreal staying at the Fairmont Queen Elizabeth which is conveniently located right across the road.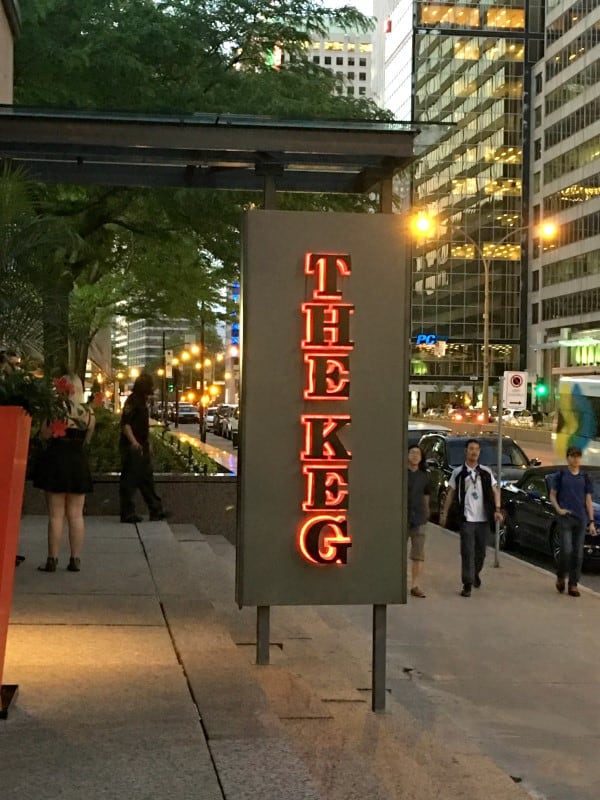 The Keg is one of my utmost favorite restaurants as I know I am guaranteed a good time and a memorable dinner every time I go. The service is always impeccable, the ambiance exciting. Their restaurants make dining a very special occasion for each visit.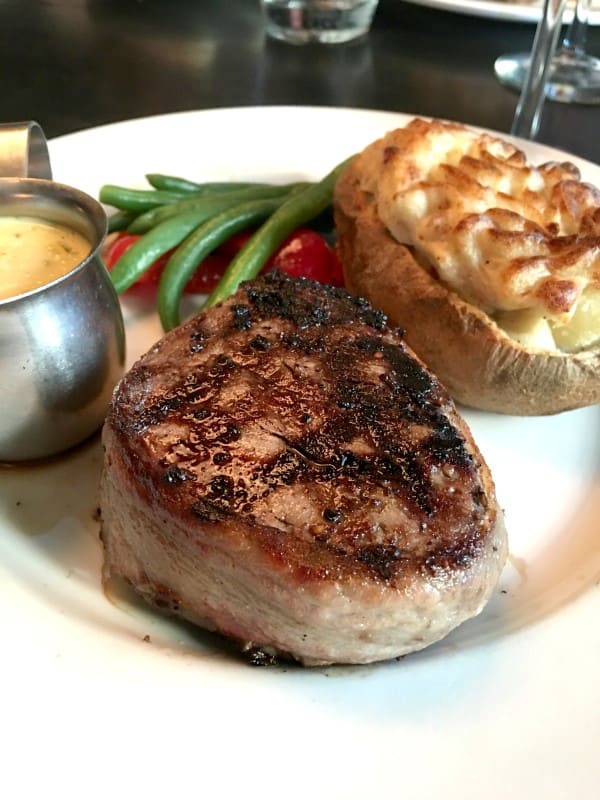 At The Keg, you know you are going to get a perfectly seared steak every time but they have loads more, let me take you on a little tour of this wonderful Keg location!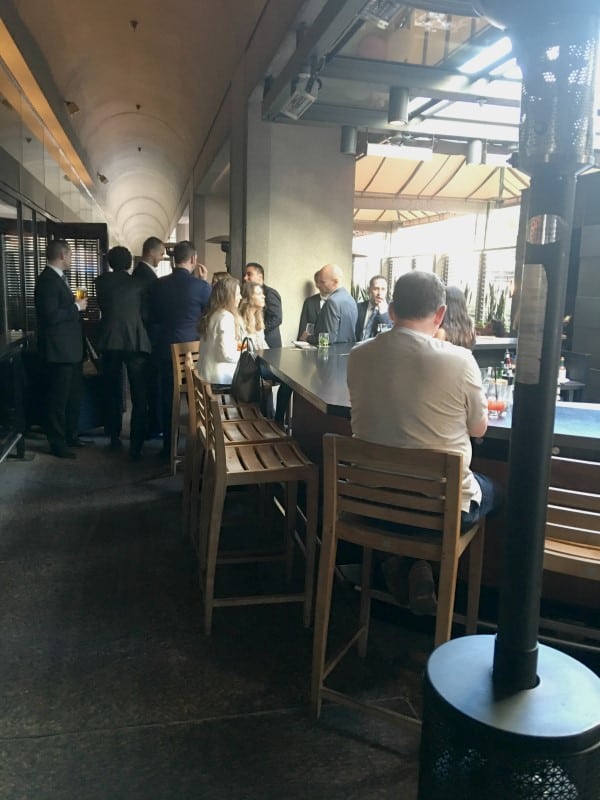 They have a beautiful covered and heated patio that lets you enjoy the outdoors even if it is a bit cooler or raining slightly. Here "the suits" are meeting for a little after work chill time.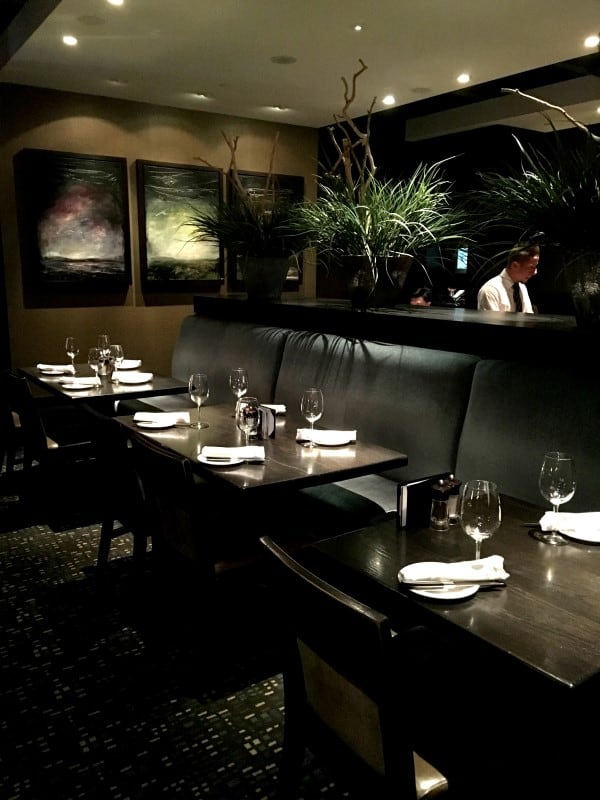 Sitting inside is just as pleasant, their decor is gorgeous and very welcoming. You just want to snuggle right into a seat and start enjoying yourself!!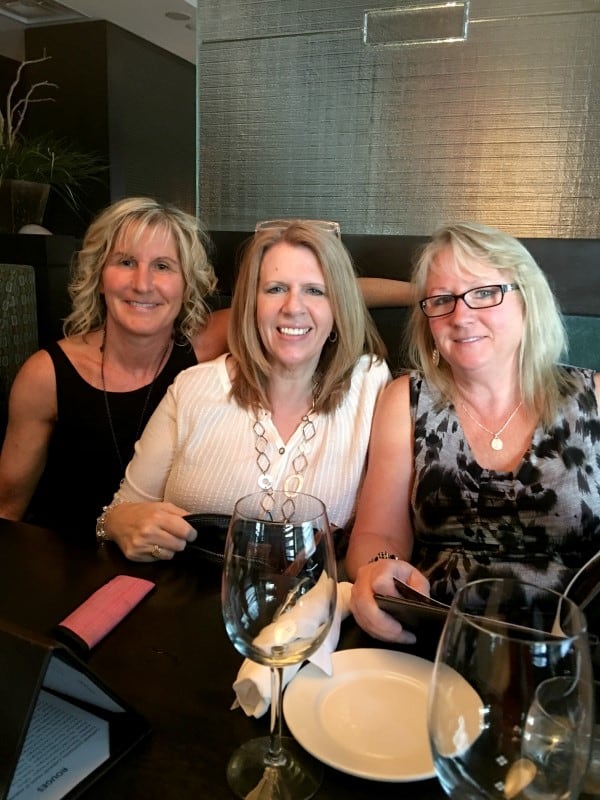 Here are my three homies, Trisha, Karen and Janet getting ready for a wonderful dinner!!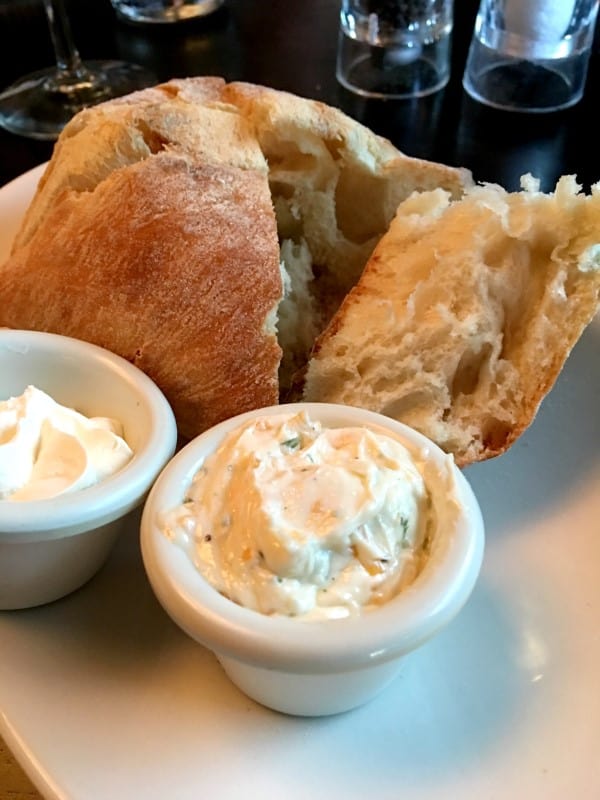 At The Keg you are instantly taken care of with a wonderful freshly baked, still warm bread, served with butter or the "to die for" cheesy butter spread.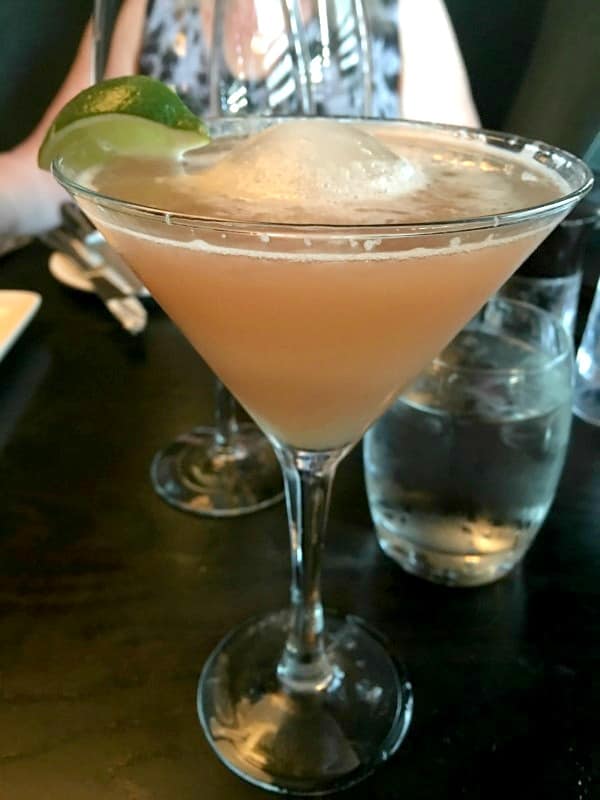 Cocktails are super fashionable right now and The Keg has you covered. This Greyhound Twist with Absolut vodka, Pama liqueur, grapefruit juice, agave syrup with fresh lemon and lime juice is fantastically refreshing. I just did a complete post on all of their new spring/summer cocktails. Come and choose your favorite HERE!!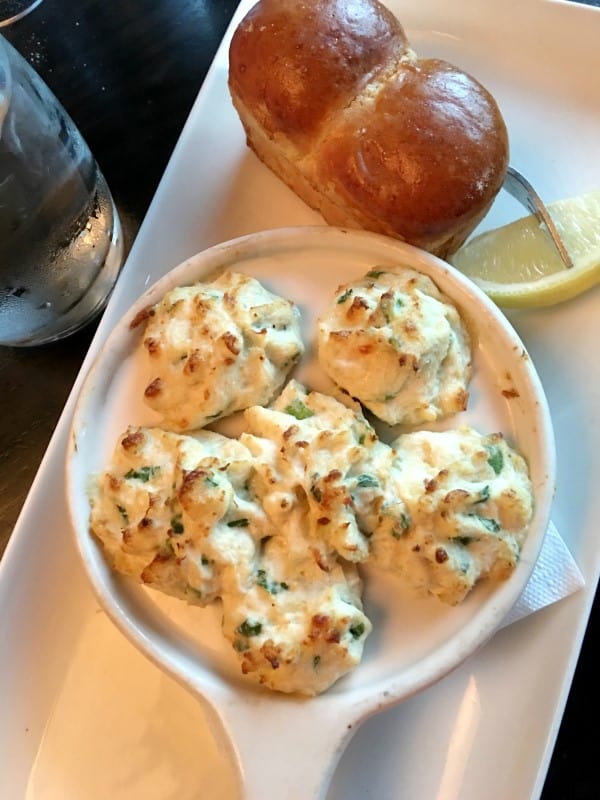 I have showed you this Mushrooms Neptune before but you will want to be having it again and again, so it is worthy of another look. It is simmered and ready to serve with crab and cream cheese.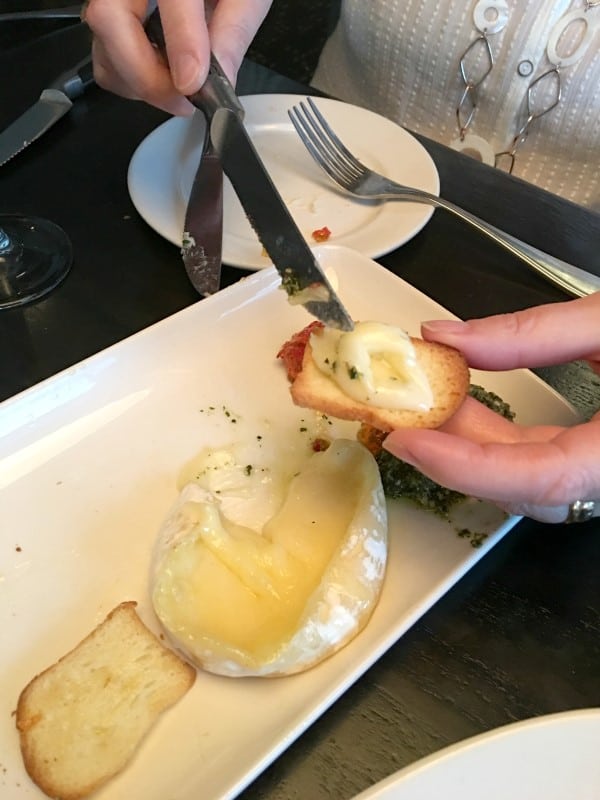 Another favorite of mine and the girls is their Baked Brie with basil pesto and red pepper jelly and served with crostini. This appetizer is great with any cocktail.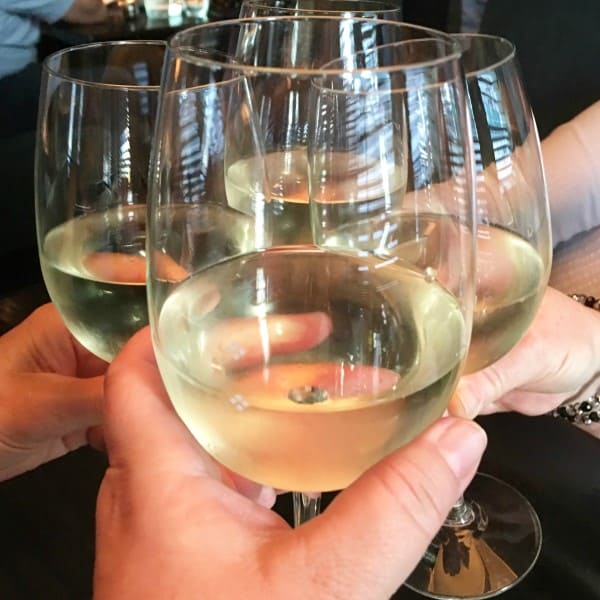 Once the appetizer and cocktails were joyfully consumed our waiter brought out a superb dry Riesling by Cotes D'Ardoise. This wine is from the oldest still operational vineyard in the province of Quebec and it is so wonderful to drink a local vintage.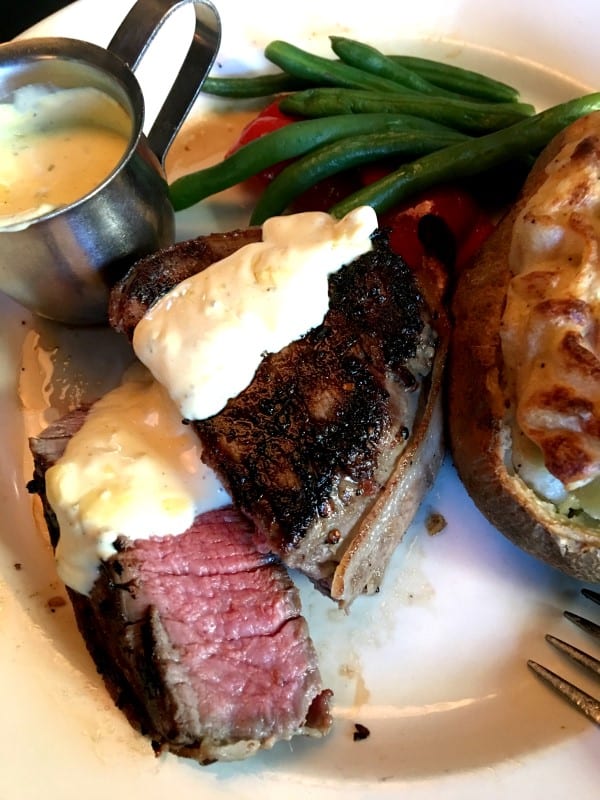 As I have said again and again, The Keg's steaks are perfection. The highest quality Canadian Beef is impeccably cooked to order. I have never had a steak not done to my liking. Here it is cooked to medium rare, served with a twice baked potato and veggies. On the side is the most buttery, creamy and delicious bernaise sauce. This is a celebration on a plate.
The Keg – Montreal has a special on right now with this gorgeous onion smothered steak that was Janet's selection. The Chipotle Sirloin is served with crispy and caramelized onions on top, oh heavens doesn't that look good!!!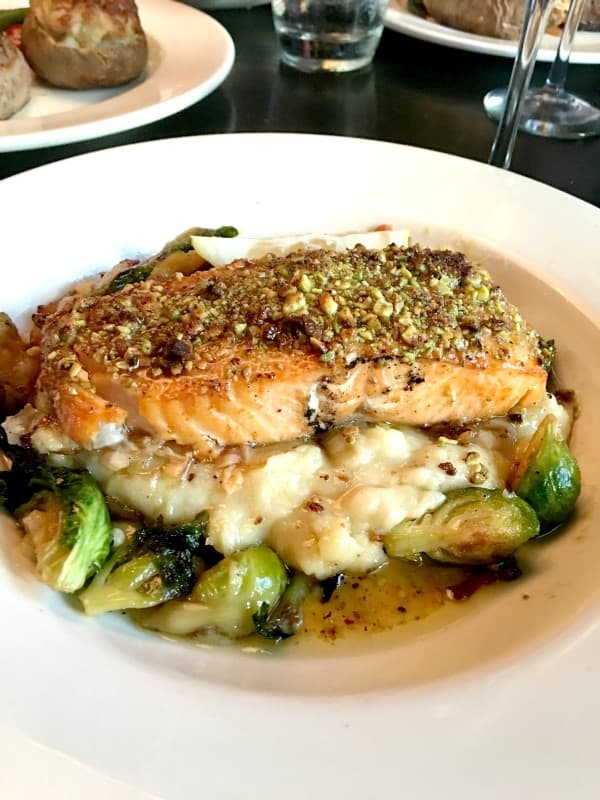 Your selections for an entree don't have to be limited to just steak as Karen chose this stunning Pistachio Crusted Salmon, served on garlic mashed potato, bacon sautéed Brussels sprouts with maple butter. Now that looks like a drool worthy salmon dish!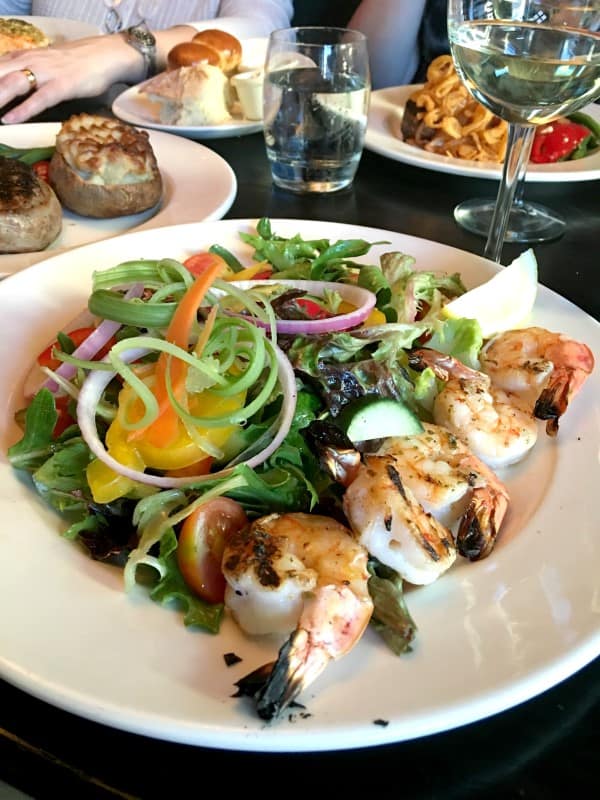 Trisha lightened things up with a Mixed Green Salad, served with field greens and garden vegetables in a vinaigrette dressing. Instead of the usual chilled shrimp, she asked for a special order of grilled shrimp that they happily accommodated her for. Not a bite was left of this delicious feast.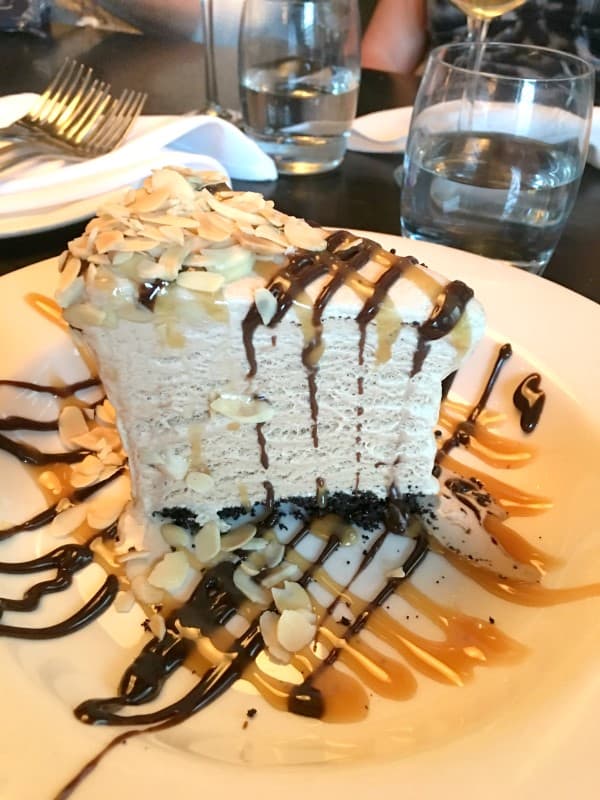 Billy Miner's Pie has a been a staple of The Keg's dessert menu for a long time and we were very happy to see this arriving at our table. This pie consists of mocha ice cream on a chocolate crust with hot fudge, caramel and almonds. Our travels always land on two of the girls birthdays, Trisha annd Janet's, this night was Trisha's and we celebrated by sharing this jaw dropping dessert.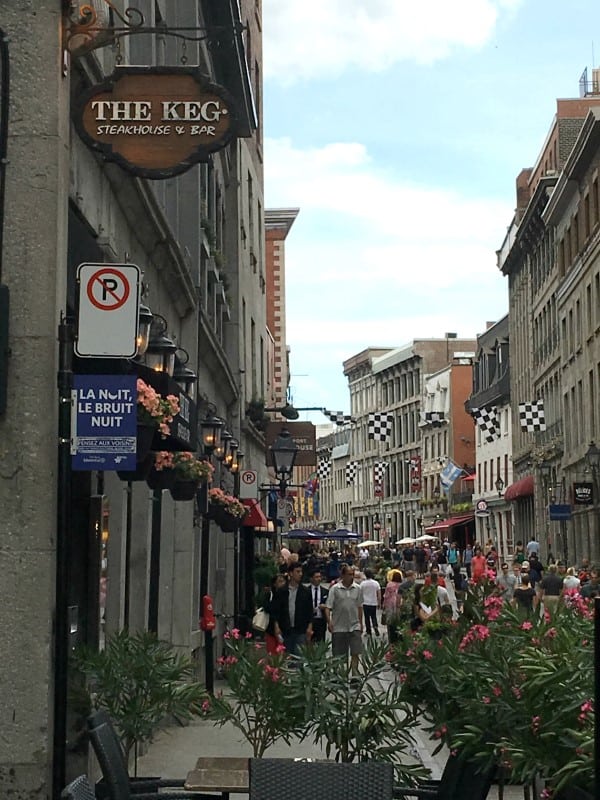 There are other locations in Montreal and the surrounding area. While we were in Old Montreal I poked my head into this very unique Keg.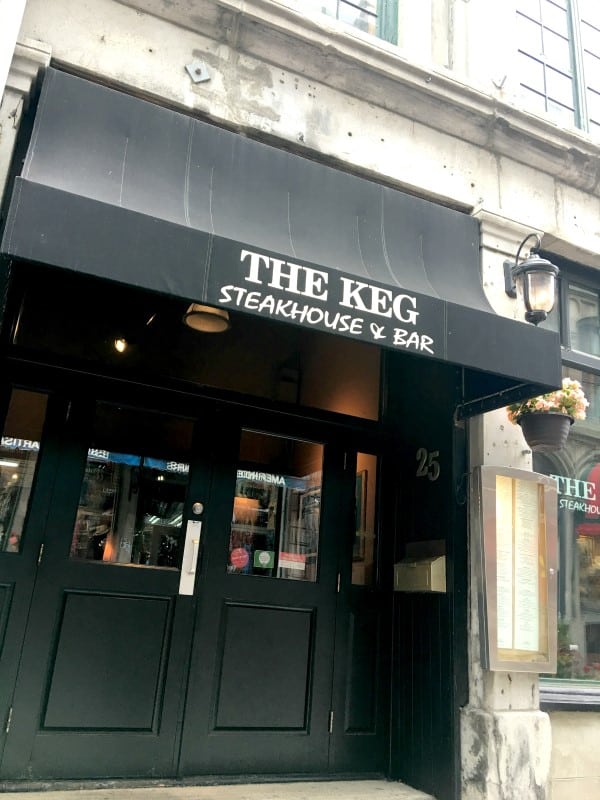 I love how The Keg is not a cookie cutter restaurant but fits in with its' surroundings. Come and visit The Keg today and when on travels look one up for a fantastic meal, that will make your stay even more enjoyable. I know for myself and my girlfriends it was a very memorable evening and one that I would really like to thank our host Pierre-Olivier and Samuel for the amazing service.
Also follow along with The Keg on Facebook, Twitter and Instagram for the latest events, specials and scrumptious meals.