The Keg Steakhouse + Bar – Stadium Shopping Centre, Calgary
I adore The Keg and we dine there quite often in this city and others. We usually head downtown to the 4th St. location but wanted to try some where else. I suggested The Keg Steakhouse + Bar – Stadium Shopping Centre, Calgary. This is one of the older restaurants we have in town but an extremely busy location and a favorite of many. I can see why as the ambiance is what a real steak house reminds me of. Warm and inviting, dark and comforting with a lively, casual atmosphere.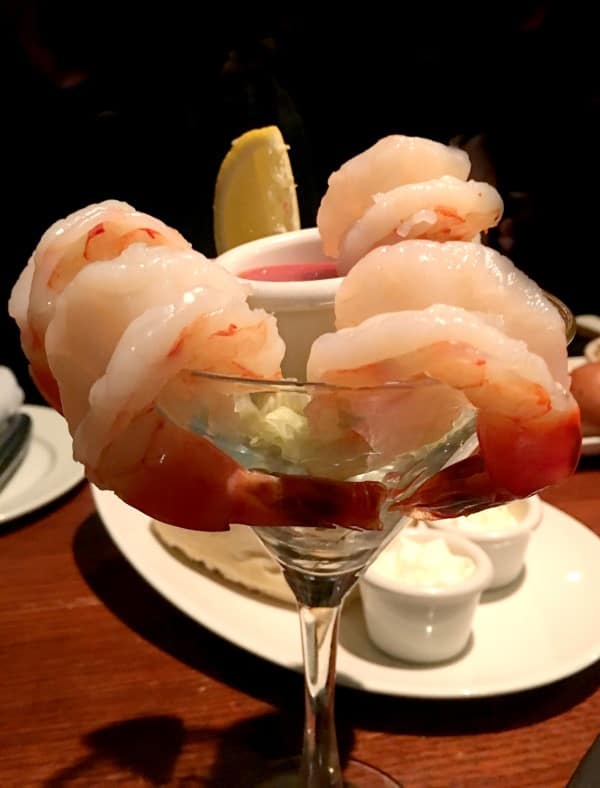 The food is fantastic always. This location seemed to have larger portions, even the Shrimp Cocktail seemed bigger. Wow, were these amazing!!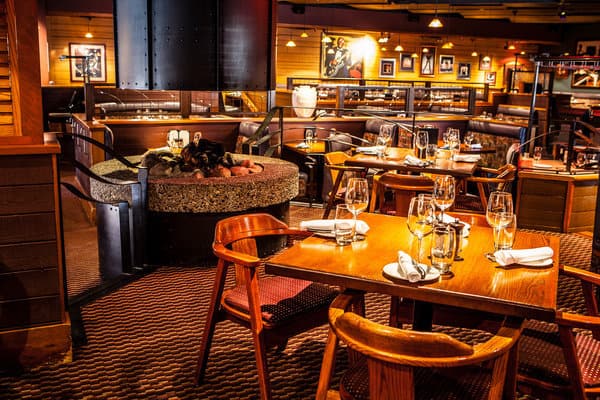 This is casual steakhouse dining at its best. The large warm cozy fireplace adds the right feel for a comforting meal with family and friends.
The Keg Steakhouse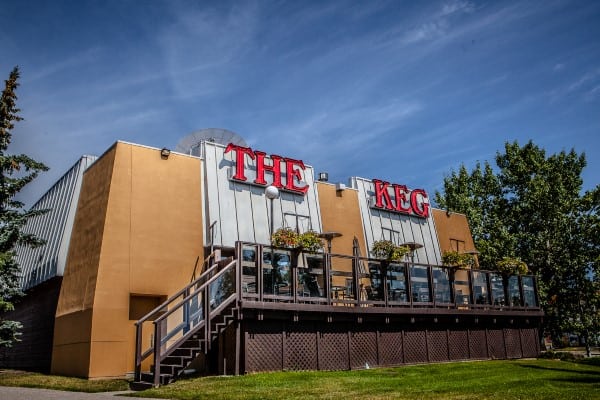 This location is a favorite of many for family gatherings and date nights. There were still big parties coming in when we where leaving at 8:30 pm. I recommend reservations and to make them well in advance. They say they have "limited reservations accepted 7 days a week." They love having tables available for walk-ins too.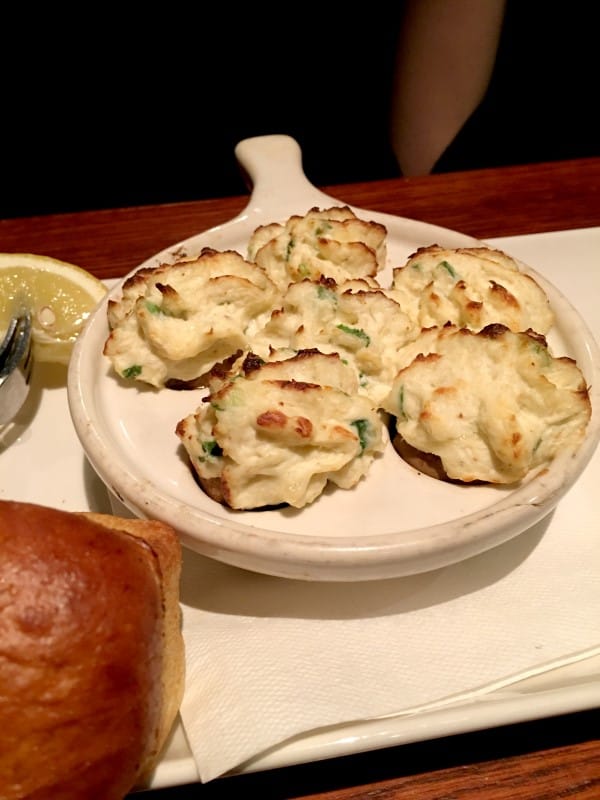 Amber was a bit concerned about what would be available for her to eat as she is now pescatarian. The Keg had many options for her to choose from. She started with the amazing Mushrooms Neptune that are stuffed with crab and cream cheese. She then had the Wedge Salad omitting the bacon and finished with a Creme Brulee. She honestly can't wait to come back again.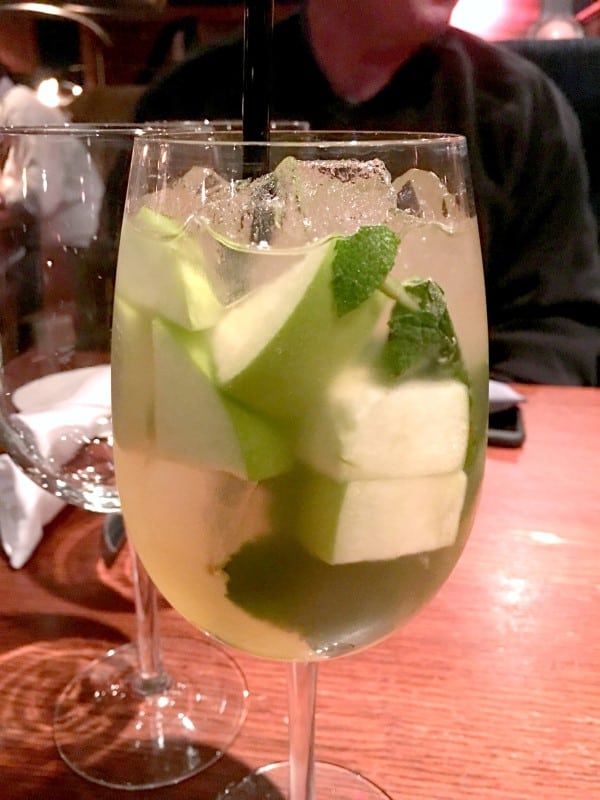 One of my favorite cocktails ever is their White Sangria. This is so refreshing and light and I love the cold, crisp apples in this cocktail. The perfect starter for me!!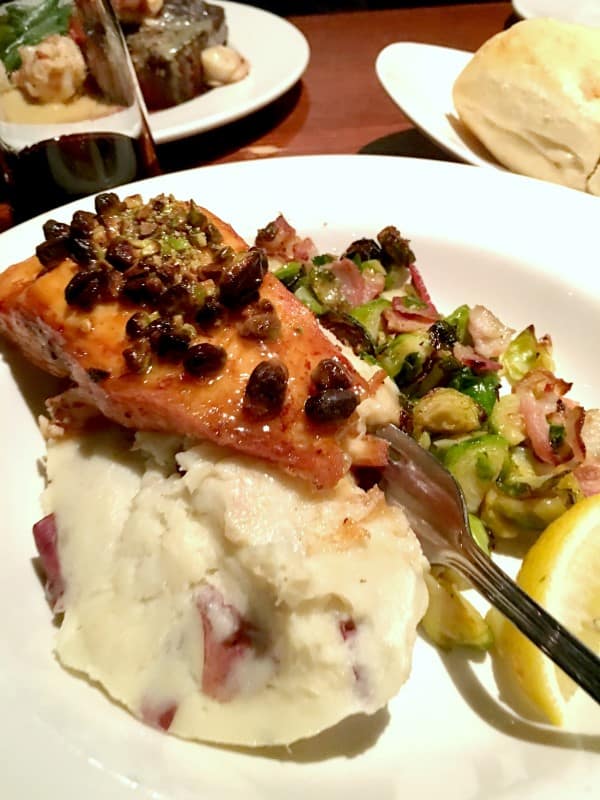 I have had many of the delicious steaks at The Keg, time and time again. For this visit I really wanted something different and I nailed it with this stunning Pistachio Crusted Salmon, served on garlic mashed potato, with bacon sautéed Brussels sprouts and maple butter.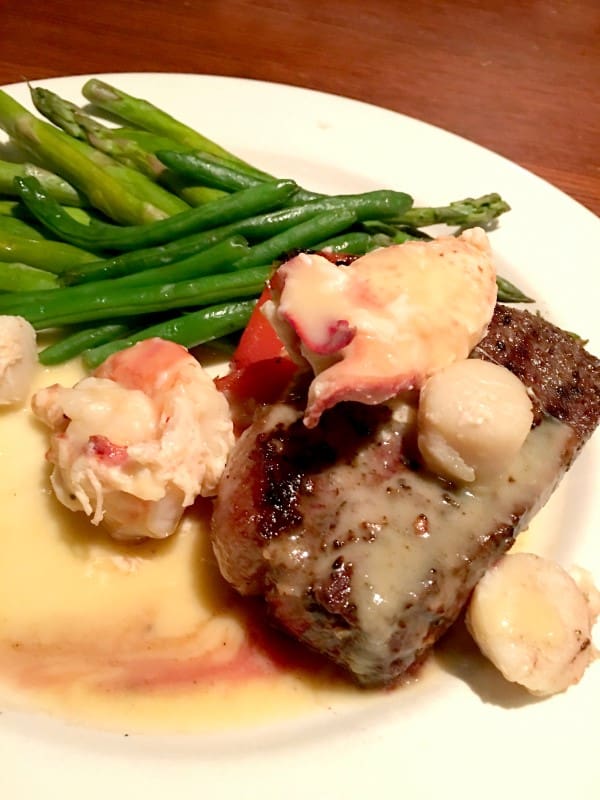 They had a special running at The Keg so Ken indulged in the steak with seafood. Not a morsel was left on his plate. The portions are generous at this location. I love that The Keg is not a cookie cutter restaurant and that all of them have their own flavor and taste.
Come and find a Keg near you. They are also available in the US in some locations.