The Street Eatery
There is a fantastic, spotless eatery in cowtown that we had not tried yet. The Street Eatery in Calgary, AB opened but then due to a burst pipe had to close for 3 months to totally rebuild. Happily they are up and running for business again. I was very intrigued by their globally inspired streetfood menu. There is Indian, Vietnamese, Mexican, Korean and Southern US cuisine, all being dishes out on the menu. Eclectic for sure, but everything so works as all the dishes have one thing in common, they are bursting with flavor.
The idea of this restaurant came about when three close friends were inspired by their travels and moved by their roots. Using fresh, seasonal, and locally sourced ingredients they created a menu that is diversified and delicious. Come let me show you some of the dishes!!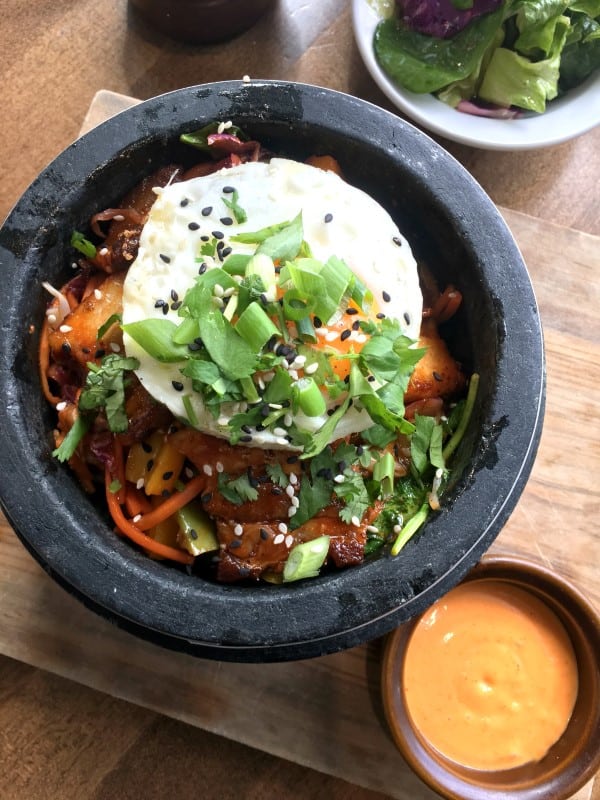 When the food looks this good you are almost always guaranteed in it tasting just as great too!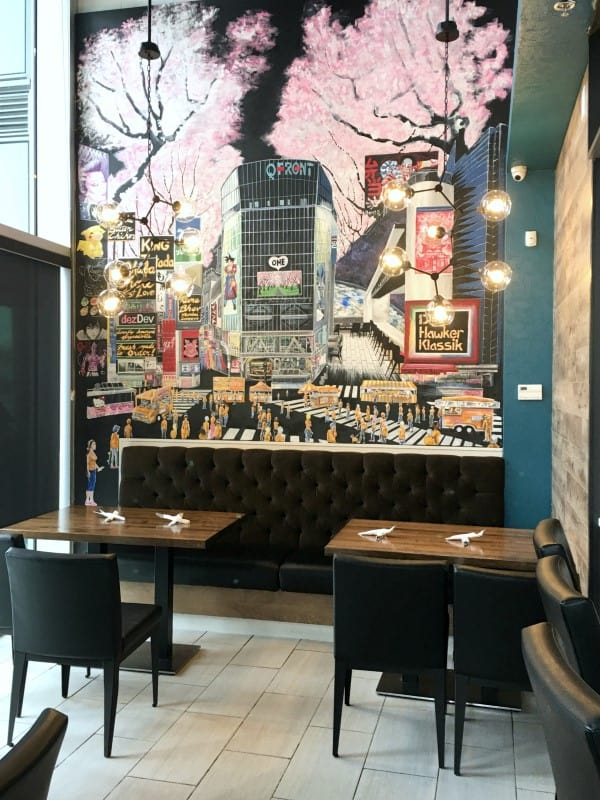 The restaurant is clean and comfortable. I love the pretty artwork also, puts you in the mood for a great meal!
The Street Eatery Food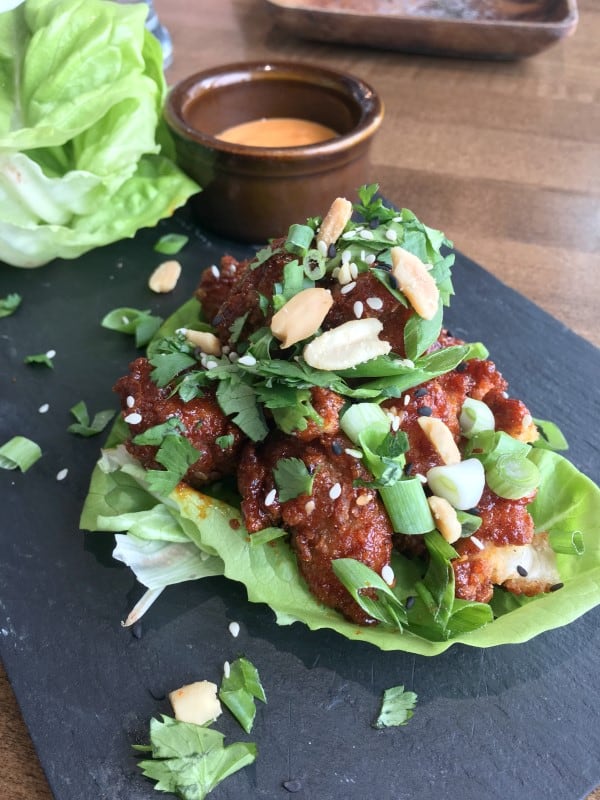 The meal started with one of their top sellers, KFC (Korean Fried Chicken). This is so scrumptious it has also been added to a rice bowl and a sandwich. Here it is by itself as an appetizer. Ken and I just gobbled this down.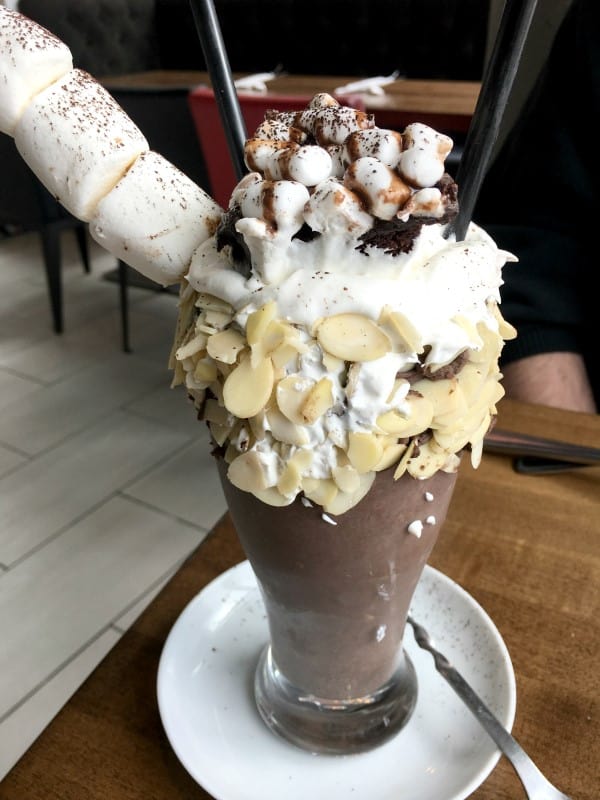 We had to try one of their Streetshakes. These designer shakes are a crazy combination of decadent indulgence. Makes you feel special and naughty all in one! We chose the C.R.E.A.M. Chocolate Rules Everything Around Me!!
They take a glass and put a chocolate cheesecake rim around the top and plaster that with almonds. Into the freezer it goes!! Just before serving they make the shake (that tastes like chocolate pudding) and top it with whipped cream, a big huge brownie and marshmallows. This creation was enjoyed right through our meal and then the brownie was for dessert. You don't get much better than that!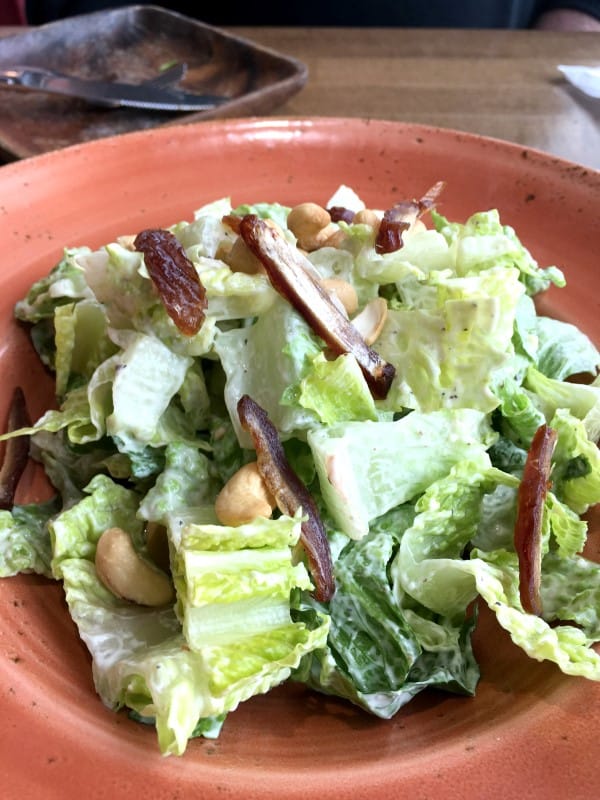 Up next was their version of a Caesar Salad with sliced dates and cashews. The dressing was light and not garlicky making it a great side dish with the other things we choose.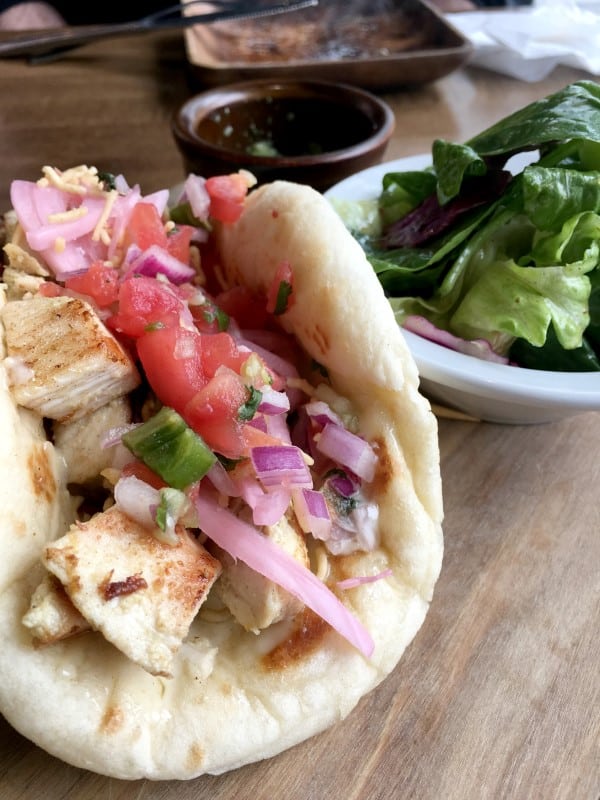 Along with the salad we split Naan Rola, an Indian version of a taco! Tikka Love has Grilled Chicken, Tomato Bruschetta, Pickled Onions, Crispy Sev (crunchy noodles), Mint Cilantro Chutney, and Garlic Mayo. The mint cilantro chutney is pure genius and gave the sandwich an added punch. The bread is fresh and buttery, an amazing meal!!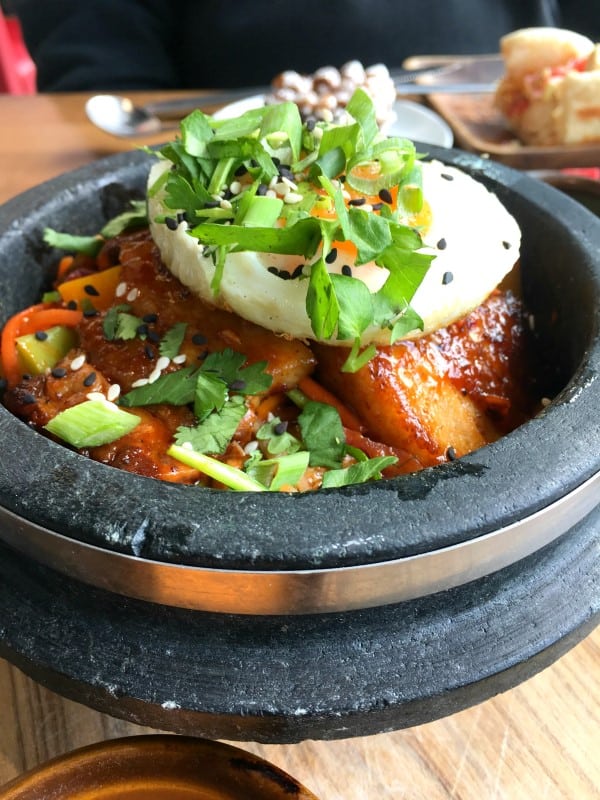 This masterpiece is the Korean Stone Bowl Stir-Fry and we choose to have it with the pork belly. Cracking open the egg adds a gorgeous addition. The flavor of the gochunjang sauce makes this dish so wonderful. Also added in is Seasonal Veggies, Sprouts, Cilantro, Scallions, Sesame Seeds and that glorious Sunny Side Egg.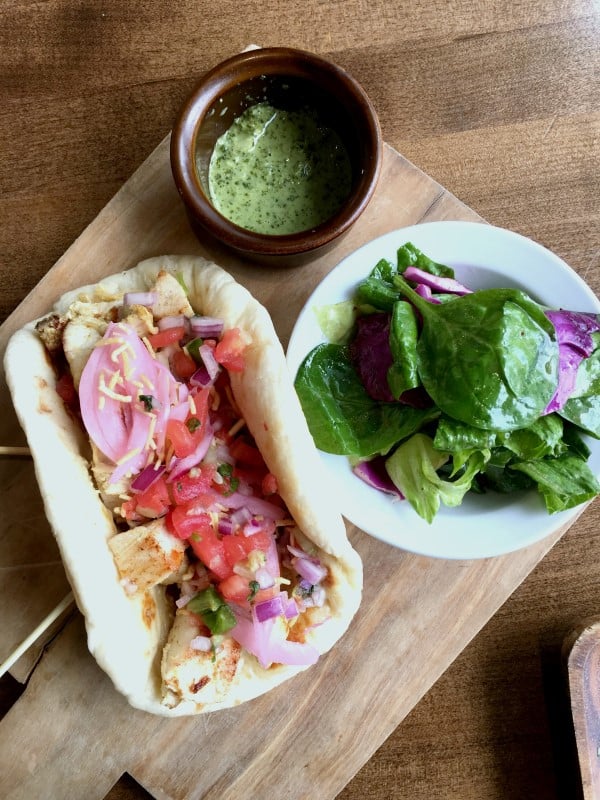 The location of this restaurant at 890 4 Ave SW, Calgary, AB allows you easy access in and out of downtown as it is just on the outskirts of the busy part of the city and has a large parking lot right adjacent.
Follow Along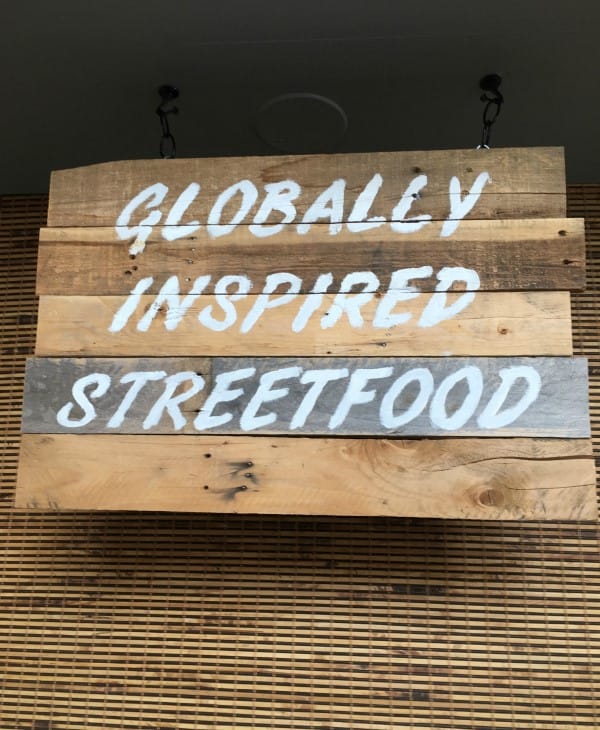 Come and follow along on Facebook, Twitter and Instagram. As their travels take them to other locations around the world the menu evolves. Stay tuned!!