ThermoPop
I have had a few products now from Thermoworks and all of them have been fantastic but this latest one, the Thermopop is cool, inexpensive and works like a charm. I tested it out of some chicken thighs I was cooking the other day and it was accurate and super fast. Pretty much the second you put it in for testing you have a reading, I love that!!
I also love that you can get them in them in 9 fantastic fun colors. That it is appropriate for left or right hand use. That it has a big digital display that is easy to read. It wipes up in a flash and easily stores in any drawer and it is of professional quality!!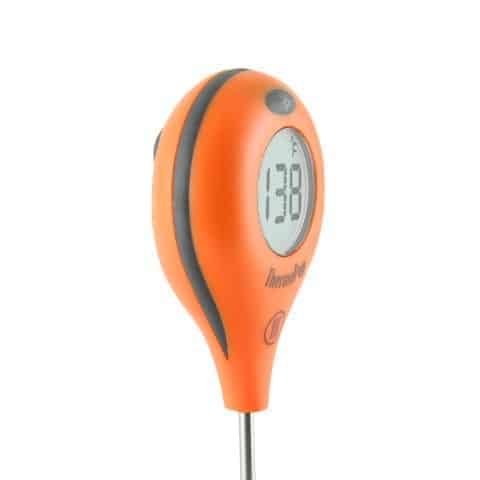 It has a huge range of -50C to 300C and converts easily to Fahrenheit!! There is also a backlight for dark areas like when you are BBQing at night!!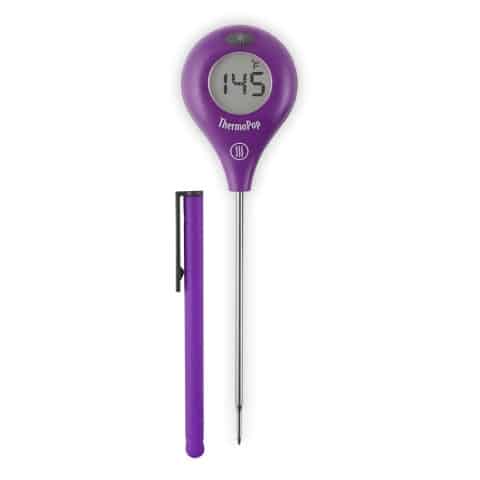 The Thermopop is new, so for a limited time they have a introductory price. Come and get one today!!