ThermoWorks Chef Alarm and Thermapen
I get quite a few things to sample now, food products and kitchen utensils and gadgets. I don't think I have received one yet that got that sparkle in my hubby's eyes as these two products did. I can say he was thrilled to try these out. We don't own anything like this so he was out the door to buy a nice big roast in no time!!
Ken found this a delight to use, easy, accurate and we enjoyed one of the best roasts, cooked to perfection.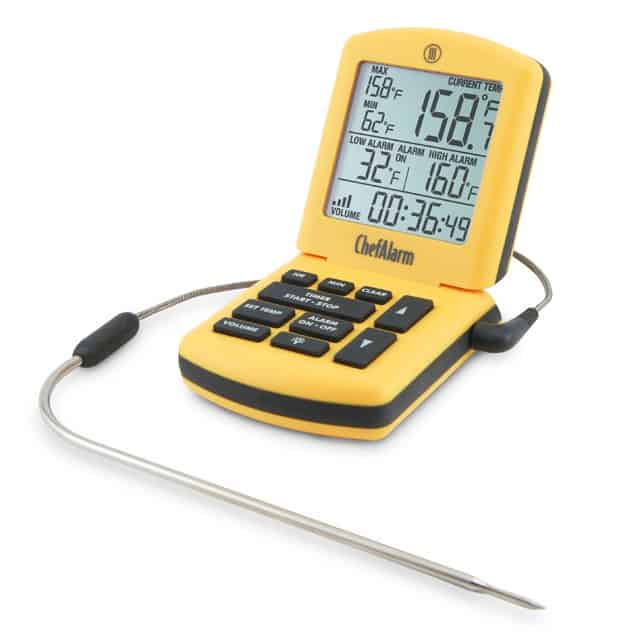 Some of the important new features are:
High-temp probe that will withstand high steam oven environment. The cable withstanding up to 700F.
An optional needle probe for sous vide, slow cookers, small portions, complete immersion and is super fast (5 seconds or less).
Low alarm when food temperatures are on their way down as in making yogurt or other chilled foods.
Constant display of Min and Max, from your starting temp to one that is reached during resting of roasts and turkeys.
User accuracy with cooking sugars.
Plus the added bonus of adjustable alarm volume, backlight, splash proof, timer includes a count up feature, nine colors that match the Thermapen. It also has a great semi hard case that houses everything perfectly!!!
Need a quick read thermometer and I mean quick (up to 3 second reading), this is it. With it's sleek look, wonderful colors, easy fold up style and accurate temperature readings you can't go wrong. We loved it.
I got both of them in a vibrant orange. Nice to light up your kitchen and easy to find on the counter when your cooking!!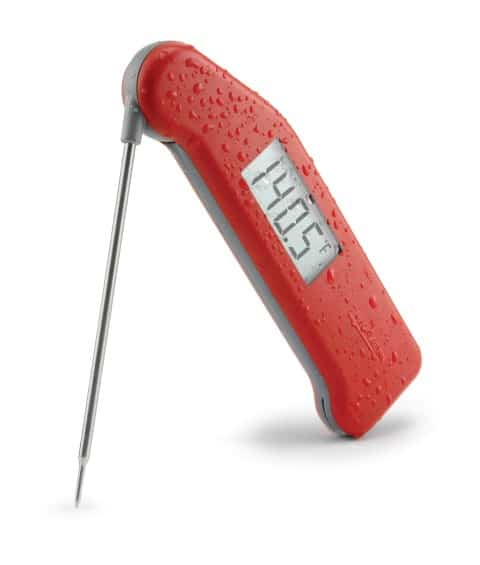 I would highly recommend purchasing either of these products. They would also make a fantastic gift for Christmas to any foodie, a perfect stocking stuffer!! See the ad at the top of the page. Click through and happy shopping!!! Or come and visit their website here at Thermoworks.