Torill's Table Norwegian Waffles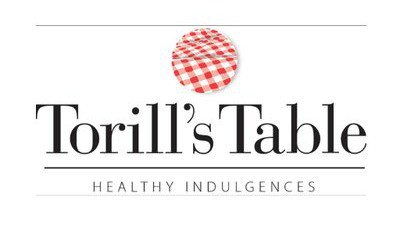 Who doesn't love waffles?!! I know that I have loved Torill's Table Norwegian Waffles for years! These are different than Belgian waffles as they are like a waffle on the outside and a crepe on the inside. They are made from wholesome nutritious ingredients that contain no preservatives or fillers.
These amazing waffles are filled with almonds, ground flax and whole grains but the best part is that they are delicious. I love trying new ingredients with these waffles like different cheeses but my all time favorite is jam with sour cream. It is truly divine!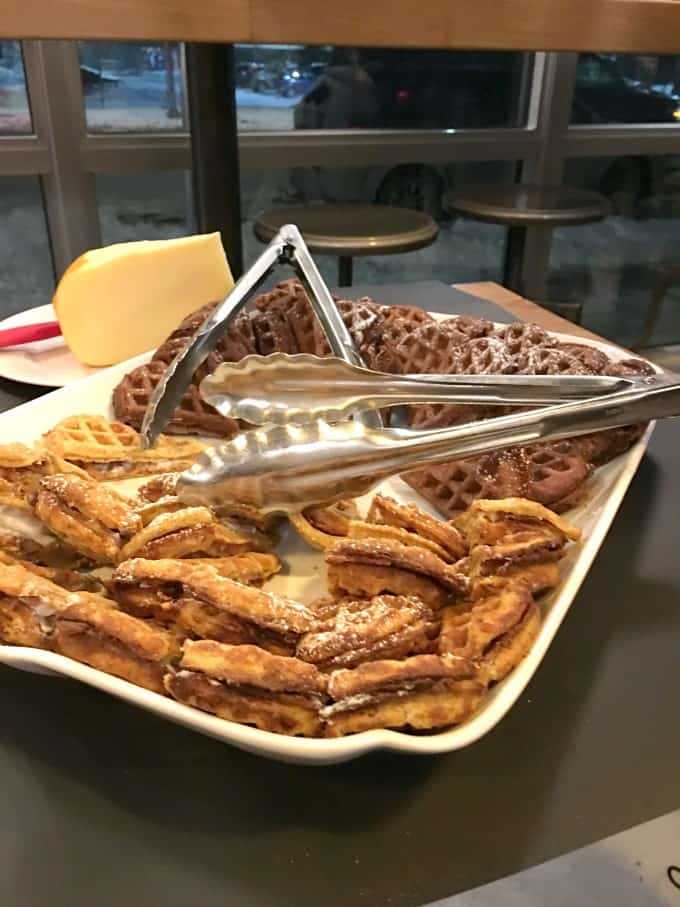 At this event we were able to try some new creations and these delicious carrot waffles with a cream cheese filling were amazing!!!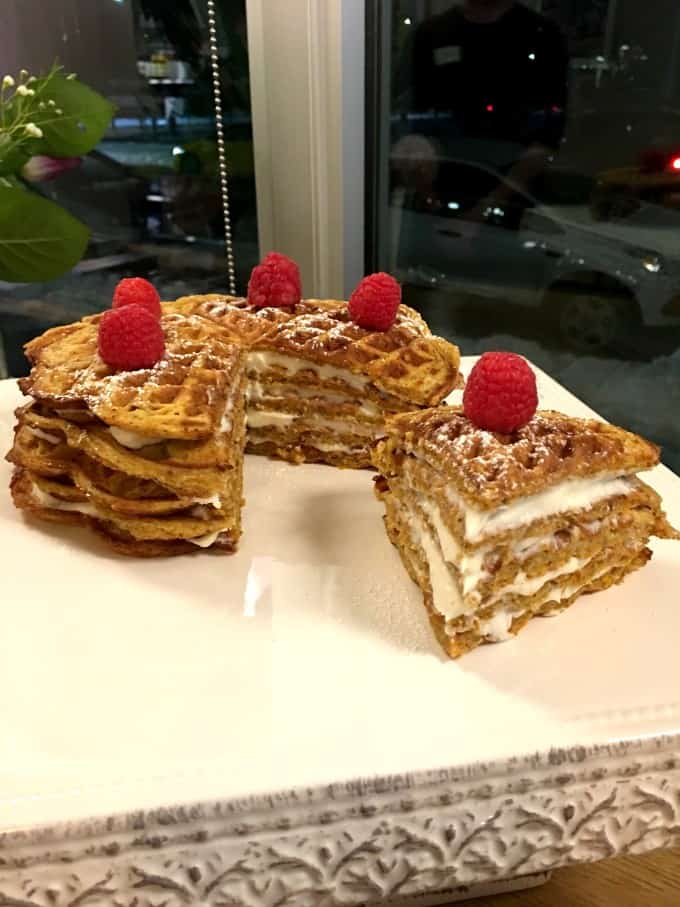 It can also be made into a gorgeous little cake like this one. Perfect for a brunch or a ladies tea! I love the rustic charm of this cake!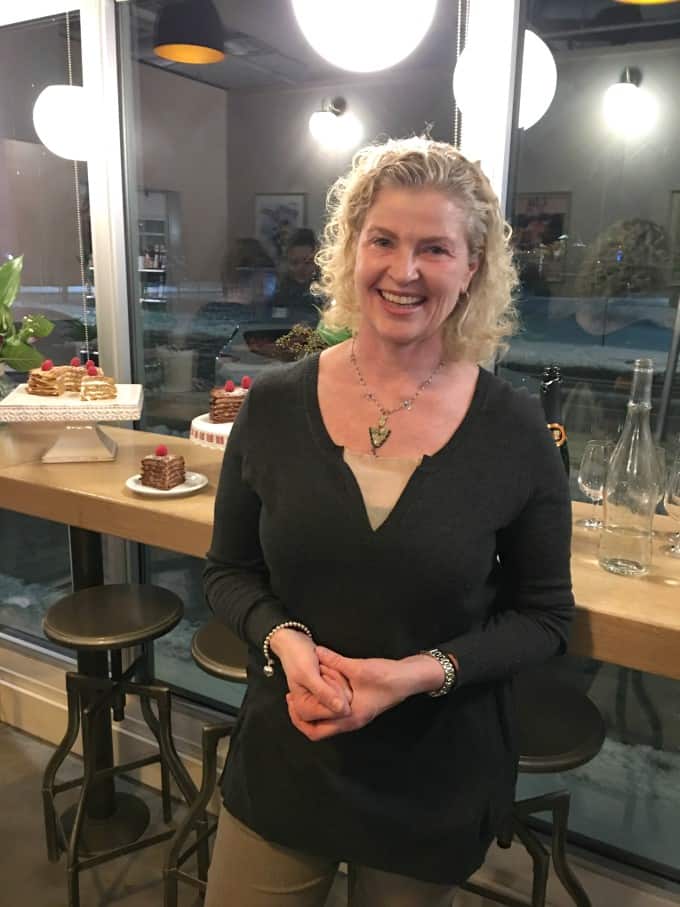 It was lovely seeing Torril again. I had the pleasure of being neighbors with this gorgeous lady a few years ago. Torill has spent years developing her wonderful waffle mix. It is pure comfort food with health benefits.
Torril's philosophy for the waffles and her life is based on 'Kos'. It is the Norwegian word that loosely translates to 'simple moments of joy.' This can be found by surrounding yourself with family, friends and great food.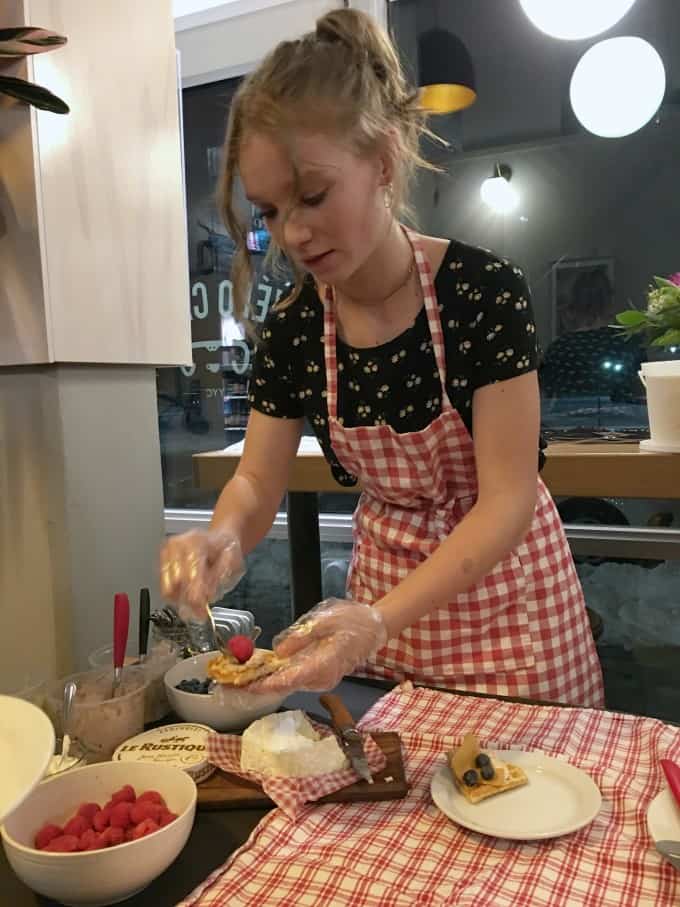 Torril's Table has now developed many recipes for you to enjoy these waffles from breakfast, to brunch, lunch, dinner and dessert!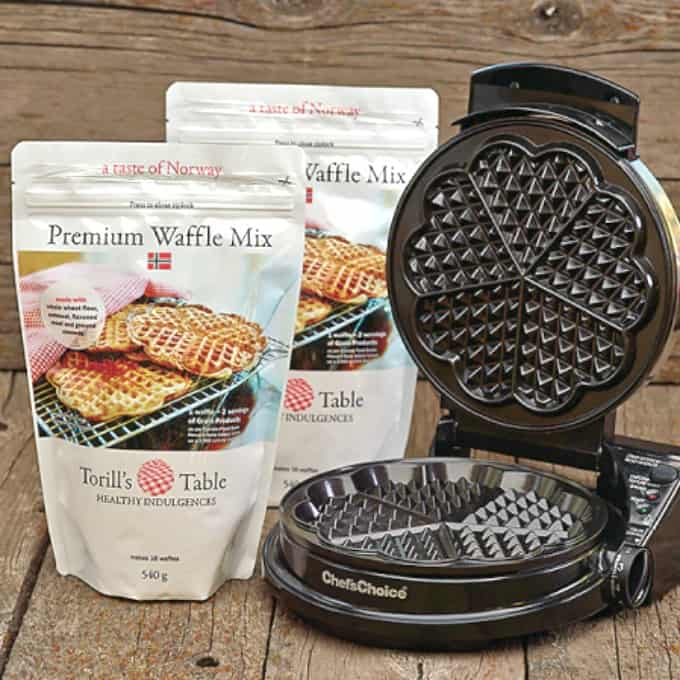 They also provide you with all the necessary equipment needed to make these unique and wonderful waffles in their shop. I love that the individual waffle is a heart shape. Most of the time you take two of those little hearts and make a sandwich with your favorite fillings. They also offer a gluten free mix! Enjoy some of these waffles today!!