I am always trying to think of nut free snacks for the kids at Halloween. They like to graze at parties so I came up with this mix that is a bit healthy and a bit naughty. I thought of serving it out of paper bags spilling over and called it Trash. It has that sweet and salty thing going on so I hope they will enjoy it. I know we all did when sampling it. Have fun this Halloween and make it a safe one!!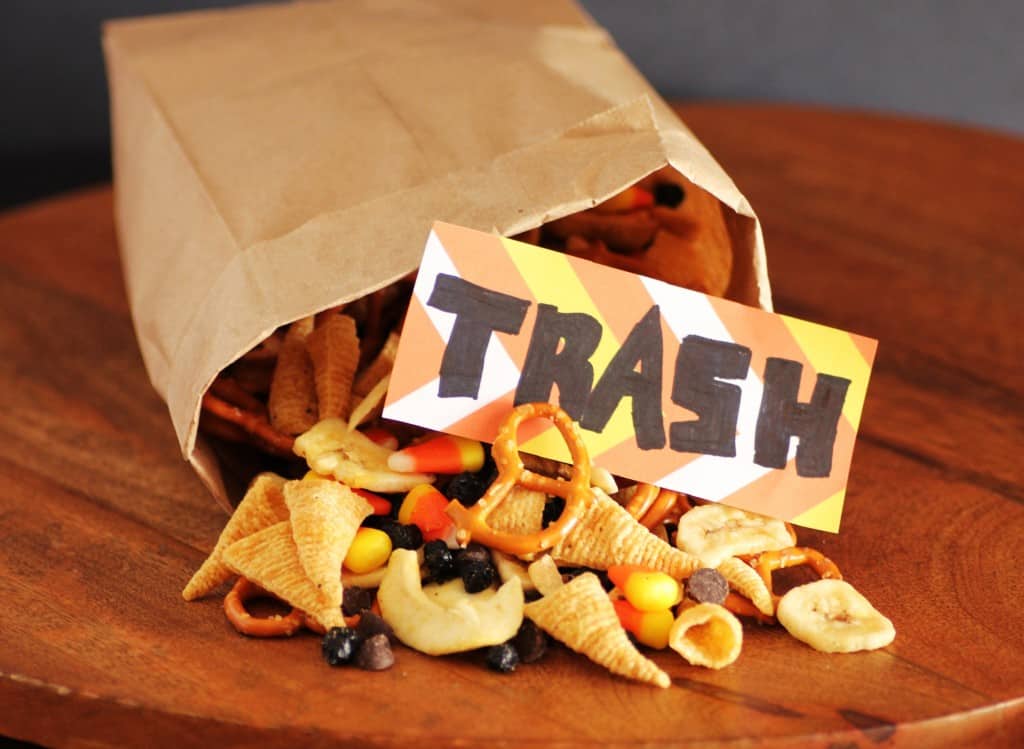 A fun and healthy snack mix!
Ingredients
320 gm. bag tiny twist pretzels
213 gm bag Bugels
2 cups mini chocolate chips
3 cups dried blueberries
4 cups banana chips
3 cups candy corn
100 gm. dried apple slices (optional)
Instructions
Mix all ingredients together leaving the apple slices until serving time. Enjoy!!