Way back in July when Zack was visiting us we made Planked Salmon. He said he didn't like fish but goobled this down and loved it. I made a simple maple glaze and Ken BBQ'd them on cedar planks that had been soaked overnight in water. The salmon was perfect. We did two whole fillets and ate one and put the other in the freezer. I love doing this as then I have a delicious meal just waiting for us and it sure isn't twice the work at the time. Give things some planning and think ahead. I am queen of the freezer. Label things with the date is the key so you won't throw it away not remembering when you put it in there or what it is. Here are both recipes for you today!! Enjoy!!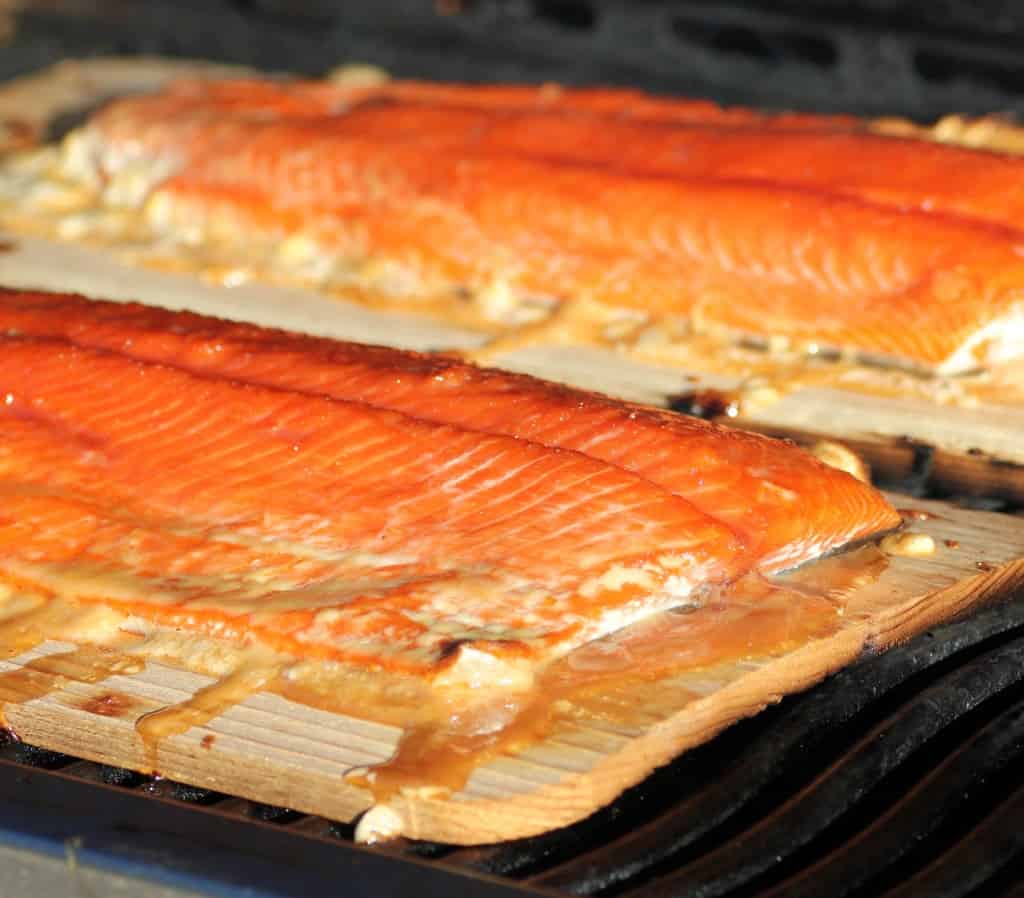 Two Dinners/Planked Salmon/Open Faced Salmon Salad Sandwiches
Perfect way to cook salmon
Ingredients
BBQ Planked Salmon
2 whole salmon fillets
¼ cup maple syrup
1 Tbsp. creamy dijon mustard
1 Tbsp. soy sauce
Salt and pepper to taste
2 untreated cedar planks, soaked over night or at least 3 hours
Open Faced Salmon Salad Sandwiches
1 whole fillet from above recipe, broken into small chunks
⅓ cup mayonnaise
2 tsp. creamy Dijon mustard
1 Tbsp. maple syrup
2 stalks celery chopped
Salt and pepper to taste
6 Romaine lettuce leaves
6 slices whole wheat french bread
butter
Instructions
Heat BBQ to medium high heat. Whisk the maple syrup, mustard, soy sauce and salt and pepper together. Place the salmon on the planks and brush with the glaze. Place the the planks on the BBQ and brush again with the glaze. Close the lid and BBQ for 20-25 min. Brush with glaze one more time if there is any left. Salmon is done when it flakes easily. Don not over cook.
For the leftover salmon mix the mayo, mustard, maple syrup and salt and pepper together. Add the celery and the salmon and lightly fold to combine. Slice the bread and spread a small amount of butter on. Place on a lettuce leaf and top with the salmon mixture. Makes 6 open faced sandwiches.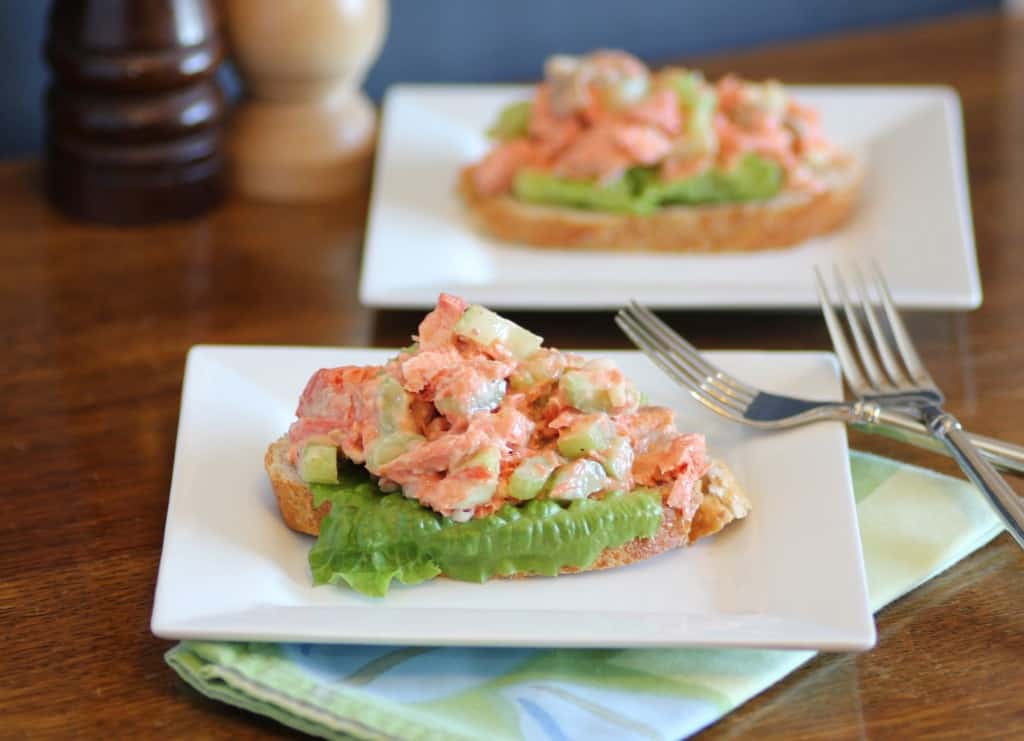 The Rachel Ray block set is on sale at 50% off. What a great deal for a whole set of knives!!!