Two Penny Chinese
I love a new restaurant and I am thrilled that it is in this great Beltline area of Calgary!! A really short and easy ride for us so we can come back again and again. Two Penny Chinese is from the same group, Thank You Hospitality as Calcutta Cricket Club and Native Tongues Taqueria.
Two of my other favorite haunts in this area. This restaurant features wonderful Chinese cuisine, not your typical Americanized Chinese but more traditional cooking.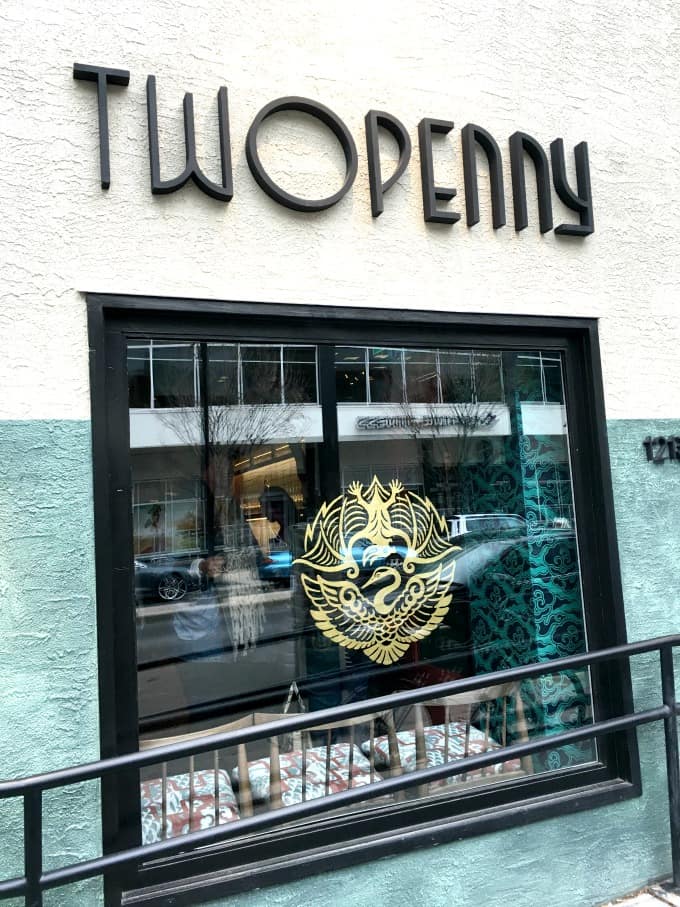 The outside is fresh and inviting with an easy access ramp. The interior is courtesy of Sarah Ward Interiors who has also done Proof which is only a very short walk away.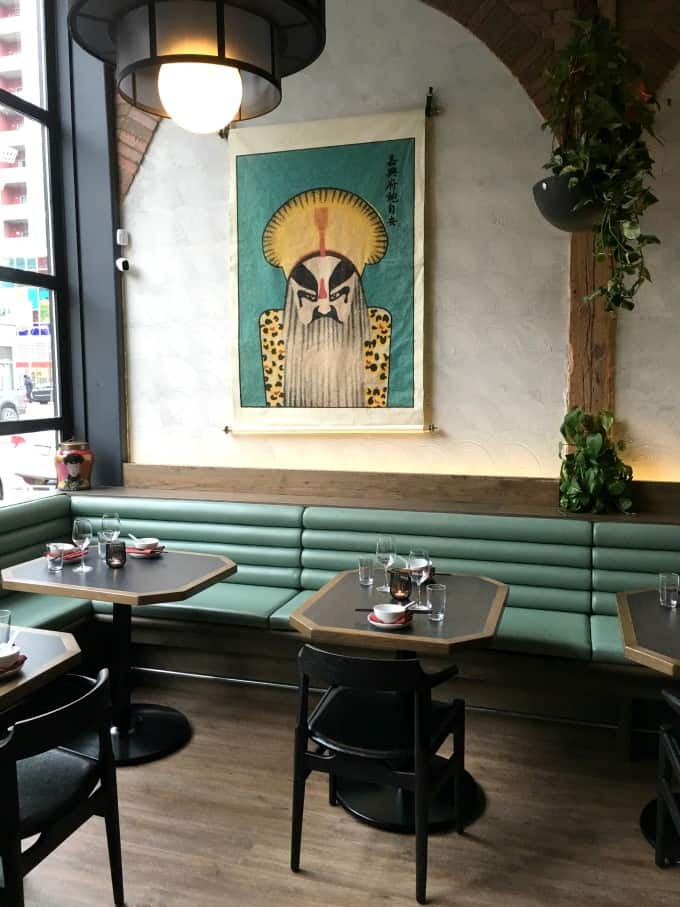 The decor is fun and very inviting. Lots of wonderful seating in different areas of the restaurant. Cody Willis and company want the experience to be fully immersive, the menu to be a delicious choosing of Chinese cuisine, the wine list carefully selected, the cocktails fun and the music energizing with the lights turned down low. Plus the service spot on. You will see as we go through the experience that he has hit it in all categories.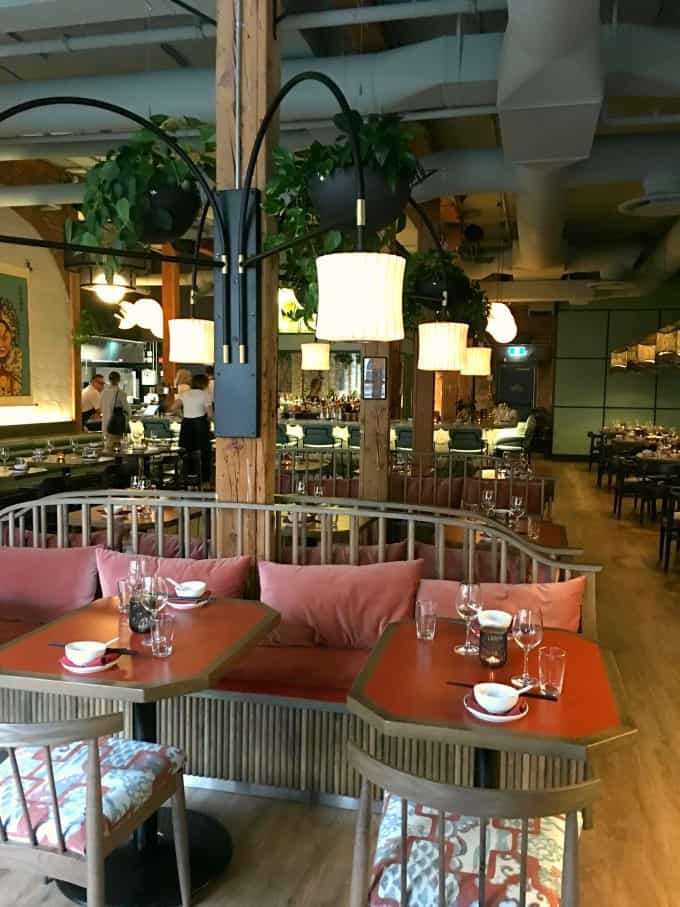 In the back is where we sat with wonderful lazy Susans to help with the many, many dishes we had to enjoy!!
Two Penny Cocktails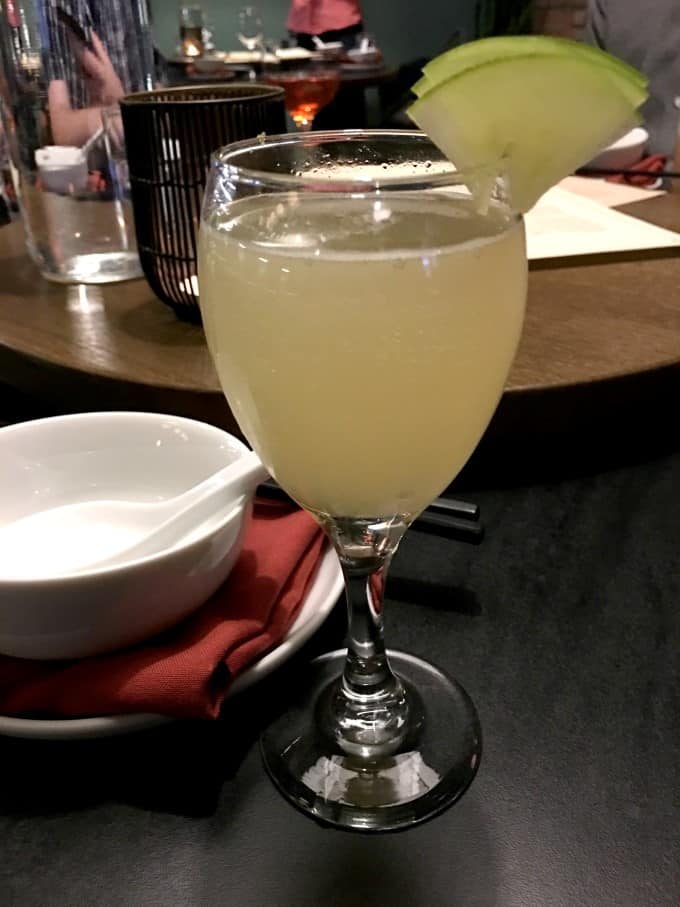 To start with cocktails came out; what a wonderful selection they have. I had the Appletini 2017, a reinvented cocktail that was popular in the 90's. It screamed Fall for me and was my favorite of the evening. The music fired up and was different than you normally hear. A great eclectic energy!!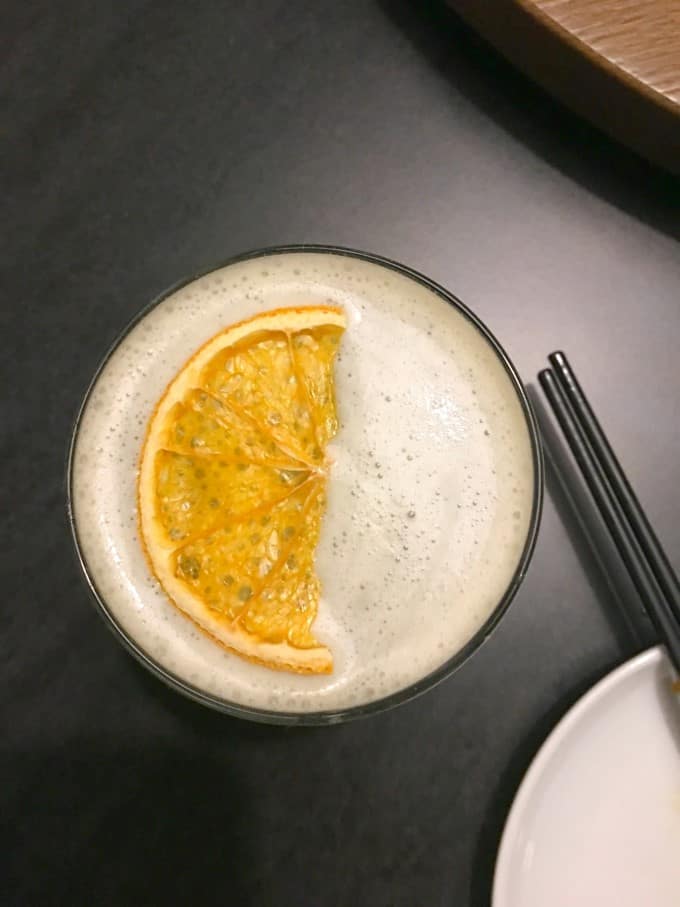 This sexy cocktail is called Milk and Honey and is another great libation with nigori, gin, chamomile grappa, honey, orange blossom and lemon. There was also wine served but I was so enjoying these cocktails.
Two Penny Food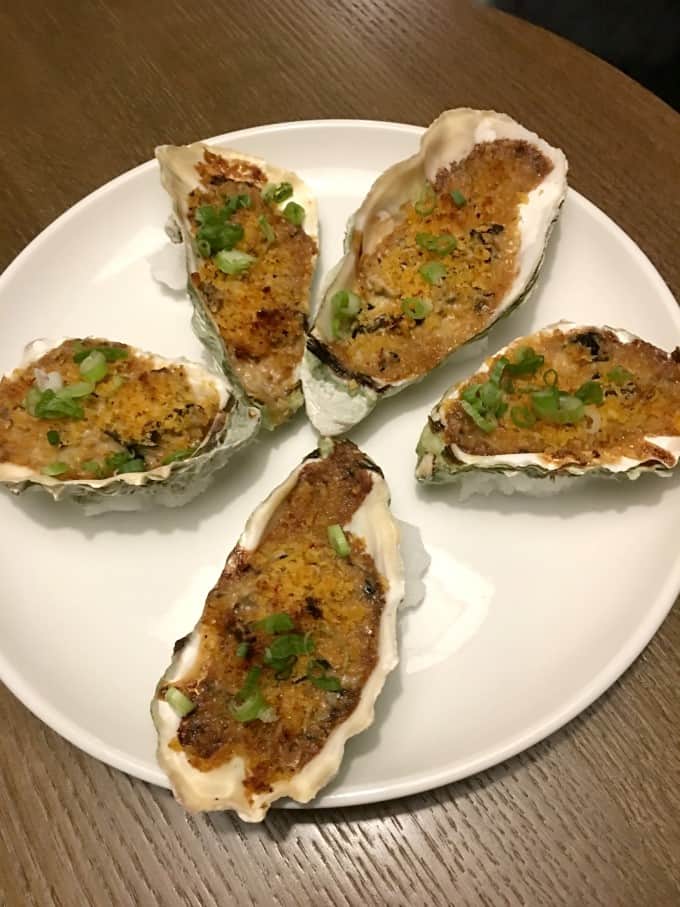 Do you love oysters? Even if you don't you will adore these Baked Oysters with black bean mayo and chili breadcrumbs. I think they might have been the hit of the night, even people who didn't like oysters were raving about them. I would go back just for a plate full of these!!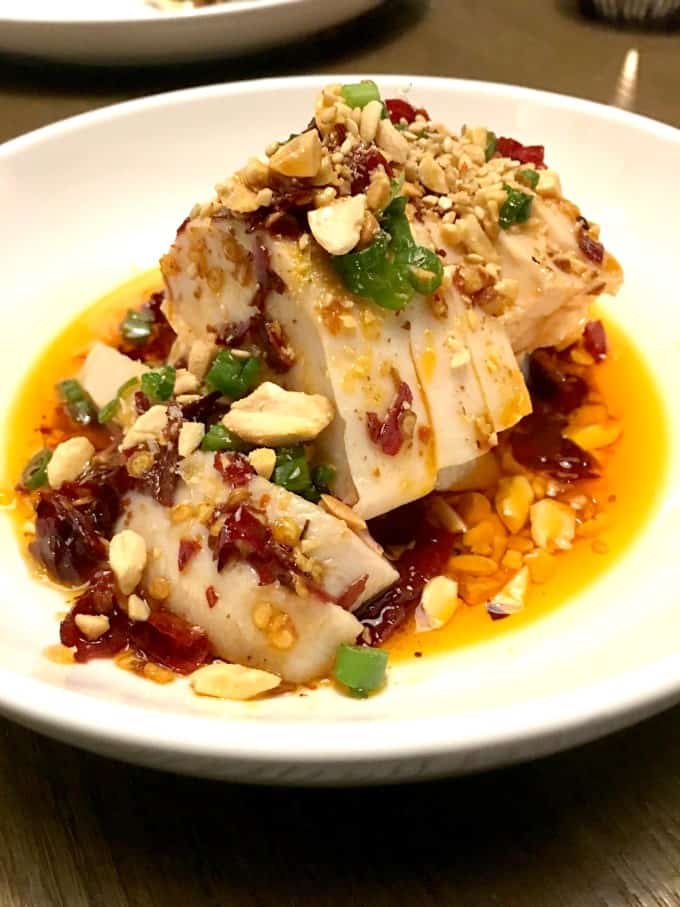 This dish is a Sichuan Cold Chicken which was surprising, but oh so delicious. The spice in this dish was perfection and the addition of the peanuts exquisite!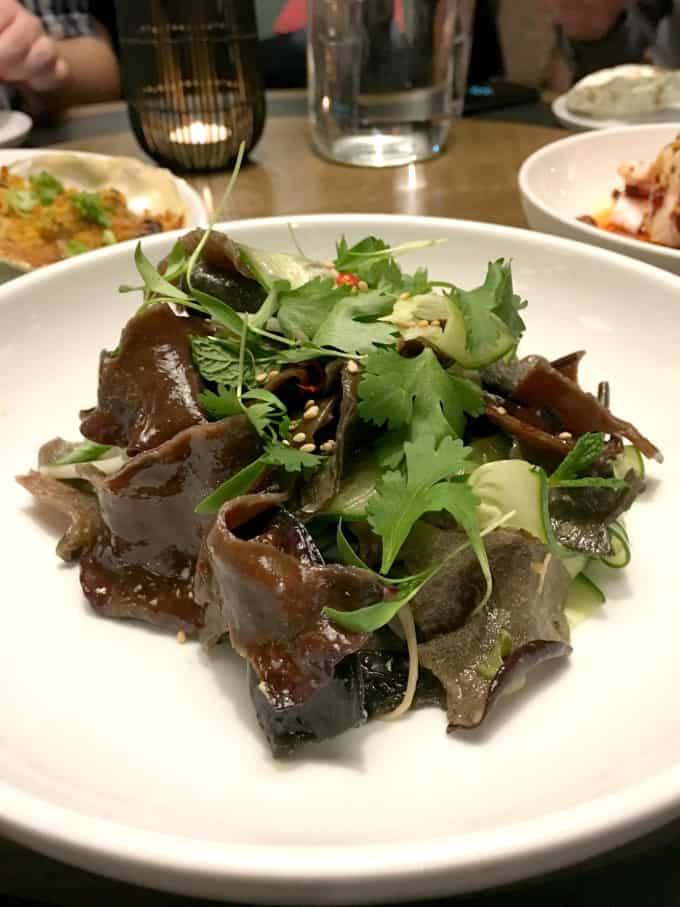 I had just recently seen wood ear mushrooms on a visit to New York City at Eataly but had never tried them. I thought they were amazing in this Black Mushroom Salad accompanied by cucumber, herbs and fresh chili!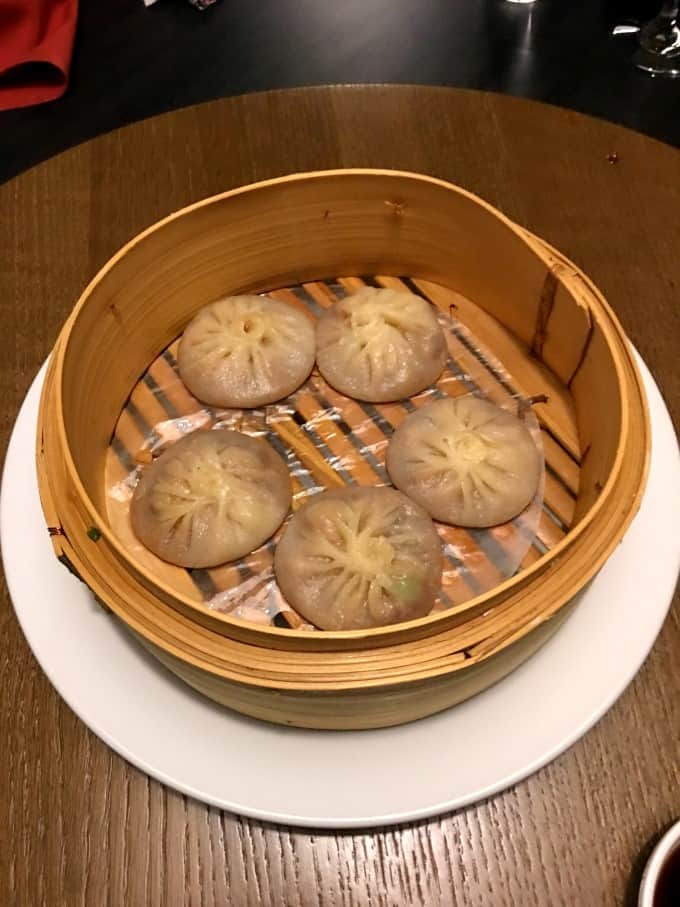 Then we moved onto the dumpling course. I had never see soup dumplings before. They have, you guessed it, soup inside. This has got to be a labor of love to make these very delicate dumplings. You just poke a hole in them and top with soy sauce, YUM!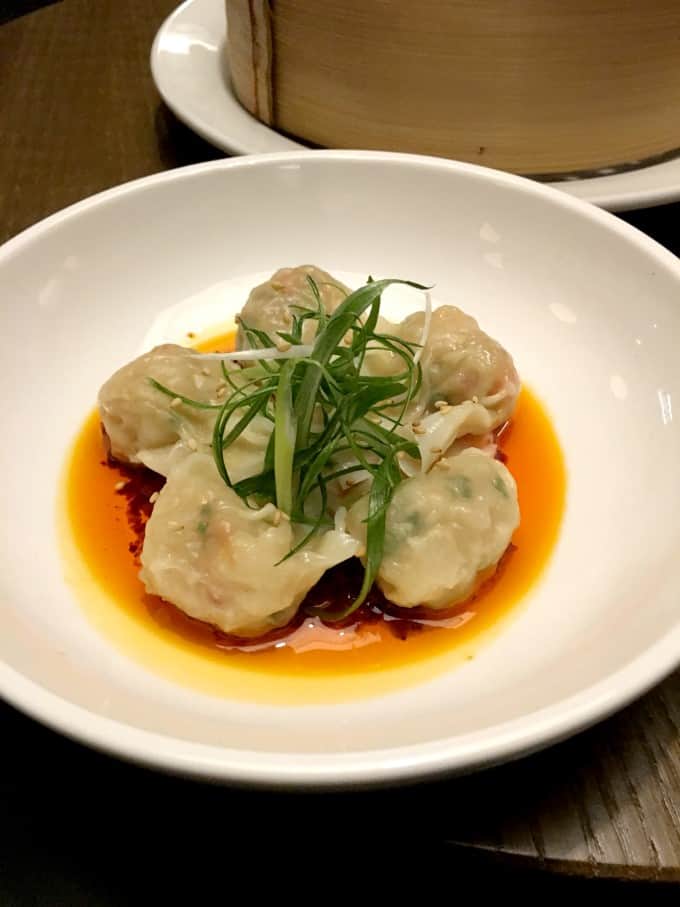 Two more dumplings came out to join the soup dumplings. These stunning Shrimp Wontons served on a chili garlic soy sauce and Chinese Cabbage Potstickers (not shown).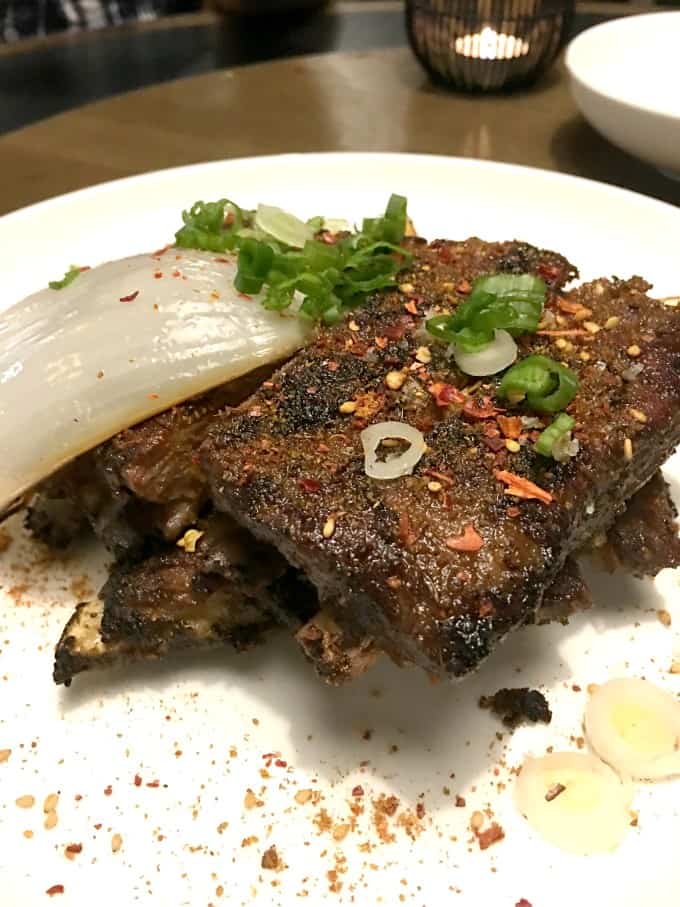 These lamb ribs I would think are not very traditional for Chinese food. I think this is the first time I have been served lamb in a Chinese restaurant. The Cumin Lamb Ribs are heavily laden with cumin and were tender and juicy.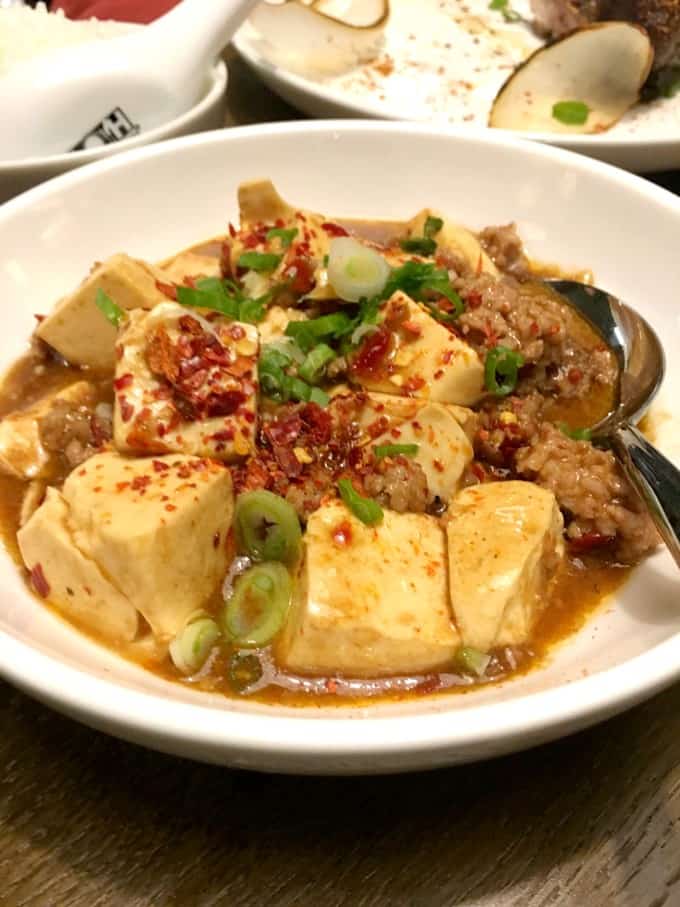 I have almost always had tofu served alone but in this dish it marries with pork and is called Mapo Tofu and was soooo good!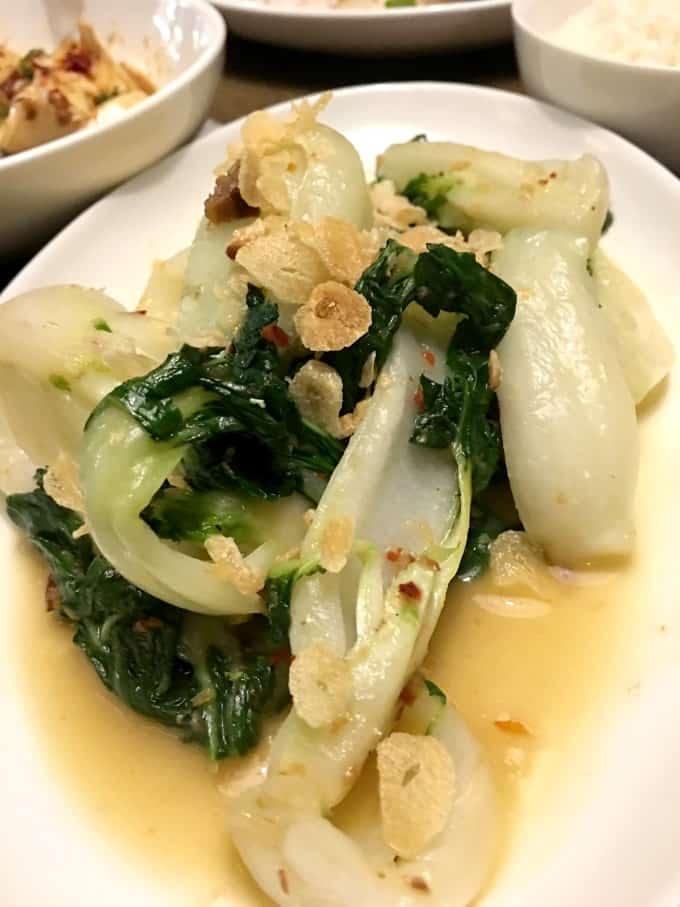 The courses continued with Wok Fried Mixed Vegetables but mainly comprised of bok choy and fried garlic. A lovely crunchy break from all the proteins. Plus we were served a platter of Smoked Mushrooms, the dishes never ended!! The service was spot on, very attentive and perfect rhythm.
Peking Duck is Perfection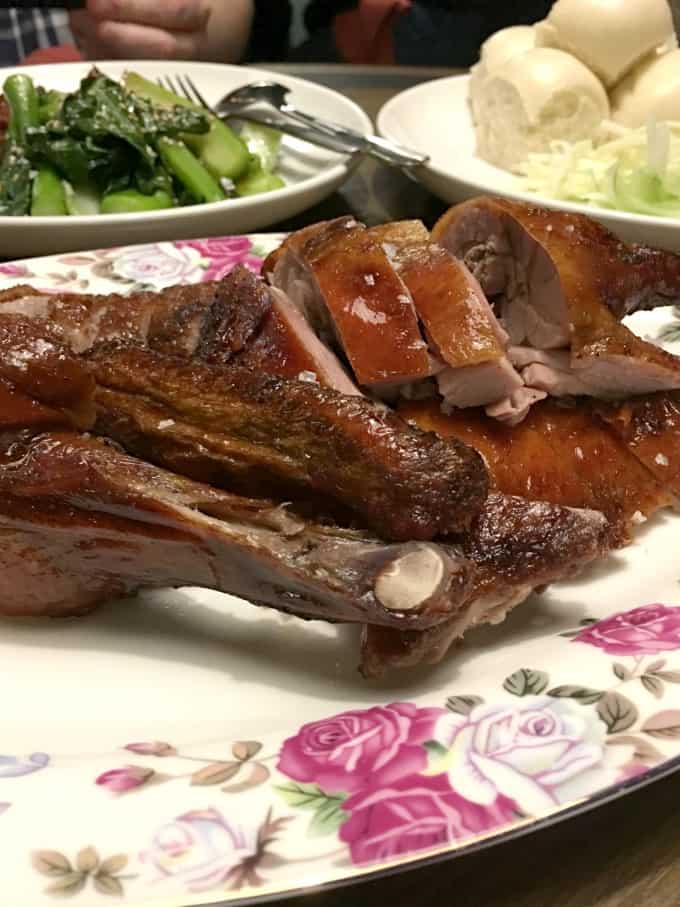 Peking Duck? Not sure if I have ever had this before either. What an amazing treat this was!! Served up with milk buns, cucumber and scallions.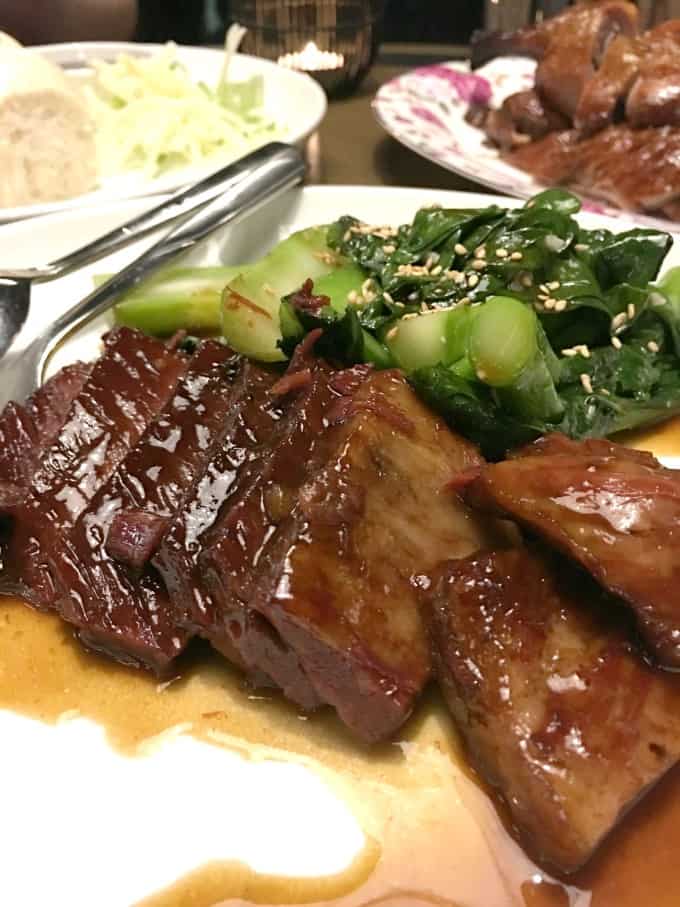 This is not your ordinary Beef and Broccoli!! Oh no, it is Wagyu brisket and melted in your mouth!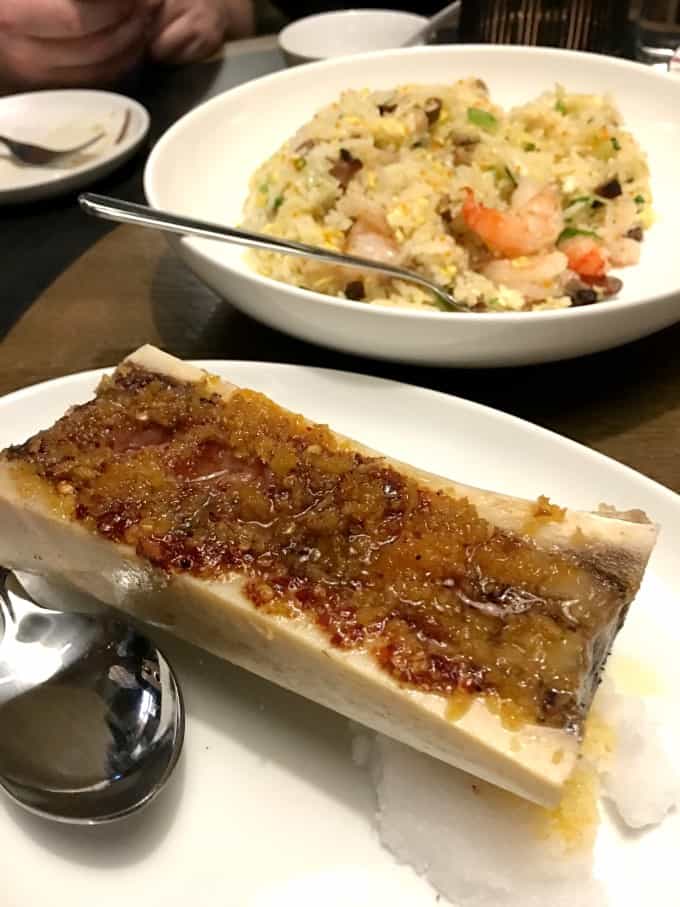 Special Fried Rice is just that, very special! It is served with a stunning bone marrow!! Plus it has in it shrimp, duck, pork and egg!
Two Penny Desserts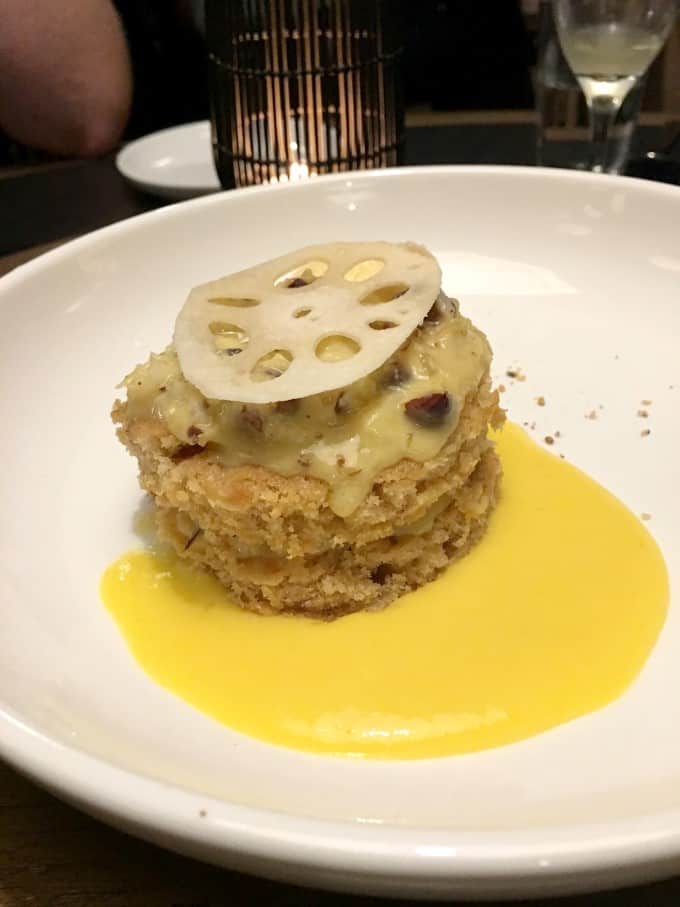 Dessert, who had room? But one bite of this Taro Wafer Chestnut Cake and I was in heaven. This is right up my alley for a scrumptious dessert.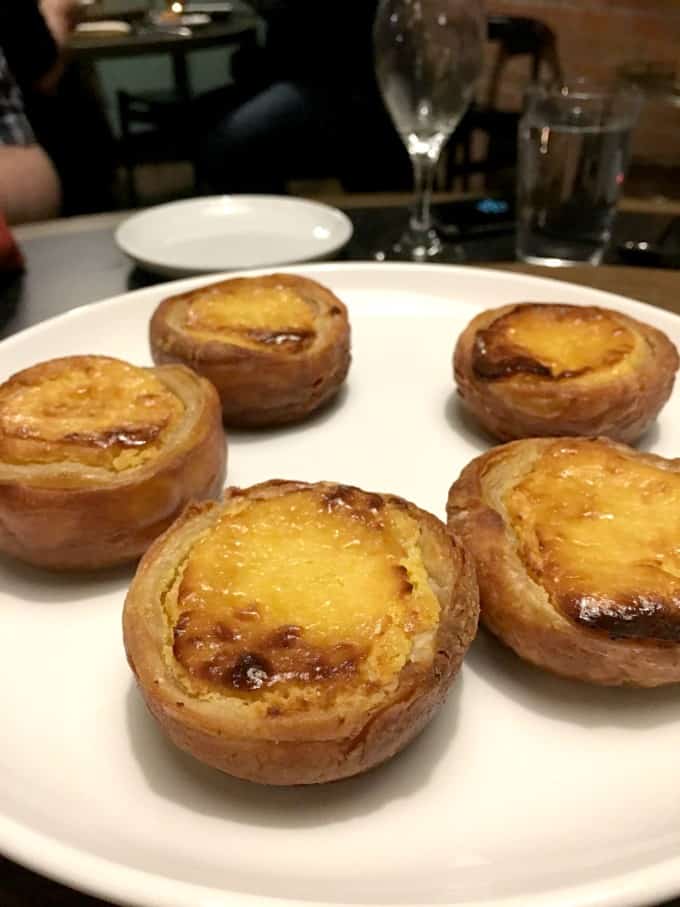 One dessert, who are you kidding? Portuguese Tarts were a smashing success too, another dish I had not had before.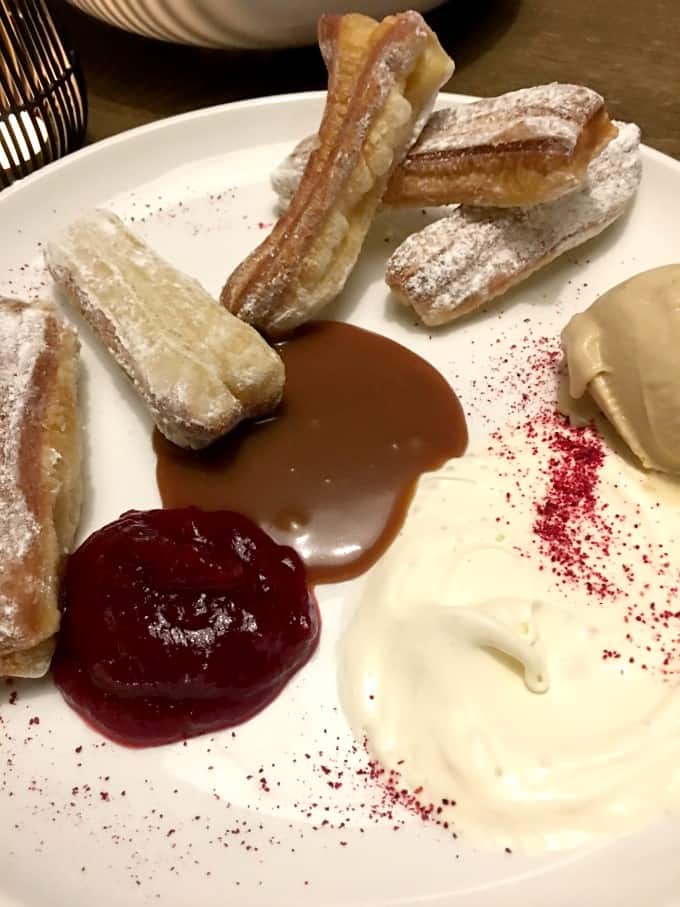 Last but not least was the Coffee and Donuts. A sampling of sweet, tart and spicy. The crispy delightful donuts are paired up with a peppercorn creme fraiche, green tea caramel and a raspberry compote. Tucked over to the side is a gorgeous coffee ice cream.
Teahouse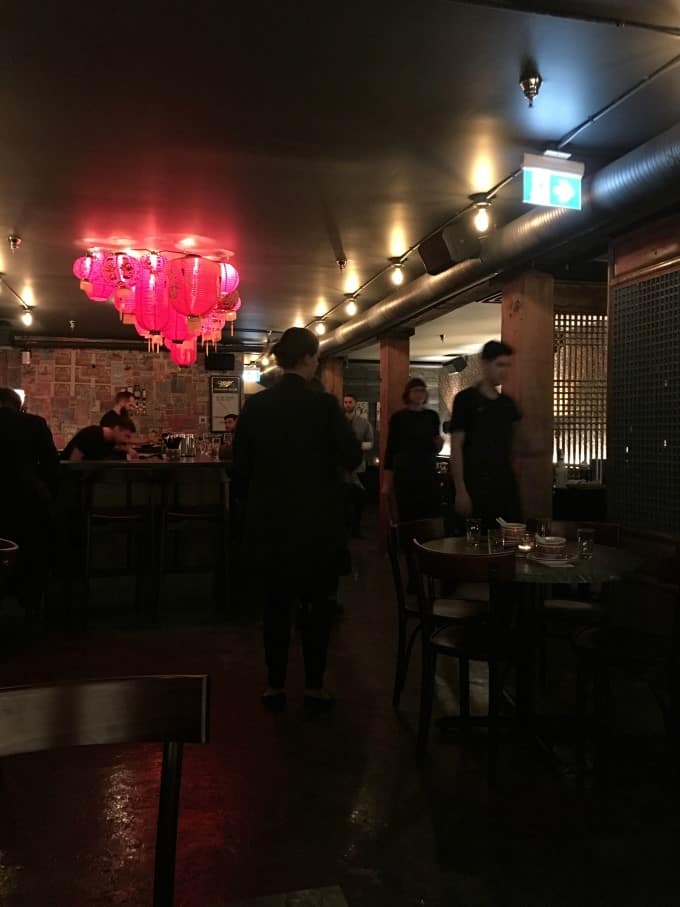 Not done yet? Head on downstairs to the Teahouse for a different menu and cocktails. In this informal hideaway you can also indulge in dim sum.
Head on over to Two Penny Chinese at 1213 1st St. SW, Calgary, AB. Follow along on Twitter, Facebook and Instagram.