Urban Grub and Indulge Catering
Ken and I were invited down to Urban Grub and Indulge Catering that is located at 2, 5524 1A St SW here in Calgary, AB. Just a few short blocks away from Chinook Mall. This casual eatery has some incredible meals from breakfast right through to dinner and desserts.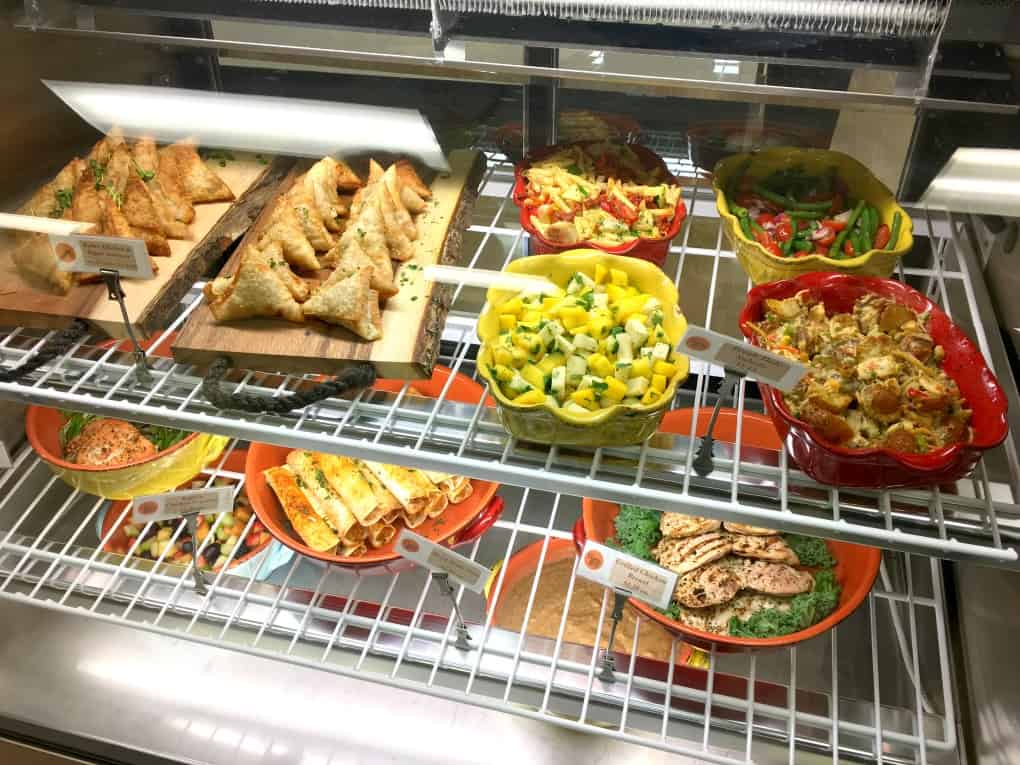 Fresh and fantastic is on the menu at Urban Grub where we dined. Looking at this showcase I couldn't wait to sink my teeth into some of these delicious offerings.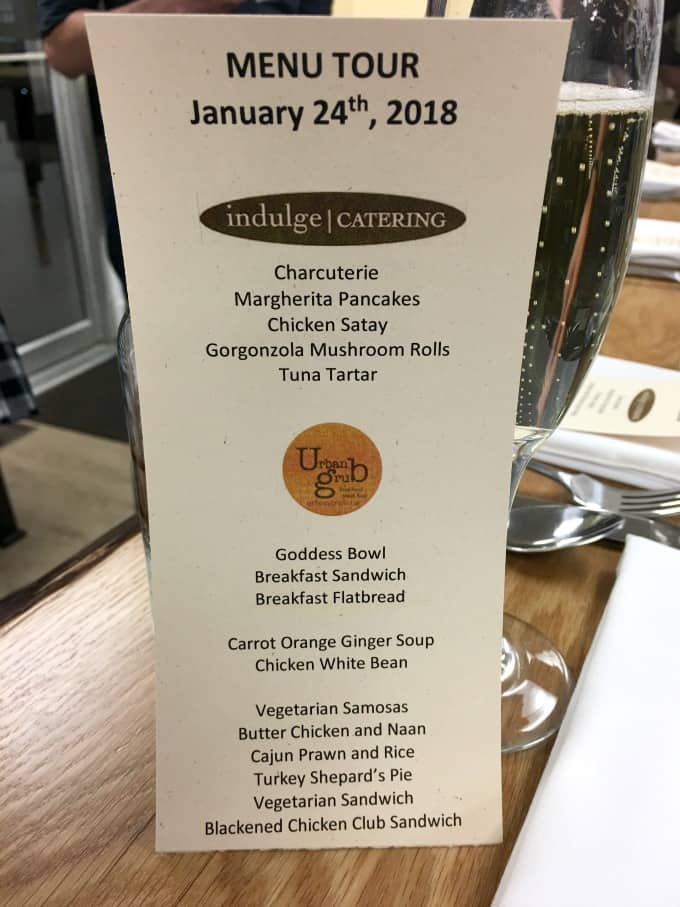 The menu they had set for us was impressive at the very least and yes we sampled it all. Amazing from start to finish. Let me walk you through their delicacies. As you can see we ran the gamite from breakfast right through to dinner and beyond!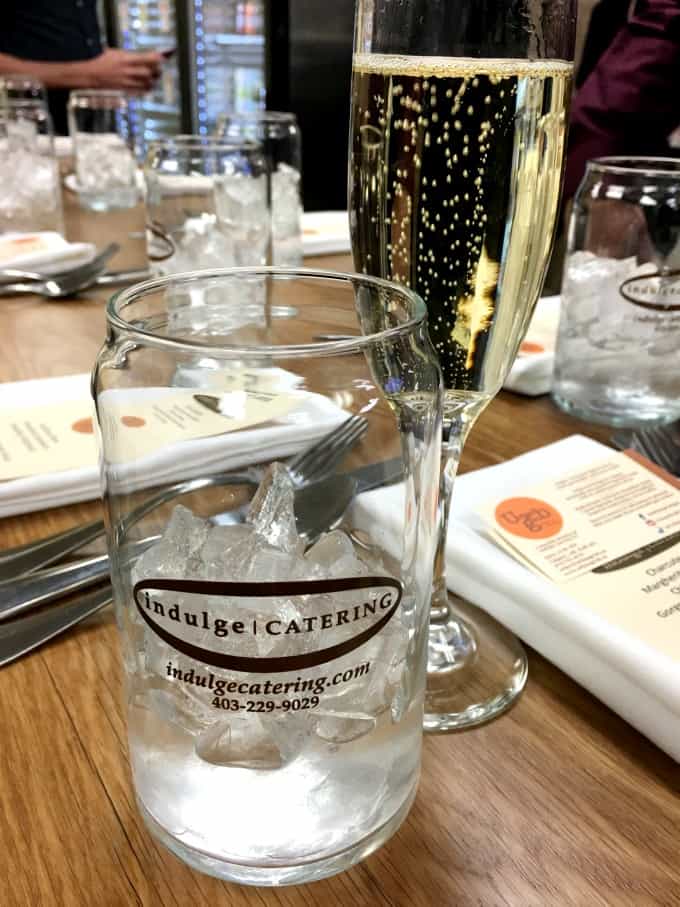 We started the evening with a little prosecco, always a lovely touch!!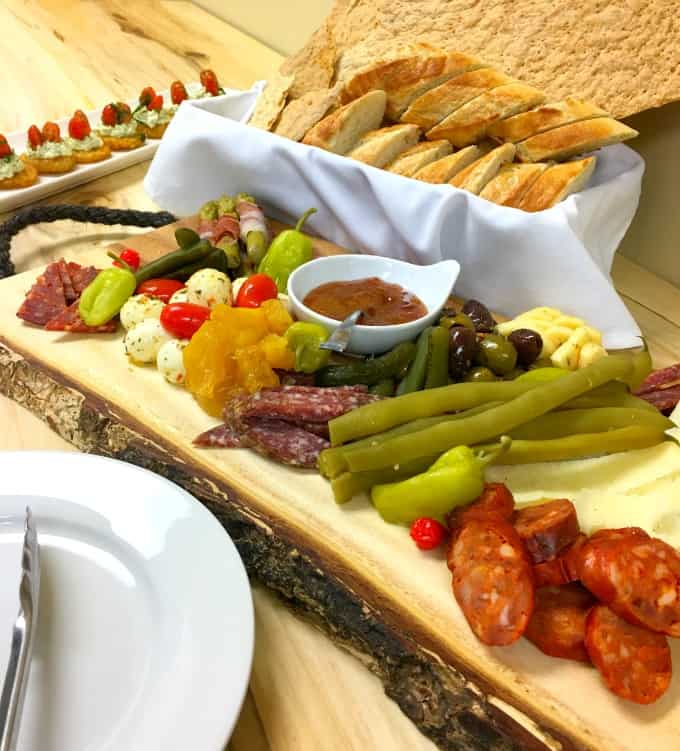 A very impressive charcuterie board was first presented to us with the most scrumptious Habenero and Apricot Jelly, that had just the right heat and sweet balance. Perfect with meats and cheeses and they sell little jars of it also for you to enjoy at home. At the end of the table was little Margarita Pancakes that were indulgent and pretty little appys.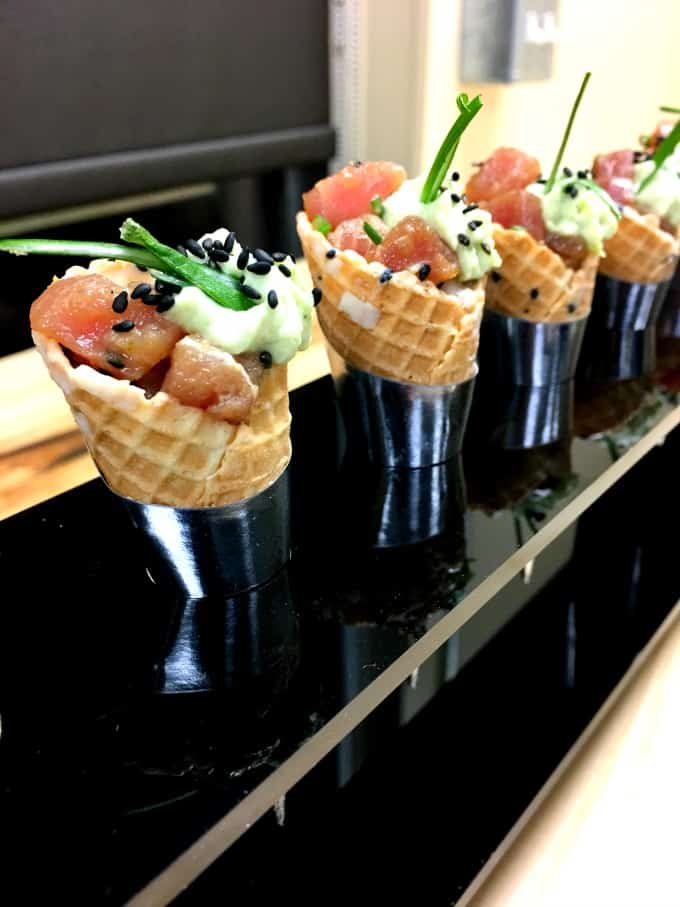 Tuna Tartar was presented in these crispy wonderful waffle cones. I could make a meal on just these!!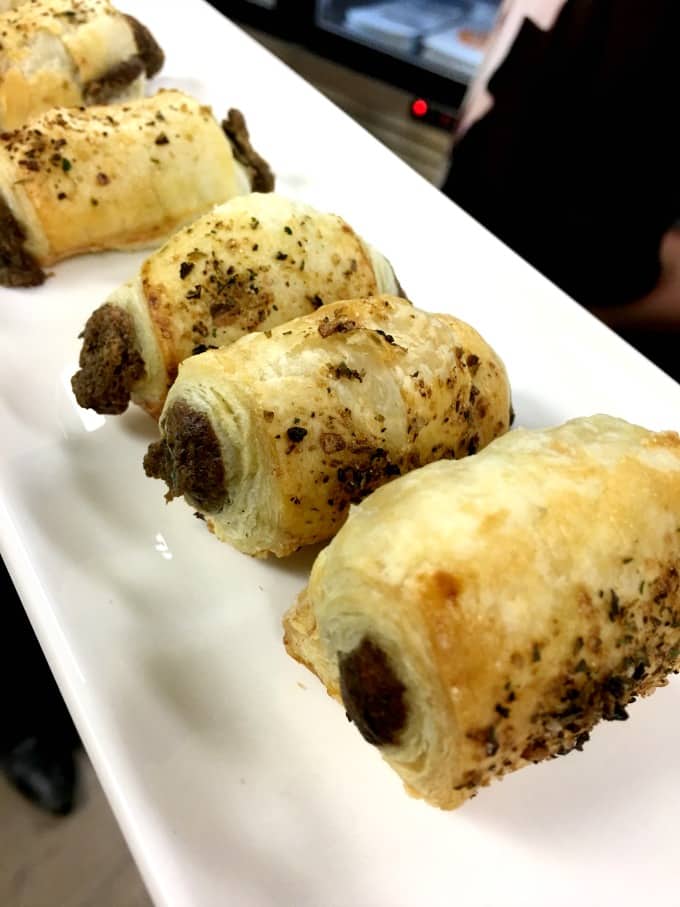 Another fabulous appetizer are these Gorgonzola Mushrooms Rolls and served along with them were Chicken Satay. Both would be very popular at any function and I gobbled mine down.
Healthy Breakfast Options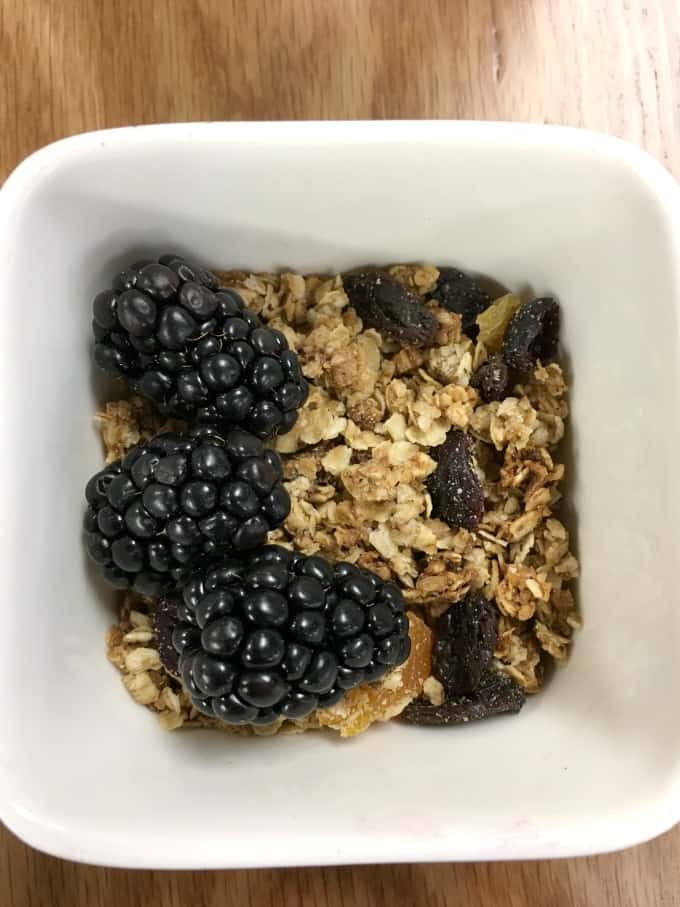 With appetizers out of the way we then started in on breakfast. Yup, breakfast and look at the size of those blackberries. This homemade granola gets topped off with the most scrumptious of fruit sauces and a super healthy way to start your day. No need to eat at home when you can grab a breakfast like this on the road.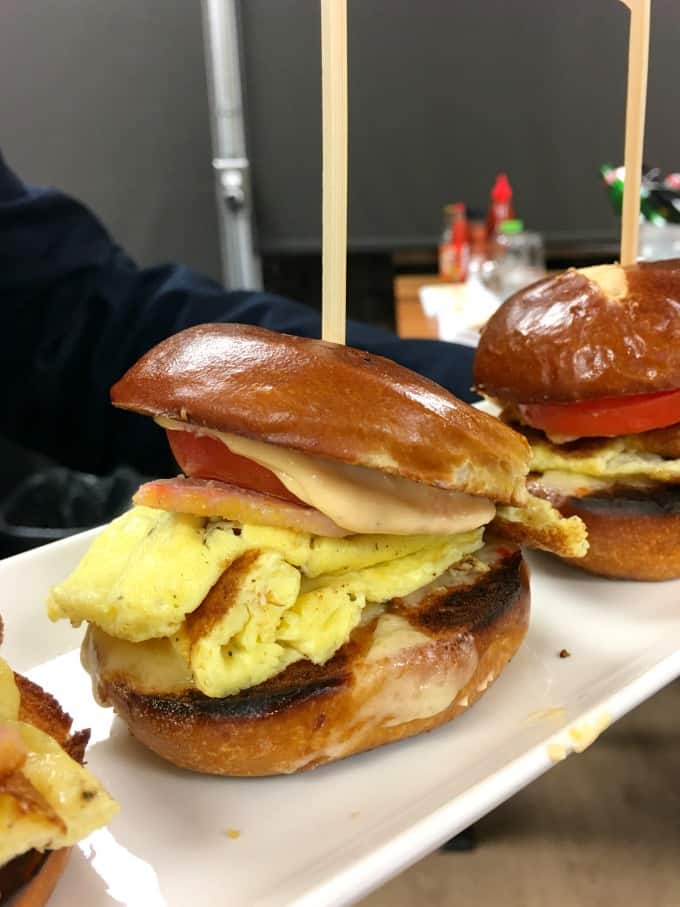 We were served up a smaller version of their breakfast sandwich. All that goodness inside a pretzel bun. I am drooling looking at this again!!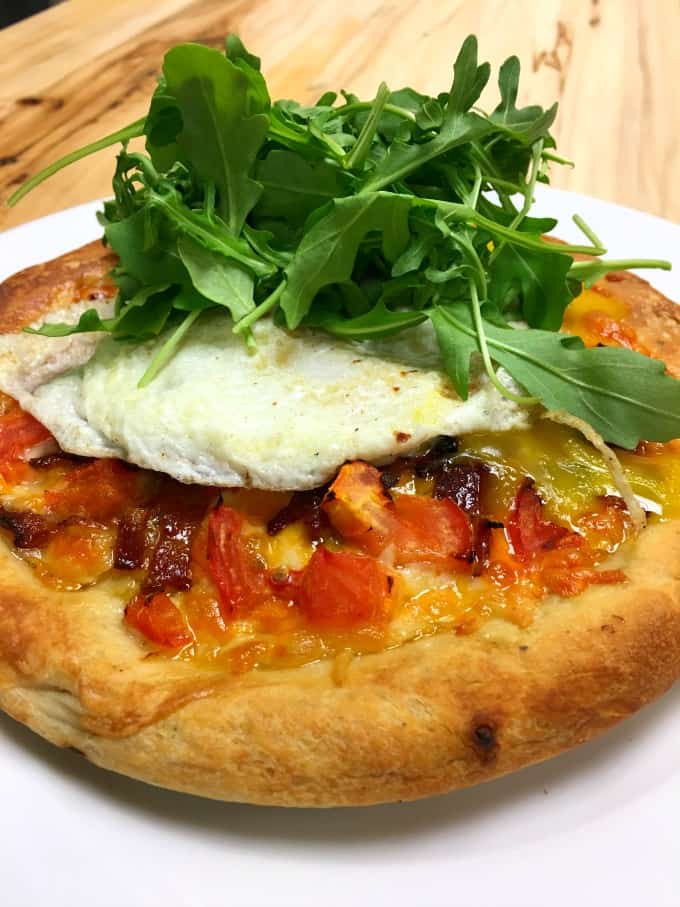 Breakfast Flatbread is another amazing option to start your day off!! The arugula and egg on this flatbread just goes so perfectly. Another home run!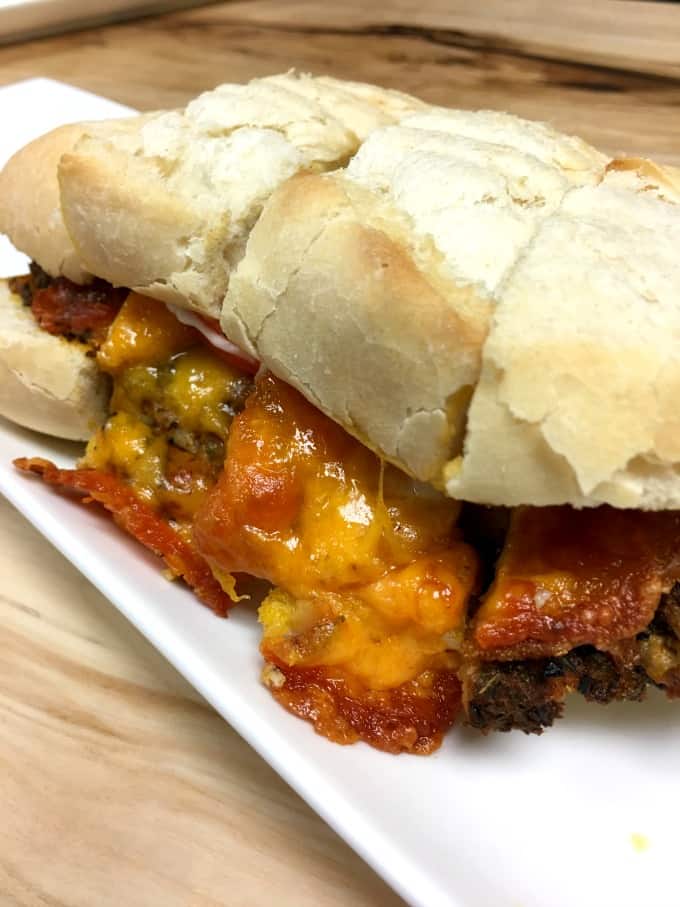 We then sauntered through courses like Carrot Orange Ginger Soup which is vegan and comes in a large jar for taking home easily. You can also take home Chicken White Bean, Vegetable Samosas, Butter Chicken, and Cajun Prawns and Rice which we sampled. Dish after dish was amazing, like this Blackened Chicken Club Sandwich!! 5 Star sandwich here and just one other reason to come back for lunch!!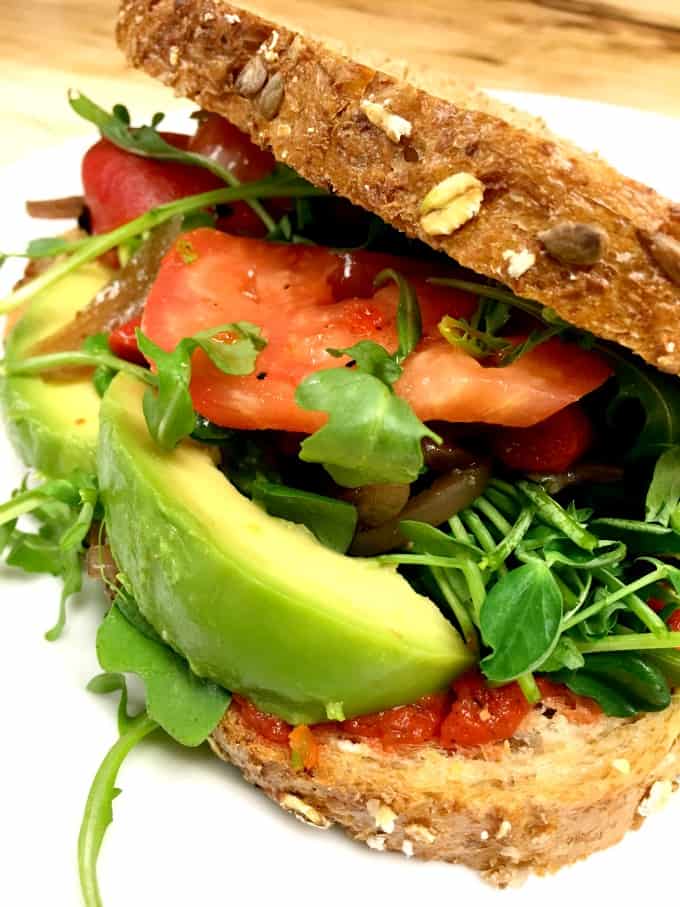 This is my idea of healthiness and I could eat that everyday of the week!! Veggies roasted and fresh are piled high in this Vegetarian Sandwich!! They have so much to offer at Urban Grub and Indulge Catering!
Meals To Go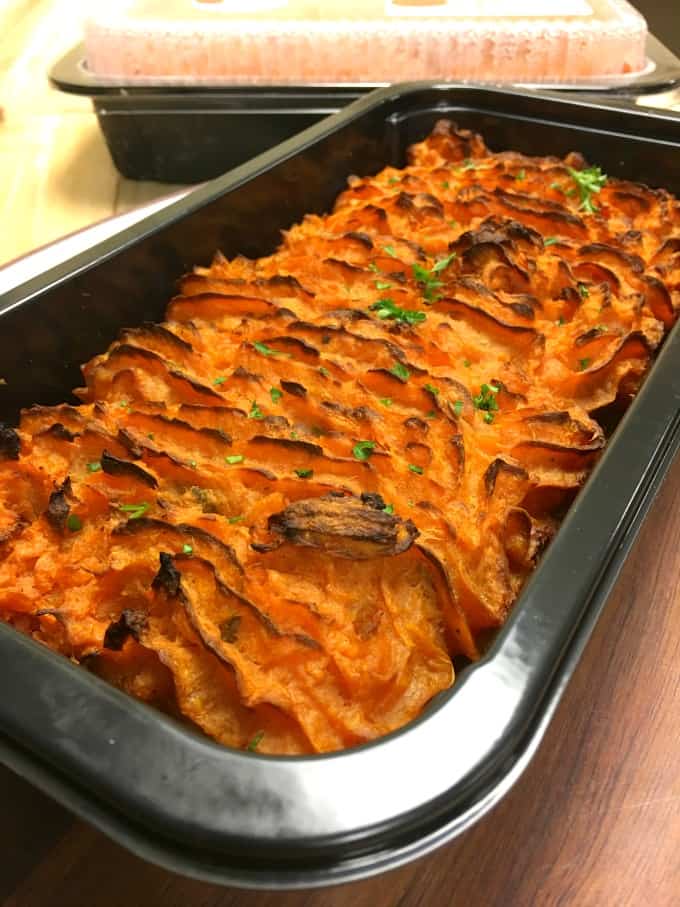 You can also stock up on frozen ready to go meals like this Turkey Shepherd's Pie. Amber was at home so I loaded up with a Chicken Alfredo for her that cooked up amazingly in the microwave right from frozen. Her and her friend devoured it!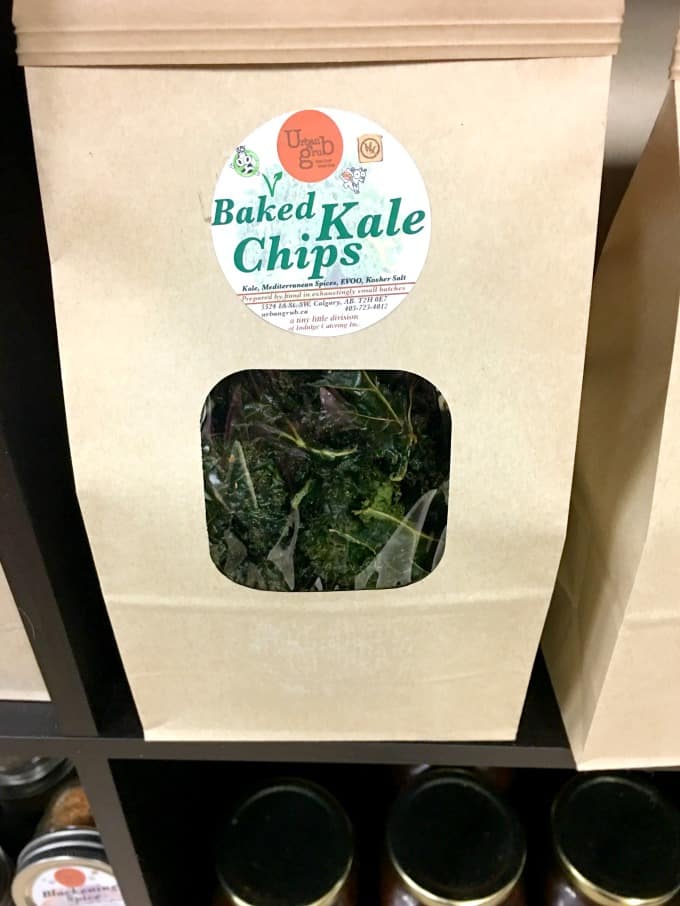 I also brought home another of her favorites, Baked Kale Chips and a bag of homemade Butter Chicken Potatoes Chips. Both were gone in a matter of minutes. We love making the kale chips at home also. So easy and good for you!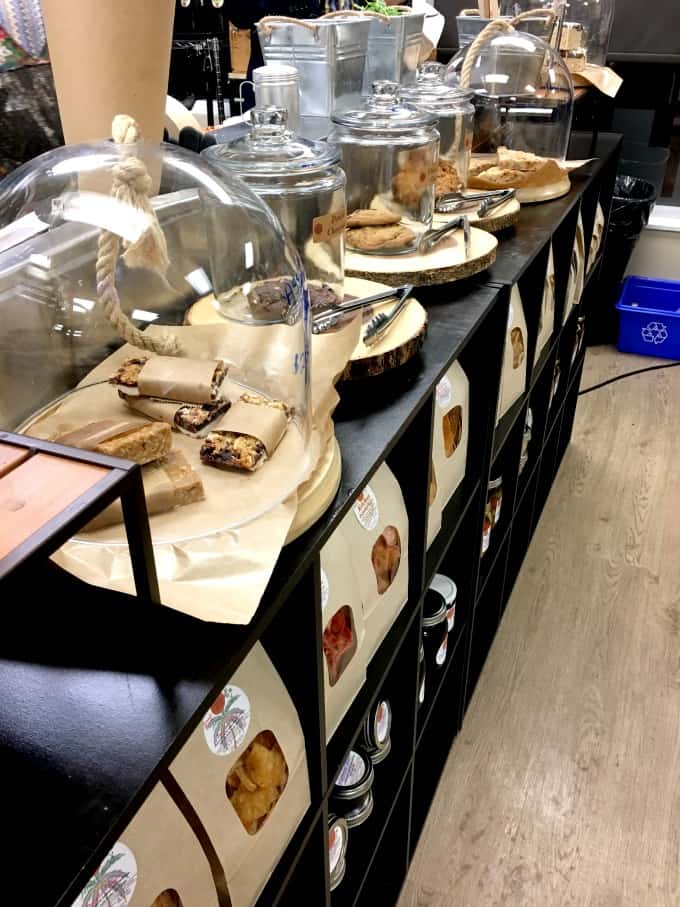 There are sweets and treats galore to choose from also and we were lucky enough to have a to-go bag with a great sampling. The kids gobbled a package of those down also in the evening!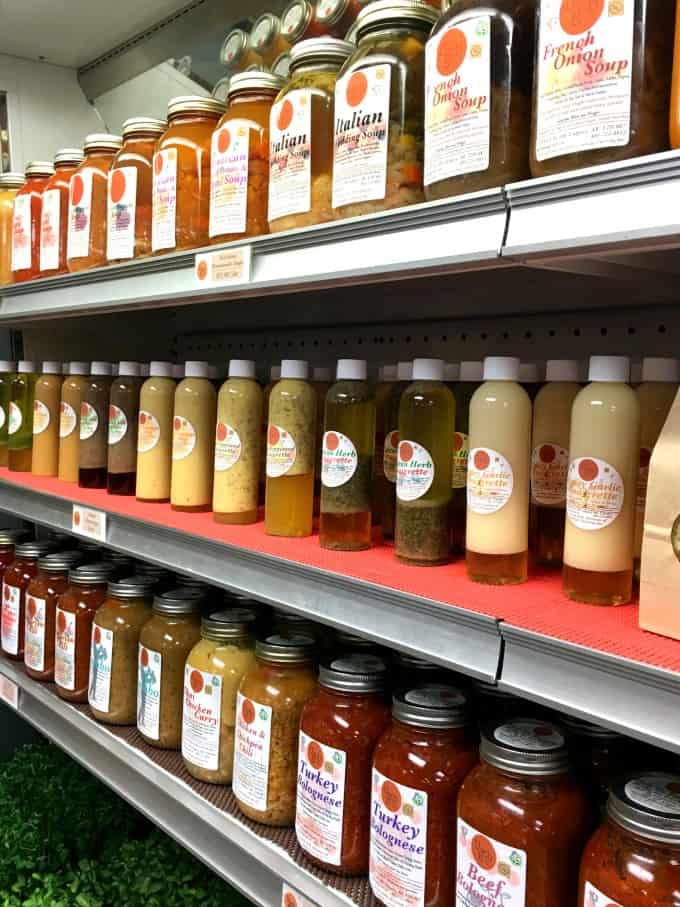 Come by and grab a meal for yourself from Urban Grub and then take a few dinners home. Tell me what your favorites are!! You can follow along on Twitter and Facebook to see all that is happening.