Valentine's Chocolate Butter Cookies
How lucky were we as a group to get this wonderful Oxo Cookie Press to try out. So I thought that making Valentine's Chocolate Butter Cookies was a great idea! For our latest giveaway each of the five bloggers were given a cookie press to make cookies and blog. We also have one in our giveaway for a lucky winner. With the cookie press comes twelve discs for all seasons but we also received another 6 spring discs to try.

A New Toy!
I have been very excited to try this as I don't own a cookie press and have always wanted one. I have to say this was so easy to use. Just follow the instructions carefully and it goes without a hitch. Use an ungreased room temperature cookie sheet and the dough sticks right to it, no need for a knife!! In no time flat you have tray of cookies ready for the oven. I LOVED using this, so much fun, can't wait to do another batch with Amber!! Good bye cookie cutters and hello cookie press!!!
I used the recipe that was included and it is so good. Run and I mean run to the store to get one of these. You will be thrilled!!
Here are my Valentine's Day cookies for you all. Happy Valentine's Day!!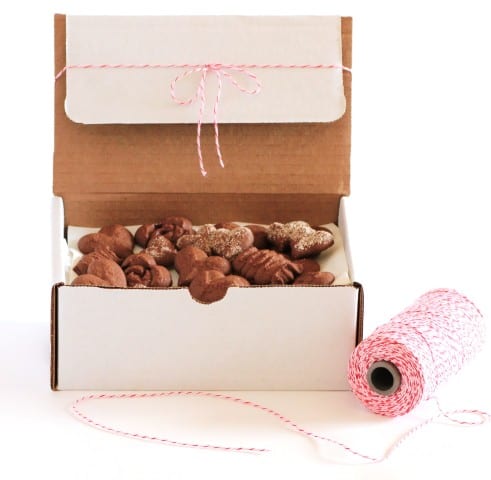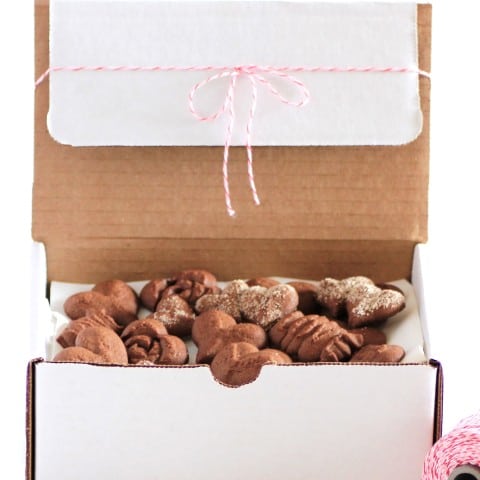 COME ON OVER TO OUR GIVEAWAY TO ENTER TO WIN ONE OF THESE WONDERFUL OXO COOKIE PRESSES!!!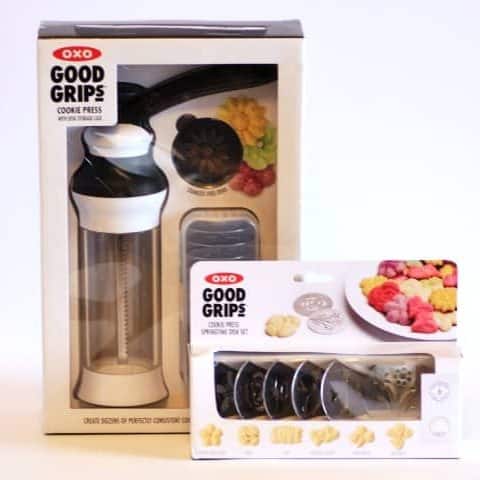 Valentine's Chocolate Butter Cookies made with the OXO Cookie Press
Yield: 12 dozen cookies
Prep Time: 15 minutes
Cook Time: 10 minutes
Total Time: 25 minutes
A wonderful chocolate butter cookie!!
Ingredients
1 1/2 cups unsalted better, at room temperature
1 cup sugar
1/2 tsp. salt
1 Tbsp. vanilla extract
2 large eggs, at room temperature
3 1/2 cups all purpose flour
1/2 cup unsweetened cocoa
Instructions
Preheat oven to 375F.
In a large mixing bowl, cream together butter, sugar and salt. Beat until light and fluffy. Add the vanilla and eggs one at a time, continuously beating.
Gradually add flour and cocoa powder, beating until well incorporated.
Place the dough in cookie press with desired disk. Press dough out onto an ungreased baking sheet.
Bake for 8-10 min. Rotating baking sheet halfway through baking time.