Valentine's Day Smoothie
Valentine's Day doesn't have to be elaborate as this Valentine's Day Smoothie shows. It is meant to be with the ones you love!! So making and sharing something as easy as a smoothie can be all you need. We love smoothies here as you might already know. There are countless combinations. I also love the tropical addition of coconut to them.
This smoothie I made for Amber and she could barely contain herself until a clicked the picture. Rich, creamy but full of goodness. Don't be scared of making a smoothie they are super easy! it's just a matter of getting some really great ingredients together. Once you have what you need the next step is to make sure you have the consistence correct, then you are off to the races!
Try a little smoothie love on someone you care for!!!
Happy Valentine's Day!!!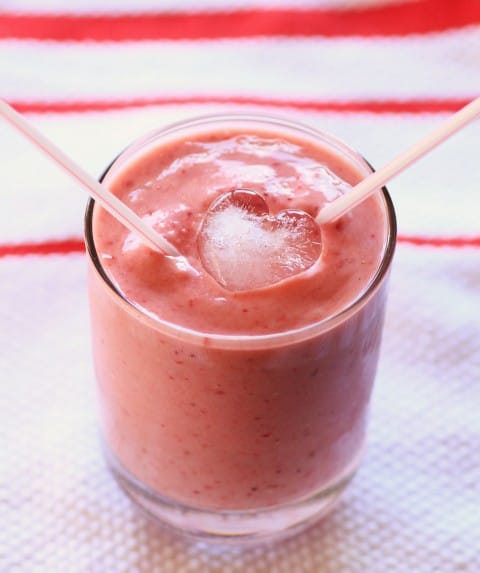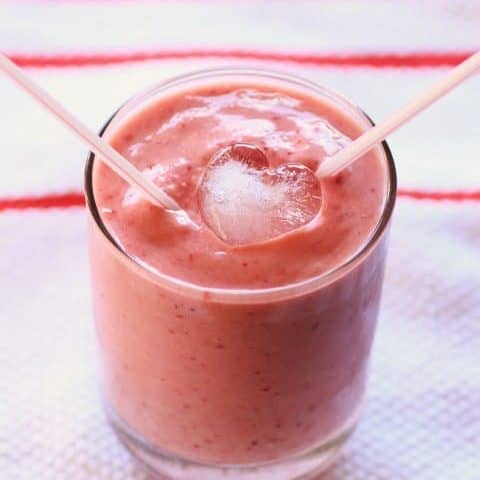 Valentine's Day Smoothie
Yield: 1
Prep Time: 5 minutes
Total Time: 5 minutes
A wonderful smoothie to share with someone you love!!
Ingredients
1 whole pear, cut up
1 cup frozen strawberries
1 1/2 Tbsp. shredded coconut
1/4 cup coconut yogurt
1/4 cup skim milk
Instructions
Place all the ingredients in a blender and blend until smooth.