Valentine's Day doesn't have to be elaborate. It is meant to be with the ones you love!! So making and sharing something as easy as a smoothie can be all you need. We love smoothies here as you might already know. There are countless combinations. I also love the tropical addition of coconut to them. This smoothie I made for Amber and she could barely contain herself until a clicked the picture. Rich, creamy but full of goodness.
Try a little smoothie love on someone you care for!!!
Happy Valentine's Day!!!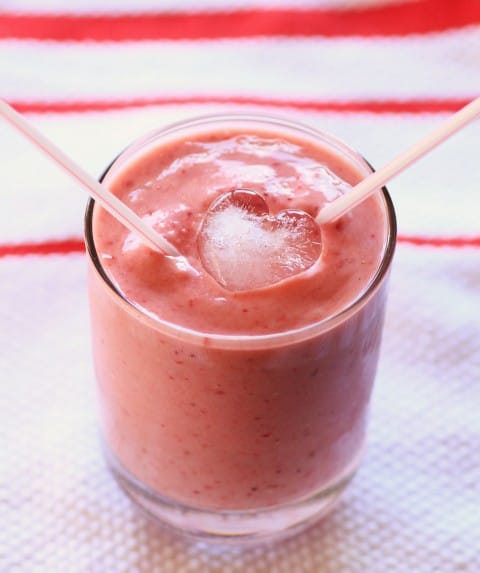 Valentine's Day Smoothie
A wonderful smoothie to share with someone you love!!
Ingredients
1 whole pear, cut up
1 cup frozen strawberries
1½ Tbsp. shredded coconut
¼ cup coconut yogurt
¼ cup skim milk
Instructions
Place all the ingredients in a blender and blend until smooth.