These are fun to bake and to decorate. I have to admit that they are time-consuming but you don't have to make lots to show someone how much you care.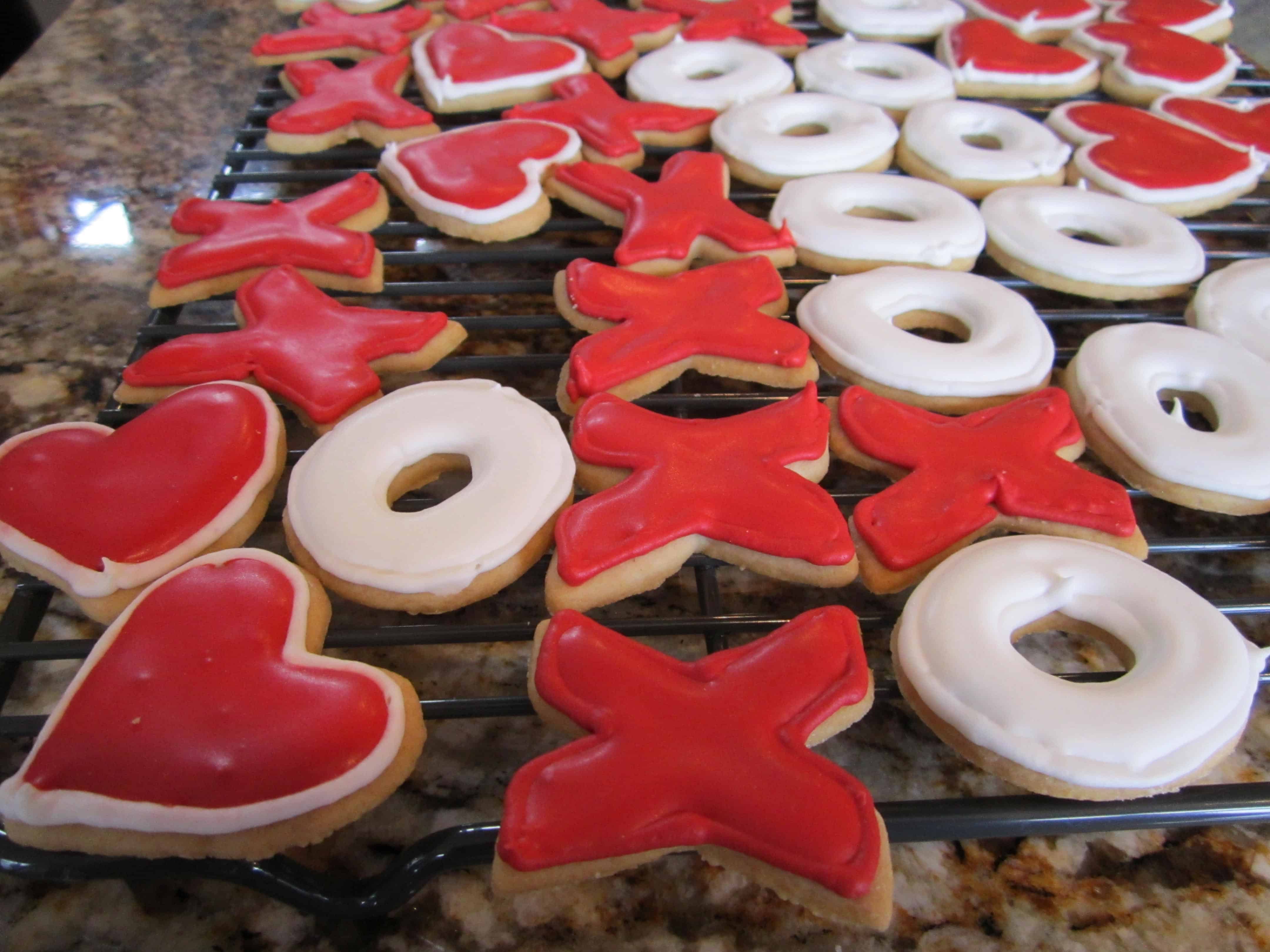 Add a couple along with other Valentine's treats to a little gift bag.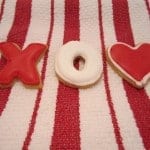 I use Wilton's Color Flow Mix and follow the directions for Color Flow Icing that comes with the package. You have to outline your cookies first before flooding them with a thinner icing. I also use Wilton's "no taste" red food coloring gel. The colors do get deeper as the cookie dries. They can take a day or two to dry completely, so leave yourself time. The sugar cookie recipe is in the January archives. Happy Noshing!!