Easy Banana Homemade Pudding
I have been cooking and now baking with this great new product from Veggemo. I wanted to make a banana pudding forever, as I have never had this southern dessert before but it always sounds and looks so good. So that is where Easy Banana Homemade Pudding was born. Veggemo is a non-dairy beverage that originates from vegetables and it is as easy to use as milk. It has a delightful taste and the sweetened version is perfect for desserts.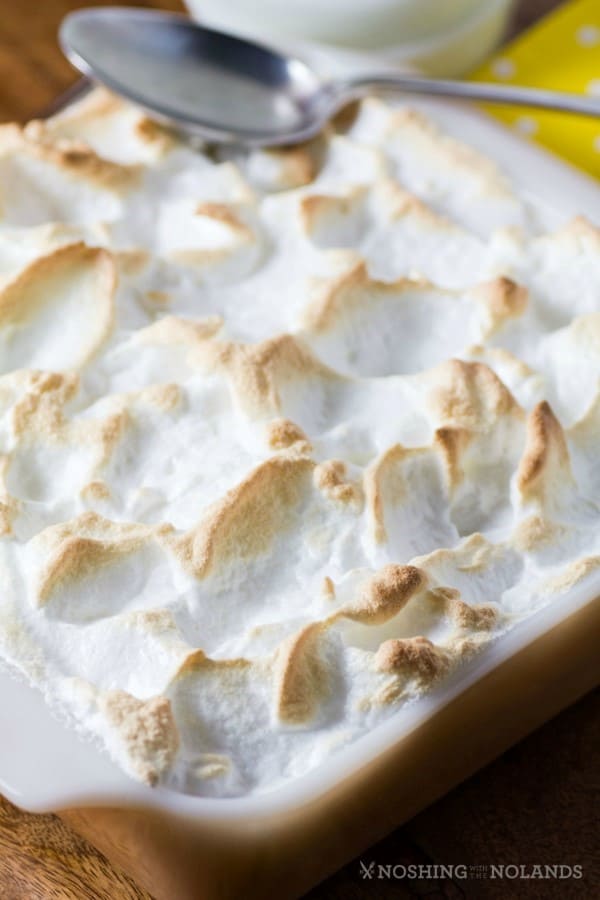 Banana pudding is topped with light as air meringue and goes for a quick bake in the oven. This could easily be a weeknight dessert. It is loaded with great ingredients, healthy and most of all delicious.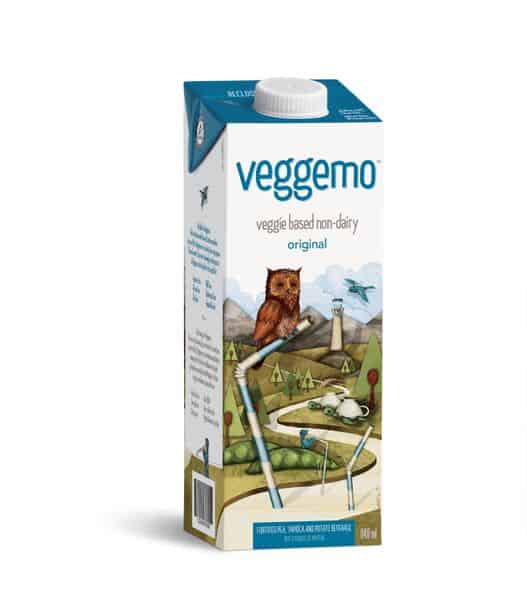 Veggemo original is slightly sweetened so you can lighten up on the sugar you are using in recipes. It is a blend of peas, tapioca and potatoes and when ice cold I can guzzle is just like milk, very thirst quenching and delicious. It has the smoothness and creaminess of 2% dairy milk. Veggemo is rich in calcium, Vitamin D, and is an excellent source of B12.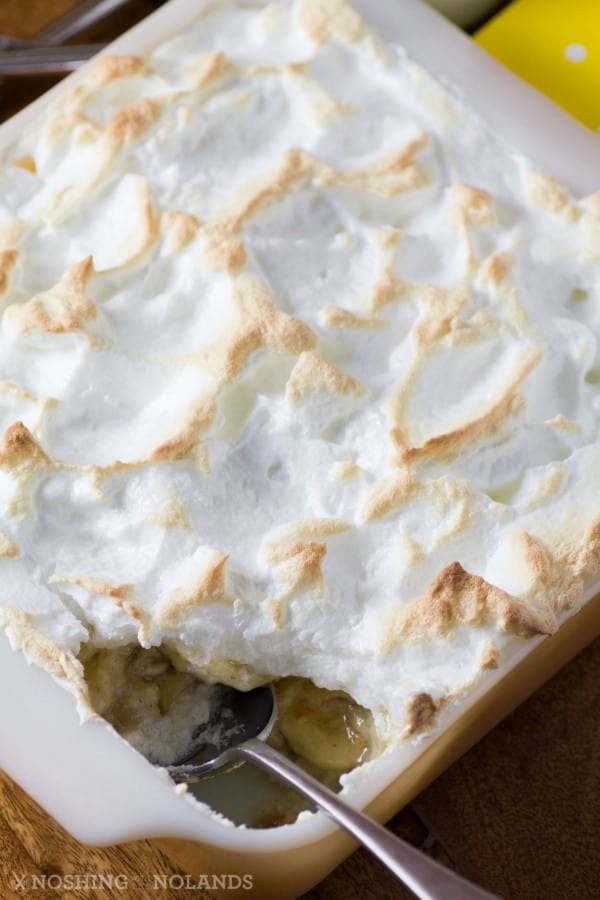 Traditionally you layer in vanilla wafers among the pudding and bananas but I did a sprinkling of graham crackers, which made this even lighter. Surprise your family with this delicious dessert, it will all be gobbled down!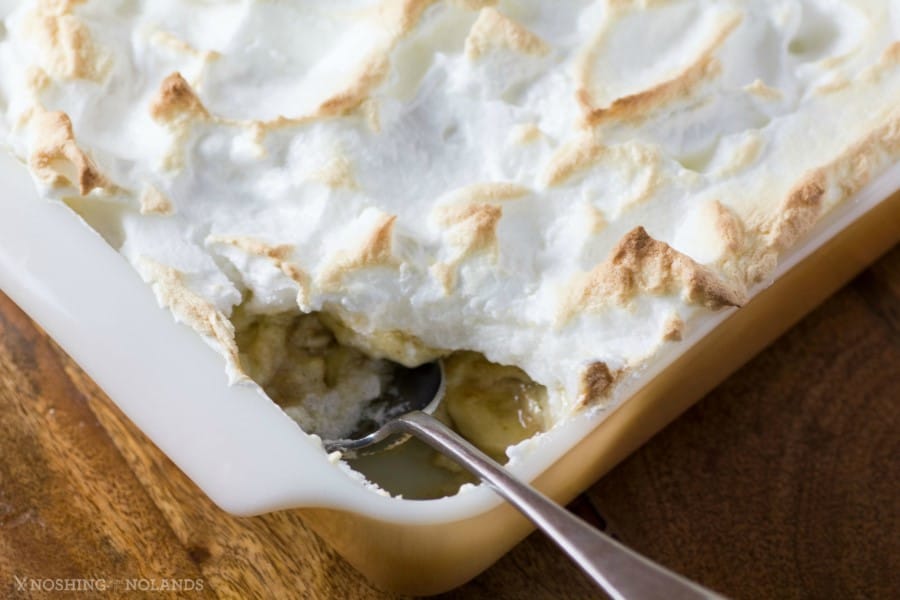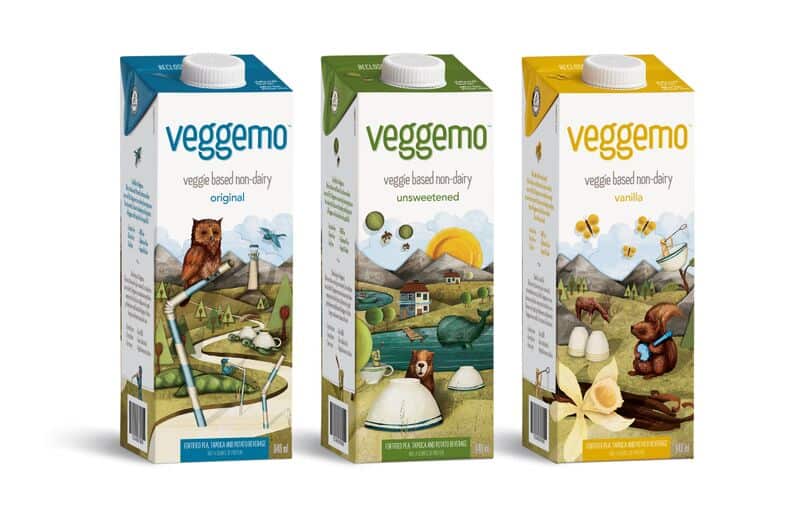 Veggemo comes in three delicious flavours. It is dairy free, gluten free, soy free, non GMO, cholesterol free, vegan and Kosher. Try one or all of the flavors today.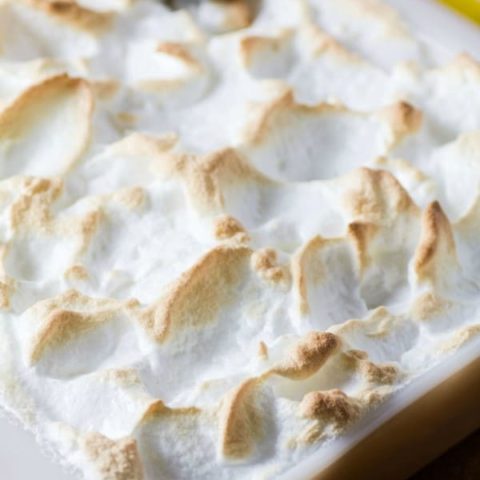 Easy Banana Homemade Pudding
Yield: 8 servings
Prep Time: 20 minutes
Cook Time: 15 minutes
Total Time: 35 minutes
This easy dairy free banana homemade pudding will have the whole family coming back for more.
Ingredients
4 large eggs
1/3 cup sugar and 1/4 cup sugar
3 Tbsp. flour
1/2 tsp. salt
2 cups origianl Veggemo
1/2 tsp. vanilla extract
1 cup graham crackers
3 large ripe bananas
Instructions
Separate three of the eggs and set aside the whites. Add the yolks to the one whole egg and whisk together.
In a medium saucepan, whisk together 1/3 cup sugar, the flour and salt. Stir in the whole egg and yolks and then the Veggemo. Cook stirring often until the until the pudding thickens about 10 min. Remove from heat and stir in vanilla.
Preheat oven to 425F. In the bottom of a square 8x8" dish, spread a layer of pudding, about 1/3. Then sprinkle on 1/2 cup of graham crackers. Slice the bananas about 1/8" thick and place half on top of the graham crackers. Repeat the layers and then end with the pudding.
To make the meringue topping, place the egg whites with a pinch of salt into a large bowl of a standup mixer and gradually beat with a whisk attachment until stiff peaks. Add the sugar slowly and continue beating until glossy and stiff. Spread the meringue over the pudding, make a few decorative peaks to brown. Bake until lightly browned about 5 min. Serve immediately. Does not keep well.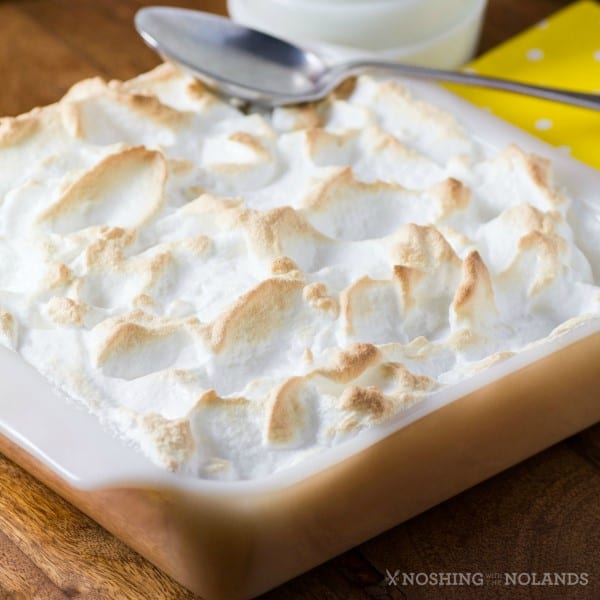 Other delightful recipes we have made with Veggemo are: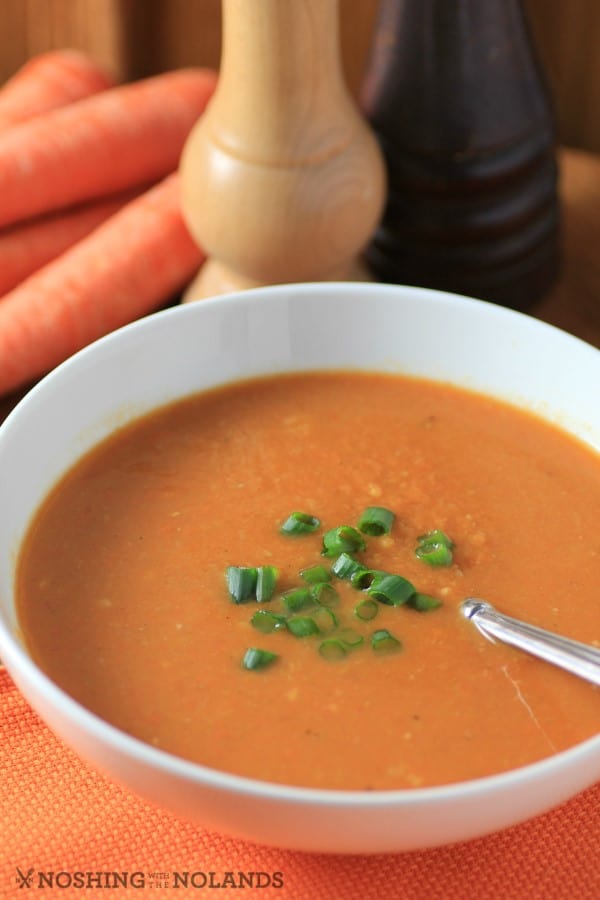 Creamy Vegan Moorish Spiced Roasted Carrot Soup is full of wonderful earthy flavors and still a nice light soup for anytime of the year.
Overnight Oatmeal Jars are super healthy, vegan and dairy free!