Via Cibo
I was invited to a grand opening of a new restaurant here in Calgary, Via Cibo. Instead of bringing along my usual partners in crime, Ken and Amber, I brought a fellow blogger, Wanda from BakersBeans. We have gone to many events together and actually there was a big gaggle of bloggers, that we sat with for this event. What a fun afternoon of tasting, sipping and great chatter in this new friendly, wonderful restaurant in the NE of Calgary at 101- 104 Country Village Road NE .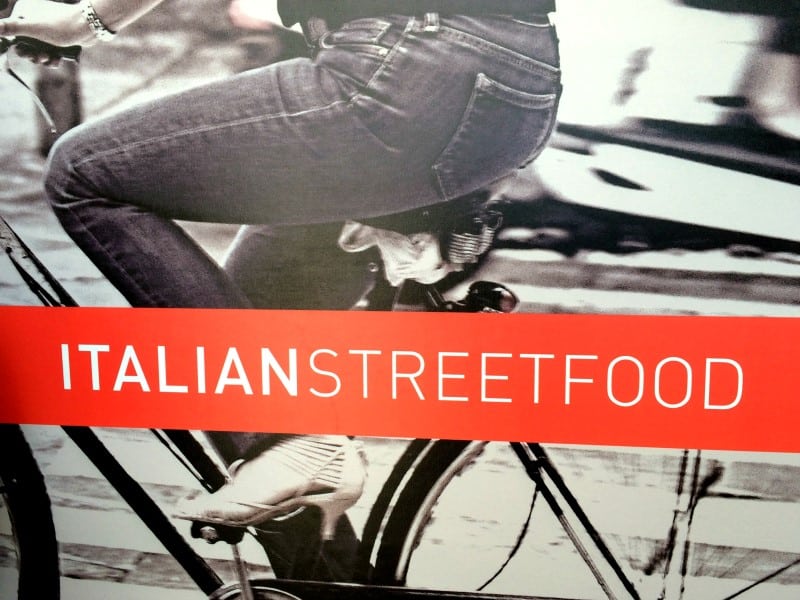 Let's start learning about all that this restaurant chain has to offer. First off Via Cibo means street food in Italian and that is where the inspiration of all the food came from. People in Italy eat on the streets, where there is no reservation required. Their menu is inspired from that, great pizzas, pastas, salads and more. Come on and let's enter this world and see what my day was all about and what amazing dishes we got to explore, bringing us just steps closer to feeling the vibe on the streets of Italy.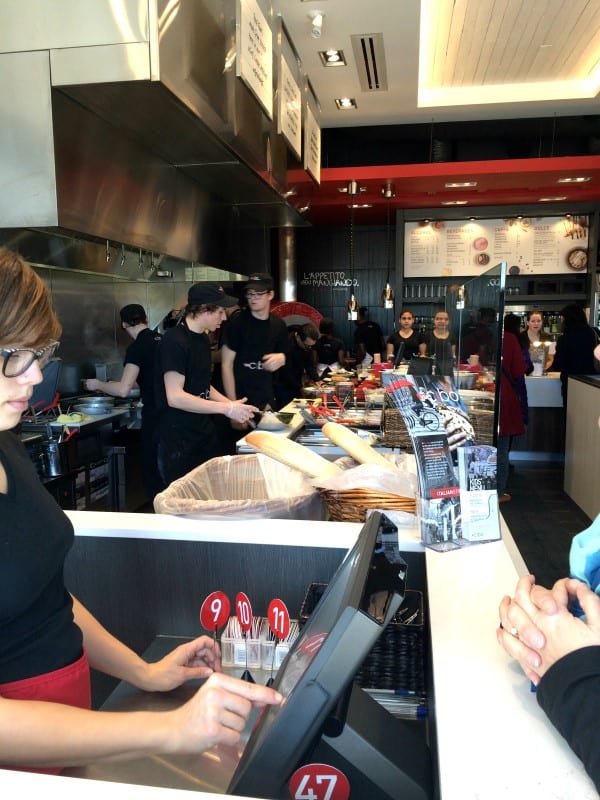 When you enter their restaurants there is a large menu on the wall to choose from. That makes then ordering easier, which you do right away. Then you get a number and find a table!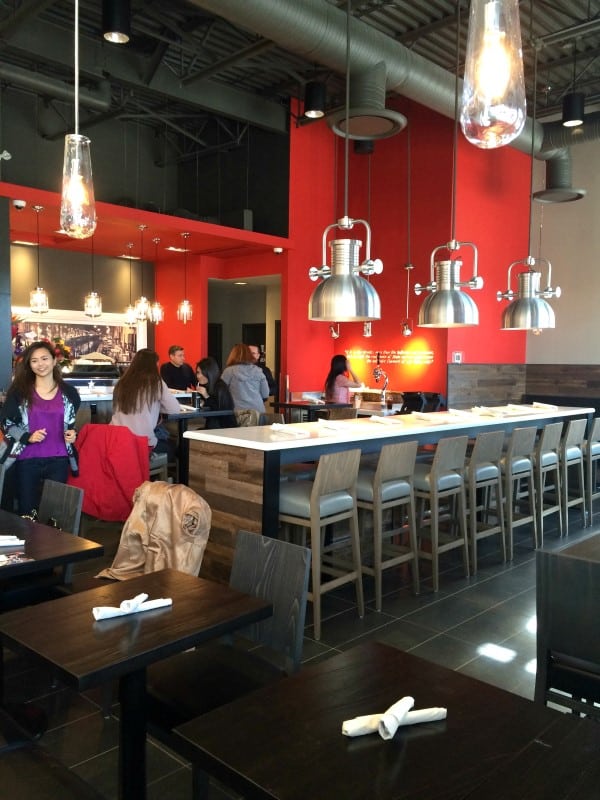 The inside is friendly and boosts a feeling of sharing and liveliness! The decor is simple, yet funky with a new age Italian vibe.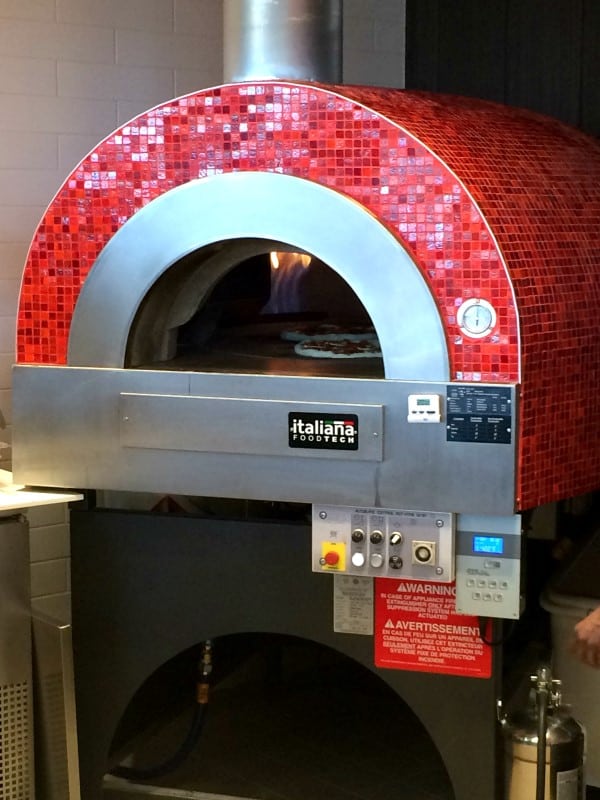 This is always a good sign when you see one of these gorgeous pizza ovens in action!!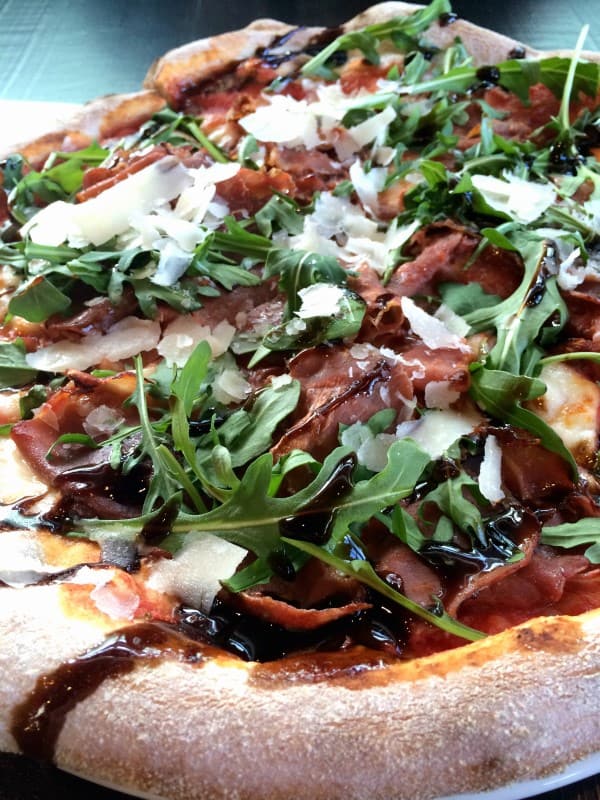 Wanda and I had a plan, she would order the pizza and I, the salad and pasta, so we could share. She ordered the Prosciutto E Arugula, a delicious blend of prosciutto, arugula, mozzarella, slow-roasted tomatoes, shaved grana padano cheese, and fig-infused balsamic reduction.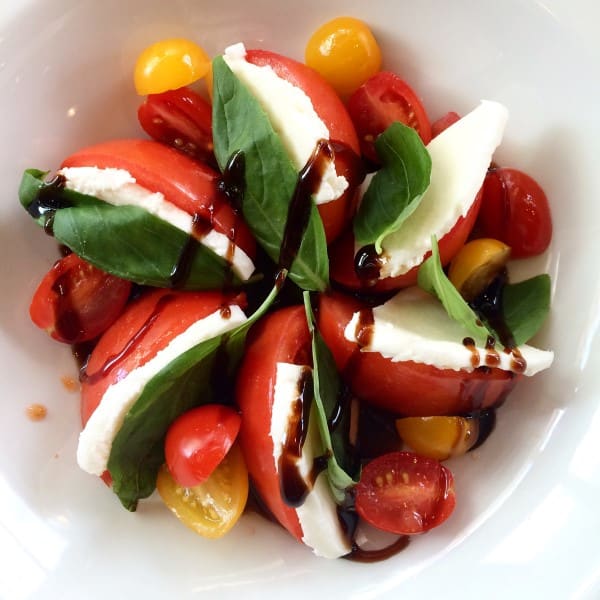 I chose the gorgeous Caprese Salad, with the usual fare of gorgeous tomatoes, fresh mozzarella and basil with drizzled balsamic reduction. This salad was exceptional, could eat that everyday!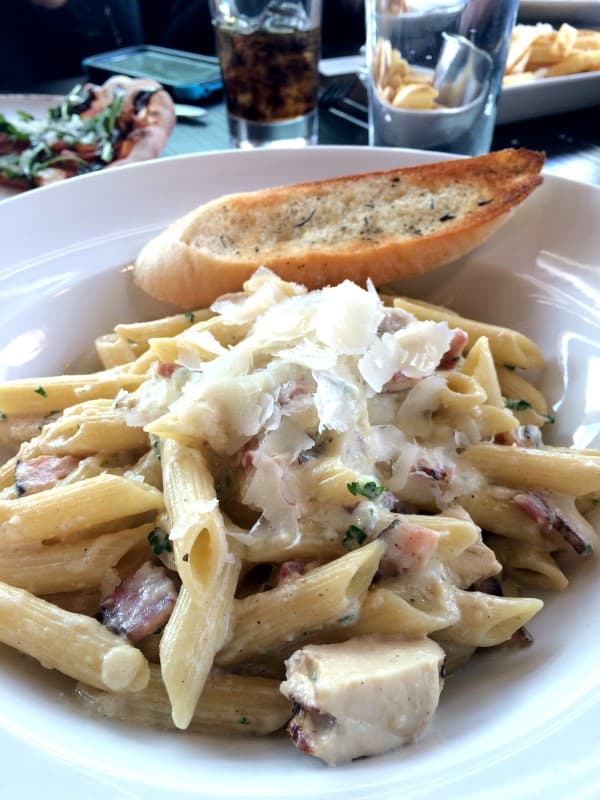 Also for lunch we enjoyed this pasta Carbonara, with pancetta, farm fresh egg, shaved grana padano and fresh parsley, I added in some grilled chicken too!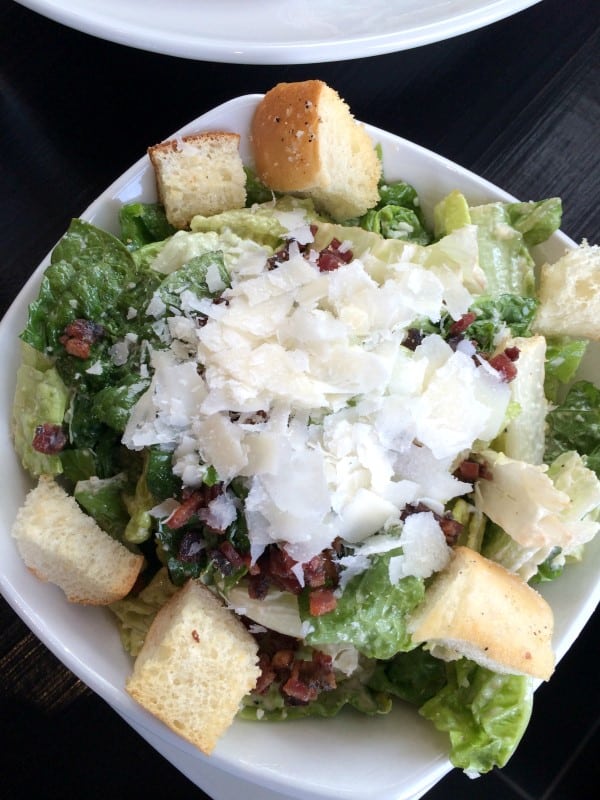 Served at our table that others shared was this stunning looking Cesare salad, made with romaine hearts, pancetta, garlic panino croutons, shaved grana padano cheese and Caesar dressing.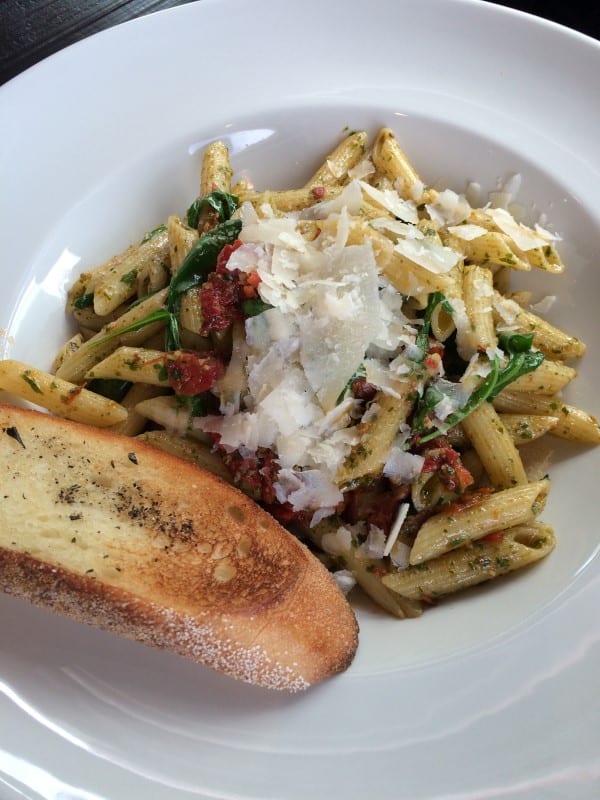 And this Pasta Al Pesto, with scrumptious ingredients like basil pesto, arugula, sundried tomatoes, and shaved grana padadno cheese.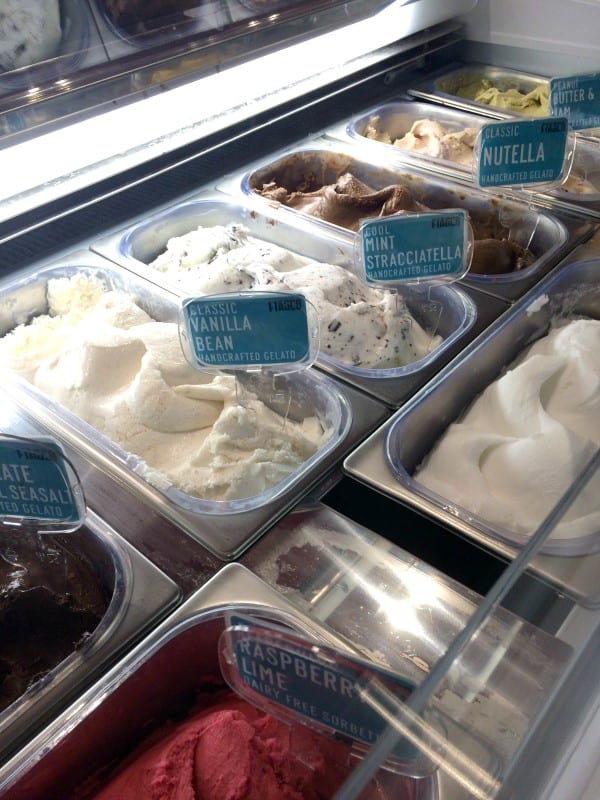 Mentioning gelato to a group of food bloggers caused a stampede to the gelato bar. So many wonderful flavors and the perfect ending to a meal, as it is light and just the right amount of sweetness.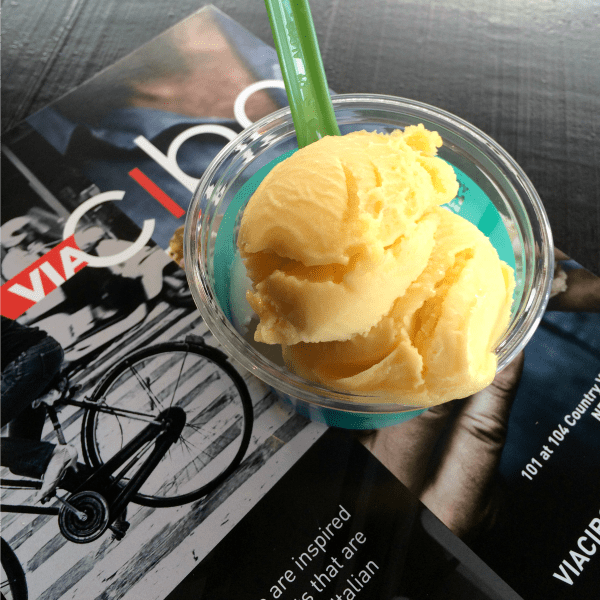 I had to try the mango with a little scoop of coconut on the bottom, bringing the right amount of sunshine of the tropics into my day!!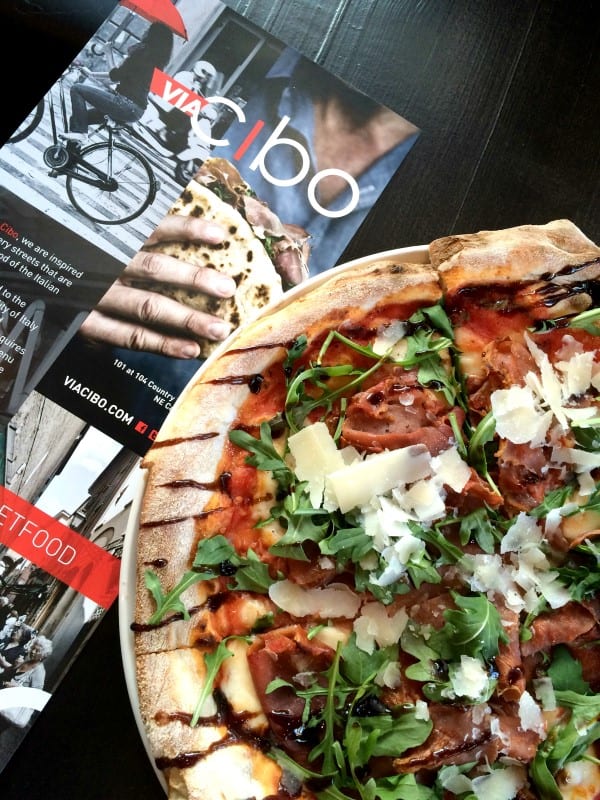 Come and try your favorite dish off the menu at Via Cibo. You can also follow along with them on Twitter, Facebook, Pinterest and Instagram.