The Vin Room West – It was my birthday last month, not a special one. You know one that you really just don't want to count, shuffle that one under the carpet. So there was no real pomp and ceremony, no big parties, or extravagant gifts. That was totally cool with me. What I really wanted was to go out for a late lunch with my family and just hang out.
One thing I insisted on though was really good food of course! Well, The Vin Room West came to mind right away. I have been there many times for lunch and only once before for dinner. They switch over their dinner menu at 3:00 pm so that worked perfectly for me. They have a tapas menu with the most delicious of offerings. I had done a review way back, when I had dined with a group of my wonderful girlfriends for lunch. I hadn't reviewed their dinner menu so I thought I would show you what they are cooking up for dinner too!! Here we go into the world of tapas!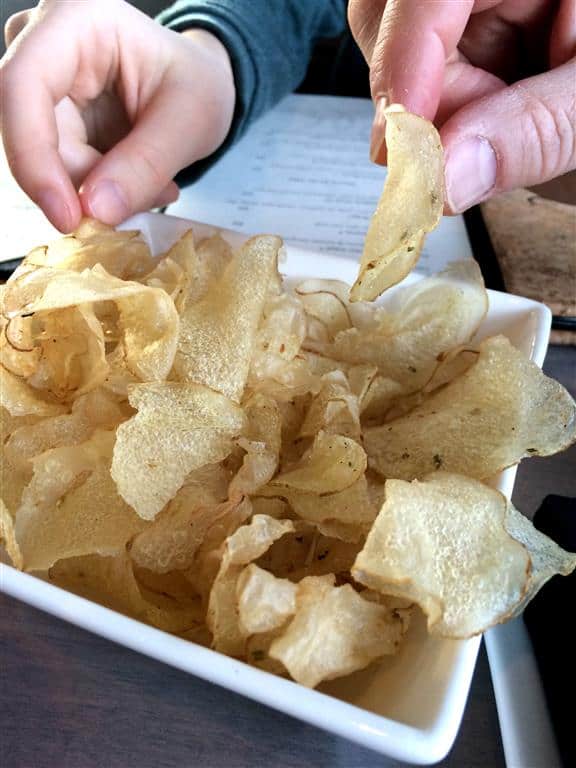 First off we started with their Housemade Kennebec Potato Chips, seasoned with rosemary and sea salt. Amber was in awe that we could order homemade potato chips. They were light as air and disappeared quickly!!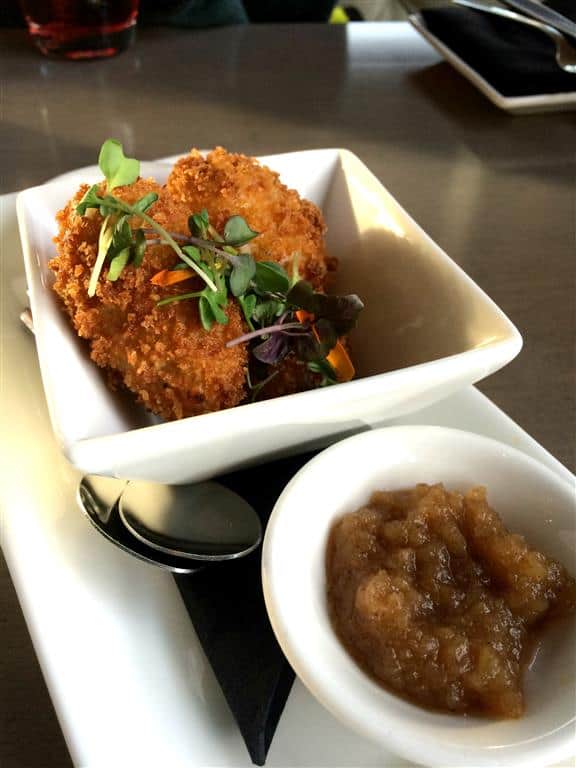 Applewood Smoked Cheddar and Pancetta Croquettes served with a Sage Apple Butter and Chili Jam was up next. There were three croquettes, which was perfect for us. Crunchy and wonderful on the outside and then full of cheddar pancetta creaminess on the inside. The condiments worked perfectly with this. These first two small plates are very reasonably priced too.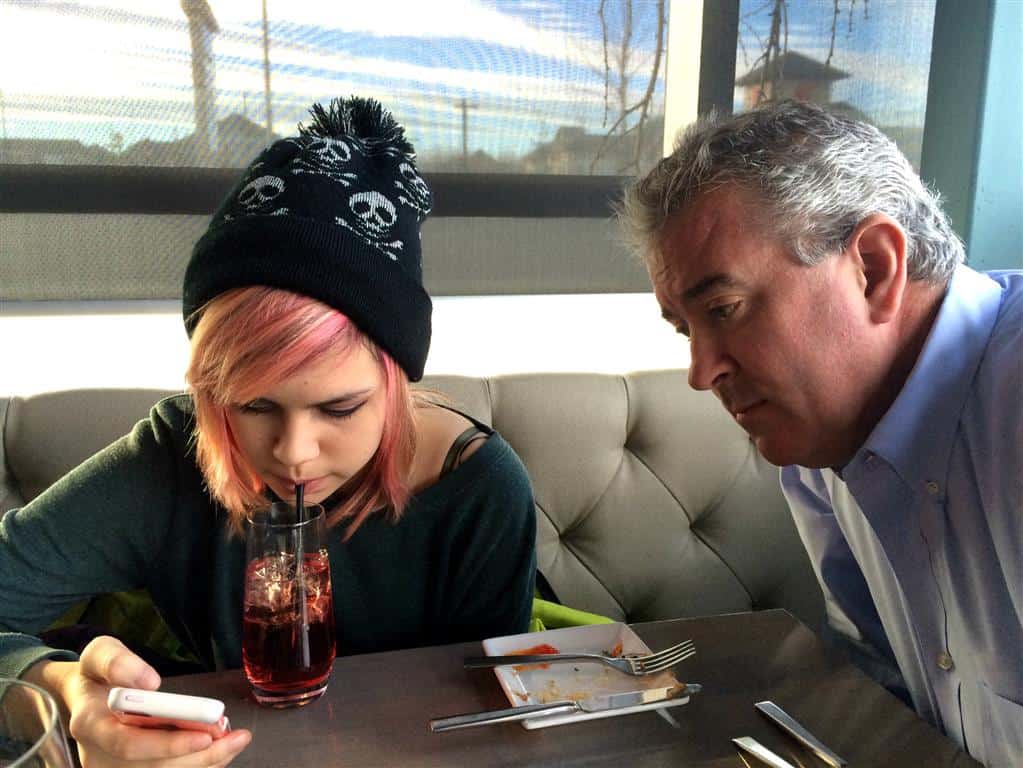 I really wanted a casual meal with my family, so choosing a late afternoon lunch meant that the restaurant would be fairly quiet. I let Amber pull out her phone and we all played some Trivia Crack together when there was a lull in the food. I think there was only one other person in the restuarant and he was on his laptop.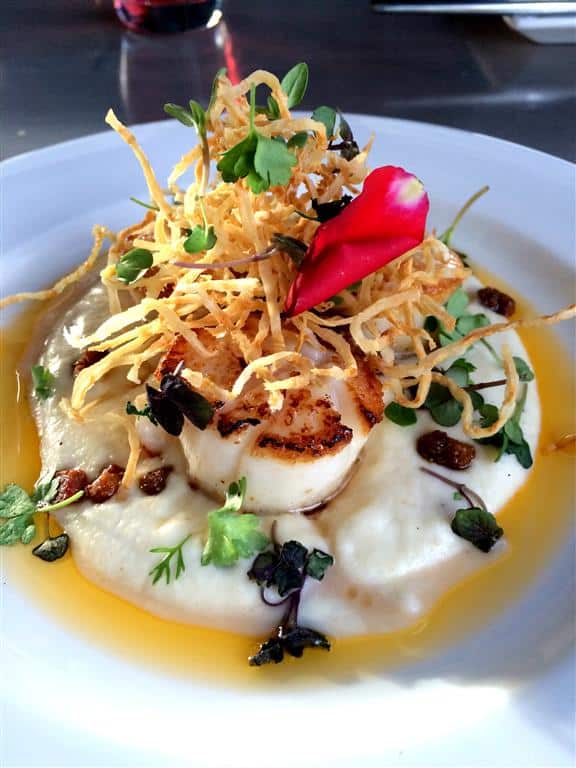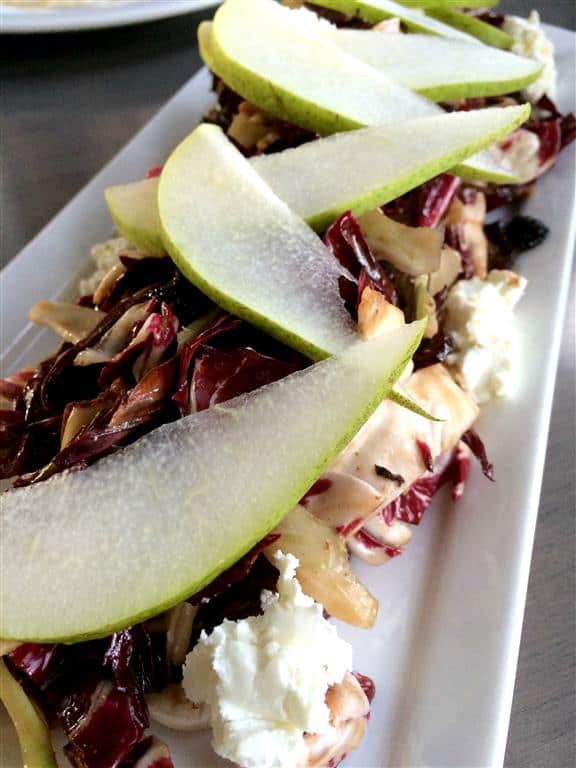 This one was solely my choice. I have to have a veggie and I love that they had this on the menu,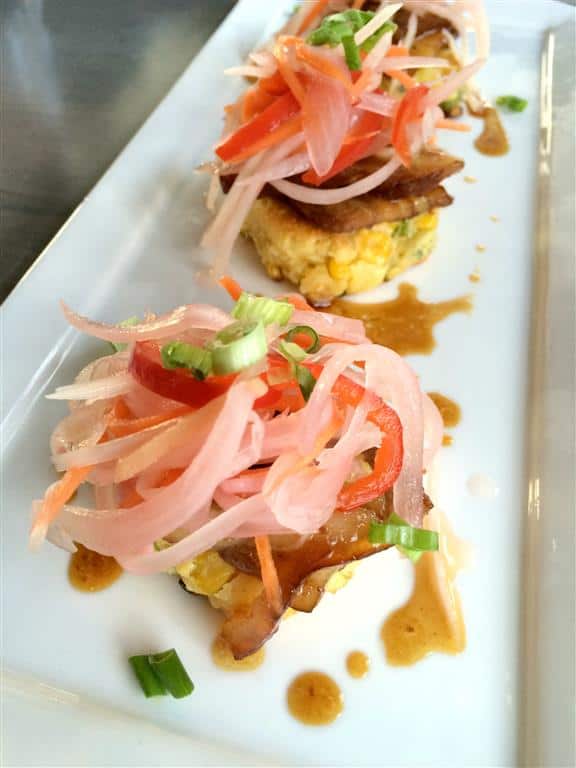 The Soy-Maple Braised Pork Belly was recommended by our waitress along with the scallops. Pork belly seems to be in vogue at the moment and I am very good with that! These amazing little open faced delights were served up with Green Onion and Corn Cakes with a Green Papaya Slaw.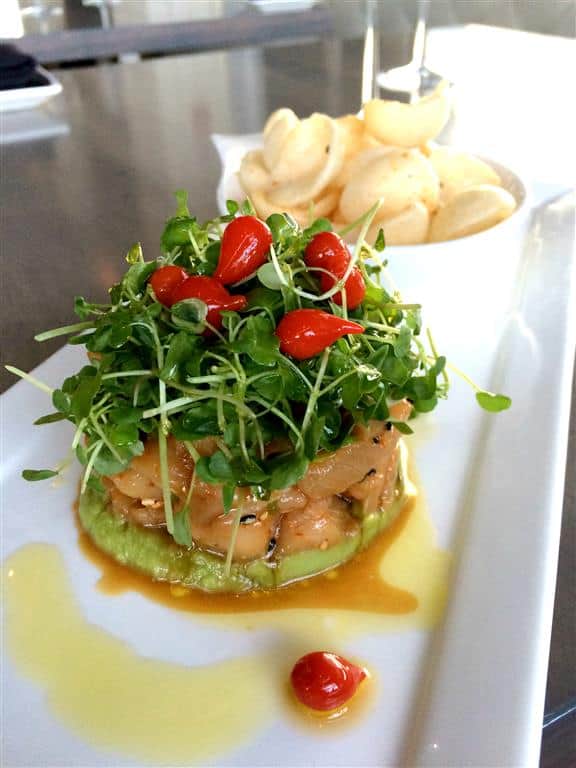 My gosh, even if I wasn't a food blogger, this dish would of had to been shared with a picture. I had never seen tear drop peppers before. They aren't hot but sweet and paired so nicely with this gorgeous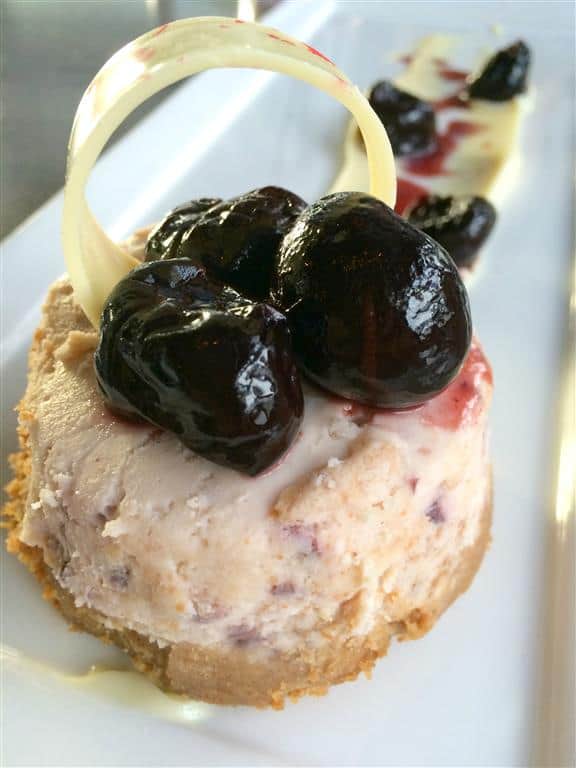 I was slightly coerced by the waitress, who gave wonderful service, into trying this for my birthday. I was stuffed as you could imagine from the line up of food we just indulged in. I did have to take most of it home but was so happy to indulge in it again later that evening. This stunning Morello Cherry and St. Andre Cheesecake is rich and satisfying. It is served on a Graham Crumb Crust and accompanied with White Chocolate Ganache. Simply divine!
Come and check out their full menu HERE. They have two locations, one in Mission and one in the West of Calgary, Alberta.