Visiting an Egg Farm in Alberta
I was thrilled to be Visiting an Egg Farm in Alberta, myself and my daughter were kindly invited by Egg Farmers of Alberta to a local Hutterite Farm. I was so happy to be going and to learn more about how we get our farm fresh eggs here in Canada. There are different ways for hens to be raised and housed, today I will take you to a conventional housing but there are also enrichable housing, furnished/enriched housing, free run and free range. With all of these methods the priority is on healthy birds with focus on animal care providing egg laying hens with access to nutritious feed, fresh water and fresh air.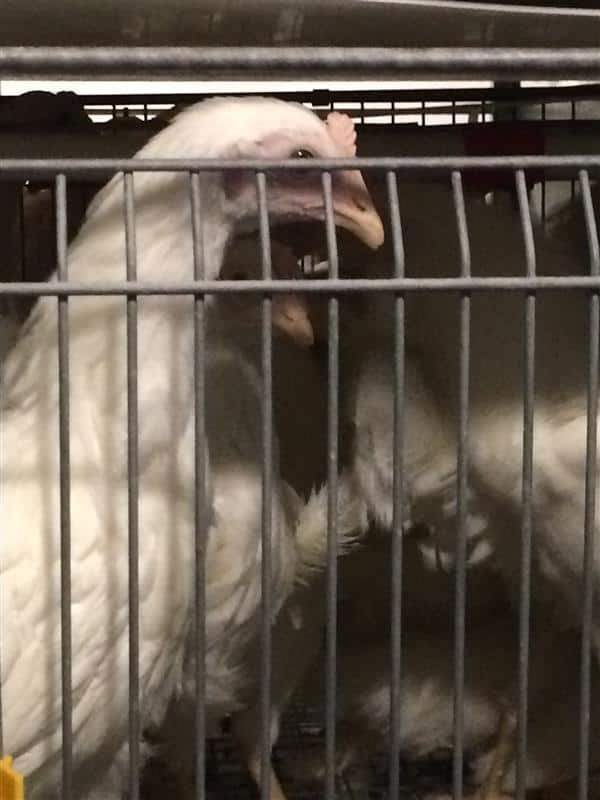 Come and take this fascinating journey with me into an egg farm. I just loved learning where our farm fresh eggs come from. There are over 160 farms in Alberta producing 49 million dozen eggs annuallly for the 4 million consumers in our province.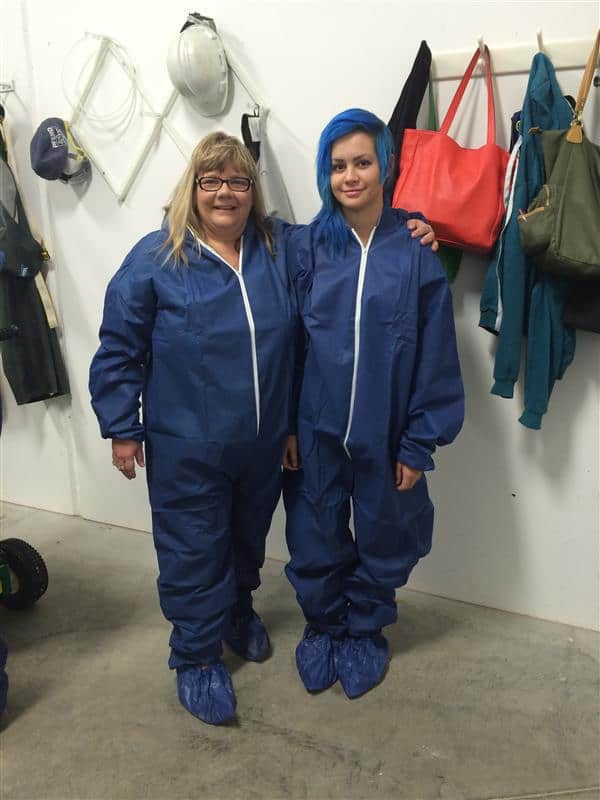 There are many procedures that have to be met before entering the area where the chickens are. Even before we were let off the bus we had to don these lovely blue booties. Then inside the building we were given the blue suits to wear. Well, they match Amber's hair!!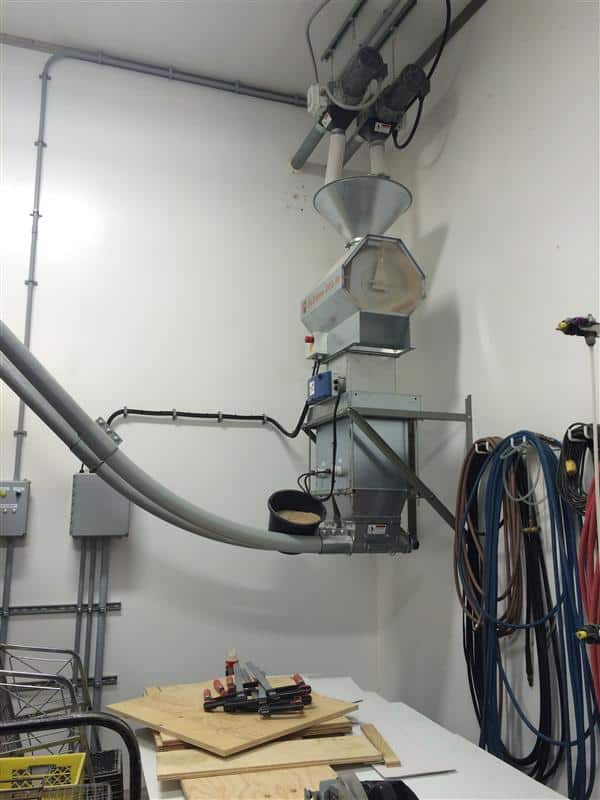 Here is the feed that is pumped into the barn, everything is fully automated. Their feed doesn't contain any hormones but there are grains, proteins, vitamins and minerals along with animal by-products as chickens require high-quality protein and are natural meat eaters.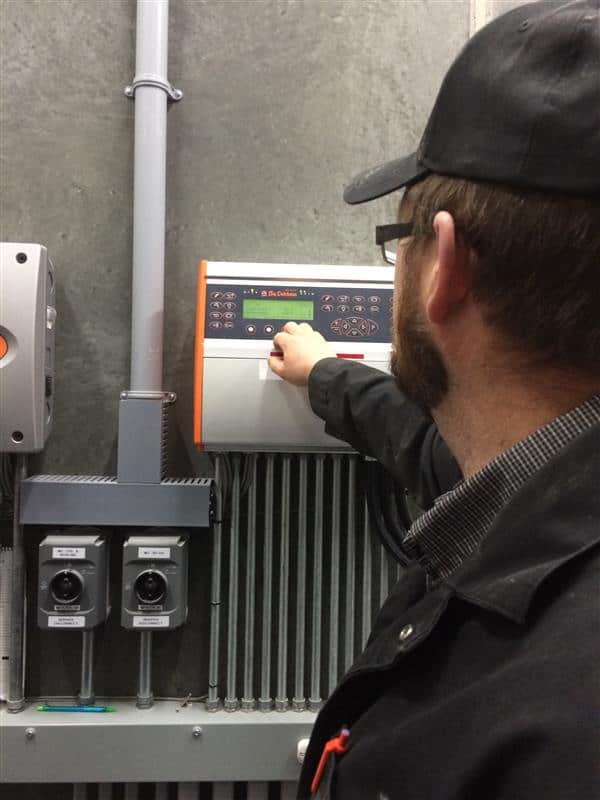 The barns are monitored carefully for the perfect heat and humidity. The little chicks need higher temperatures than the pullets and the laying hens.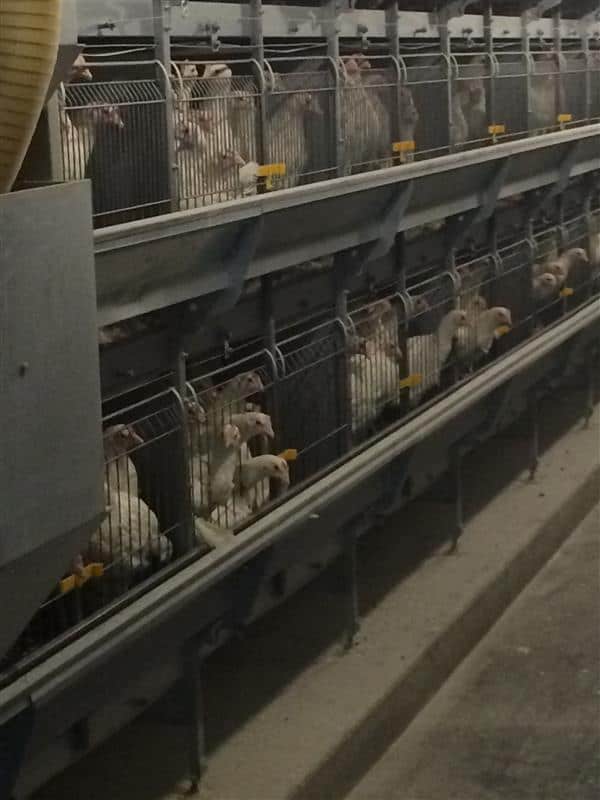 Before entering the actual barns a second pair of boots were applied. We were first granted access into the pullet barn. These are young hens just a few months old, they have not started to lay eggs yet.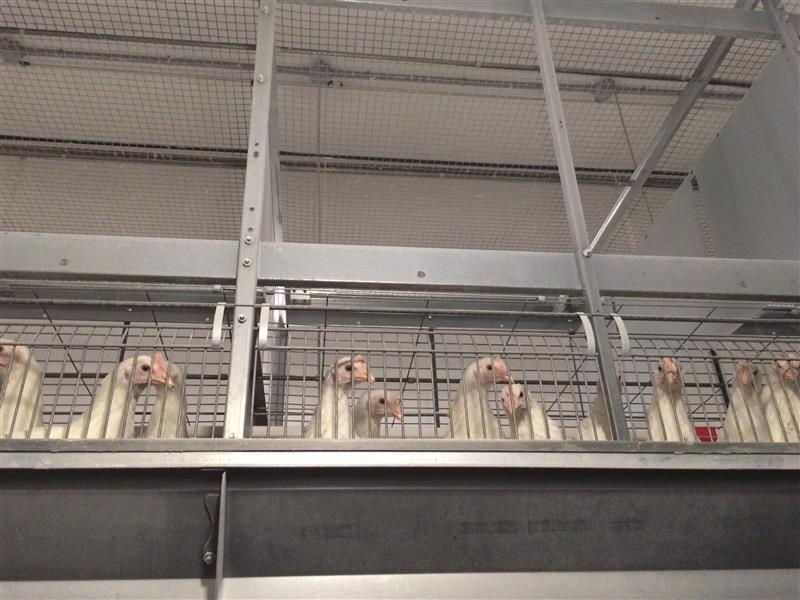 These ones had the penthouse view. They were quite timid but came around after we had been there for awhile. They are only use to Walter being there and taking care of them.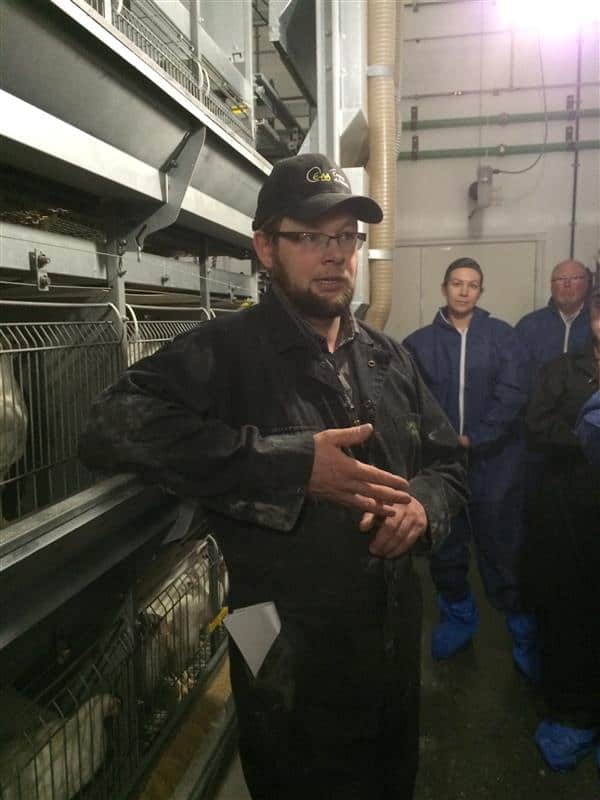 This is Walter Decker and he is one of your Alberta Egg Farmers bringing you healthy eggs from healthy farms with healthy birds.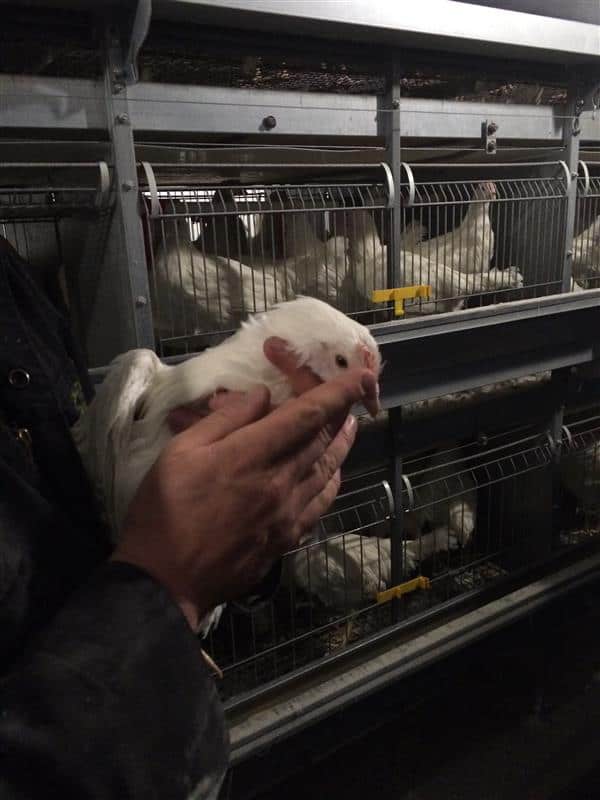 He cares about his birds very much and even sings to them. Keeping everyone healthy is key for a successful farm. Alberta's egg farmers place a high premium on safeguarding the supply of fresh eggs. They are dedicated to achieving Canada's world-class standards.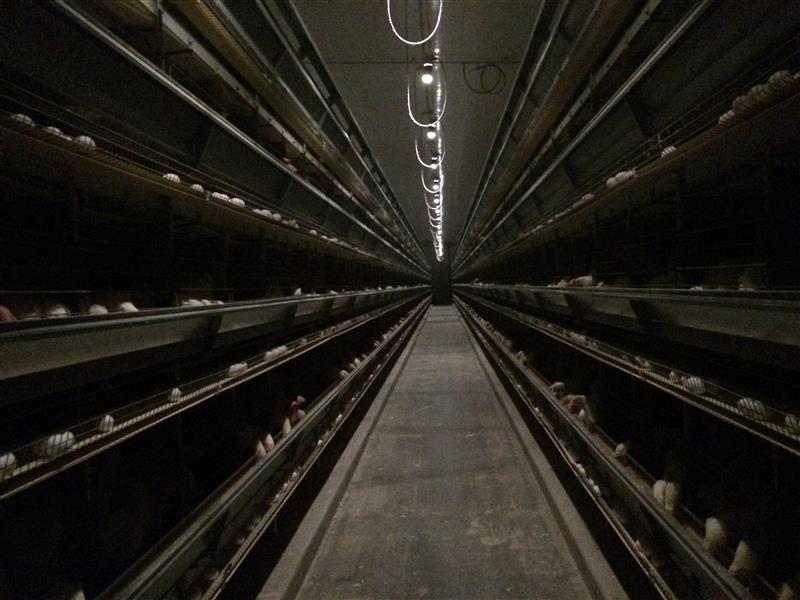 We then went into the barn with the laying hens. It is darker in here to keep them quieter. They have little nests in the back where they go to lay their eggs.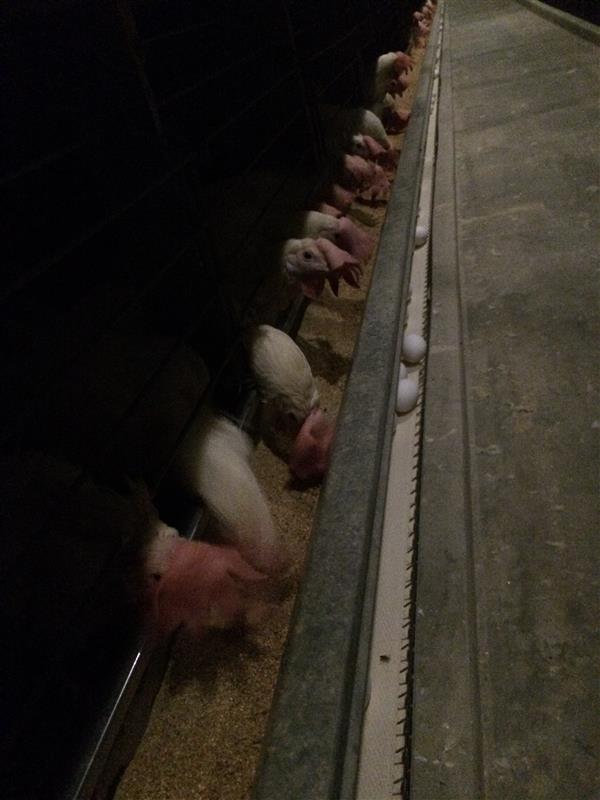 The adult hens have these crazy looking combs that flop around on their heads. Not sure how they even see.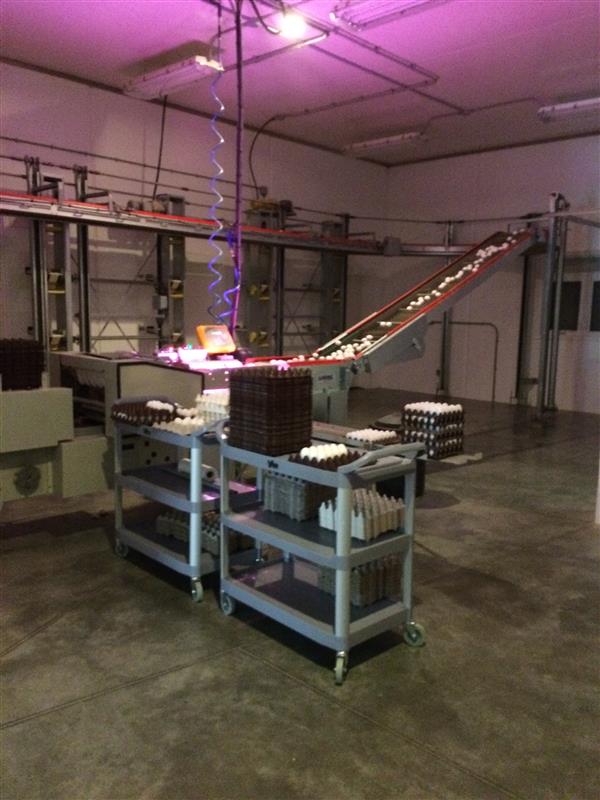 The eggs come out on a conveyer belt and are briefly checked over and then packaged. They go off for further inspection and stored packaging at another location.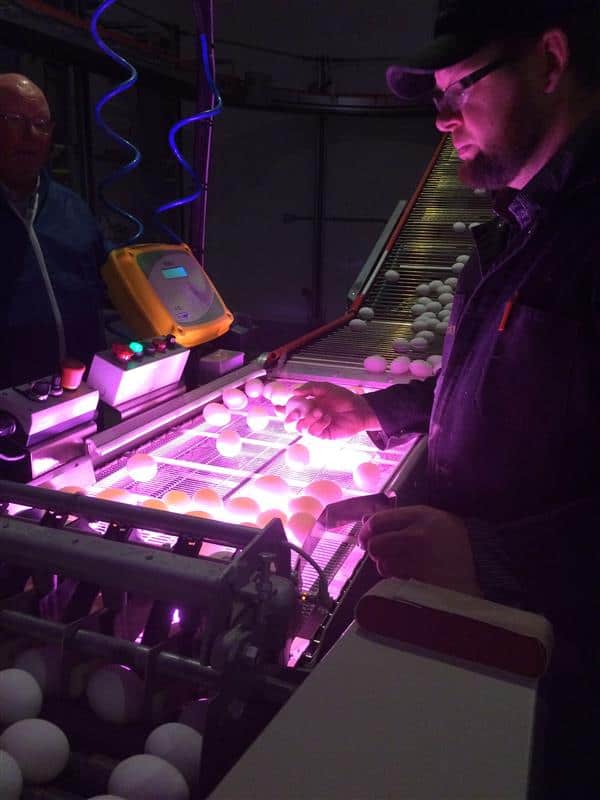 Being an egg farm is a lot more technical than you think. Many machines to run and lots to monitor. Here Walter is checking over the eggs.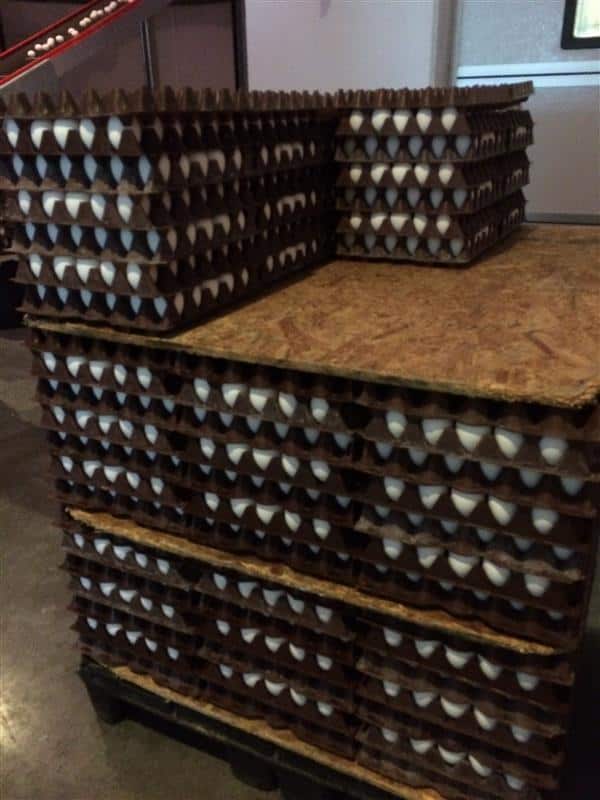 Look at all those gorgeous eggs. Eggs are a very healthy source of protein and also contain Iron, Vit. A, D, E and B12 plus choline. They only have 70 calories per egg.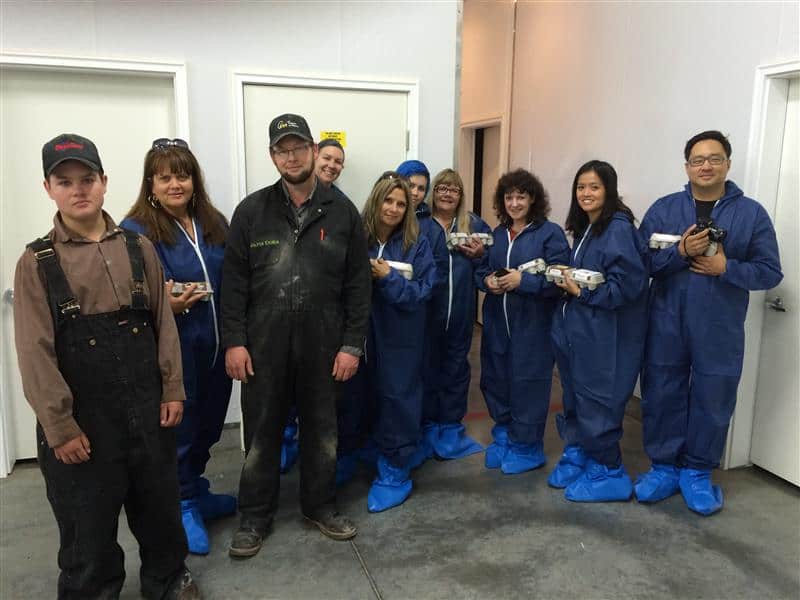 I was very happy to be taking home fresh eggs. We then enjoyed a delicious lunch and learned more about the farm. To learn more about the many benefits of eggs come to Egg Farmers of Alberta. I thoroughly enjoyed my day and felt very blessed for this experience for my daughter and myself.