I have just joined Real Housemoms and I couldn't be more thrilled. Today is my second post and I am bringing to you Warm Bacon Corn Smashed Potato Salad. Once a month I will be posting on their site as a contributor. Don't worry I will do a teaser here to remind you all when that is.
Real Housemoms is a fabulous site. With not only recipes but lots more, like DIY crafts, projects, roundups, cleaning and organizing tips and lifestyle which includes beauty and fitness. There is something for everyone. You can follow along on Facebook (they have over a million followers, this is the big time), Pinterest and Twitter.
Todays recipe was an inspiration from a resturant side dish that I enjoyed at Earls Restaurant. I made my own little twists and turns and bring you this salad in all it's glory. It is perfect for anytime of the year and would go great with eveything from turkey to beef. Come on over to Real Housemoms to find out more about this dish and get the recipe.
Warm Bacon Corn Smashed Potato Salad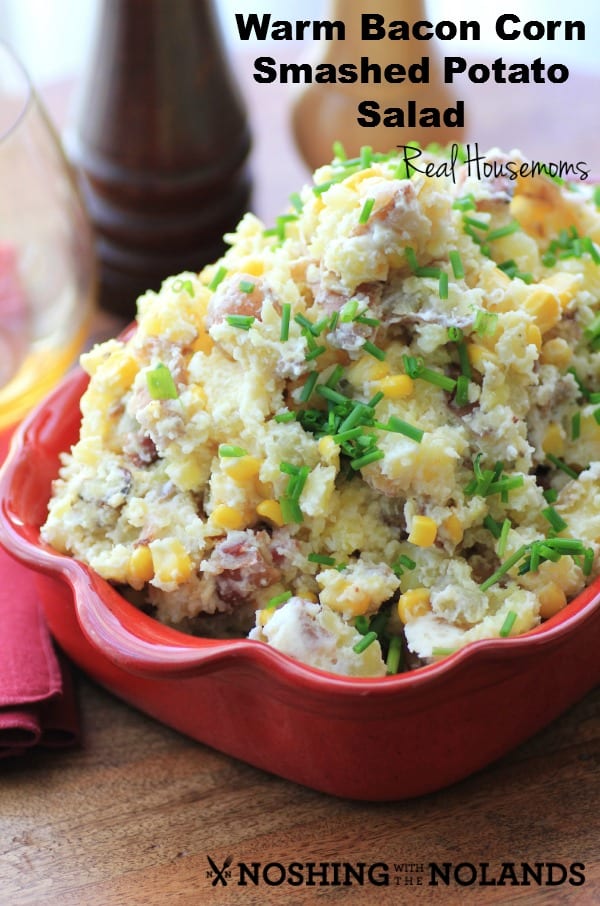 You must come over to their site and see this RECIPE. While you are there have a browse around, you will be in awe of the amazing content. I just love this site!! ENJOY!!