Watercress Radish Walnut Salad with Crispy Herbed Goat Cheese Rounds
I have an amazing salad for you today!! One that showcases lovely watercress!! Have you tried watercress before? Watercress has a mild peppery flavor when it is young, just perfect in this Watercress Radish Walnut Salad with Crispy Herbed Goat Cheese Rounds. This salad makes me excited for spring and summer dishes. The radishes are also mild in the spring!
Disclosure: I was compensated for this post. All opinions and experiences are my own.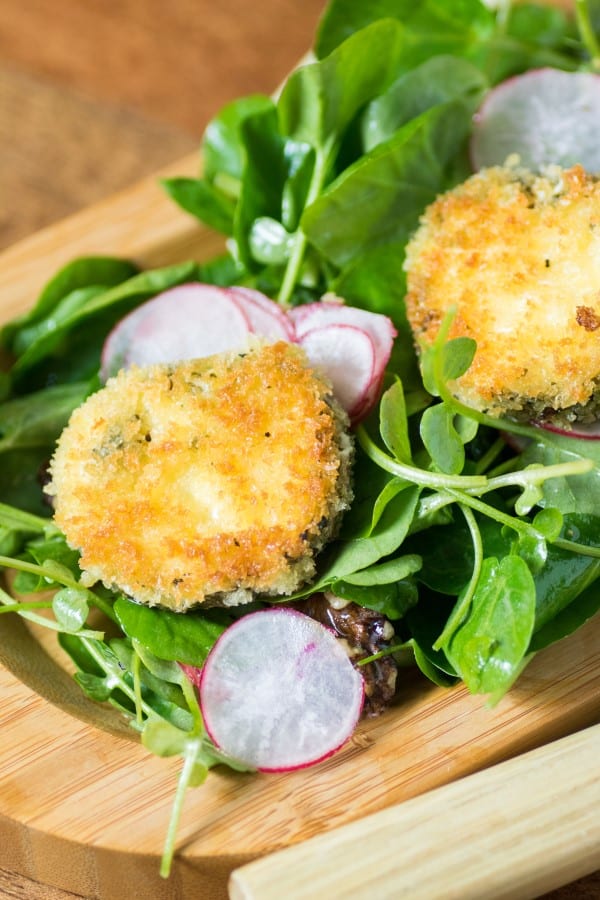 I developed this salad with a few things in mind. First of course to show you healthy and wonderful watercress from B&W Quality Growers. They have a passion for growing distinctive, flavorful, good-for-you baby leaves. The baby leaves have been aquatically-grown and serve up a delicate crunch.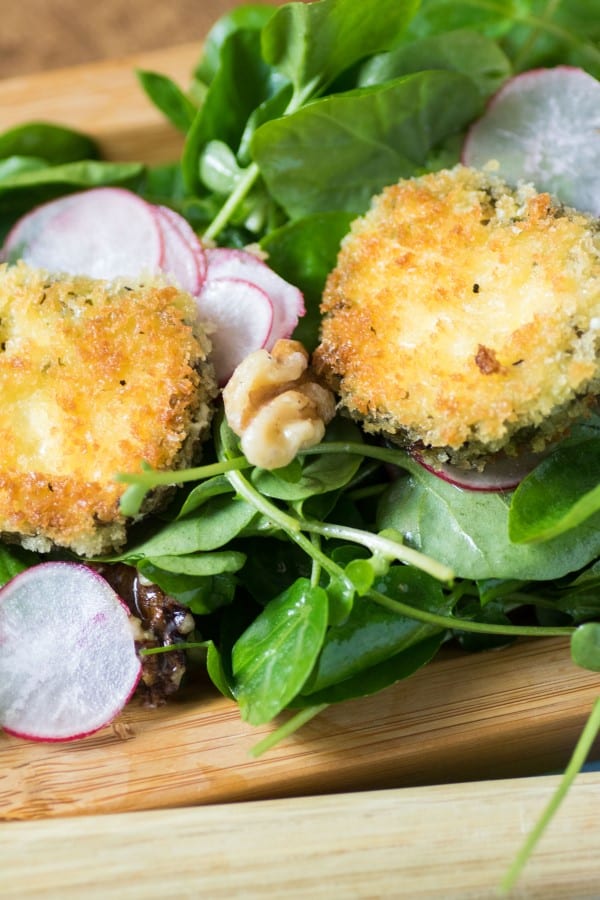 The watercress goes gorgeously with the walnuts and radishes and then gets a creamy addition from the crispy herbed goat cheese rounds. You don't have to mess with adding the herbs on the goat cheese yourself. You can buy goat cheese with the added herbs already. Place your goat cheese in the freezer first for easier slicing and then fry the rounds up quickly. This makes them crisp and warm, a heavenly addition.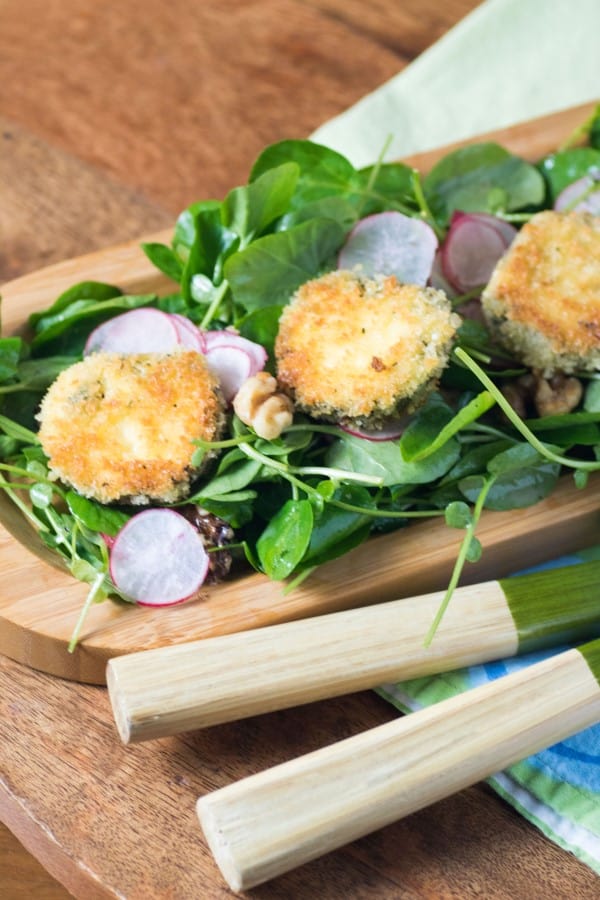 For this delicious dish come on over to B&W and see this RECIPE and many more!
Watercress White Pizza Recipe
Now, look at this stunning Watercress White Pizza Recipe. I love fresh baby greens on pizza, brings it to a whole new light. The recipe referenced in the video can be found here: http://www.bwqualitygrowers.com/recipes/watercress-white-pizza/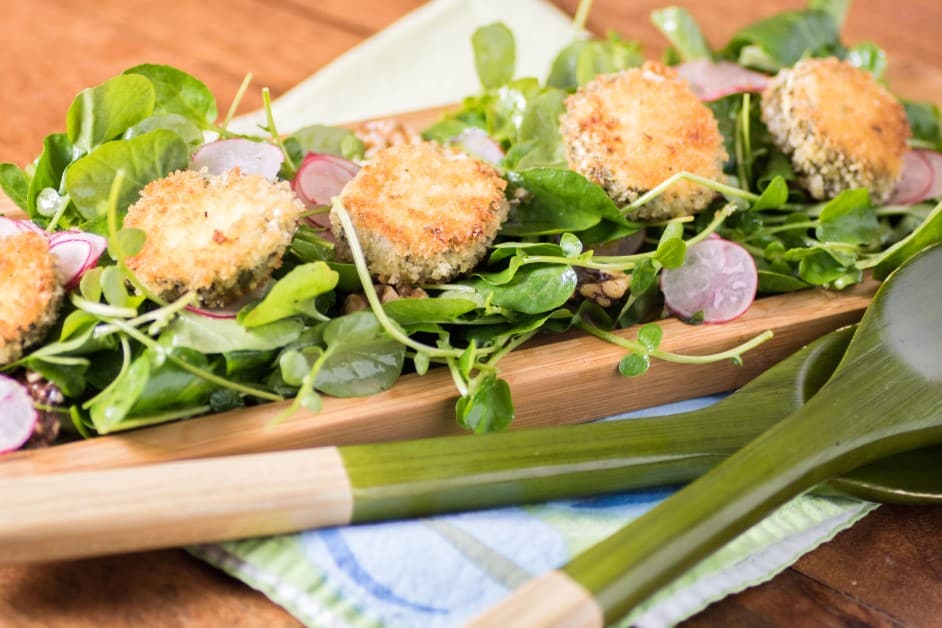 There is lots of goodness in this salad. Watercress is naturally low calorie, fat free, cholesterol free, and very low in sodium. Watercress is a good source of vitamin A and high in both vitamin C and K. Also, there is a growing body of evidence in watercress' cancer fighting ability and antimicrobial properties. It helps reduce inflammation and has cardio-protective effects with its high antioxidant content. All that wrapped up in a pretty green that tastes wonderful!!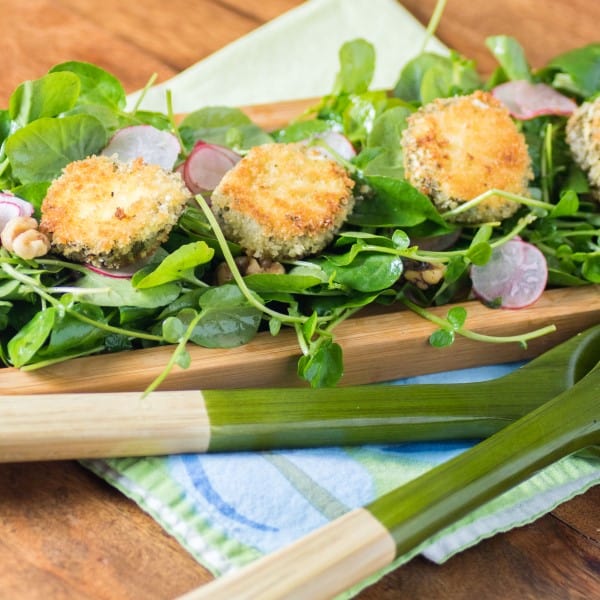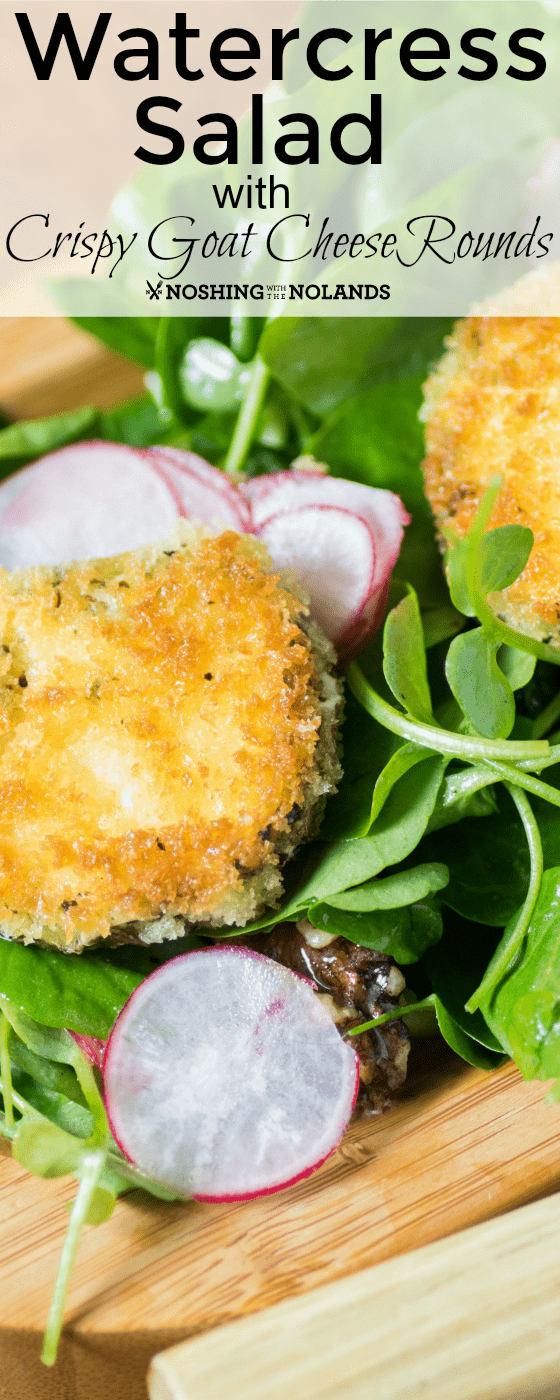 Plus, enter to win a Visa gift card to pay for your next kitchen adventure!