White Hot Chocolate Peppermint Bundt
I am with #BundtBakers today and hosting!! I came up with a cool theme I thought, of Hot Chocolate for this month's bundts. What do you put in your hot chocolate?
Does it get spiked, is it white or milk chocolate, do you make it from scratch, add in shaved chocolate, cinnamon, marshmallows, candy canes? The list can go on and on.
I came to a White Hot Chocolate Peppermint Bundt as my choice for today and it turned out pretty and delicious!!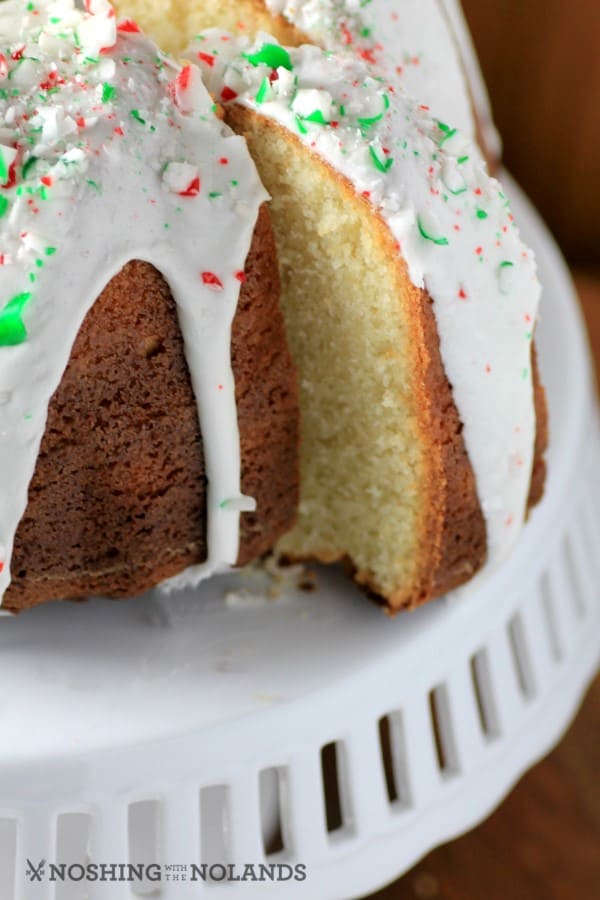 I made this bundt a bit different than I normally do and went more for a pound cake than the usual lighter cake I make. My daughter is on her second piece already for a after school treat, she is loving it.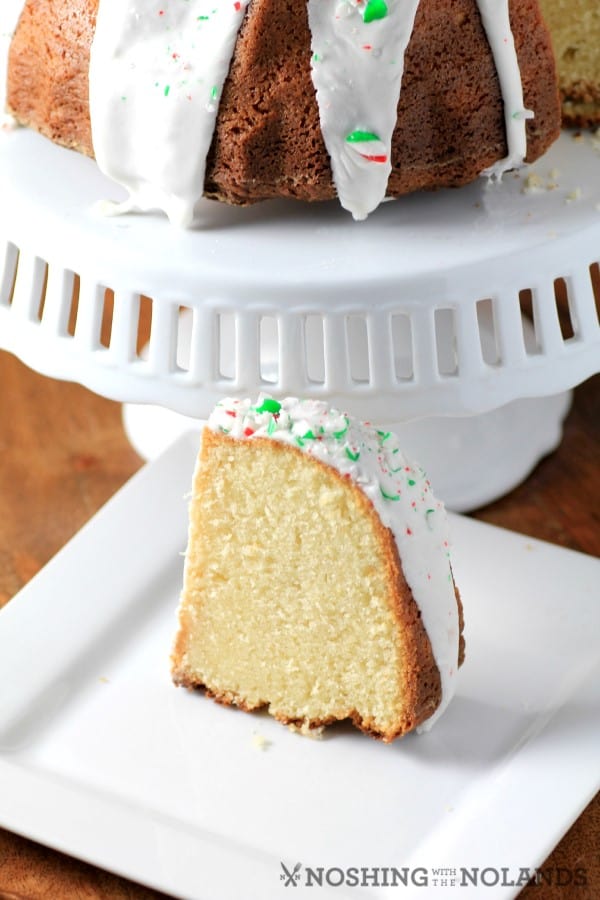 The cake is very dense and buttery and stood up nicely to the addition of white hot chocolate and peppermint. The icing is light and if you really like peppermint you can add some to the icing too.
I left it with just the white-hot chocolate as it is subtle and you get the addition of the peppermint with the candy canes on top!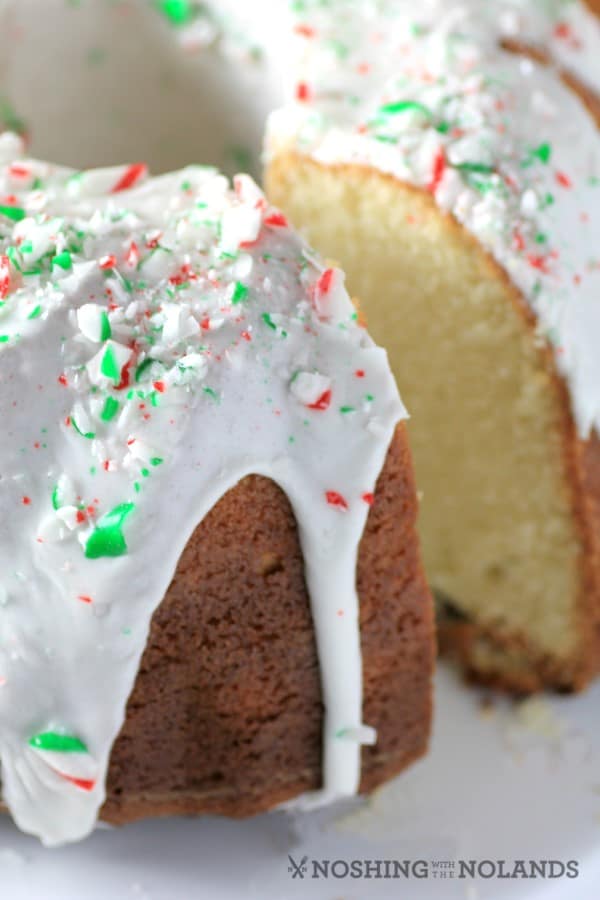 This would make a great celebration bundt for the holidays. Of course, it can be made ahead of time and it is also easily portable. Everyone young and old would love this.
It has a wonderfully buttery finish with hints of peppermint and white hot chocolate, neither being too overpowering.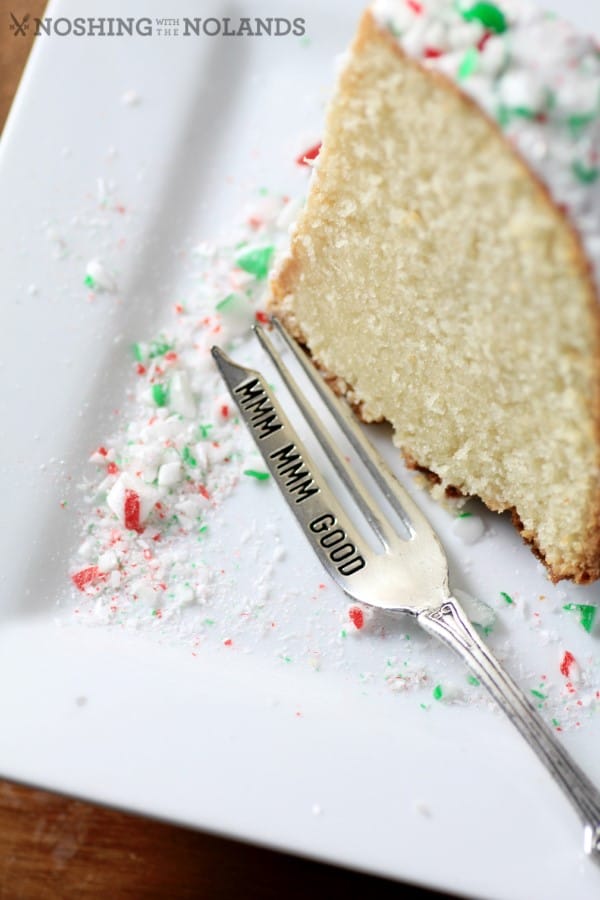 Grab your bundt pan and whip up this pretty bundt, you and whoever you share with will be very happy!!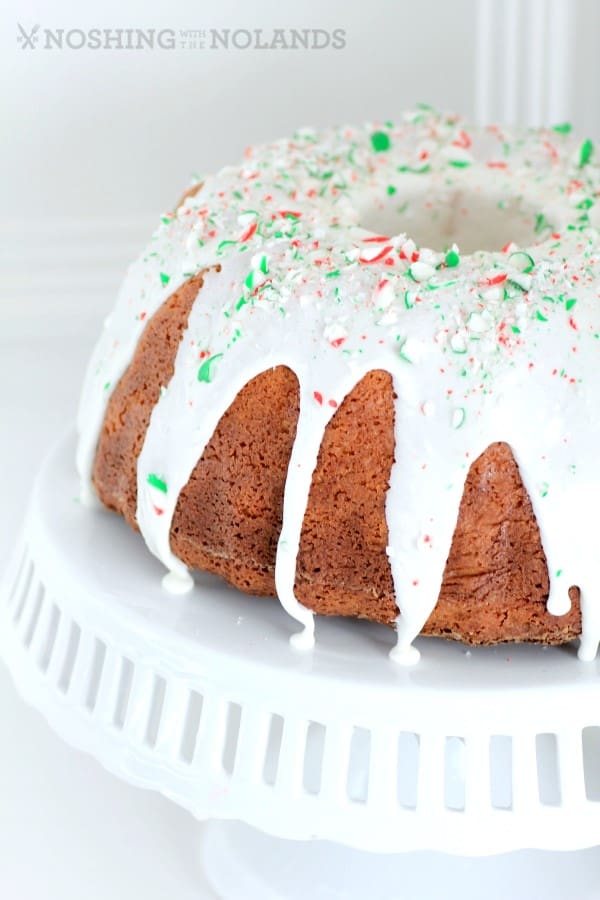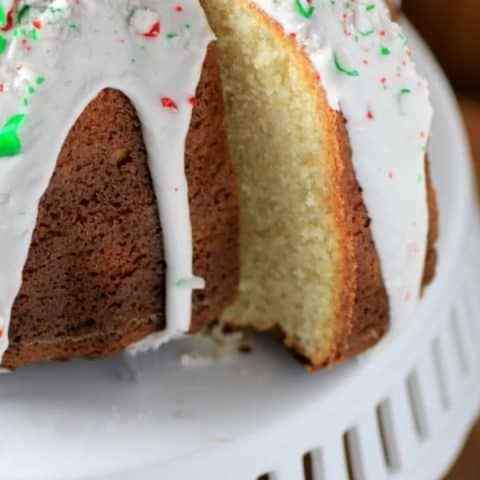 White Hot Chocolate Peppermint Bundt #BundtBakers
Yield: 10-12 servings
Prep Time: 30 minutes
Cook Time: 1 hour
Total Time: 1 hour 30 minutes
A buttery pound cake transformed to a white hot chocolate and peppermint dream in the form of a bundt and just in time for the holidays!
Ingredients
1/2 cup butter softened, more for pan
2 cups sugar
5 large eggs
3 cups flour, more for pan
1 tsp. baking powder
1/2 tsp. salt
3/4 cup half and half cream
1 tsp. vanilla extract
2 tsp. peppermint extract
2-1.2 oz. (35 gm.) pkgs. white hot chocolate mix
Icing
2 cups powdered sugar
1-1.2 oz (35 gm.) pkg. white hot chocolate mix
1 tsp. meringue powder
3-4 Tbsp. half and half cream
1 tsp. peppermint extract (optional)
6 candy canes, crushed
Instructions
Preheat oven to 325F. Prepare a bundt pan by brushing with butter and flouring, set aside. In the bowl of a standup mixer cream the butter, add the sugar and continue to beat until fluffy. Add the eggs, one at a time and mix well after each addition. Add the vanilla and peppermint extracts.
In a seperate large bowl whisk together the flour, baking powder, and salt. Add in the hot chocolate and mix well. Add to the butter mixture and alternate with the cream. Starting and ending with the flour. Pour into prepared pan. Bake for 1 hour or until cake tester comes out clean. Cool in pan for 10 min. and then remove to a cooling rack to completely cool.
For the icing, mix together the powdered sugar with the hot chocolate mix and the meringue powder. Add in 3 Tbsp. cream and the peppermint extract if using. Beat with an electric blender adding in more cream to desired consistency. Whip the icing until slightly fluffy. Pour over the cooled cake and sprinkle the top with candy canes. Save extra crushed candy cane for the plate.
Recipe adapted from
MyRecipes.com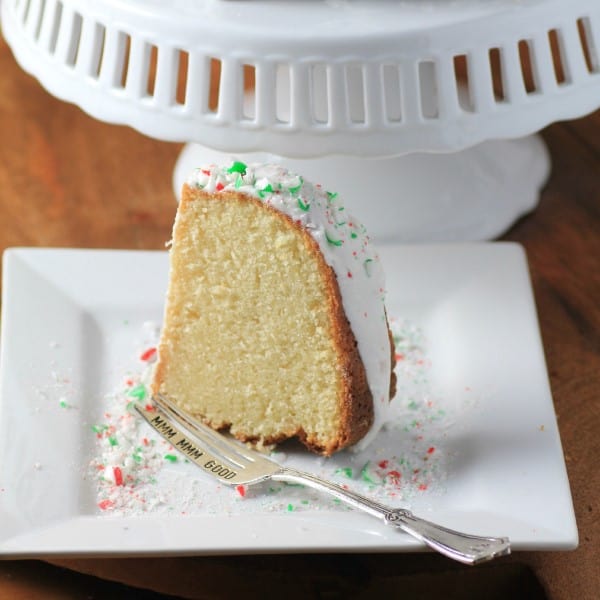 More Recipes
Here are all the wonderful bakers that have decided to join me this month in celebrating hot chocolate!!
#BundtBakers is a group of Bundt-loving Bakers who get together once a month to bake Bundts with a common ingredient or theme. You can see all of our lovely Bundts by following our Pinterest Board.
We take turns hosting each month and choosing the theme or ingredient.
Updated links for all of our past events and more information about BundtBakers can be found on our homepage.