I have a friend in town, the very first blogger from afar!! I have only met local bloggers never someone as far away as Texas!! Michele from Flavor Mosaic came up to Calgary for business and we connected with a very special lunch. Sarah the great PR gal I work with from WURST Uberkitchen hooked us up for a fabulous lunch. Here is what we were very luck enough to enjoy!!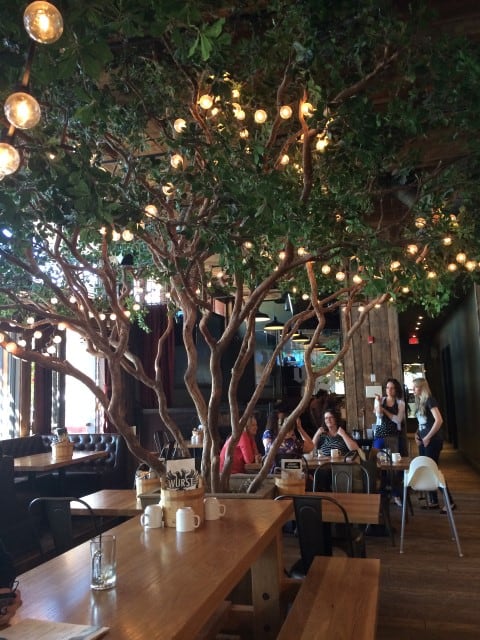 WURST has a great feel, upon entering the upstairs space it exudes freshness and vitality with this big tree in the middle. We were seated just under the tree, lovely!! The upstairs is not your old style German restaurant at all.
The downstairs in WURST is like a traditional beer hall. I previously went to the Fruh Kolsch event there, complete with an Oompah Band!!
The staff were pleasant, friendly and attentive. The lovely Andrea Wales, manager, came out to talk with us and shared some of her knowledge of what dining in Calgary is like for Michele.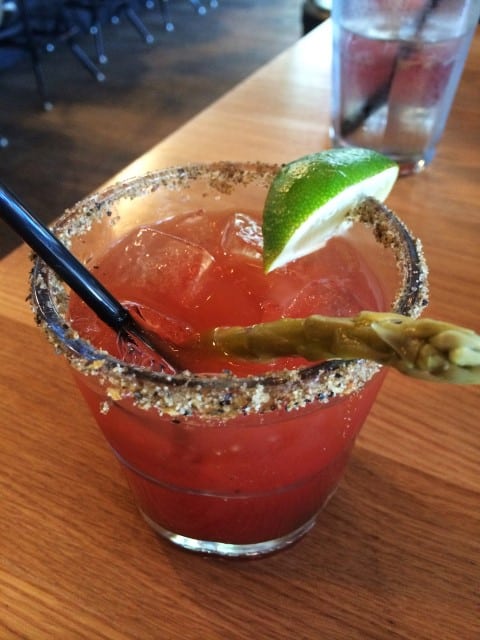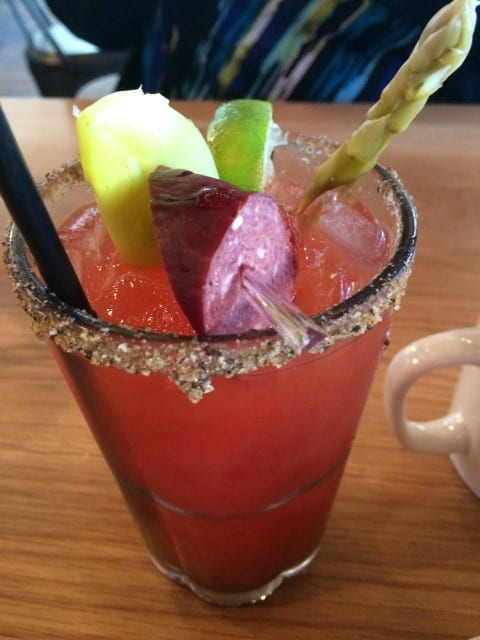 Michele had never had a Caesar cocktail. They are very common in these parts and loved by many!!! They served us their brunch sized Caesar and then a larger one with all the fixins, mmmmmmm my favorite!! I love a good Caesar and both of these were great!! The larger one had a bison sausage which was scrumptious!!
Then onto lunch and I thought we could split some Duck Frites!!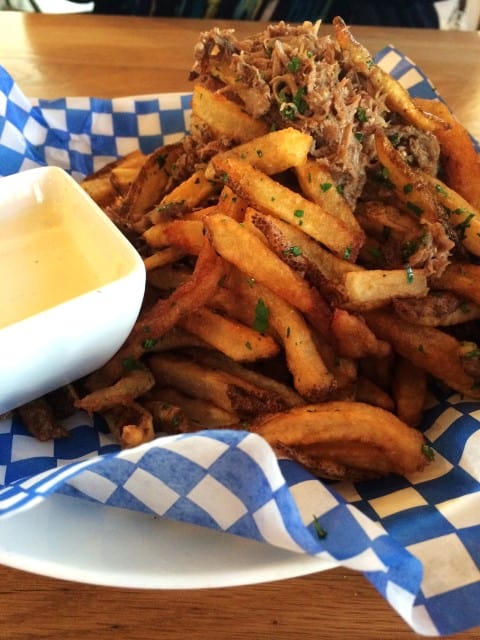 Their prices are reasonable and their portions are large!! The fries were excellent with the duck and the aioli has a little citrus orange flair that I really loved!!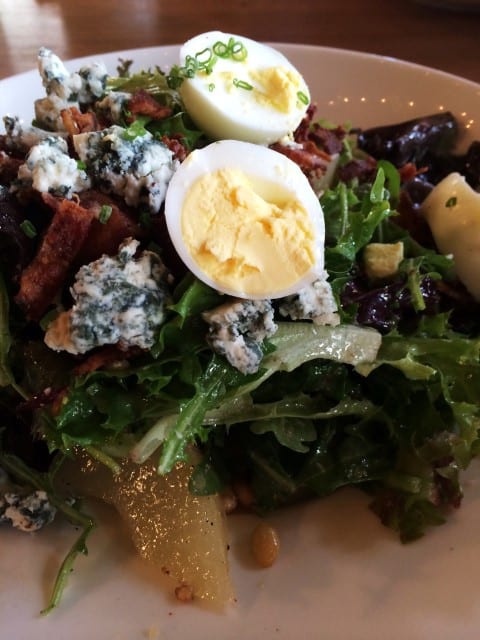 I had the WURST salad, loaded with all of my favorites together, pear, bacon, pine nuts, eggs and blue cheese. I love that you can have traditional German fare at WURST but they offer so much more. Come and see their MENU to see all that they have to wet your appetite!!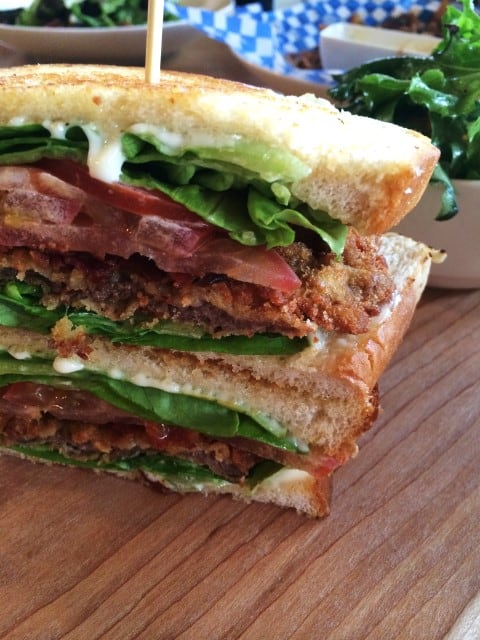 Michele had their Schnitzel B.L.T. and it looked stupendous and loaded!! Schnitzel in a sandwich like this, who knew? Fabulous idea!! The sandwich had veal schnitzel, truffle mayo, tomato,
dbl smoked bacon on sourdough bread. YUM!!!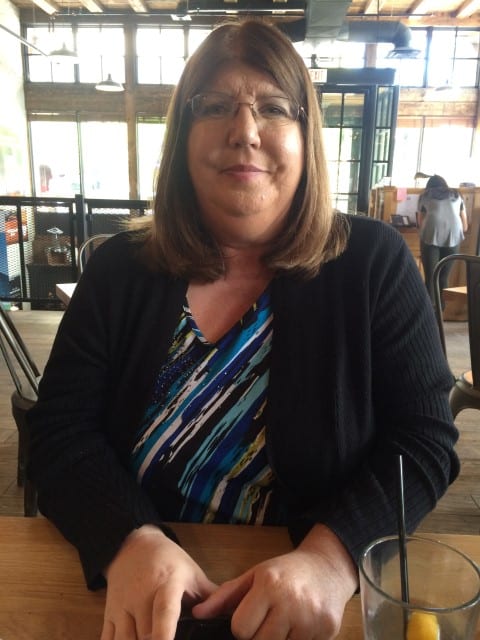 My dining partner Michele Feuerborn from Flavor Mosaic. You have to check out her site and all of her wonderful recipes and photos. They are simply stunning.