Mouth Watering Mondays – Summer Chicken Corn Chowder
Today is bright and sunny and warm and you may not be thinking of soup but soon the corn will be at its' peak along with other perfectly grown summer veggies. This soup plays into a rainy summer day just perfectly. Mouth Watering Mondays – Summer Chicken Corn Chowder will be a favorite summer soup that your whole family will love. Head to your local farmers market and get some great produce. An already roasted chicken works wonderfully for the chowder too.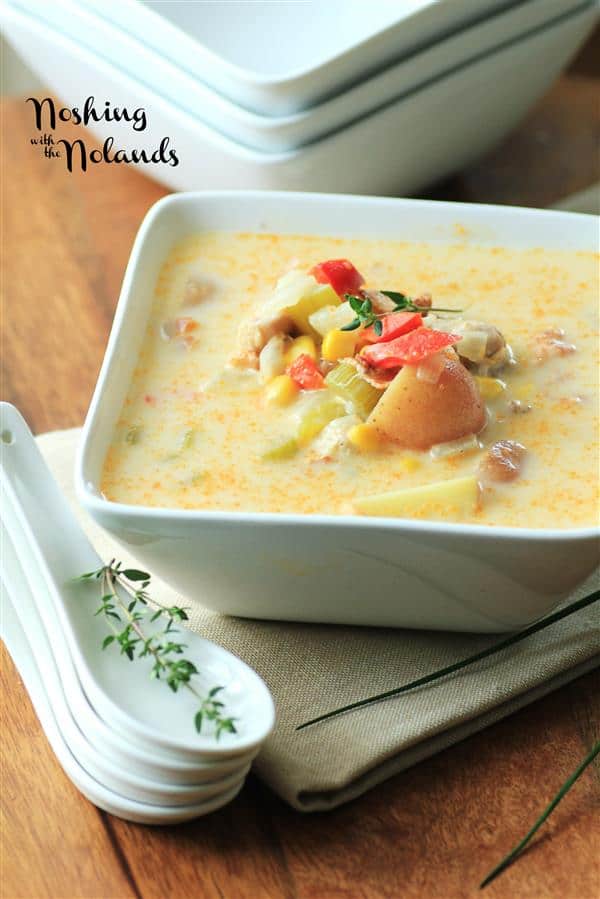 This chowder has sweet corn, delicious little red potatoes, smokey bacon and lots more!!! A perfect soup for the summer months! The chowder has a lighter feel for the summer with less cream and more vegetable broth which I used instead of chicken broth.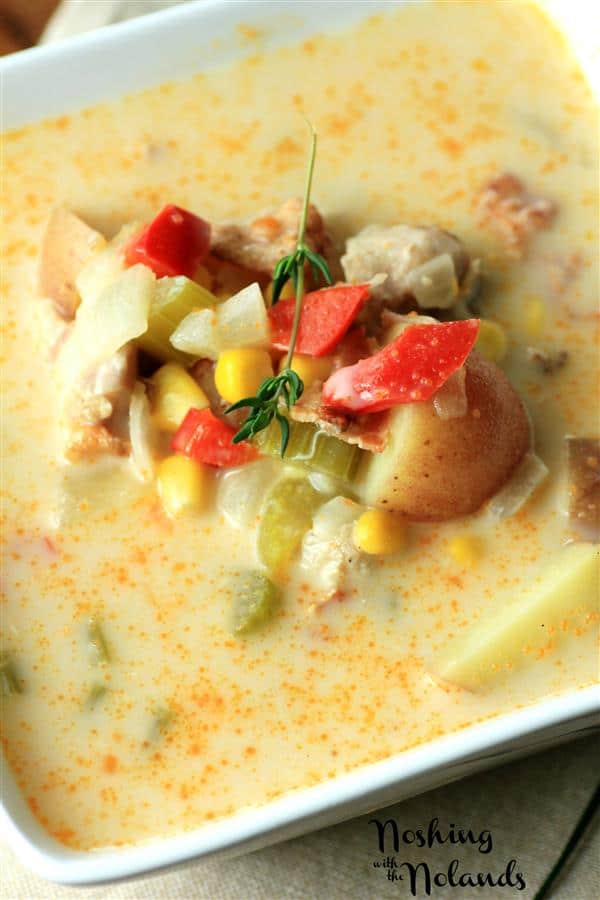 Look at all that goodness in one bowl!! This is a great way to use up left over corn too or grill/boil/steam an extra couple of ears and have them ready for this soup ahead of time. Come over to the original post for the RECIPE! You are going to want to make this one for sure!