We use our stir fry BBQ wok tons in the summer. We do fresh veggies, like peppers, zucchini, onions, summer squash, asparagus with fresh herbs, garlic and olive oil ALL THE TIME!! It is really good but I am tired of it. I wanted to change things up and so a different stir fry was born, BBQ Cauliflower Curry.
So out of wanting to try something new and exploring options I came up with this uniquely different stir fry and it was so very delicious!!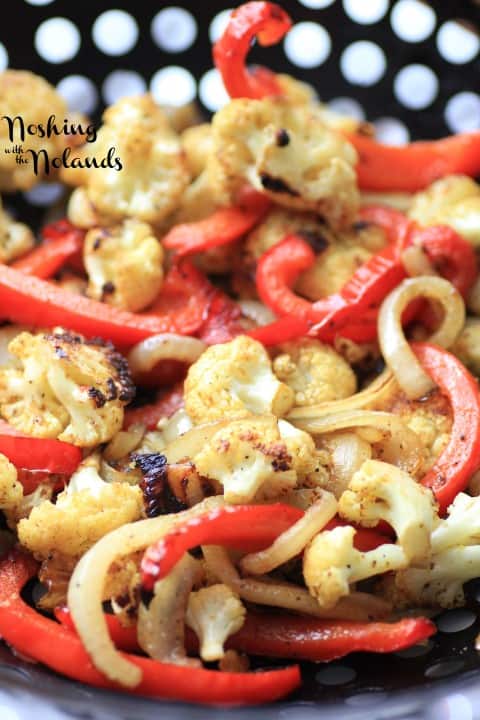 I love when cauliflower is caramelized like in this stir fry, it completely changes and is so much better than steamed. Look at that!! You know you want a bite!!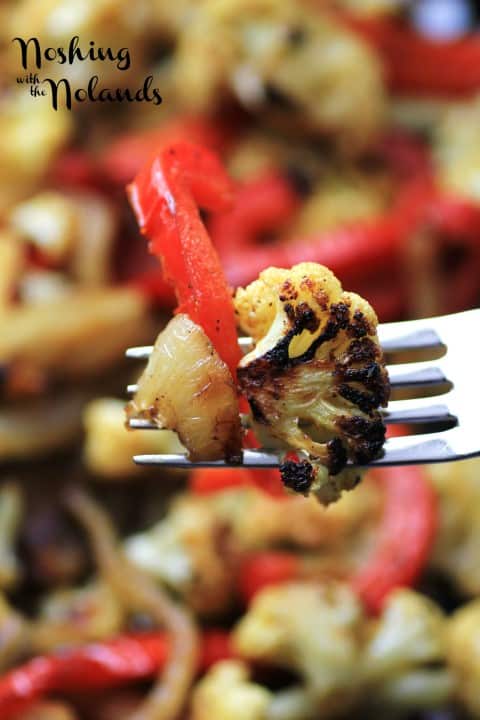 BBQ Cauliflower Curry
Yield: 4
Prep Time: 10 minutes
Cook Time: 20 minutes
Total Time: 30 minutes
Curry comes alive in a stir fry on your BBQ with cauliflower and red peppers!!
Ingredients
1/2 head of cauliflower, broken into florets
1 red pepper, sliced
1 onion, sliced
1 tsp. curry
1 tsp. garlic paste
2 Tbsp. olive oil
Salt and Pepper to taste
Instructions
Mix together the curry, garlic, oil and salt and pepper. Toss with the vegetables. Stir fry on a medium BBQ in a BBQ wok until caramelized and tender for about 15-20 min.
If you don't have one of these woks you need one and I guarantee you will use it all summer long!! Your options are endless in what you can stir fry in it. We love to do shrimp in various ways also. Just make sure your items are cut up a bit bigger or they will slip through the holes. ENJOY!!