I love caramel corn, one of my absolute favorites!! Ken is usually the caramel guy, along with the pie guy, bread guy, BBQ guy. The list goes on with his talents and accomplishments. This day though I thought I would tackle caramel and do a Copycat Cracker Jack. It is not like I haven't done caramel before, and if you have a good thermometer, it is really very easy!!
Cracker Jack has a molasses taste to it. I added molasses but not too much as I find Cracker Jack to be almost a bit bitter. Too close to the state just before burning of caramel. I like mine just slightly lighter in flavor and a bit more buttery. Would I dare to say that it is better than Cracker Jack, umm yes, I believe it is. I couldn't stop eating it. I needed to get it out of the house. Ken obliged and shared it with his co-workers or I would have eaten the entire lot!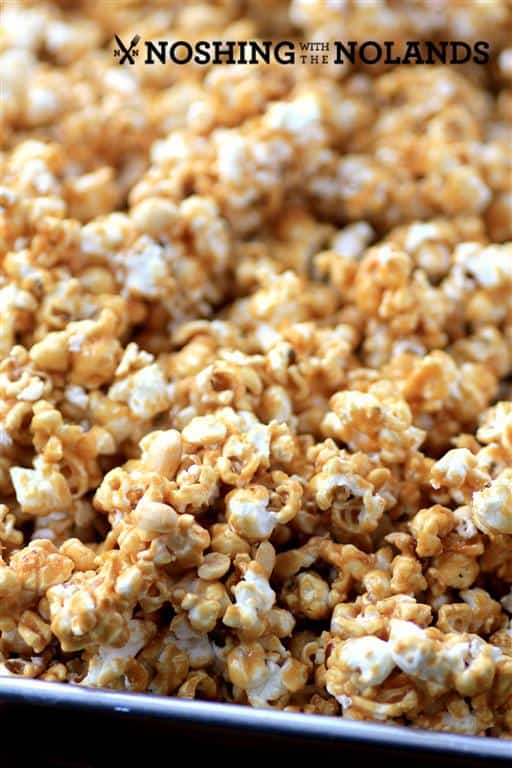 Crunchy, sweet, buttery and just slighlty salty. This is a great treat for anytime of the year. A perfect snack for watching a great movie or game day indulgence. Kids devour it on contact but adults love it equally as well.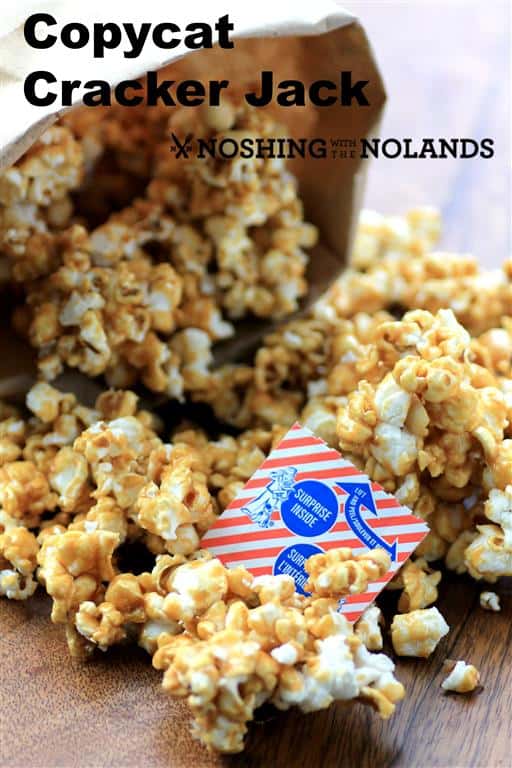 Cracker Jack the brand was registered first back in 1896 and is thought by some historians to be the first ever junk food. It is fun treat, one that I have loved since childhood. The prize, ever so trivial was still fun to search for in the box!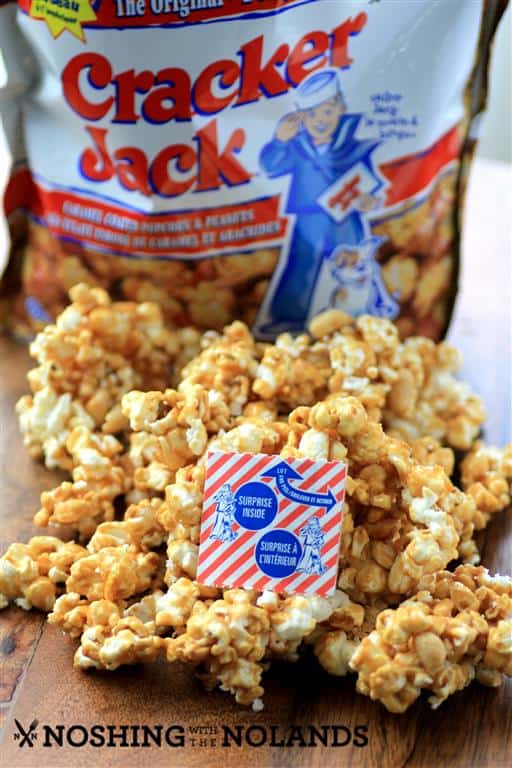 Make some up today, you will have instant fans!! ENJOY!!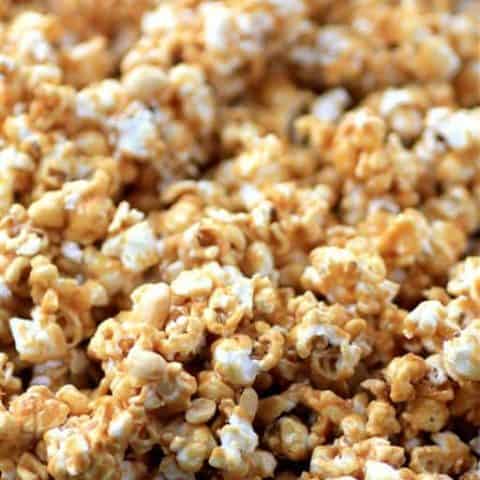 Copycat Cracker Jack
Yield: 3 quarts
Prep Time: 10 minutes
Cook Time: 1 hour 20 minutes
Total Time: 1 hour 30 minutes
A molasses/caramel popcorn peanut treat!
Ingredients
1/3 cup good quality popcorn kernels
2 Tbps. canola oil
1 cup white sugar
1/4 cup dark corn syrup
1 Tbsp. molasses
6 Tbsp. butter
2 Tbsp. water
1 tsp. vanilla
1/2 tsp. baking soda
1 1/4 cup salted peanuts
Instructions
Pop the popcorn using the canola oil in a large pot over medium heat. Pour the popcorn into a large roaster.
Preheat the oven to 250F. In a small saucepan stir together the sugar, corn syrup, molasses, butter and water. Cook over medium high heat, stirring frequently until a thermometer reads 250F, about 5 min. Remove the pan from the heat and carefully whisk in the vanilla and baking soda. Quickly pour the hot mixture over the popcorn in the roaster. Carefully stir to coat as much as possible, add the peauts in half way.
Bake 1 hour and 15 min. stirring every 15 min. to coat even more evenly. Remove from oven and pour mixture onto a large rimmed cookie sheet. Let cool. Break into pieces and store in an airtight container.