Cinnamon Hearts Liqueur
Valentine's Day is fast approaching but you still have time to make this scrumptious fiery liqueur. Nothing could be simplier!! This delicious adult treat is perfect to share with your honey!! If you love the flavor of cinnamon hearts or cinnamon red hots you will love this Cinnamon Hearts Liqueur. The little cinnamon hearts have been around for over 100 years and are a favorite treat for Valentine's Day. I remember loving them as a kid!!
I picked up a bag of these at the grocery store and started mulling things around in my mind. What could I do with these to create a recipe? I thought, I bet they would melt in vodka and voila, the idea came to me. They so did melt in vodka, very nicely!! And made a deliciously devilish Valentine's Day liqueur. Spicy hot and delicious, it tastes just like the candy.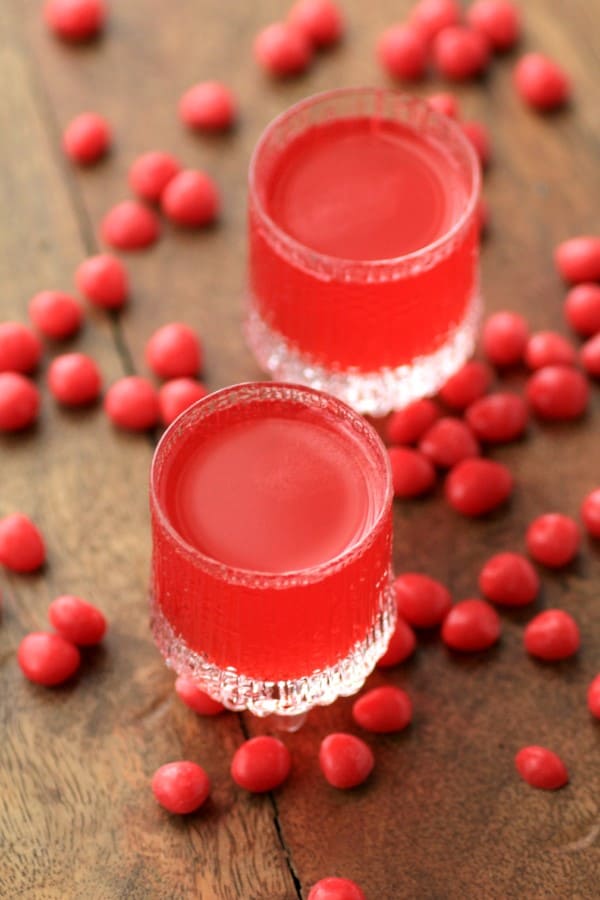 Instead of regular vodka, I used vanilla vodka and it just gave that extra bit of flavor to this already robust and scrumptious candy liqueur.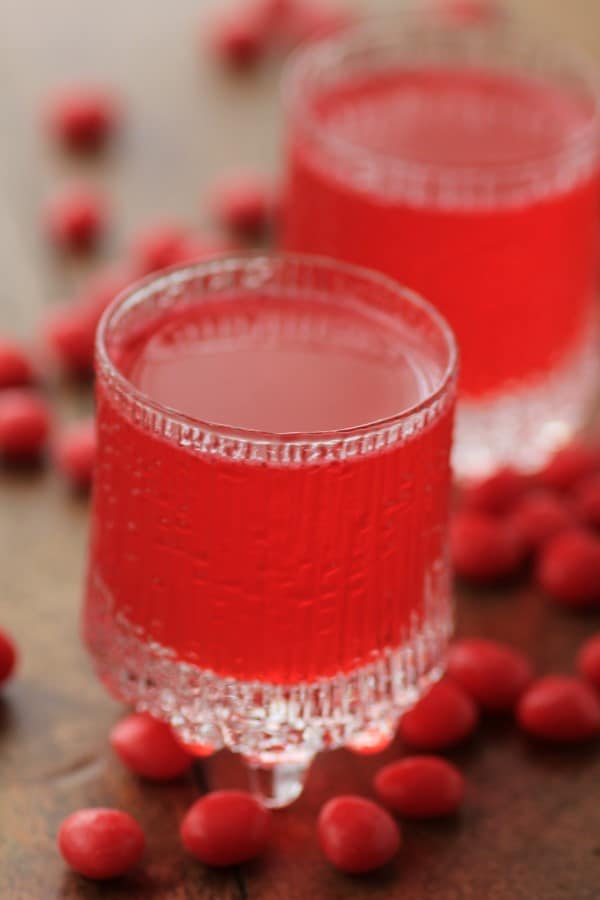 What a pretty red colored liqueur to sip on after a delicious Valentine's Day meal. A fun treat that you will enjoy while smooching on the big day!!
Hugs and kisses!! Love ya all, Happy Valentine's Day!!
The Recipe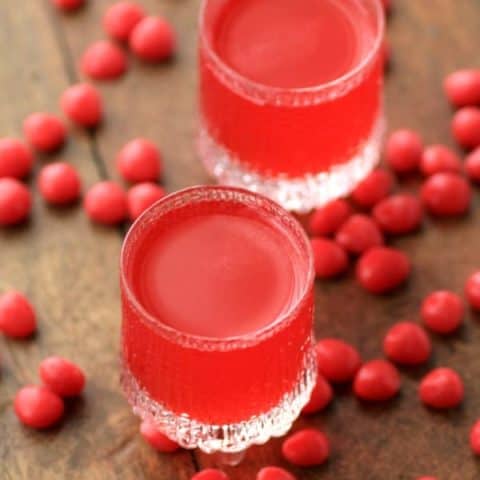 Cinnamon Hearts Liqueur
A delicious liqueur with a fiery cinnamon flavor for Valentine's Day!
Ingredients
1/2 cup of cinnamon heart candies
1 cup of vanilla vodka
Instructions
Fill a jar with the candy and vodka and let sit for 4 days or until completely dissolved. A couple of times of day pick up the jar and swish the mixture around helping it to dissolve. Once completely dissolved serve as a liqueur or use in a cocktail. Cheers!