Amber kind of got off the kick of making smoothies like she was in the summer. I reminded her and she helped me whip up this delight!!! I was thinking of apples but wanted to add in the flavors of apple pie. This turned out to be a very delicious smoothie, something that tastes so decadent but yet is so good for you. A perfect fall smoothie. Keep the skin on the apple, not only does it add in pretty flecks of color but it also adds fiber. A great way to start your day!!!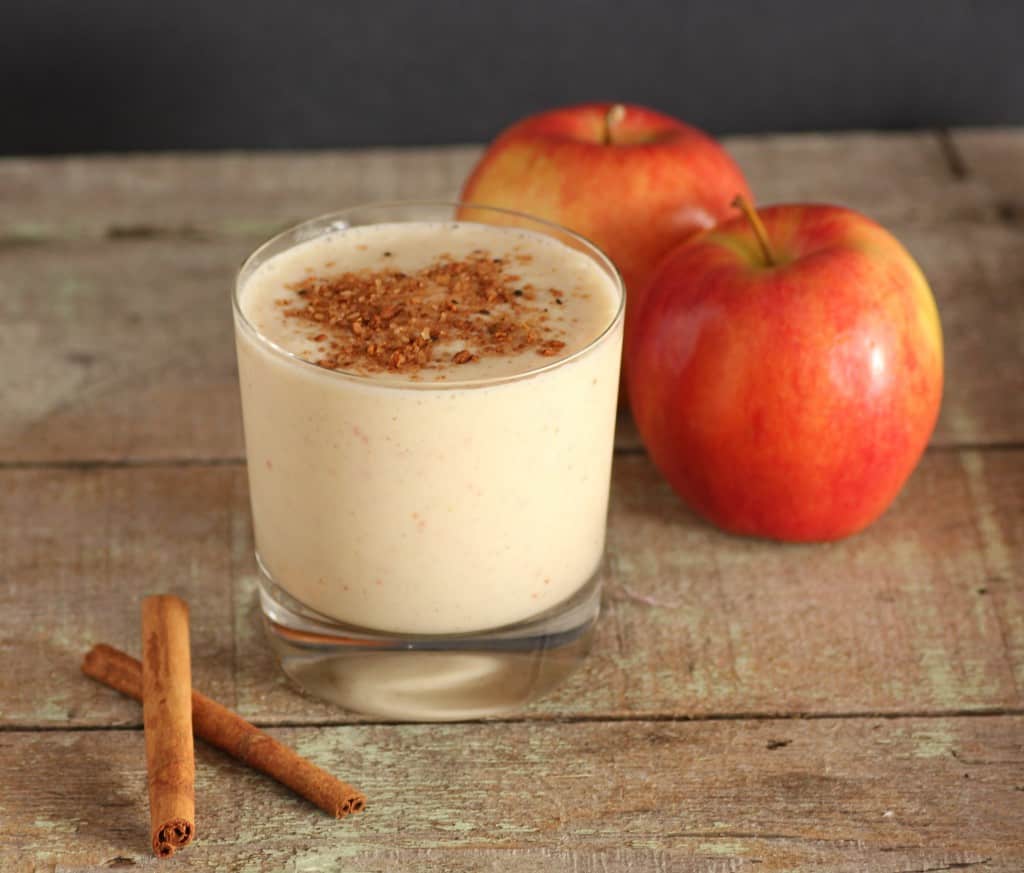 A perfect fall smoothie!!
Ingredients
1 apple, sliced, not peeled
½ tsp. cinnamon
⅛ tsp. fresh grated nutmeg
½ cup of 0% fat Greek yogurt, plain
2 Tbsp. skim milk
1 cup ice
Cinnamon sugar sprinkles, optional
Instructions
Place all ingredients in a blender except sprinkles and blend until smooth. Garnish with cinnamon sugar sprinkles.