Stuffed Baked Apples
Amber came home the other day with a big bag of mini apples that she had picked at her friend's house. I thought wow, those would be great stuffed, sort of like a crisp but with a twist. So I whipped up some Stuffed Baked Apples! We gobbled down the dish in no time flat. They were fantastic!! And I would say pretty healthy too! You could do this with bigger apples also. I loved the combo of the dried blueberries and the chopped cashews. You could soak the blueberries if you want in some hot water, then drained. They will be plumper then or leave them and they are yummy little chewy bits. Enjoy this unique combination!!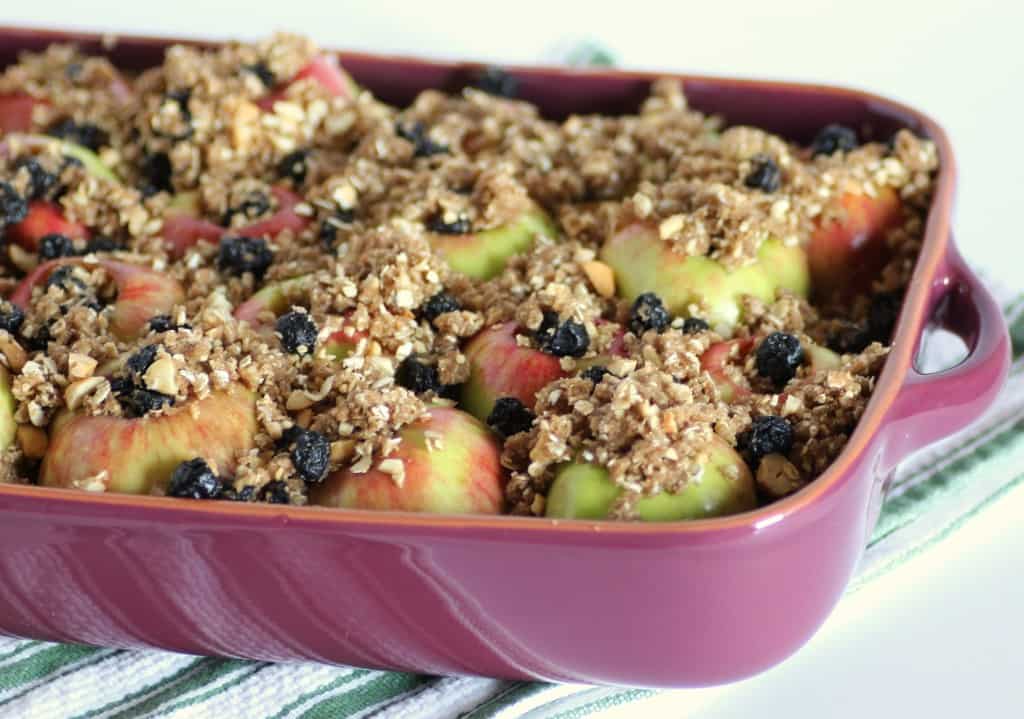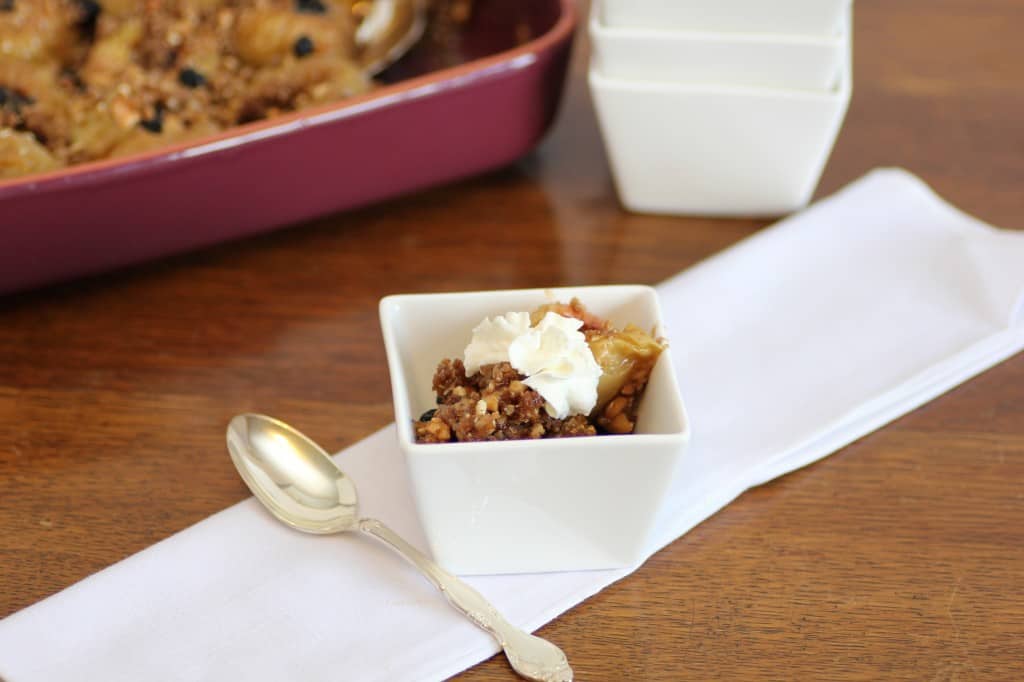 Recipe
A delicious baked stuffed apple dessert!!
Ingredients
¾ cup oatmeal
1 cup brown sugar
¼ cup flour
1 tsp. cinnamon
Pinch of nutmeg
½ cup butter, more for greasing the baking dish
½ cup chopped cashews
1 cup dried blueberries
20-24 mini apples, cored
Lemon juice
Instructions
Preheat oven to 350F. Mix oatmeal, brown sugar, flour, cinnamon and nutmeg together in a medium sized bowl. Cut in butter until crumbly. Mix in the cashews and blueberries.
As you core the apples rub the inside with lemon juice so that they don't brown. Place the apples in a 8" by 11" pan that is lightly buttered, standing them upright and making sure they are a snug fit.
Stuff the apples with the oatmeal mixture and crumble on the remainder. Bake for 40-50 min. until apples are very tender and the topping has lightly browned. So great with ice cream or a little whipped cream.