Don't you love the classics? We sure do here! Our daughter has a passion for a great apple pie and she had been begging dad to make his Best Ever Classic Apple Pie Recipe. You know the kind of pie I am talking about. That tender, flavorful, tasty crust that you actually want to eat the entire piece and not leave the edge behind. Then there is the "just done right" apples that are full of cinnamon goodness. Pretty much, the best ever pie!! Well, I have a contender here for you today.
What is your apple of choice for a pie? You want an apple that is sweet and tart and that doesn't break down when cooking. Some suggestions are Honeycrisp, Granny Smith, Melrose, Braeburn, Winesap, Rome Beauty. We have always used either Granny Smith or Honeycrisp. For today's pie we selected Honeycrisp which I find to be a great eating apple also. Also, try our Apple Cranberry Pie with an amazing crumble topping.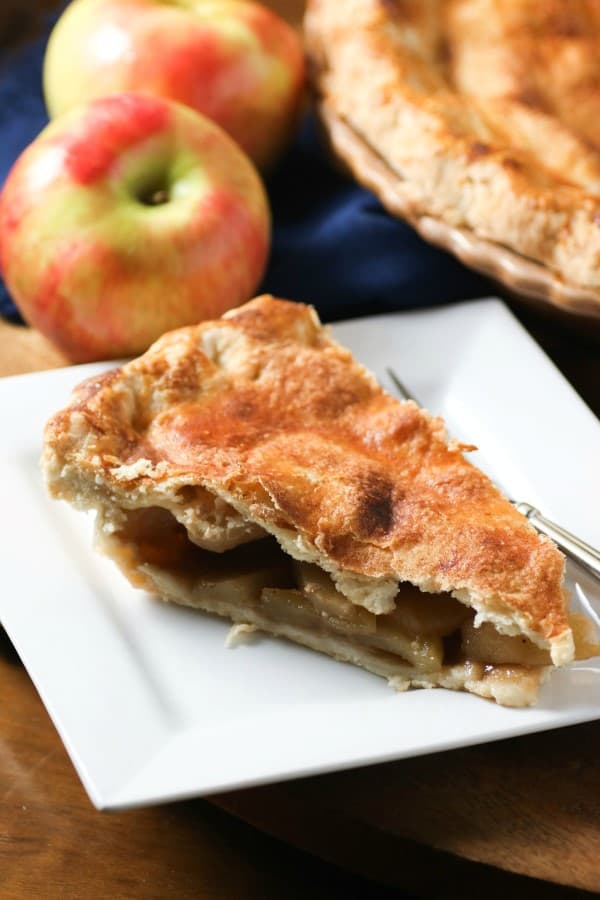 This pie is a perfect slicing pie too, not too juicy where everything is soggy. The crust is gorgeously browned with an egg wash and then a dusting of sugar and cinnamon. This is a favorite of so many people at anytime of the year.
You can see here the deliciousness of this pie. I know you want to dive right in and cut a slice. I sure do!!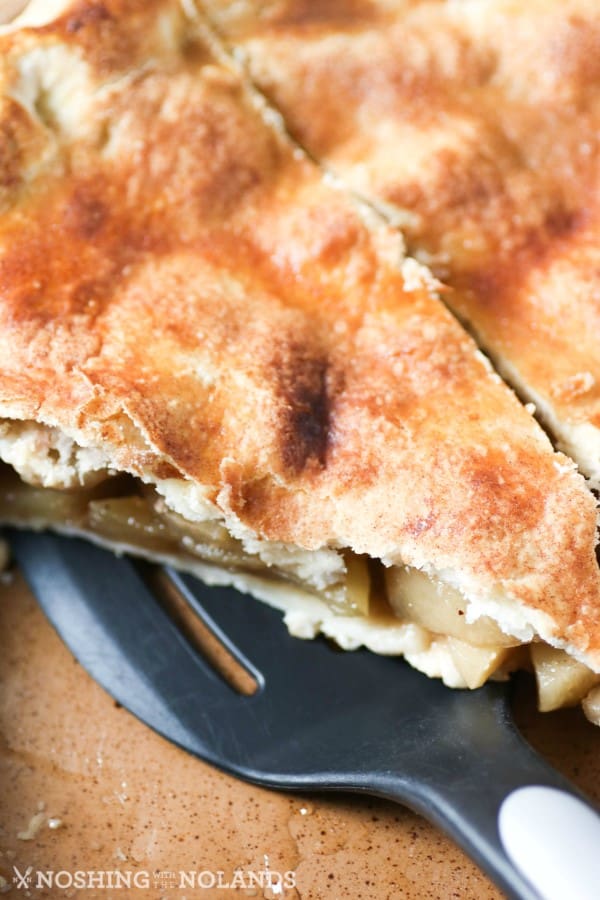 Oh, grab your plate I have one sliced for you! What do you like with your apple pie, a al mode (with ice cream) or with whipped cream? Or do you go for the adventurous side and have it with some cheddar cheese. I am probably more of a classic gal and like mine plain or a la mode. I do have to say I love a fresh crisp apple with a slice of cheddar cheese though, excellent combination that is!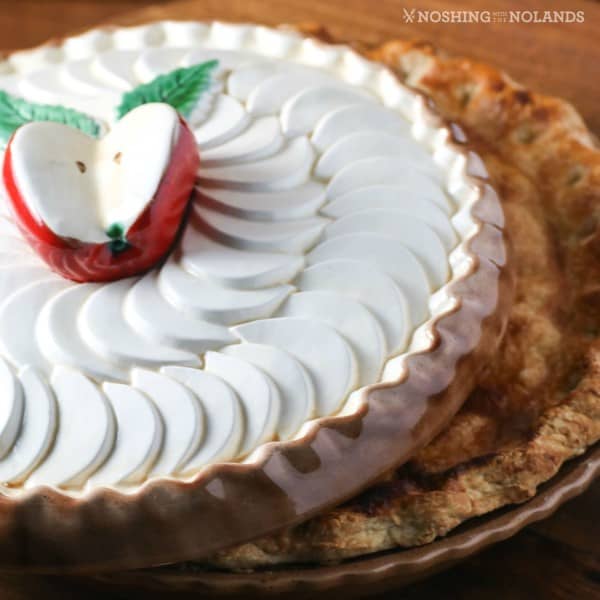 I had to include a little shot of my pie plate for you as I love it! Enjoy this pie with your family and friends. It will make any day special.
The Recipe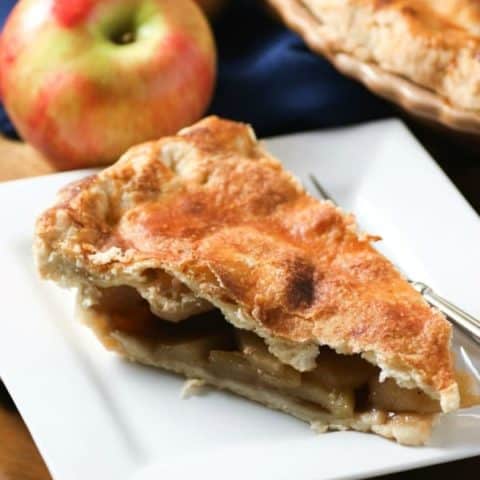 Best Ever Classic Apple Pie Recipe
Yield: 1 pie
Prep Time: 45 minutes
Cook Time: 55 minutes
Total Time: 1 hour 40 minutes
A classic apple pie is made with the best crust and full of flavor!
Ingredients
Pie Dough
3/4 cup cubed very cold butter
3 cups all-purpose flour
1/2 tsp. salt
1 Tbsp. sugar
1/3 cup very cold lard
6-8 Tbsp. ice water
Filling
6-7 cups apples of choice (we used Honeycrisp) peeled and sliced
1/2 cup brown sugar
1/8 tsp. salt
1 1/2 Tbsp. cornstarch
1/4 - 1/2 tsp. cinnamon
1/8 tsp. nutmeg
1 Tbsp. lemon juice
1 tsp. vanilla
Topping
1 egg with 1 tsp. water, whisked
Cinnamon and sugar
10" pie plate
Instructions
Using a food processor add the flour, sugar and salt and pulse a few times. Add the butter and lard and continue to pulse until the dough is in pea sized shapes. Don't over mix, maybe 8-12 times. Now with the machine running pour the water down the tube and continue to pulse until it forms a ball adding in more water if necessary up to the 8 Tbsp. mark. Remove dough and place on a floured surface and roll into a ball. Wrap with plastic wrap and refrigerate for 30 min.
Meanwhile prepare filling. Toss the apples with the brown sugar, salt, cornstarch, cinnamon, nutmeg, lemon juice and vanilla. Set aside. Preheat oven to 450F.
Roll out 1/2 the dough on a floured surface to fit a 10" pie plate. Place into pie plate and trim if needed. Fill with the apples. Roll out the second half of dough and place on top of the apples. Make a crimped or fluted edge by first folding the top pie crust under the bottom pie crust. This video will have you perfect this technique and you can choose how you will like to seal your pie.
Next, cut slits for steam to escape. Lastly, brush the pie with the egg wash and sprinkle with cinnamon and sugar.
Bake for 10 min. at 450F and then turn down to 350F. and continue to bake for 35-45 min. Let cool before serving.
Tip: When rolling out dough continue to move it so that it doesn't stick to the counter. To place it in the pie plate first fold in half and gently carry it over having your fingers spread apart.