Cheese Spaetzle Recipe (Kaesespaetzle)
I decided to delve into some great German recipes. I used to cook spaetzle quite often but usually don't make Kaeseaspaetzle. I decided to share with you today a very delicious Cheese Spaetzle Recipe (Kaesespaetzle). Amber had some of this at a local German delicatessen and asked me why I never make this. Well, I couldn't really answer that as I used to make it and we have a spaetzle maker. We came home and a few days later I made it for her, she said she liked mine even better, ah shucks, thanks Ams!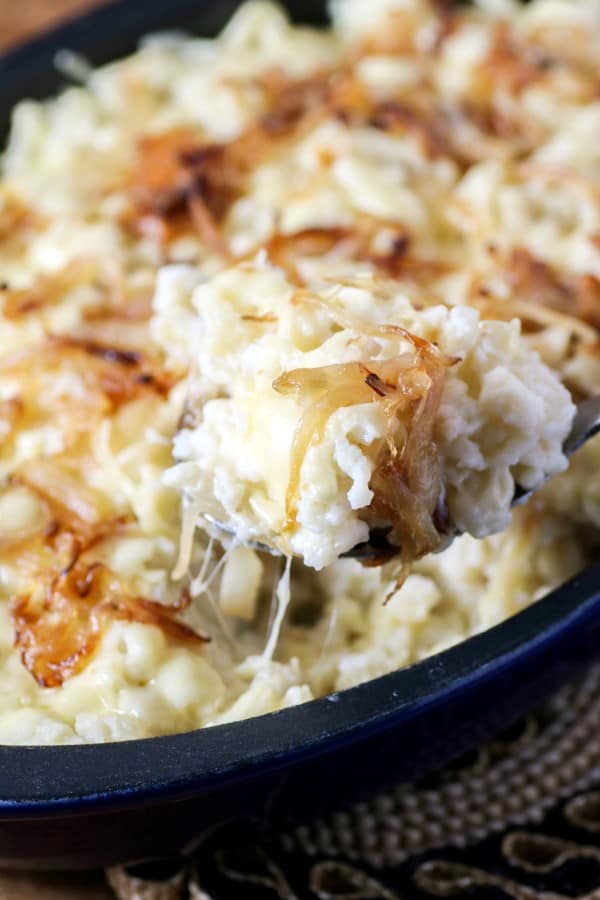 Spaetzle is an egg noodle that goes wonderfully with all German cuisine but can be a meal by itself! It is like taking macaroni and cheese to another level!!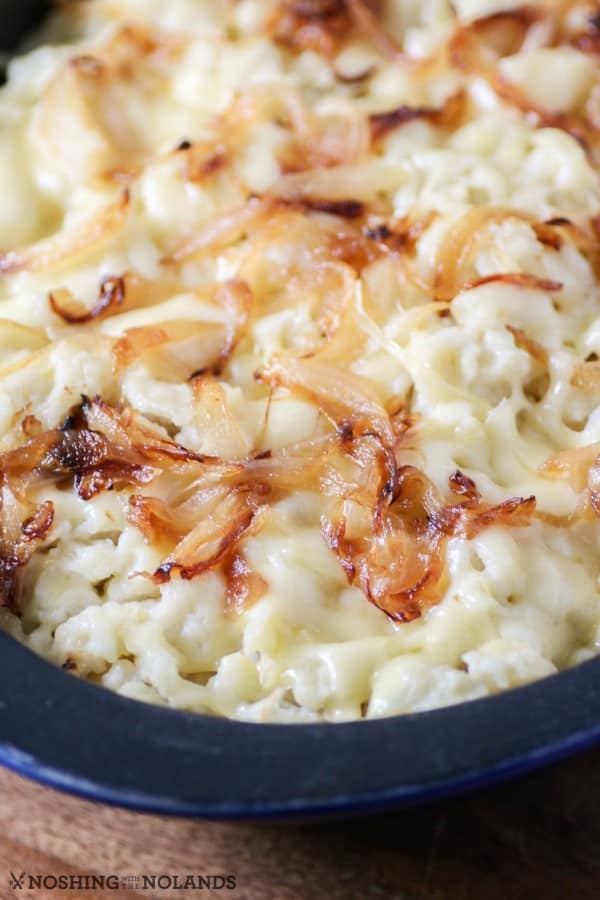 You can chop up onion and caramelize it and add it right in to the spaetzle but I sliced it and added it on top. You can also add loads of cheese. I did cut back from some many recipes that I saw, it can get extremely rich.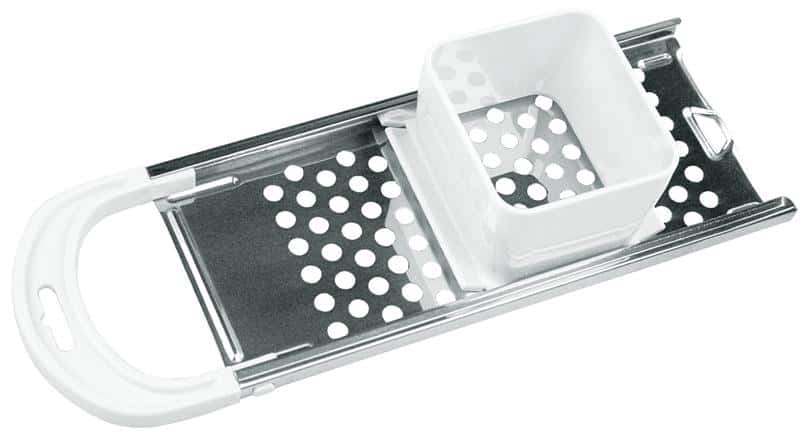 Spaetzle makers are very inexpensive and you sure don't need a fancy one, as a simple one does the trick. It is like a grater with a slider and the dough falls through into the boiling water as you slide the compartment where the dough sits back and forth.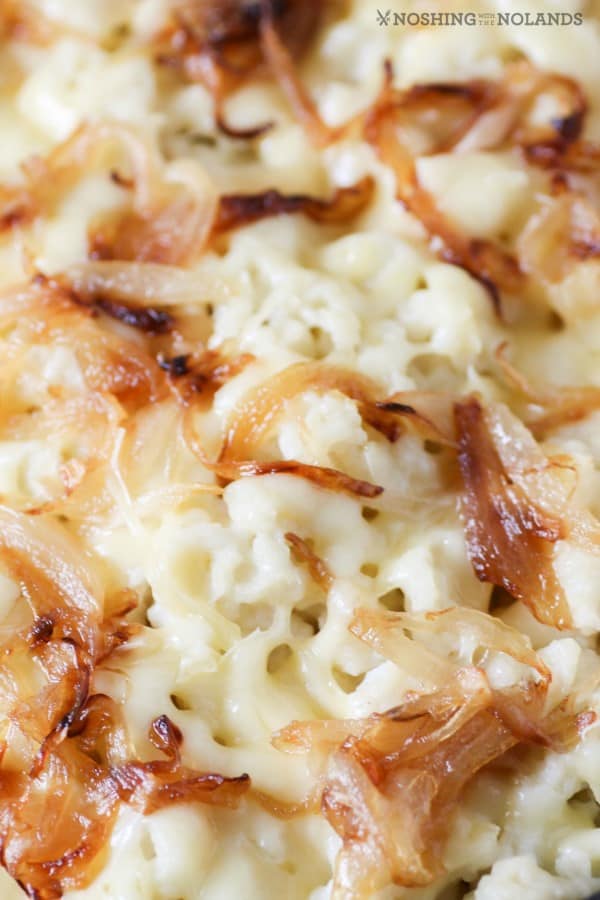 Ooey, gooey, cheesy decadence!! You will be wanting to make this right away! It makes a great side for so many dishes or a perfect vegetarian dinner too with salad!
The Recipe
Cheese Spaetzle Recipe (Kaesespaetzle)
A gorgeous egg noodle wrapped up in Jarlsberg cheese and served with a scattering of caramelized onions.
Recipe type:
Entree/Side Dish
Ingredients
Caramelized Onions
3 Tbsp. butter
2 onions, cut in half and thinly sliced
½ tsp. each salt and sugar
Spaetzle
3 cups flour
1 tsp. salt
4 eggs
1½ cups water
250 gms. (9 oz.) Jarlsberg or Emmantaler, grated
Instructions
Melt the butter in a medium skillet and saute on medium low the onion with the salt and sugar until caramelized. Could take up to 20 min.
Butter a 8x11" casserole and set aside.
Bring a pot of salted water to boil. Whisk together the eggs with the water and stir in the flour and salt until combined. Run the dough through a spaetzle maker in batches, into the boiling water. Boil for 2 min. or until floats. Remove spaetzle with a slotted spoon to a bowl and continue cooking until all is done.
Preheat oven to 350F.
Place half the spaetzle in the prepared casserole with half the cheese and onions and then repeat. Bake for 20 min. covered. Uncover and bake for 10 more min.