Embalming Fluid Cocktail
I love making up cocktails especially now that there are so many options with the flavored vodkas. This Embalming Fluid Cocktail will help you get your ghoul on!! It is not strong at all and taste like a limeade, DELISH!! This makes the perfect amount for three of these glasses but you may want to double the recipe for a larger one. Half the fun is coming up with a gruesome name for something that is quite divine and in a different setting it could be a refreshing spring/summer cocktail. That is what is so much fun!!!
This drink is hauntingly delicious!!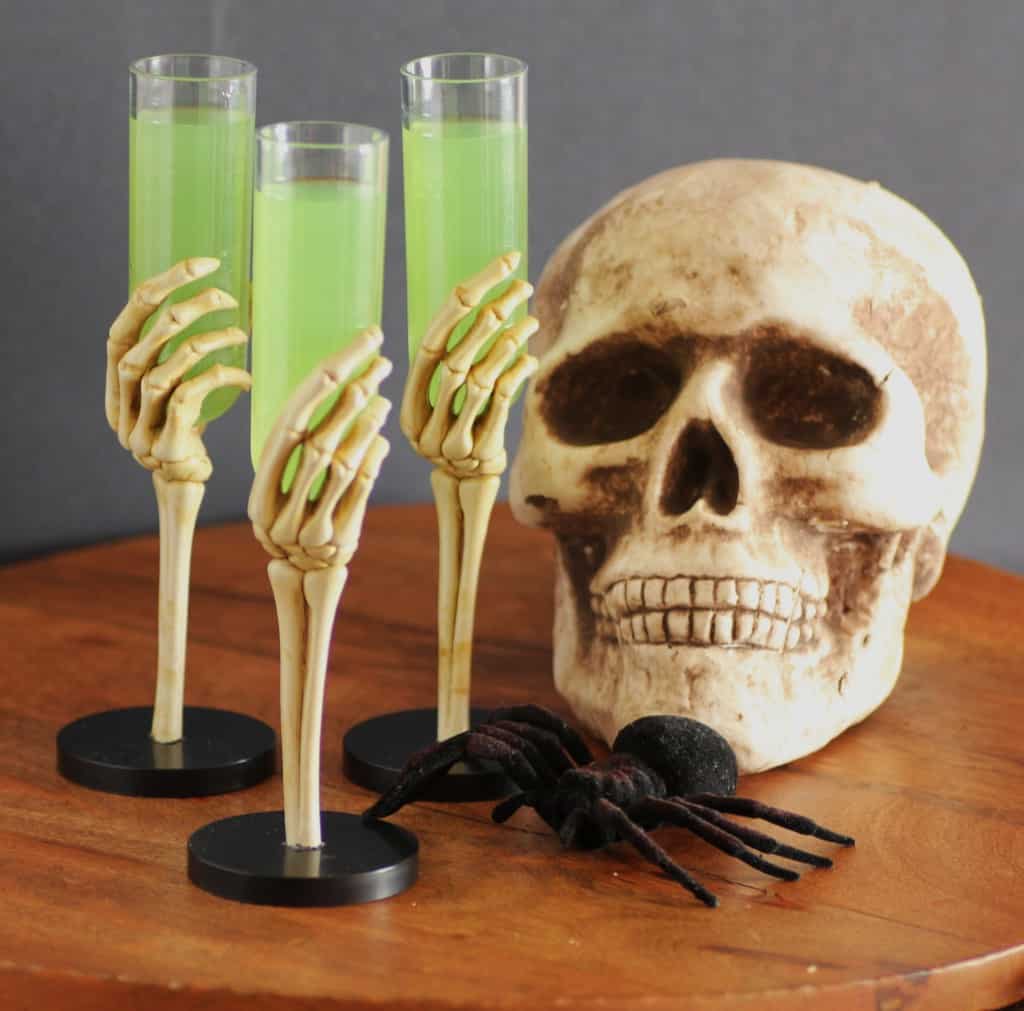 Whip some up for your Halloween bash and have some fun!!

Embalming Fluid Cocktail
A Hauntingly Good Cocktail!!
Ingredients
1½ oz. mandarin vodka
½ oz. sour apple mix
½ oz. lime juice
4 oz. gingerale
2 drops green food coloring, optional
Instructions
Mix all ingredients in a shaker over ice. Shake twice and serve in your most ghoulish of glasses.