This is a small series of three smoothies that I will bring to you from time to time. Copycat ones of McDonald's smoothies that are available now. Amber adores smoothies and with her newly acquired braces she loves them even more. Today's smoothie is better than McDonald's because it has natural ingredients and natural wonderful flavor. If you love smoothies this one is a for sure hit!!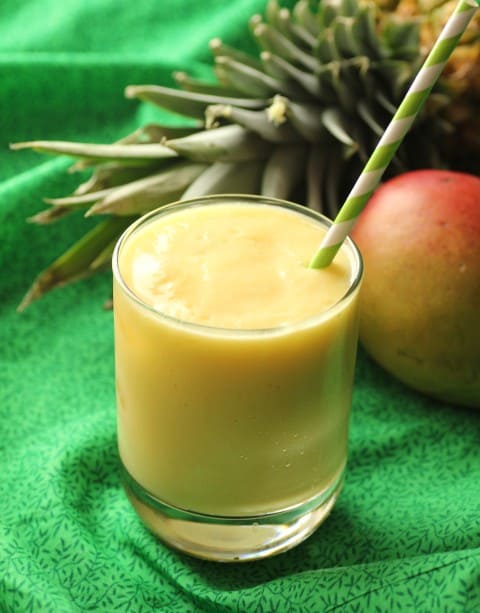 Better Than McDonalds Mango Pineapple Smoothie
Ingredients
1 Mango, diced
2 Rings of pineapple
1 heaping tablespoon of coconut yogurt
1 tablespoon coconut milk
⅛ cup apple juice
6 Coconut water ice cubes or regular water ice cubes
Instructions
Place all ingredients into blender and puree until smooth.