This Better Than McDonald's Mango Pineapple Smoothie is a great way to start the day or cool off on a hot afternoon. The tropical flavors of mango and pineapple will have you want to make this smoothie again and again.
Today's smoothie is better than McDonald's because it has natural ingredients and natural wonderful flavor. Plus you choose what you would like to go into the recipe. If you love smoothies this one is a sure hit!! Also, try our delicious Apple Pie Smoothie, or our Virgin Pina Colada, you will love these also!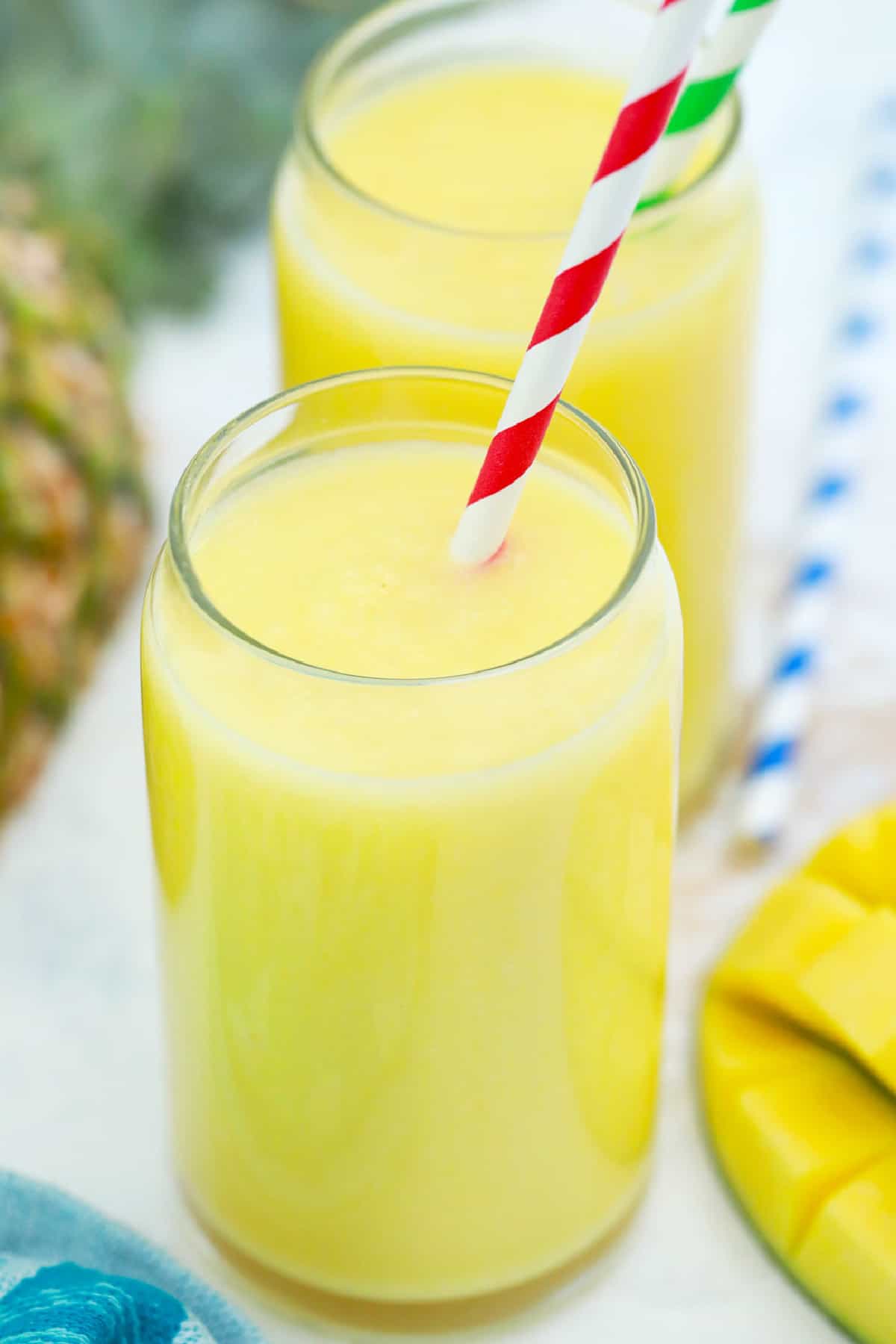 This is a small series of three smoothies that I will bring to you from time to time. Copycat ones of McDonald's smoothies that are available now like this Better Than McDonald's Mango Pineapple Smoothie. Our daughter Amber adores smoothies and with her newly acquired braces, she loves them even more.
Subscribe To Our Weekly Newsletter
What is in a Pineapple Mango Smoothie?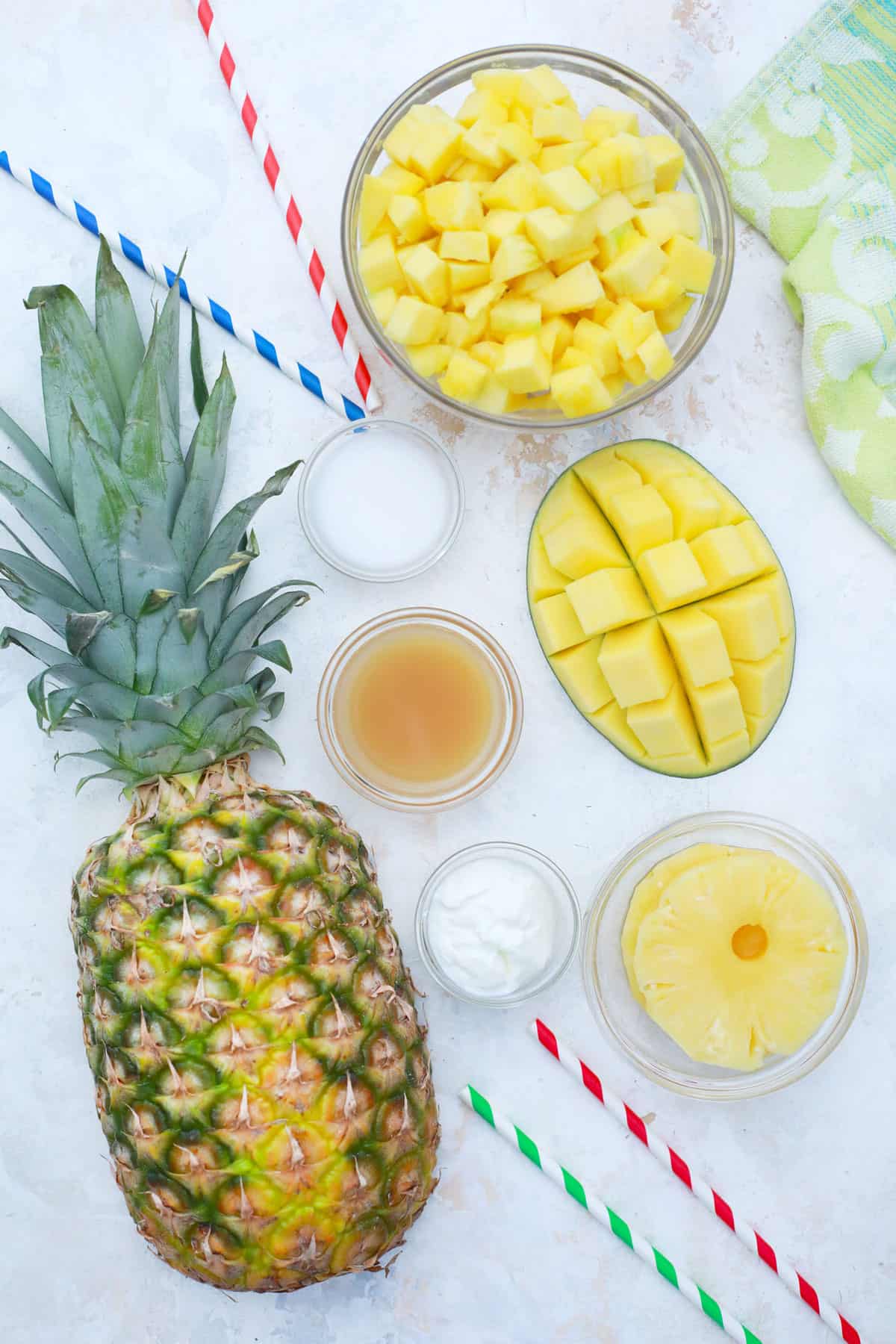 Simple ingredients with delicious results. Using fresh fruits instead of mango and pineapple puree (this is what McDonald's uses) is wonderful. Is a preferred way of eating in my mind. Canned pineapple works well for this also. No artificial flavors or ingredients. You know exactly what goes into your smoothie.
Ingredients
Mango, diced - An average mango should yield about one cup of fruit and has about 60 calories.
Slices of pineapple - Fresh or canned work well in this recipe. The pineapple adds a natural sweetness to your smoothie with no added sugar.
Coconut yogurt - I usually just get a small set of coconut yogurts that you can enjoy in the smoothie and on their own too.
Coconut milk - Coconut milk freezes well too so you could put it in an ice tray and freeze 1 Tbsp servings for this smoothie.
Apple juice - You can substitute orange juice in this smoothie if you like. If you don't want the added juice in the smoothie you can just add a bit of water so that it is the right consistency.
Ice cubes or coconut water ice cubes - Coconut water ice cubes will give you more coconut flavor. It does have some calories so if you want to watch that then just use plain water instead. The calories are about 45-60 for an 8 oz. serving.
How to Make a Mango Pineapple Smoothie
Whip up a bigger batch of these and have everyone enjoying their wonderful mango and pineapple flavors. This is a great combination and perfect at anytime of the year too.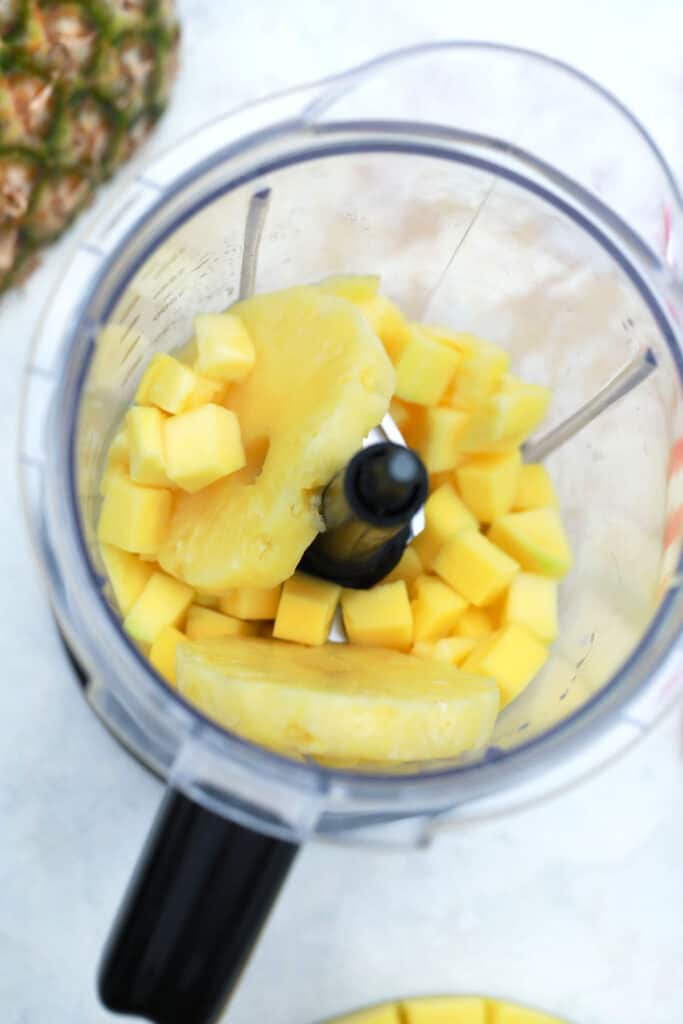 The directions are super easy, just load everything in a high-powered blender, one designed for smoothies is the best. Then blend until smooth. Serve in a glass with a straw.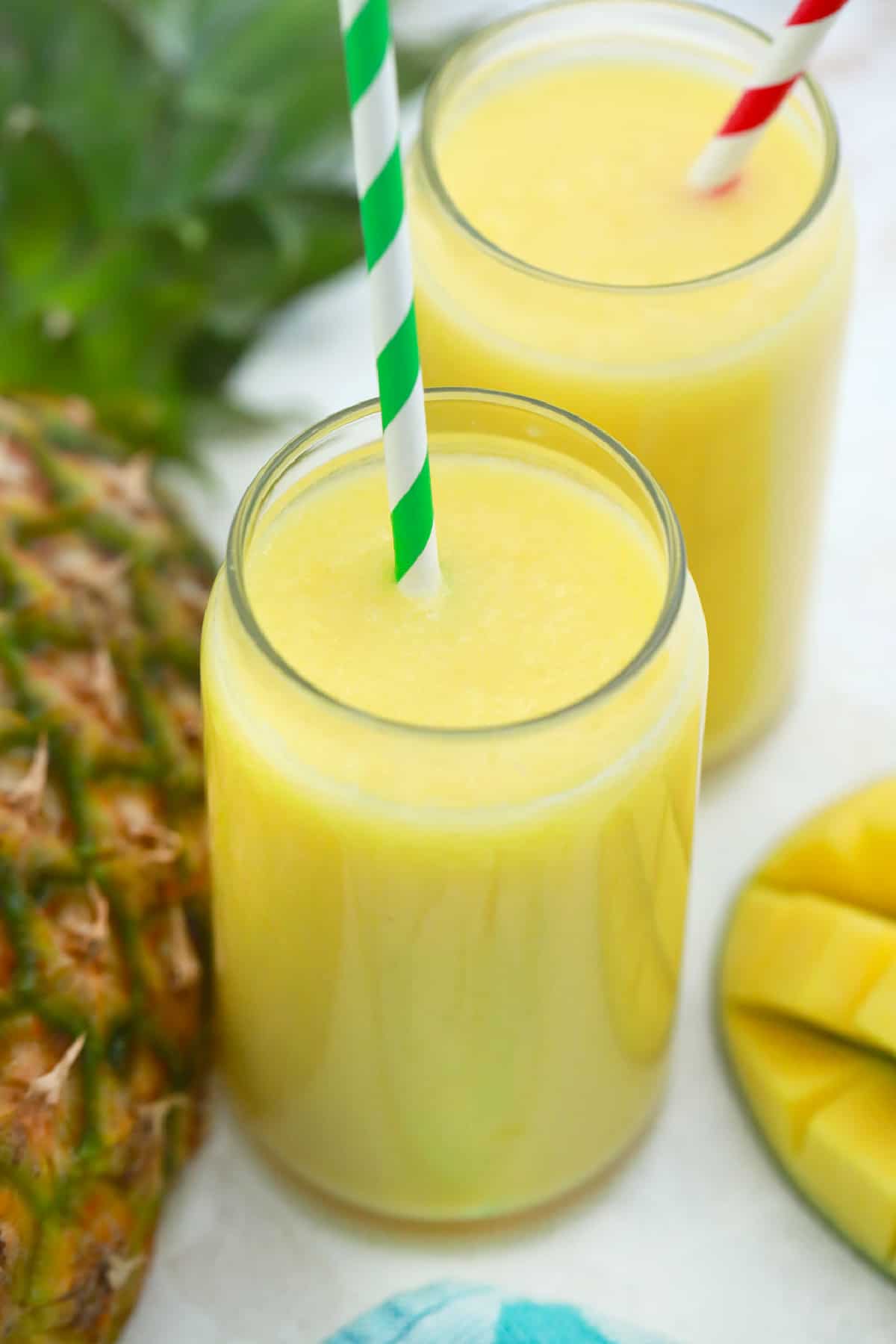 Taste the tropics in this delicious smoothie; this kind of drink can be enjoyed at any time of the day for a pick-me-up. Kids love them as well as adults!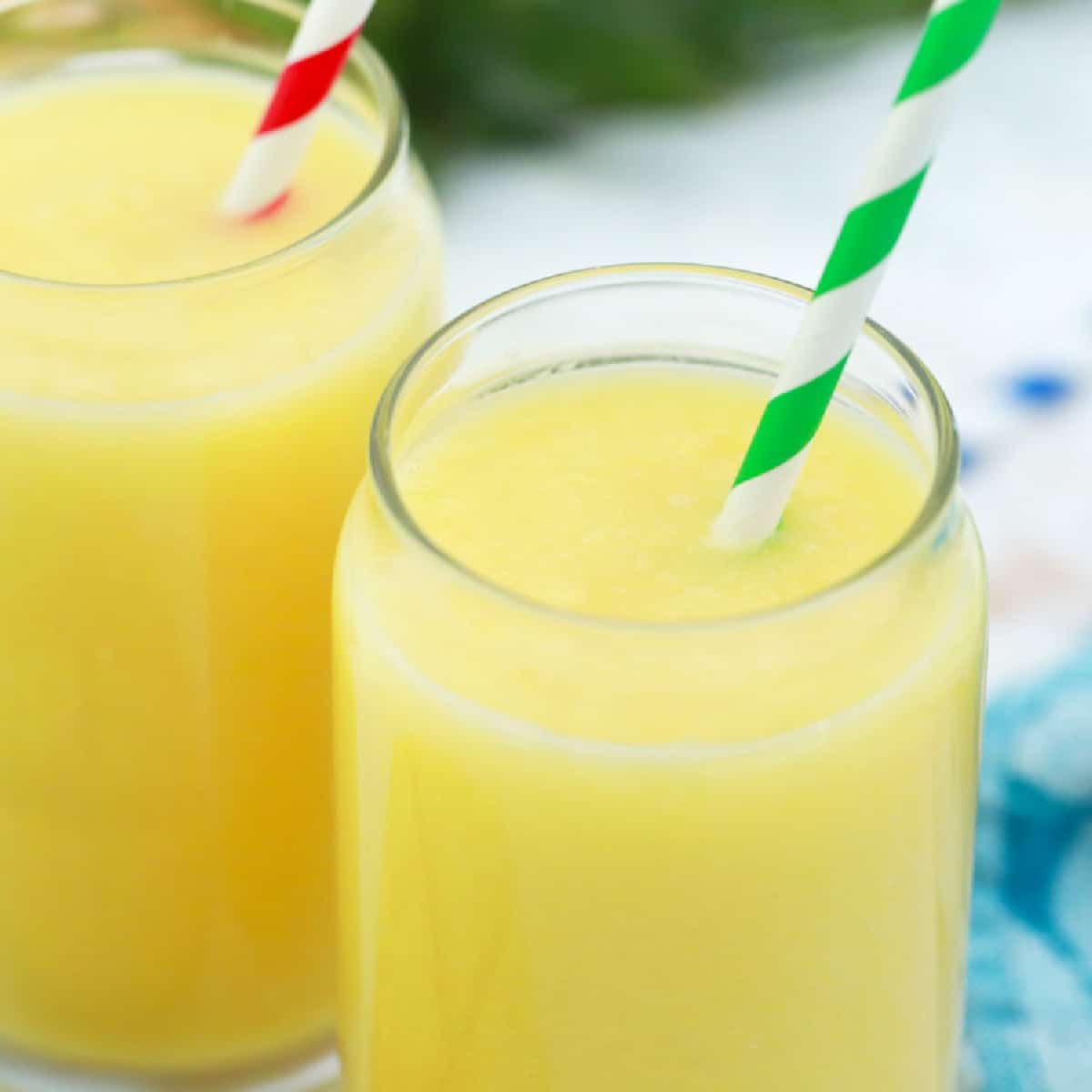 Pin it HERE!!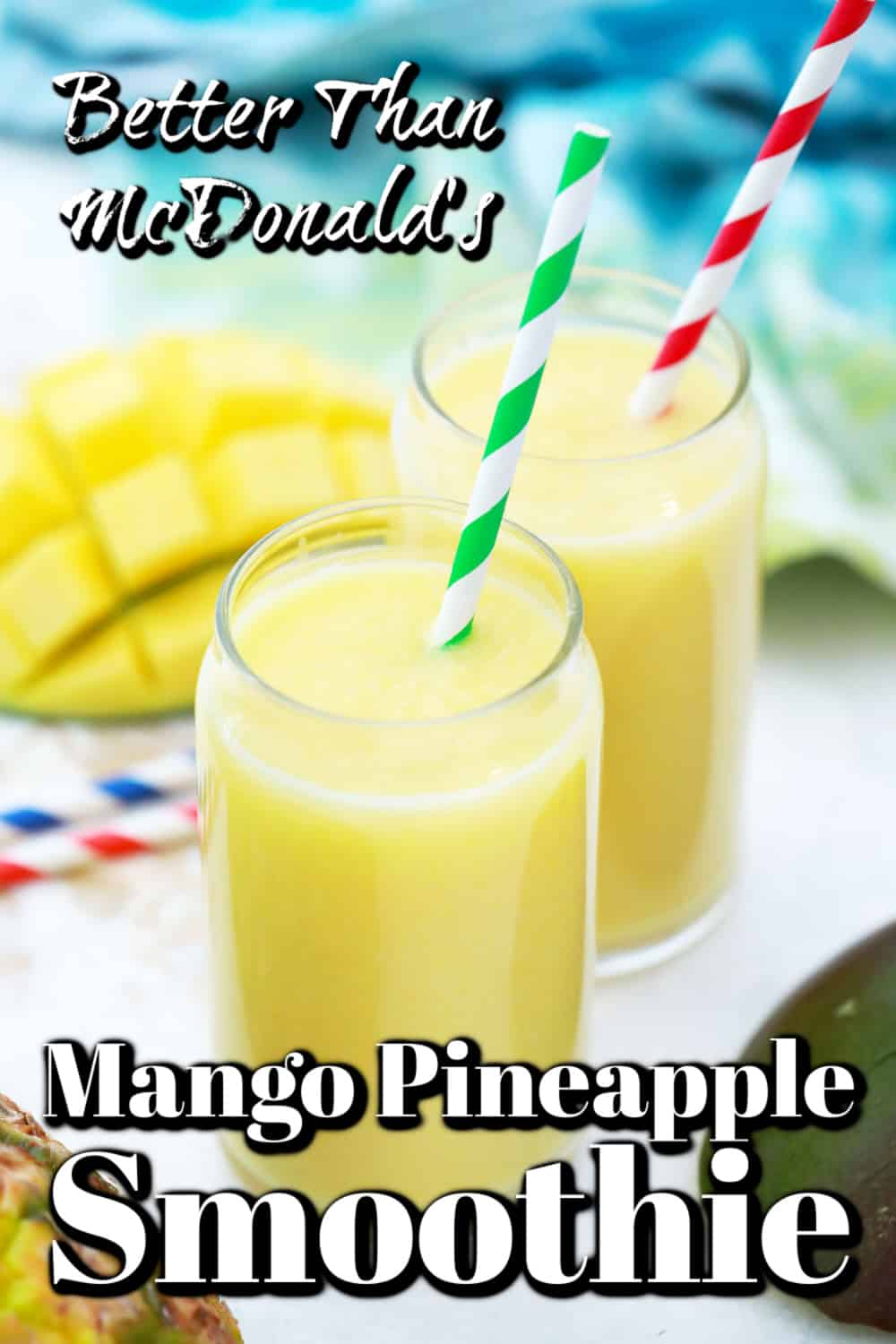 Pin it HERE!!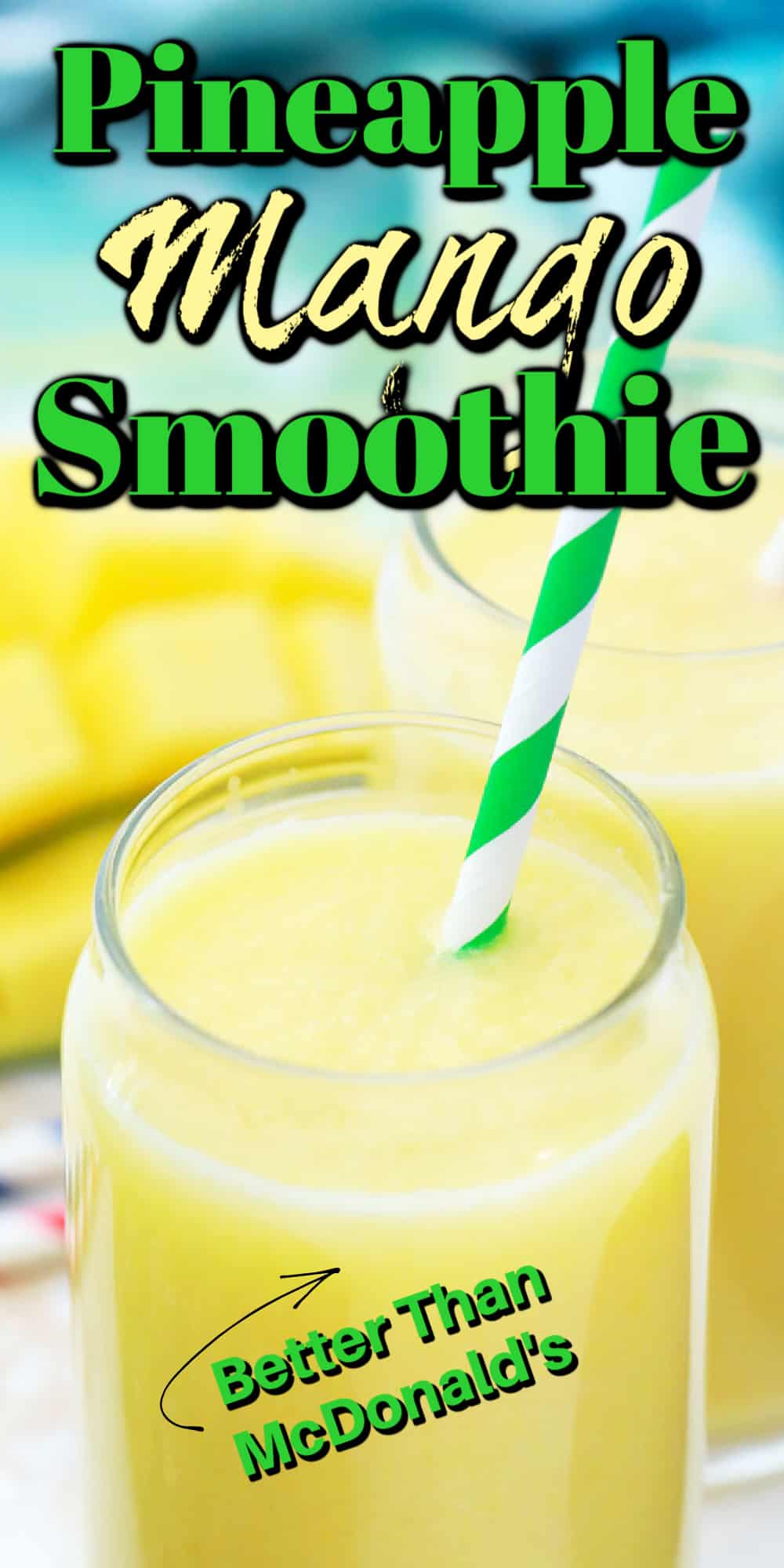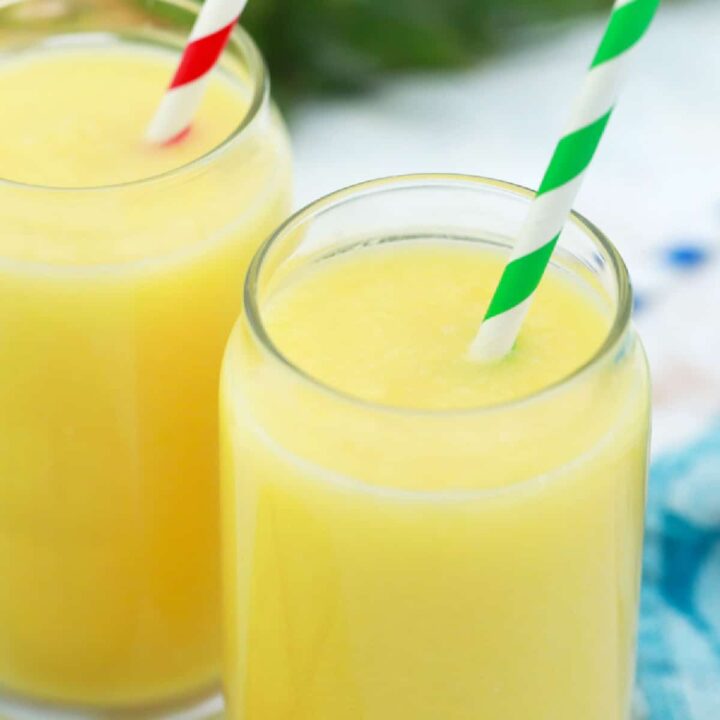 Better Than McDonalds Mango Pineapple Smoothie
Yield: 1 serving
Prep Time: 5 minutes
Total Time: 5 minutes
This Better Than McDonalds Mango Pineapple Smoothie is a taste of the tropics at home!
Ingredients
1 cup mango, diced
2 slices of pineapple
1 Tbsp coconut yogurt, heaping
1 Tbsp coconut milk
1/8 cup apple juice
6 ice cubes or coconut water ice cubes
Instructions
Place all ingredients into blender and puree until smooth.
Serve in a glass with a straw.
Nutrition Information:
Yield: 1
Serving Size: 1
Amount Per Serving:
Calories: 303
Total Fat: 5g
Saturated Fat: 3g
Trans Fat: 0g
Unsaturated Fat: 1g
Cholesterol: 0mg
Sodium: 275mg
Carbohydrates: 67g
Fiber: 8g
Sugar: 54g
Protein: 5g
Recipe calculation was provided by Nutritionix and is an estimation only. If you need nutritional calculations for medical reasons, please use a source that you trust.
Here is the old picture of our smoothie prior to updating the post.