Making your own Herbs de Provence spice blend is an easy and inexpensive way to elevate meat, fish, and vegetable dishes, as well as soups and stews! This all-purpose seasoning blend adds delicious flavor to so many dishes and will quickly become a cooking staple in your home kitchen too!
Want to DIY more tasty seasoning blends? Try our Salt-Free Fajita Seasoning and our No Sodium Taco Seasoning. It's so fun and easy to make your own spice blends at home.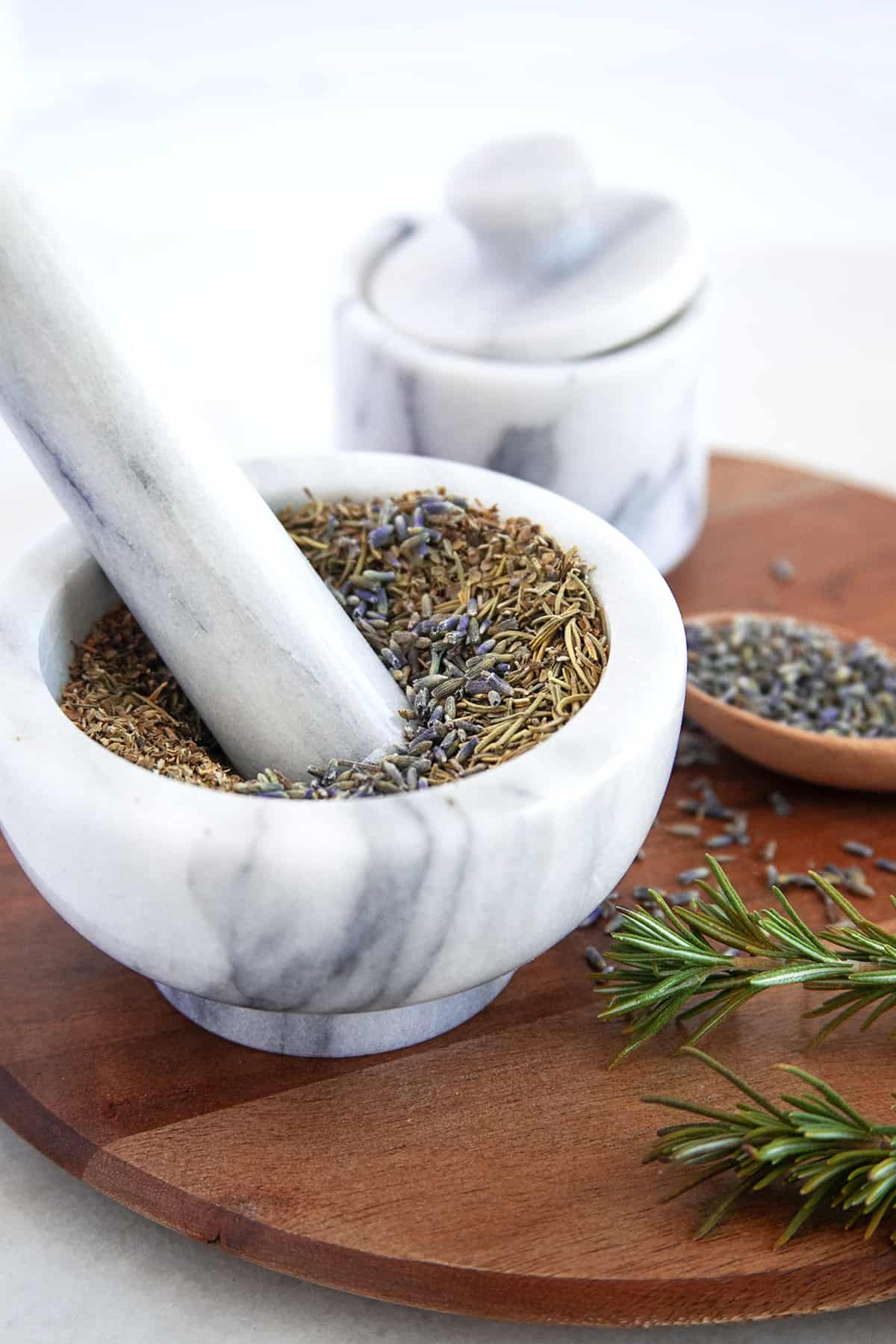 What Is Herbs de Provence?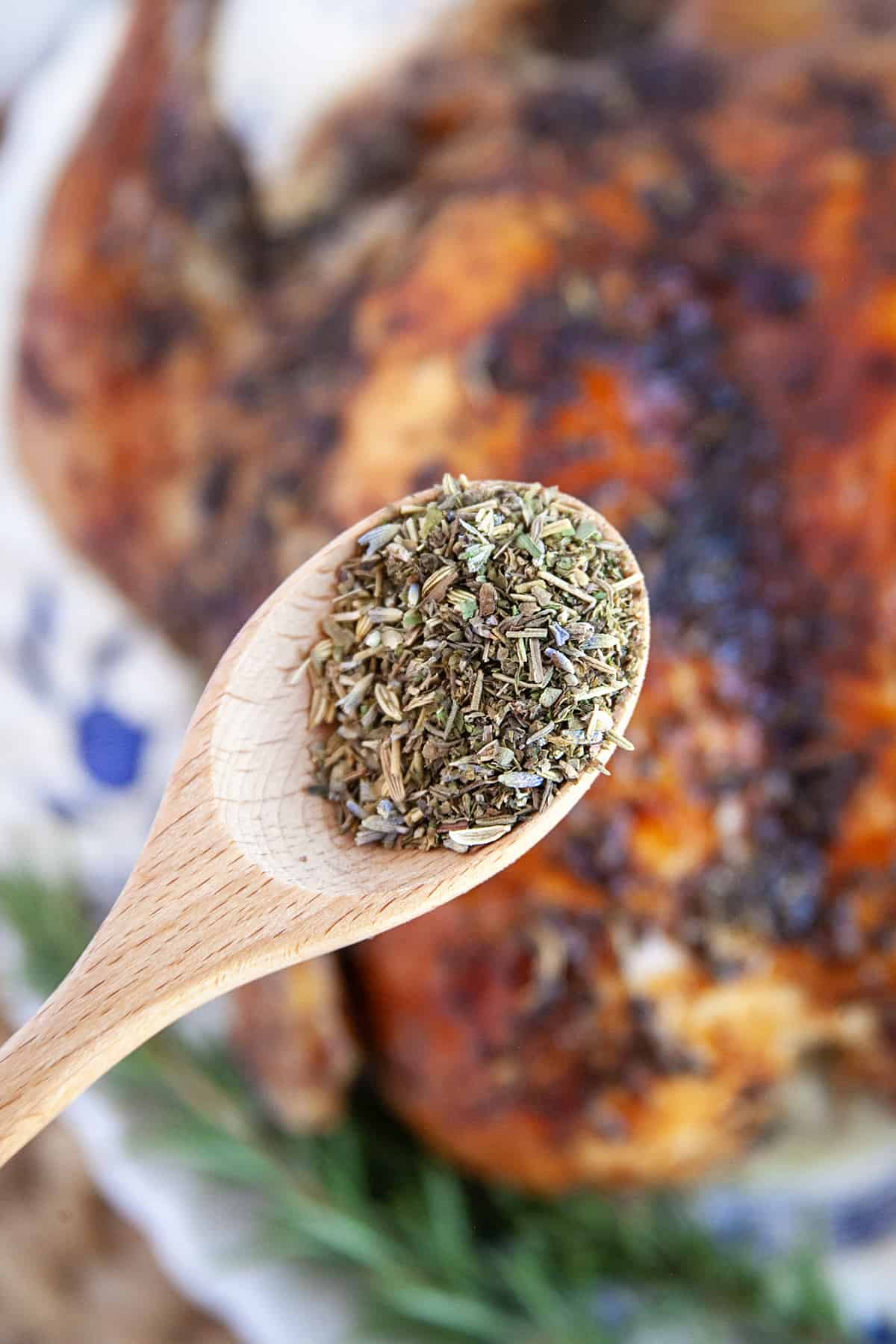 Herbs de Provence is a classic blend of spices that gets its name from the Provence region of France, where herbs like Thyme, Rosemary, and Oregano grow in abundance. It's an aromatic dried herb mixture, so it adds a lot of flavor to a wide variety of dishes, which is why it is such a staple in French cooking. It is like an Italian seasoning for Italy but a provençal herb blend for France. It is also called Herbes de Provence, with a slight difference in spelling.
Luckily for us, Julia Child used Herbs de Provence while creating her famous cookbook, Mastering the Art of French Cooking, and made the savory spice blend famous outside of France too!
When you make your own seasoning blend, you can have it on hand to add to so many basic chicken and vegetable dishes and immediately dress them up with a burst of flavor.
What is in Herbs de Provence?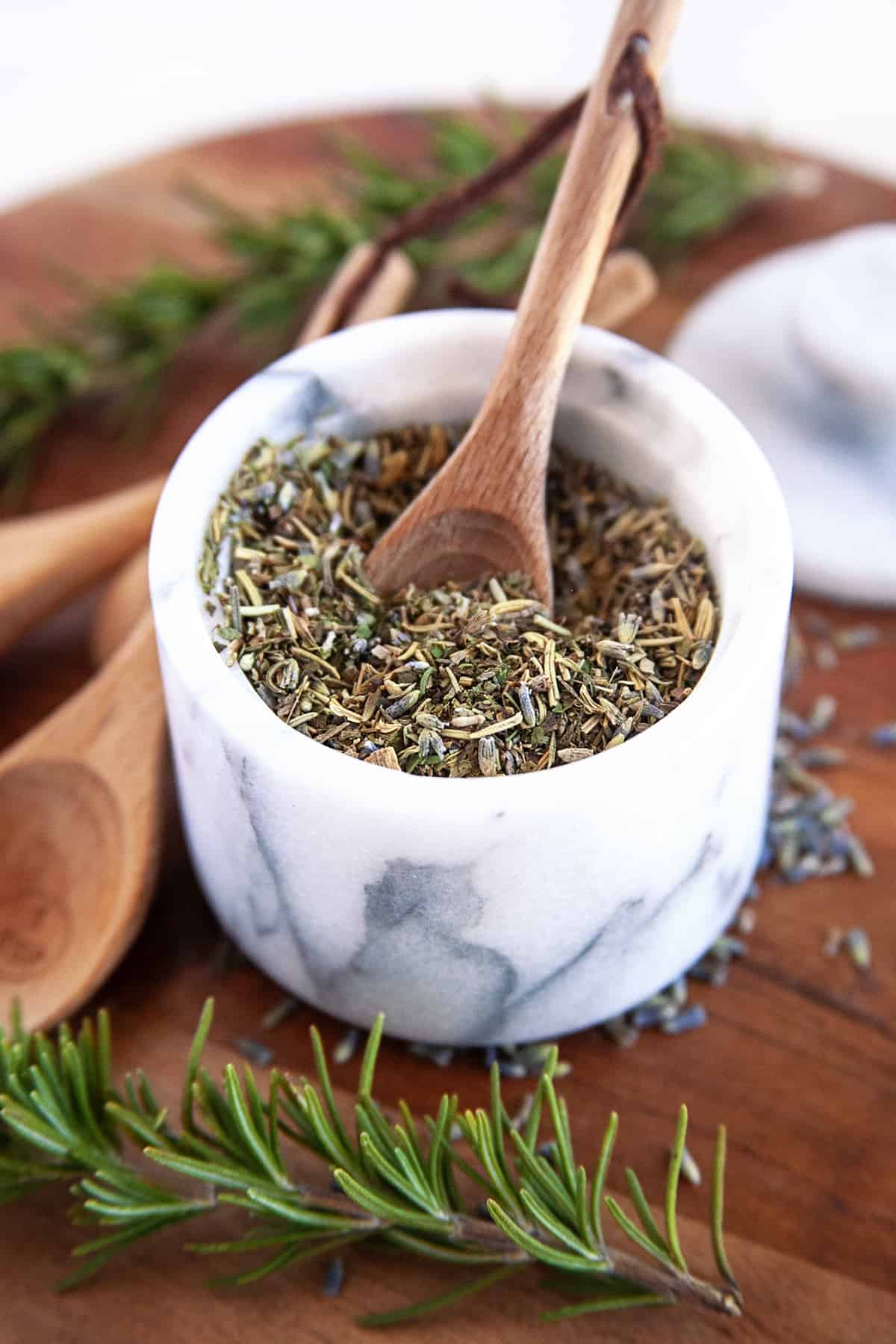 Traditionally, Herbs de Provence was made using only the following four spices:
Thyme
Oregano
Rosemary
Summer Savory
However, both professional chefs and home cooks have played with the spice blend to create new flavor twists. In fact, if you buy a jar of Herbs de Provence at your local grocery store, there is a good chance it will include the original four spices as well as Fennel, Basil, Marjoram, Parsley, and even French Lavender!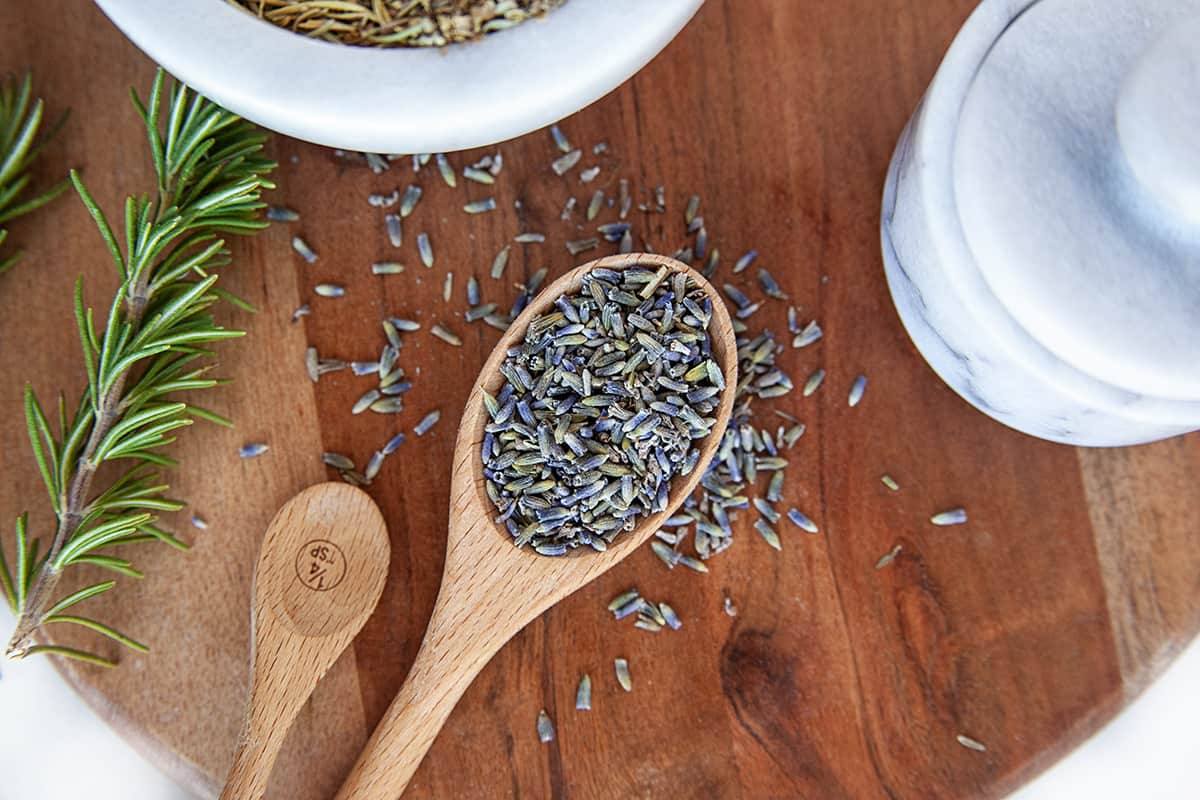 I have played around with different variations, but my favorite version of Herbs de Provence includes Lavender because it adds such a delicious and unique flavor, as well as a bit of Fennel and Basil! It tastes like sunshine and spring and the rolling hills of France. It sounds silly, but I promise that this seasoning blend is truly transporting – it's that delicious!
How to make Herbs de Provence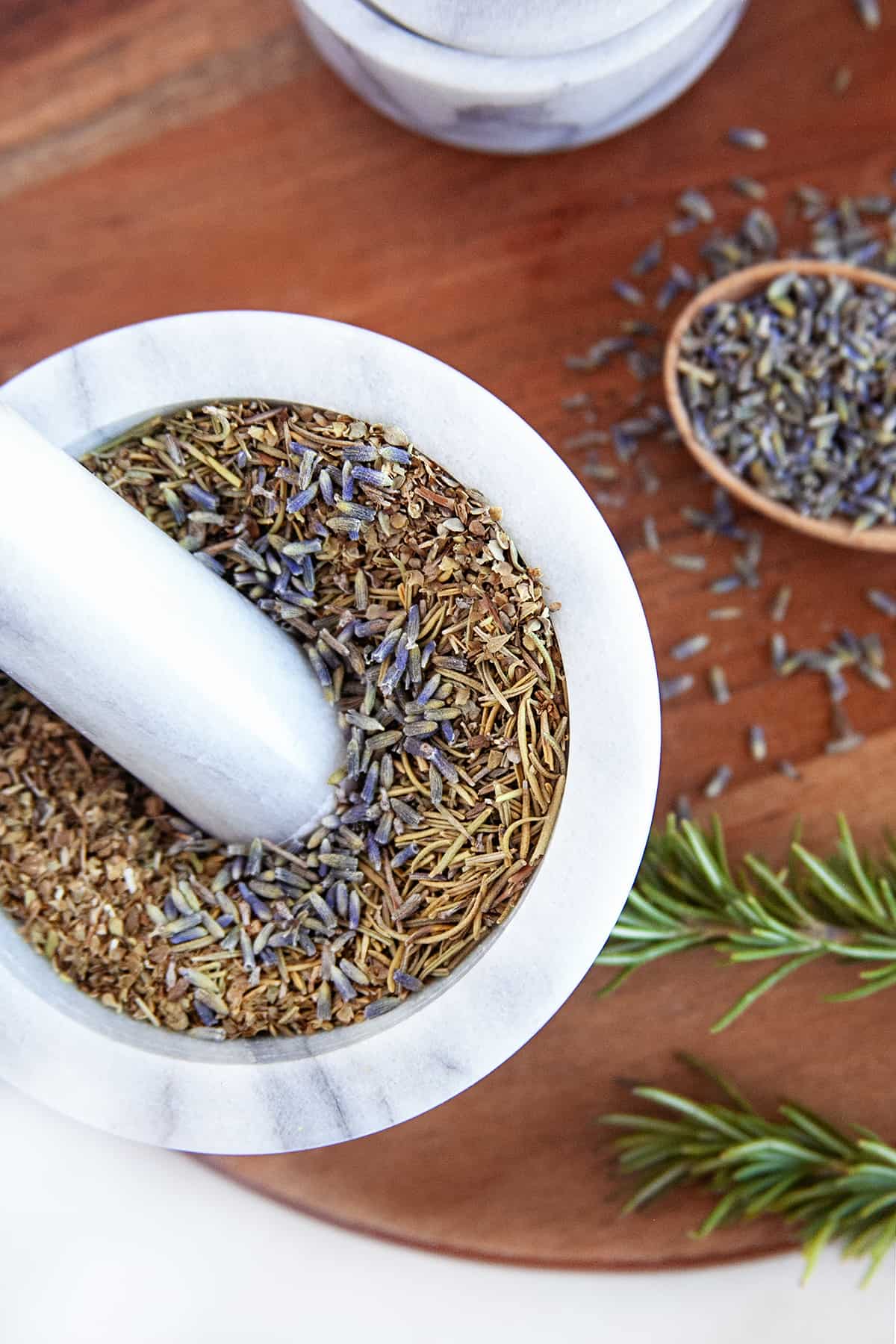 To make your own Herbs de Provence seasoning blend, combine the Thyme, Oregano, Rosemary, Summer Savory, Fennel Seeds, Basil, and French Lavender in a mortar. Stir the dried herbs, then use the pestle to gently crush the bigger herb pieces. They don't need to be ground into a fine powder but grind them just enough to break them up and combine them so that if you lift out a spoonful of the blend, it's an even mixture of all the spices included.
If you don't have a mortar and pestle, you can pulse the ingredients once or twice in a spice grinder or even a small food processor.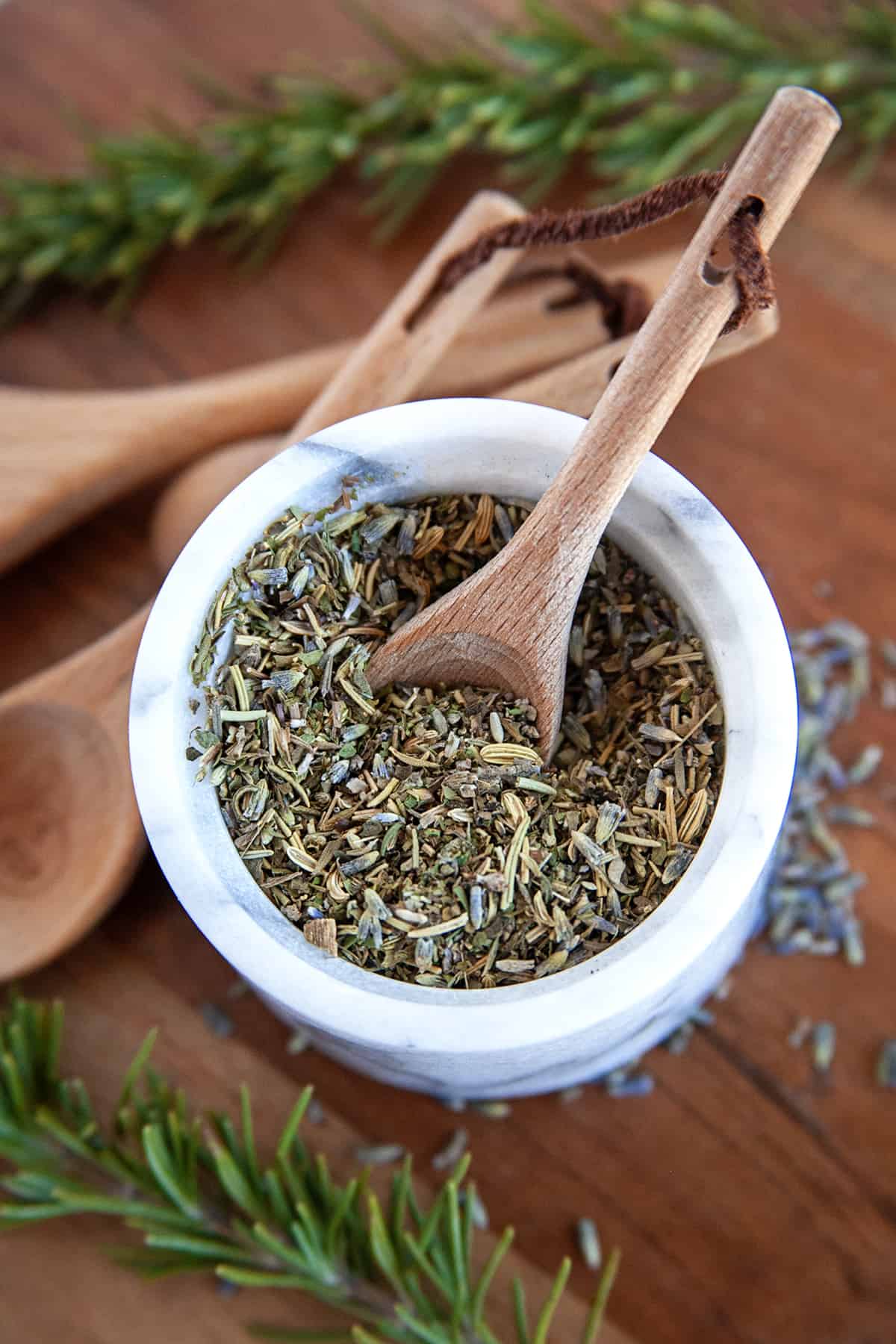 To store the Herbs de Provence, place them in an airtight container or jar. They will stay fresh for up to a year!
How to Use Herbs de Provence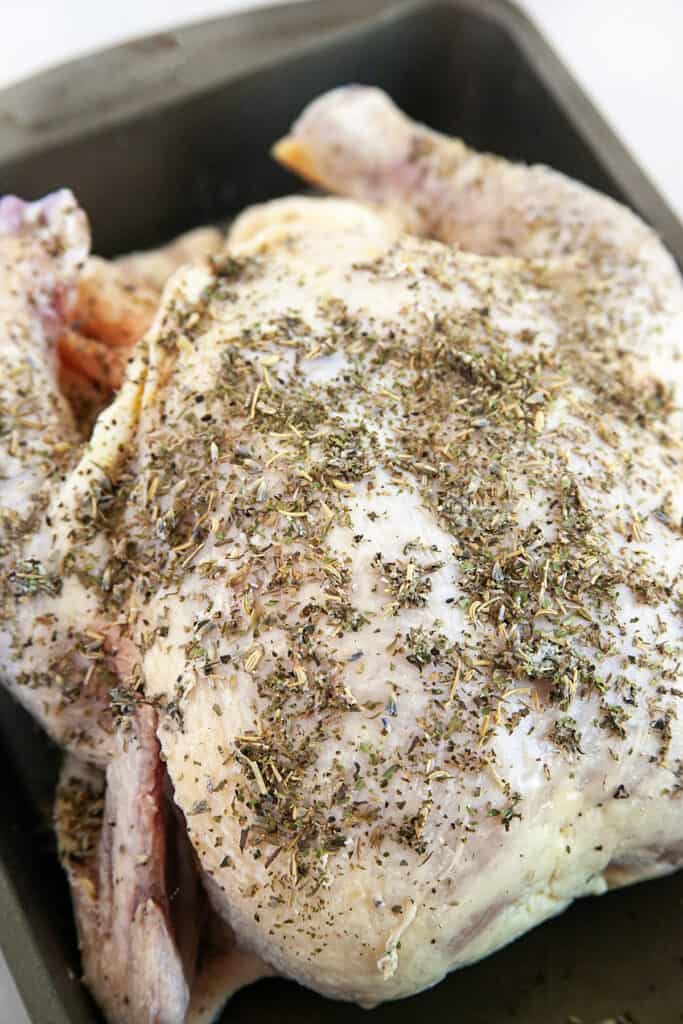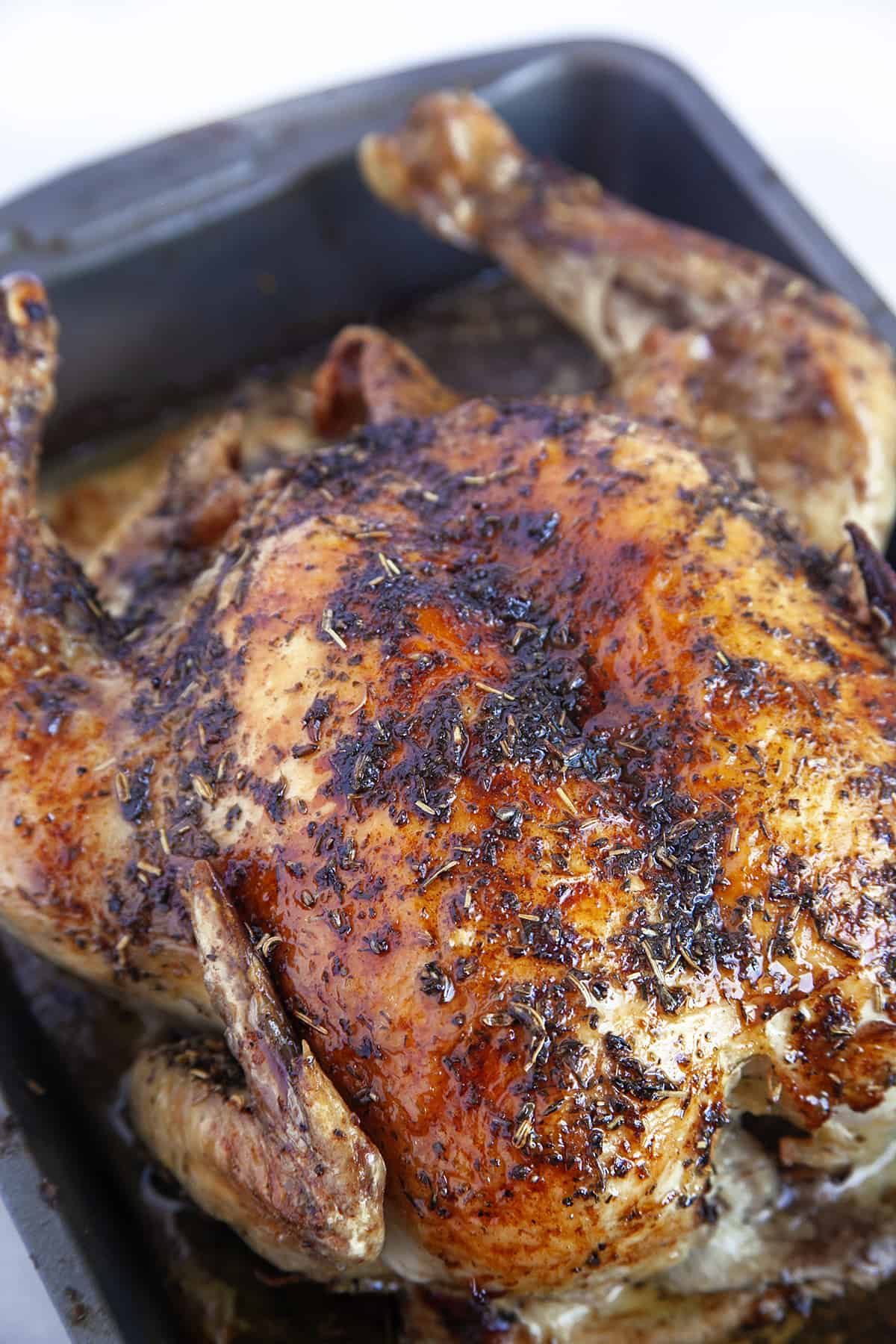 My favorite way to use this seasoning blend is on roast chicken. All you need is salt, olive oil or butter, and two tablespoons of Herbs de Provence to make the most delicious Roast Chicken you've ever had! You can also season potatoes and other veggies with the blend to roast along with the chicken for a complete meal.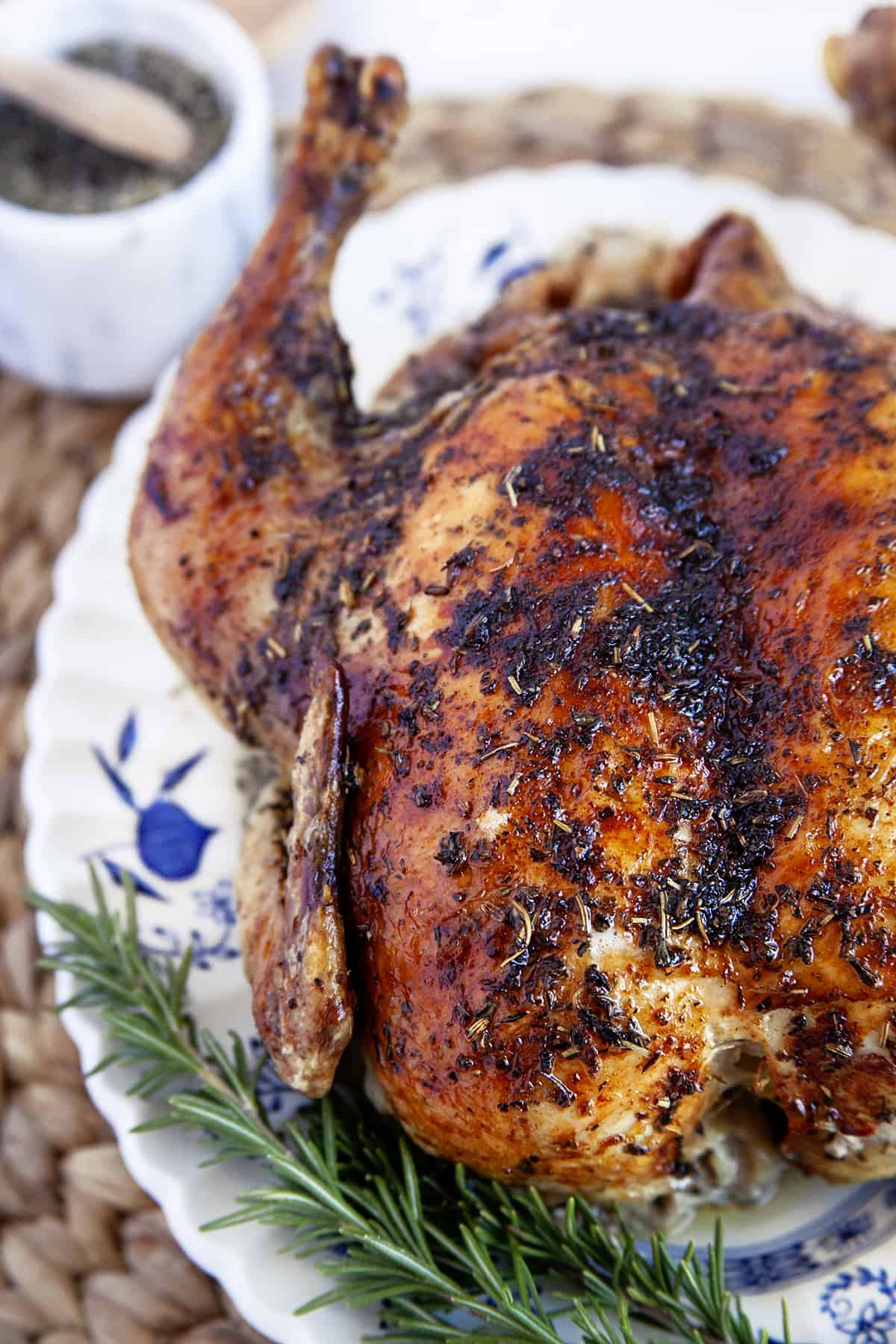 You can also use Herbs de Provence to season the following:
Roasted Potatoes
Grilled Fish
Pork Chops
Pork Loin
Vegetable Soup
Butternut Squash Soup
Provençal Beef Stew
Roasted Vegetables
It has so many uses, and you'll be so glad to have this unique seasoning blend on hand!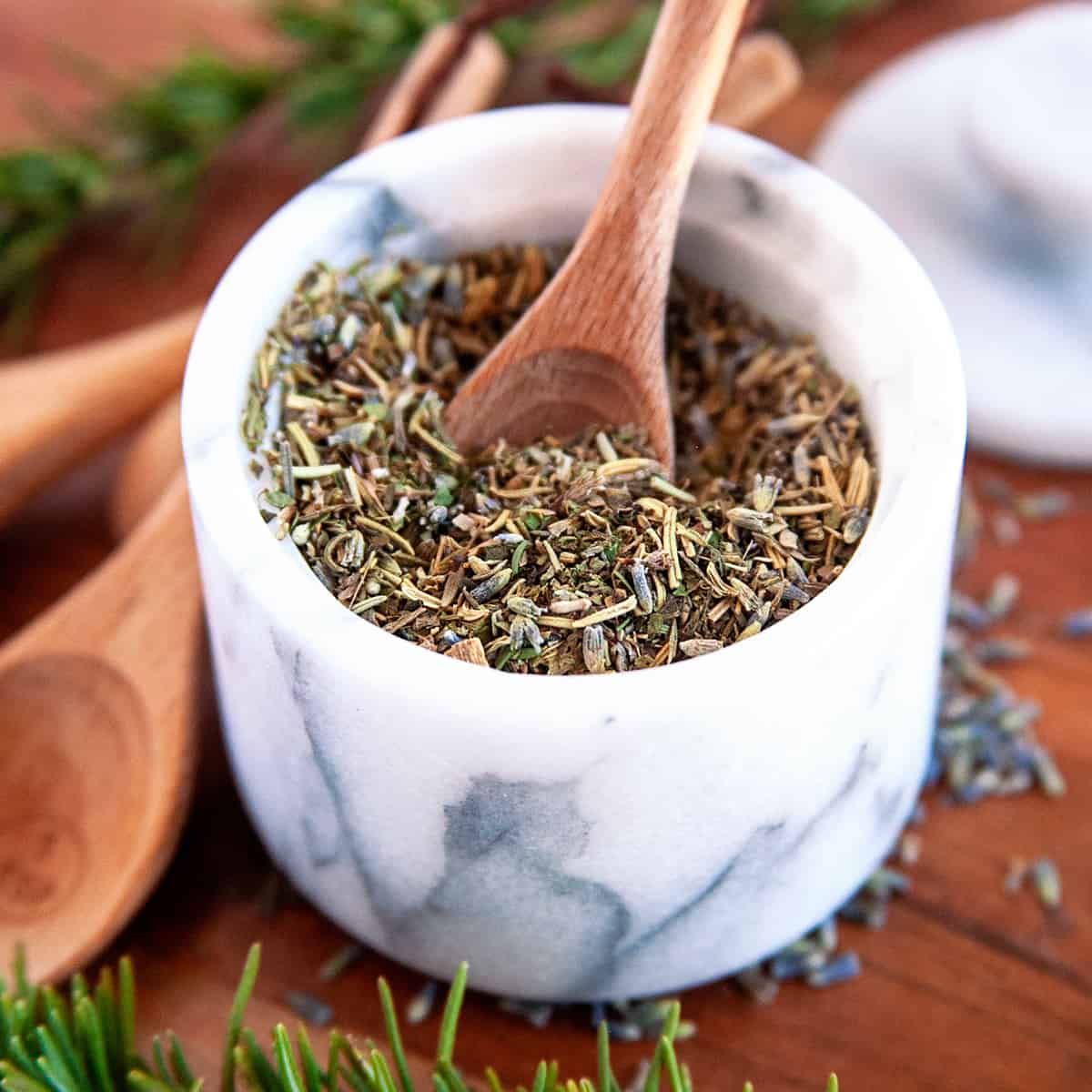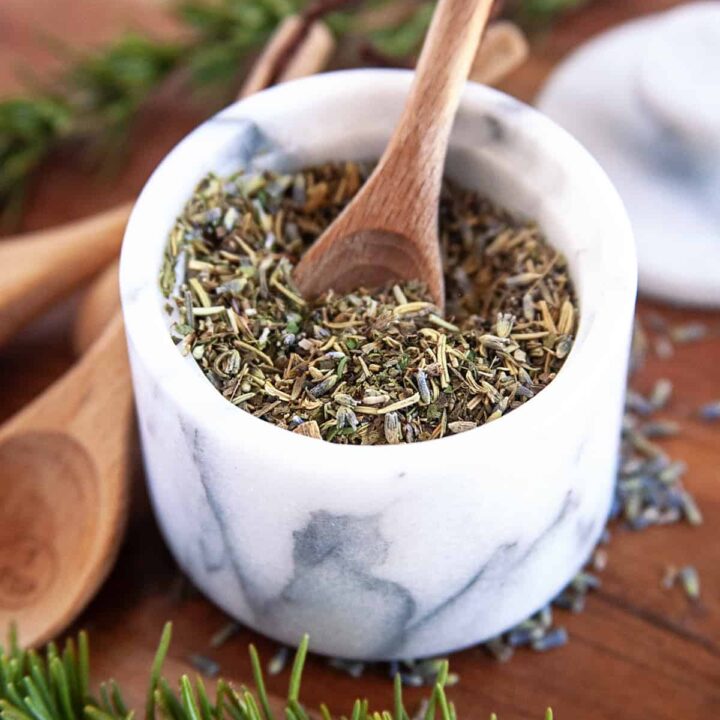 Herbs de Provence
Yield: 1/3 cup
Prep Time: 10 minutes
Total Time: 10 minutes
An aromatic French seasoning blend for chicken, fish, pork, roasted vegetables, and more!
Ingredients
3 tablespoons dried thyme
2 tablespoons dried summer savory
1 tablespoon dried oregano
1 tablespoon dried rosemary
1/2 tablespoon dried fennel
1/2 tablespoon dried basil leaves
1 tablespoon dried French Lavender buds
Instructions
Combine all of the herbs. Using a mortar and pestle, give the mixture a few grinds just to break up the bigger spices and blend the flavors.
Transfer to an airtight container. Store for up to a year.