I have found over the years that when I buy packaged taco seasoning, it seems to be getting higher and higher in sodium or my tolerance for high sodium spices has changed. I like to add in my own salt and a spice mix like this No Sodium Taco Seasoning. Plus, it is so easy to make, taking only minutes at home and I bet you have all the spices on hand!!
A little chili, onion, and garlic powder, and then cumin, paprika, and pepper are all you need to make a good taco seasoning recipe. Do you want to add some salt? Sure go ahead, this way I find you totally can control your salt intake. Also, try our Salt-Free Fajita Seasoning or our Herbs de Provence, perfect on roast chicken.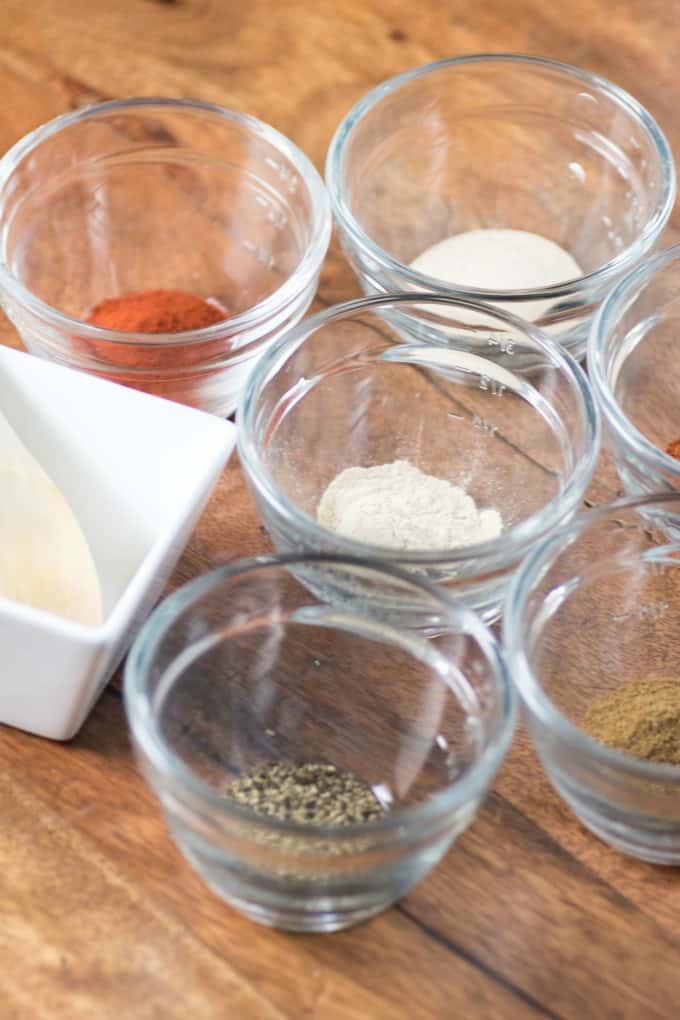 Easy Taco Seasoning
You would probably be shocked at the high level of sodium in our packaged foods. And for something like this, how much time does it really save?? Never mind the expense of buying it when you have the taco seasoning ingredients already at home!!
Once you try making your own seasoning you will never go back to packaged. I still add in some water like the package says but I don't add in any flour for thickening. The water seems to make the seasoning and meat come together nicer. I cook and stir to evaporate the water and then serve.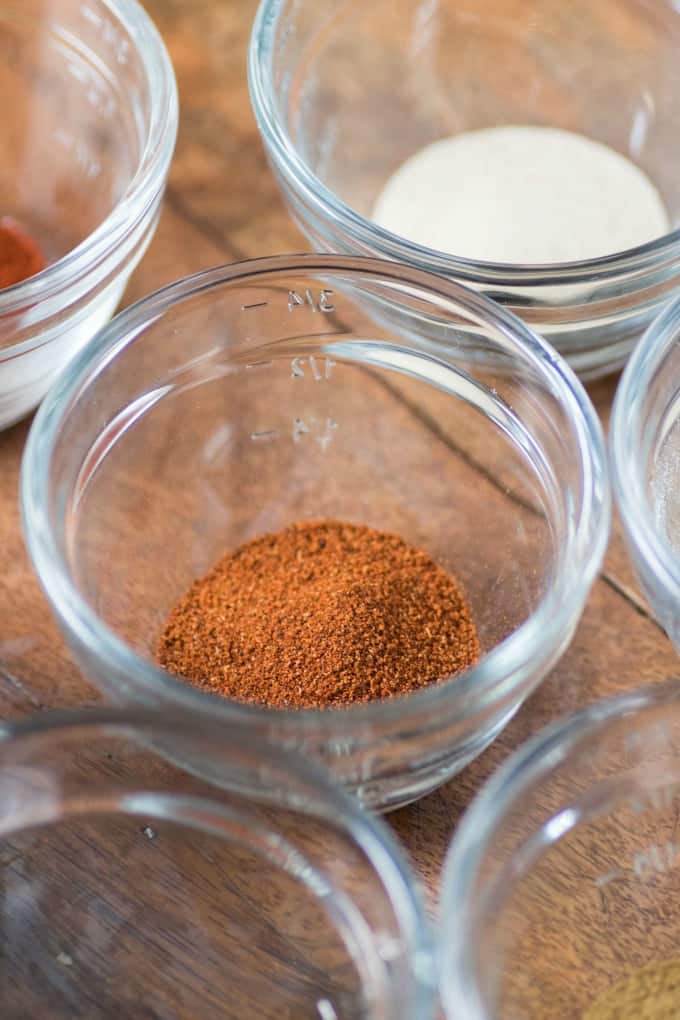 Don't just limit this spice to tacos, make extra and put it into fajitas, chili, burgers or whatever you like. If you want to heat things up add in some red pepper flakes. So now you see how to make taco seasoning is very easy and you can make this spice your own! Play with it and name it whatever you like!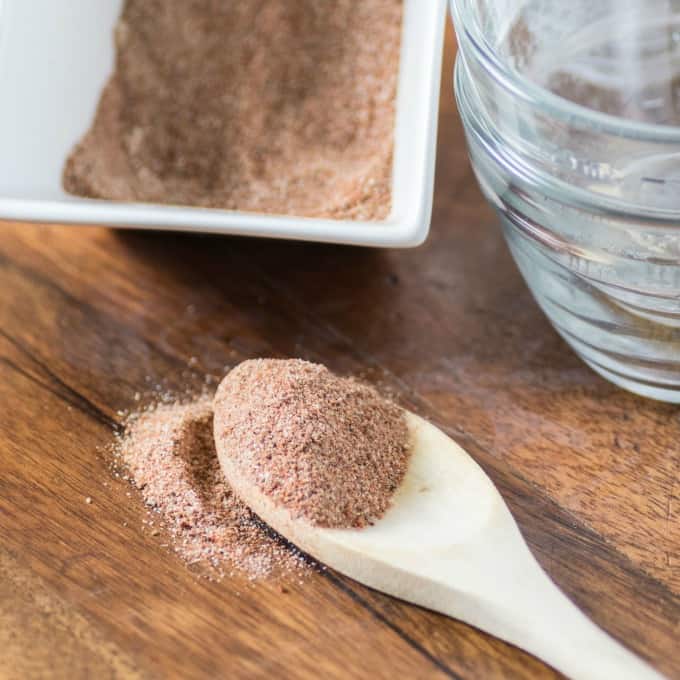 No Sodium Taco Seasoning Recipe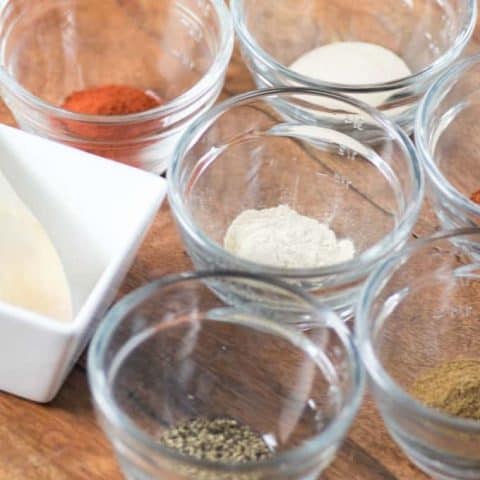 No Sodium Taco Seasoning
Prep Time: 5 minutes
Total Time: 5 minutes
This No Sodium Taco Seasoning is full of flavor but contains no salt, you can add as little or as much as you like or none at all.
Ingredients
1 Tbsp. chili powder (no salt)
2 tsp. onion powder
1 tsp. cumin
1 tsp. garlic powder
1 tsp. paprika (smoked or plain)
1/2 tsp. freshly ground pepper
Instructions
Place spices in a small bowl and mix well. Makes enough for 1 1/2 lbs. of meat or veggies.
Cook meat or vegetables as desired. After cooked add in the seasoning and cook stirring for 2 min.
When cooking the meat or vegetables I add in about 1/4 cup of water at the end after the spices have cooked their 2 minutes and then stir to evaporate. It lets the spices meld with the other ingredients better and you can scrape up any caramelized bits also.