Ham Havarti Pinwheels
I know you all know about pinwheels and have seen them lots before but have you made any in the last while? I hadn't and thought they would be great for a picnic! These Ham Havarti Pinwheels get a little kick up with honey mustard. I didn't have any on hand so I just whipped up my own adding delicious honey to a fabulous spicy dijon was just perfect!
Not only are they great for picnics but everyone loves them at a party or gathering. They are one of the first things to go. They are the perfect make ahead finger party food. Plus, they make a great after school snack or the perfect lunch box sandwich. Kids love them and you can be very creative with the additions.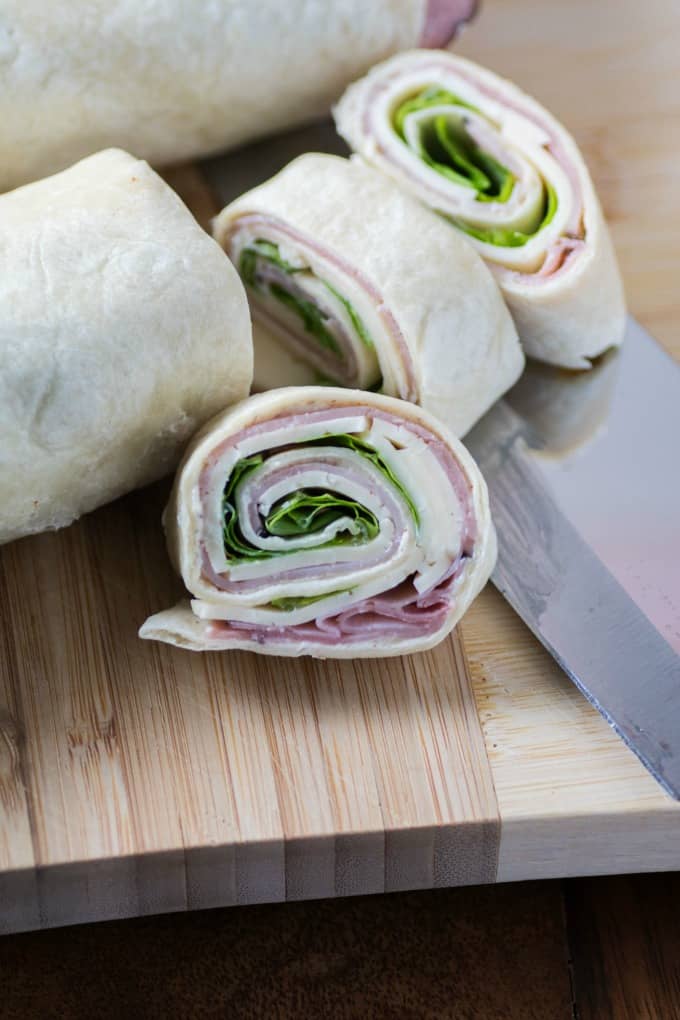 I love the combination of ham and havarti, one of my favorites. Harvati comes conveniently sliced and packaged just like mozzarella and cheddar so it is easy to use.
Havarti has a very buttery aroma and I consider it a mild cheese but it does have more flavor than I would say a mozzarella. Sometimes you can get a herbed havarti too which is very nice.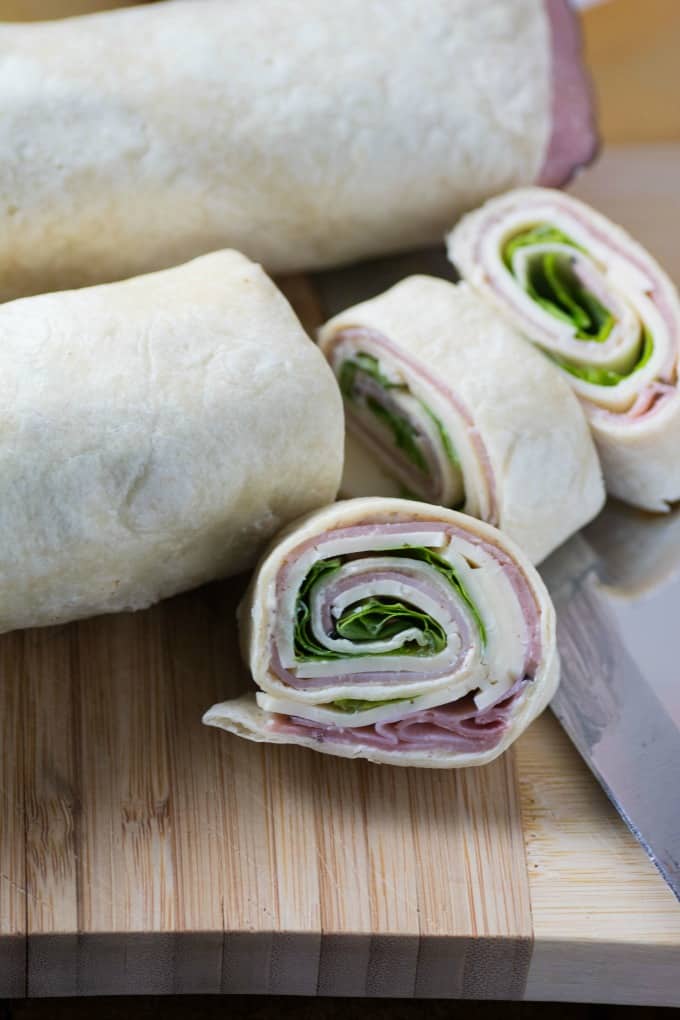 You can reach through and just grab that one. I will let you! The lettuce I used was from my garden. Use a leaf or a baby green as they are so much more pliable for rolling. Everyone loves a pinwheel and happy to see them served. My family just gobbled these down on our picnic!!
Create your own pinwheels to what you like and your family likes. It is a super easy dinner with a salad on the side or veggies and dip! Offer up some pickles too or sliced fresh fruit. Simple and summer worthy!! But pinwheels are great at anytime of the year.
The Recipe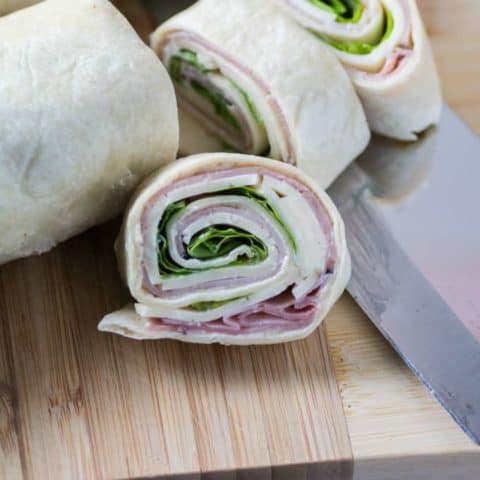 Ham Havarti Pinwheels
Yield: 10 servings
Prep Time: 10 minutes
Total Time: 10 minutes
Pinwheels are loved by everyone and are super simple to make for any picnic, gathering, party or just for the family. They work perfect in a lunchbox too!
Ingredients
4 flour tortillas
1/2 small tub spreadable light cream cheese
1 Tbsp. spicy mustard
1 Tbsp. honey
12 oz. ham
12 oz. sliced havarti
Baby leaf lettuce
Instructions
Mix together the cream cheese, mustard and honey and divide between the four tortillas, spreading to about 1/2 inch from the edge. Lay out the ham, havarti and leaf lettuce keeping 1 1/2 inches from the one edge. Roll towards that edge. Refrigerate for at least 30 min. and then slice into pinwheels.