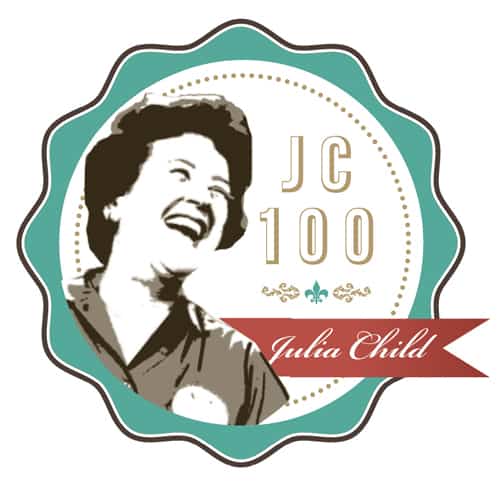 Julia Child's Provencal Tomatoes
Here is our final installment this week for the third vegetable we were assigned, it's Julia Child's Provencal Tomatoes. Ken is the official tomato stuffer in this household. He makes them in many ways and we have loved them all over the years.
I really liked this recipe of Julia's. It was very easy and so very delicious. We have a little guest visiting us right now, Zack. A great friend for Amber, just like having a little brother.
Right away he looked at the tomato and said that he doesn't like tomatoes. I told him to just try a bite and that was all it took the entire tomato was devoured, he loved it!!! I do make my own bread crumbs whenever I can and have them ready in the freezer.
Using stale bread or bread crusts I whirl them in the food processor and then store them in a bag in the freezer. I just ran out of Herbes de Provence.
We use this a lot when we are smoking poultry and we just finished it on our last two smoked birds. It is not easy to find so I will have to locate some again when we are in a specialty store.
I improvised by making my own blend using marjoram, thyme, crushed fennel seeds, powdered savory, and basil. I added equal portions of all to add up to 1 tsp. It was perfect!!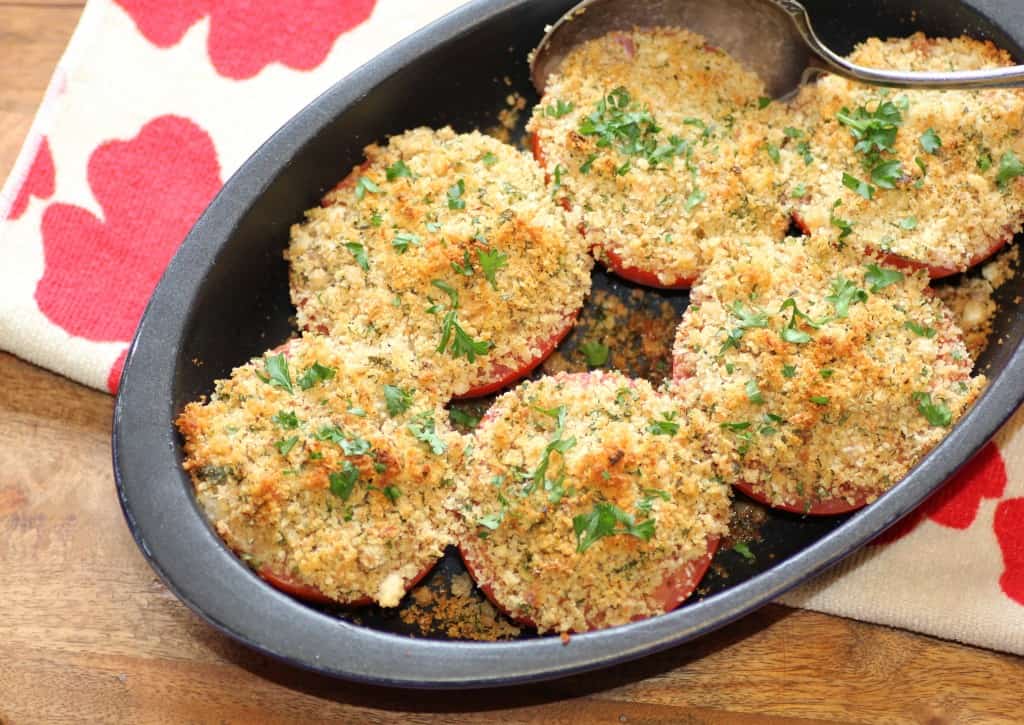 Julia Child's Provencal Tomatoes
Yield: 6 Servings
Prep Time: 20 minutes
Cook Time: 20 minutes
Total Time: 40 minutes
Julia Child's Provencal Tomatoes, I really liked this recipe of Julia's. It is very easy and so very delicious.
Ingredients
3 Large firm ripe tomatoes
Salt and freshly ground pepper
For the Stuffing
1 cup bread crumbs, homemade preferably
2 Tbsp. minced shallots
1 tsp. dried Herbes de Provence
3 Tbsp. freshly grated Parmesan cheese
2 Tbsp. chopped fresh parsley
3 Tbsp. olive oil, plus more for drizzling
Instructions
Set a rack in the upper level and preheat the oven to 400F.
Cut the tomatoes in half crosswise and core the tomatoes. Over a bowl or the sink if you don't wish to save the juice, gently squeeze each half to remove the seeds and juice.
With your fingers clean the cavities of any clinging seeds. Arrange them in a shallow baking dish cut side up.
If they don't stand flat cut a small amount off the bottom of the tomato so that they will sit flat. Season with a sprinkling of salt and pepper.
Stir together the bread crumbs, shallots, Herbes de Provence, Parmesan cheese, and parsley. Add 2-3 Tbsp. of olive oil to moisten the crumbs and toss to coat evenly.
Spoon the stuffing on the tomatoes making sure that it goes down inside the tomatoes by pushing it into the cavities and then mound on top.
Drizzle the tomatoes with olive oil. If making ahead you can cover and refrigerate at this point or bake for 20 min. until the tops are nicely browned and the tomatoes are hot but still keep their shape.
Serve them hot in the baking dish or move them carefully to a platter.
Nutrition Information:
Yield: 6
Serving Size: 1
Amount Per Serving:
Calories: 161
Total Fat: 9g
Saturated Fat: 2g
Trans Fat: 0g
Unsaturated Fat: 7g
Cholesterol: 2mg
Sodium: 232mg
Carbohydrates: 18g
Fiber: 2g
Sugar: 4g
Protein: 4g
Recipe calculation was provided by Nutritionix and is estimation only. If you need nutritional calculations for medical reasons, please use a source that you trust.
Excerpted from Mastering the Art of French Cooking by Julia Child. Copyright © 1961 by Alfred A. Knopf. Reprinted with permission from the publisher Alfred A. Knopf, a division of Random House, Inc.