It is cookbook review day today and I have one of my favorite things to make, SMOOTHIES!! There are loads of scrumptious smoothies in this cookbook, 175 Best Superfood Blender Recipes by Marilyn Haugen and Doug Cook. From this cookbook I selected Blueberry Muffin Smoothie, doesn't that sound delicious? One of our daughter's favorite things is blueberry muffins and she sure loves her smoothies too. I love all the wonderful nutrition you can pack into this drink. Filling, wholesome and delicious describes this smoothie.
Adding in a frozen banana is easy for us as I almost always have lots in the freezer waiting for just a recipe like this. Blueberries are also a staple in our freezer as well and between both of these sweet fruits you do not need to add in any sugar or sweetener.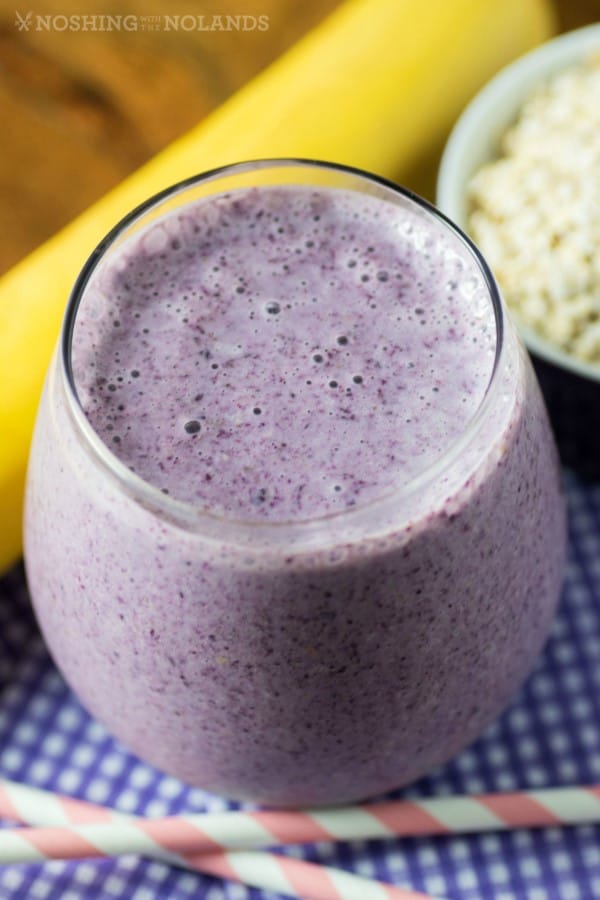 I know you want to stick a straw right in there and have a slurp. I couldn't wait to dive in and Amber really enjoyed this smoothie!! I also love that it has the goodness of oats and flax seed. Those add to keeping you fuller longer.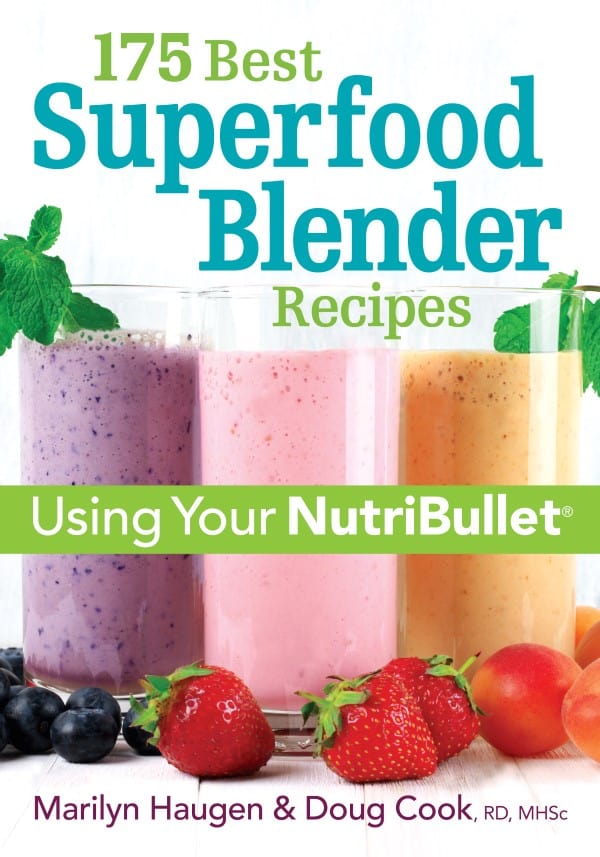 This cookbook has a lot more than smoothies too as it showcases recipes that are easy-to-prepare from dressings, dips, soups, sauces and desserts all using your NutriBullet. These machines are an amazing way to get all the flavor and the most out of your food!!
The benefits of superfoods in your diet are well known now, radiant hair and skin, gastrointestinal health, weight management and optimal health during pregnancy. Also, when you are time-crunched a NutriBullet is so simple and fast to use, giving you all the best nutrition to start your day or at any time in your day!!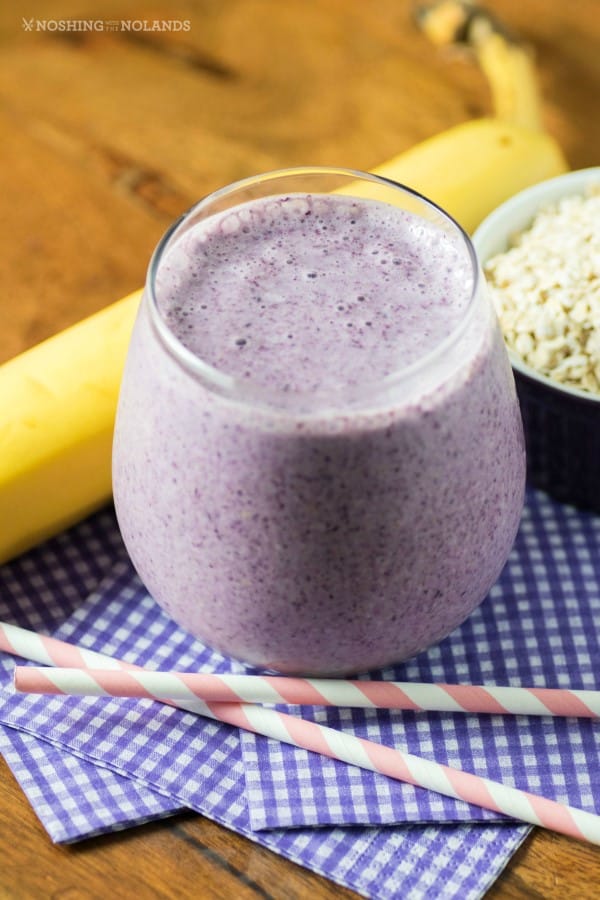 All of the recipes in this cookbook are made using wholesome ingredients that increase your overall nutrients in your daily diet. Recipes like Sparkling Pineapple Mango Refresher, African-Inspired Lentil Dip, Creamy Tomato Coconut Soup, Virgin Pina Colada and Nutty Choco-Caramel Tarts. All of those sound scrumptious to me!!
Marilyn Haugen has turned her passion for cooking and entertaining into a successful cookbook career. She has two best sellers with 150 Best Spiralizer Recipes and 150 Best Recipes for Cooking in Foil. Marilyn lives in Madison, WI.
Doug Cook is a registered dietitian and nutritional consultant with 15 years of experience. Doug is passionate about nutrition which has lead to his holistic approach to nutritional counseling. Doug resides in Toronto, ON.
The Recipe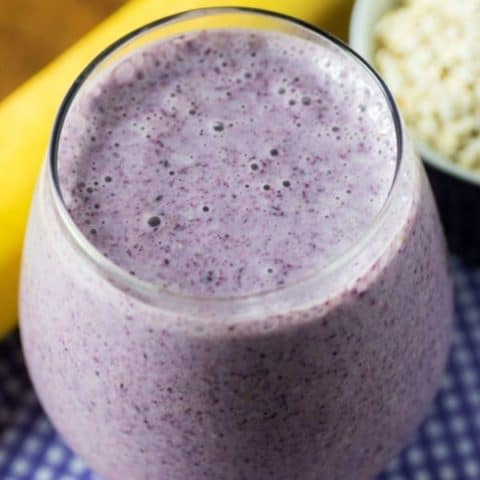 Blueberry Muffin Smoothie
Yield: 1 serving
Prep Time: 5 minutes
Total Time: 5 minutes
If you love blueberry muffins, then you are certainly going to want to add this smoothie to your morning routine. Full of fiber and protein, this smoothie helps to keep your appetite in check while providing anticancer phytonutrients and gut-friendly prebiotics.
Ingredients
• Tall cup
1 frozen banana, halved 1
1 cup frozen blueberries 250 mL
2⁄3 cup plain Greek yogurt 150 mL
1⁄2 cup large-flake (old-fashioned) 125 mL rolled oats
1 tbsp ground flax seeds (flaxseed 15 mL meal)
2 tsp lemon juice 10 mL
1 tsp pure vanilla extract 5 mL
Unsweetened almond milk
Instructions
Add banana, blueberries, yogurt, oats, flax seeds, lemon juice and vanilla to the tall cup. Add almond milk to the "Max Line." Twist the extractor blade onto the cup to seal. Blend for 30 seconds or until smooth.