Deep-Fried Oreos by Food Lust People Love
I am honored to have Stacy here from Food Lust People Love. This is an amazing post, Deep-Fried Oreos by Food Lust People Love that I have to share with you today.
A heartfelt one that got me welling up with tears. I appreciate her genuine sincerity and love the connection that our cities have. Through the devastation, we shall stand united.
Stacy has also done her homework to give you this recipe today, with great links for you to learn more!! Stampede has crazy fried everything and it is part of the tradition of the midway, each year trying to outdo the last.
Just when you thought you had seen it all they come up with something else to deep fry!! It is once a year, a real treat, and Amber has had these and said they were divine!! Deep-Fried Oreos, who knew!!
I would love for you to follow Stacy, she is a class act and has a gorgeous blog with loads of great recipes that I always enjoy going to. Please follow her on Facebook and Twitter.
I now give the floor to Stacy. ENJOY!!
Stampede Food at its Finest!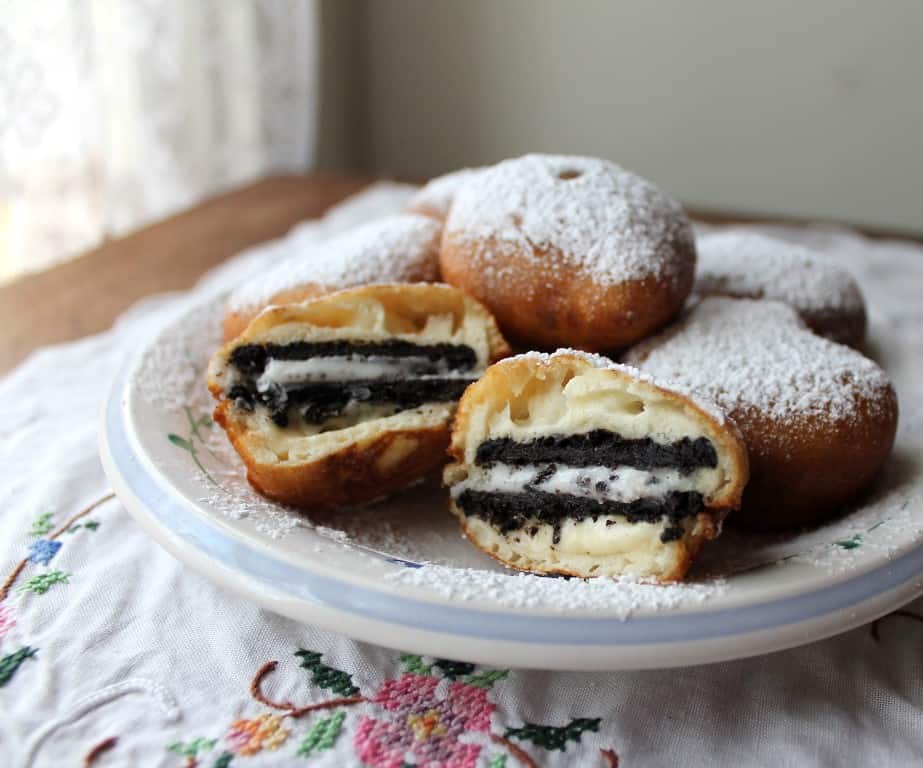 When fellow food blogger, Tara Noland, put the call out a couple of months back for guest posts during Stampede, the Calgary equivalent of the Houston Livestock Show and Rodeo, you know I had to step up.
Calgary and Houston, my hometown, have much in common. Both are cities that oil built, with a great heritage of cowboys and rodeo. And Houston and Calgary have fabulous carnival food, including barbecue of all kinds, things on sticks, and heart-stopping fried everything.
My sister and I were researching and brainstorming (imagine dueling banjos but with laptops) what I should make and deep-fried Oreos came up. They sounded perfect for this post.
Recently Calgary suffered devastating floods that reminded me of terrible times in Houston during our tropical storm Allison. As a community, Houston overcame and, as a community, Calgary is overcoming.
According to a recent editorial in the Calgary Herald, canceling Stampede was not even an option: "Last year at this time, Calgarians were offering hearty toasts to the next 100 years of the Stampede.
We are not about to bow out in year 101." That's the spirit, Calgary! I salute the fortitude of your citizens and wish you all a complete and rapid recovery and the most successful Stampede yet.
Side note to readers: If you have never been to Calgary, put it on your list of must-visit cities. One of my favorite all-time trips included Calgary and nearby Banff National Park. It's God's country.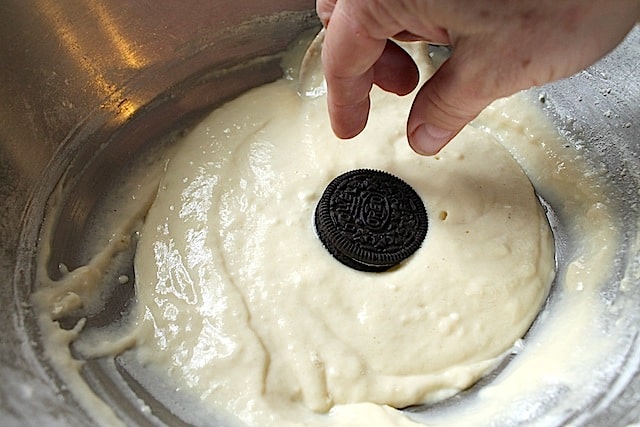 Turning it over to coat completely and ease it into the hot oil.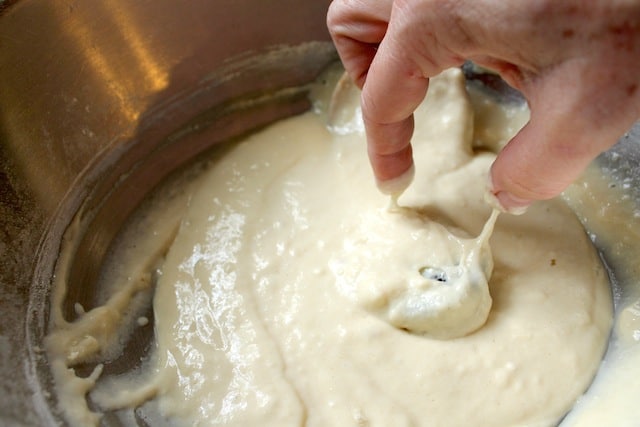 Be careful not to dip your fingers in. Coat more Oreos and add them to the pot a few at a time.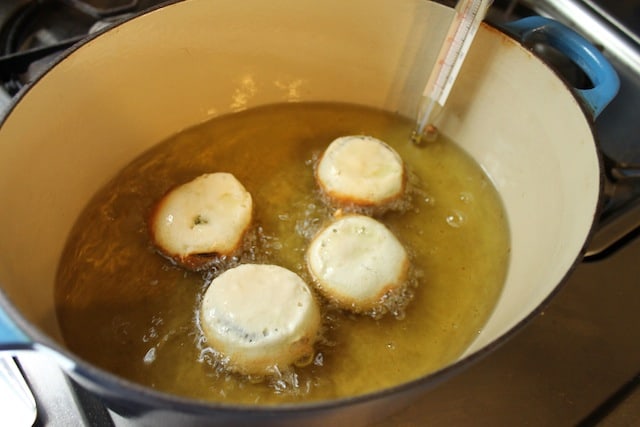 Browning the first side takes just a matter of a minute or two. Turn the deep-fried Oreos over with a slotted spoon and brown the other side.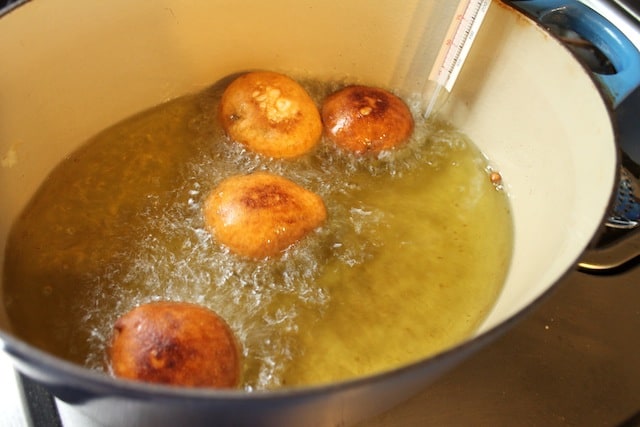 Remove to the paper towel with a slotted spoon and allow to drain for a couple of minutes.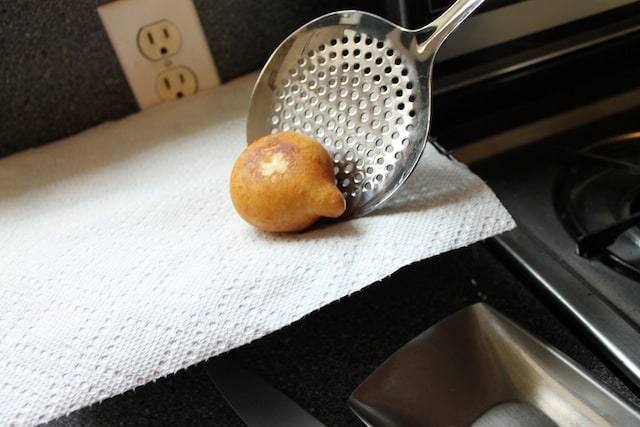 Sprinkle with powdered sugar, if desired.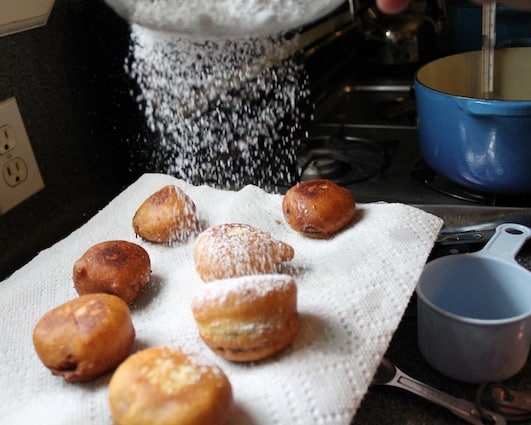 The doughnut part is light and fluffy and the Oreo filling was oozy and sweet. Deep-fried perfection. And they were so easy to make.
Enjoy!
The Recipe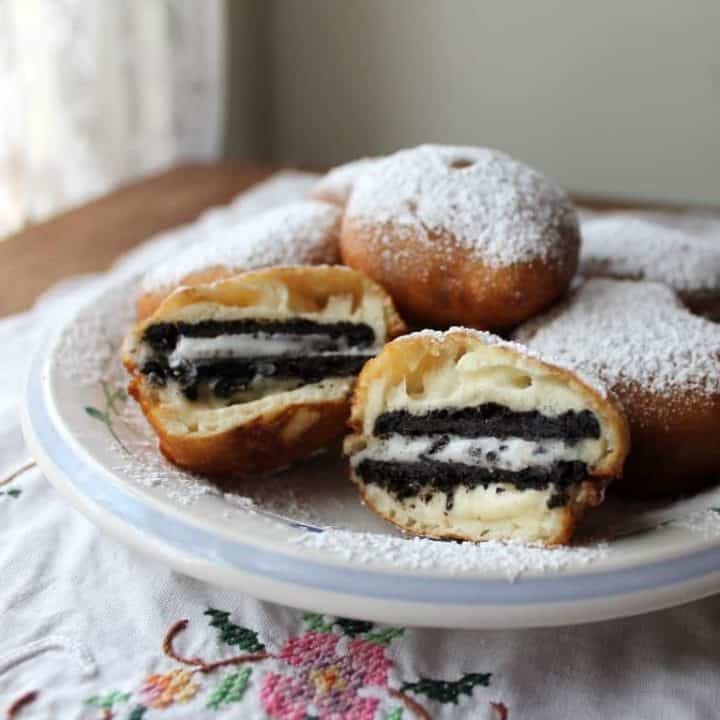 Deep-Fried Oreos by Food Lust People Love
Yield: 15 cookies
Prep Time: 15 minutes
Cook Time: 30 minutes
Total Time: 45 minutes
Ingredients
1 1/3 cups or 170g flour
2 teaspoons baking powder
2 tablespoons sugar
1/2 teaspoon salt
3/4 cup or 180ml milk
1 egg
12-15 Oreo® Double Stuff Chocolate Sandwich Cookies
1 quart or about 700ml canola or other light oil for frying
Powdered sugar for serving - optional
Instructions
Look through your available pots for one that will allow room for a few batter-dipped Oreos at a time, but is still small enough so that your oil fills the pot at least an inch deep. Got one? Excellent. Set it on the stove and pour in the oil. If you have a candy thermometer, hook it on the side now, but don't turn the oil on yet.
Combine your flour, baking powder, sugar, and salt in a large mixing bowl.
Measure your milk into a measuring cup and add in the egg. Whisk to combine thoroughly.
Turn on the stove and start heating the oil. Ideally, you want to get to about 370°F or 188°C before you put the first batter-covered Oreo in. If you don't have a thermometer, I'd like to suggest you make a small investment but, alternatively, you can test the temperature by gently dropping in a small spoonful of the batter. If the oil bubbles up around the batter immediately, it is probably hot enough.
Add your milk/egg mixture into the dry ingredients and stir thoroughly to combine. This will be quite thick.
Prepare a rack for the fried Oreos to drain on by lining it with some newspaper topped with a clean paper towel.
When the oil is just reaching the correct temperature, dip an Oreo in the batter.
Carefully slip the battered cookie into the hot oil and allow to cook for 1-2 minutes until browned on one side.
Using a slotted spoon carefully turn the cookie over and brown the other side.
Remove to a paper towel lined platter to drain
sprinkle with powdered sugar if desired.
Nutrition Information:
Yield: 15
Serving Size: 1
Amount Per Serving:
Calories: 557
Total Fat: 48g
Saturated Fat: 4g
Trans Fat: 0g
Unsaturated Fat: 40g
Cholesterol: 14mg
Sodium: 218mg
Carbohydrates: 31g
Fiber: 1g
Sugar: 15g
Protein: 3g
Recipe calculation was provided by Nutritionix and is estimation only. If you need nutritional calculations for medical reasons, please use a source that you trust.