It is Mouth Watering Mondays and I bring you a special post from last year, Easter Cups with Lemon Curd and Cream. These fun cups are made from candy melts and can be a DIY project that the whole family can get into!! These are fun to serve and delicious to eat. I love lemon curd as it screams spring to me. These can be all made ahead of time and just assembled prior to serving. A few fun Easter sprinkles is all you need to complete this gorgeous dessert.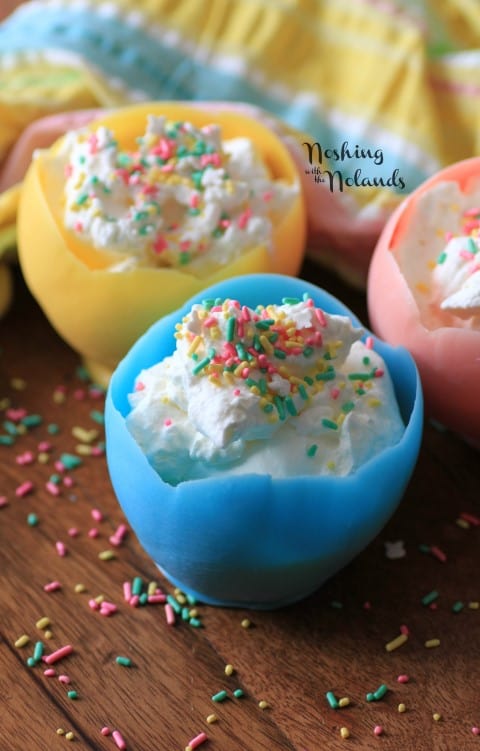 Your family and friends will be so happy with their Easter treat!! The cups are made by blowing up balloons to the size you want and then dipping them in candy melts. For the full instructions and lemon curd recipe come on over HERE!!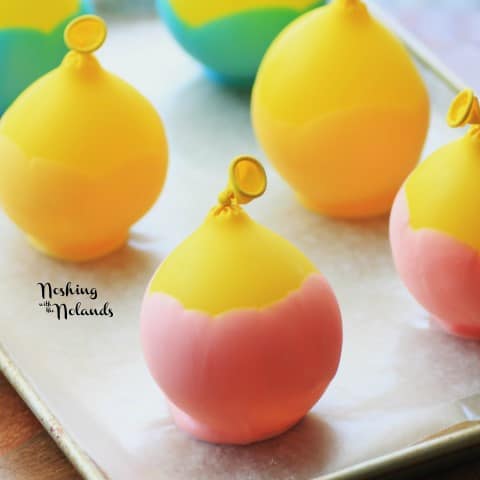 You could fill these cute bowls with so many different things. Little Easter candies would be fun for the kids on Easter day as part of their scavenger hunt for eggs. A yummy chocolate mousse would be great also or a banana pudding.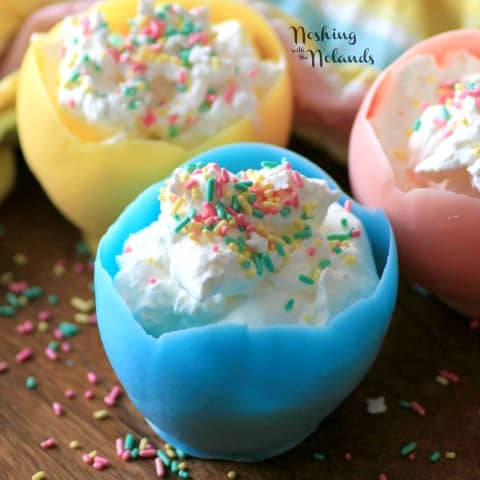 Have fun, be creative and enjoy Easter like you were a kid again!!