MWM Blueberry Basil Lemonade
We are in full swing of summer now and I am happy to present to you for this Mouth Watering Monday, MWM Blueberry Basil Lemonade. This is pulled from the vault from last year. We made it a few times last summer and oh so enjoyed it, nipping a bit of vodka in at times.
Homemade lemonade is easy to make, you just need to squeeze a bunch of lemons but they are usually gorgeous this time of year and big, plump and juicy. Adding in the blueberry and basil just makes it even better. I love using herbs in drinks and cocktails. I grow an abundance of them every year on our balcony. The herbs are used in so many ways, plus they have added health benefits to them. Think of all the Vitamin C you are getting from those freshly squeezed lemons too.
Widdle away the afternoon while sipping on a gorgeous lemonade like this one. Or have it at the ready for a day in the garden!! You will totally appreciate the freshness of this compared to store bought lemonade. If you do come across some freshly squeezed in the store you can add in your own blueberry and basil to it and it is even easier!! Picnics, Barbecues and backyard gathering will be even more enjoyable with a beverage like this one.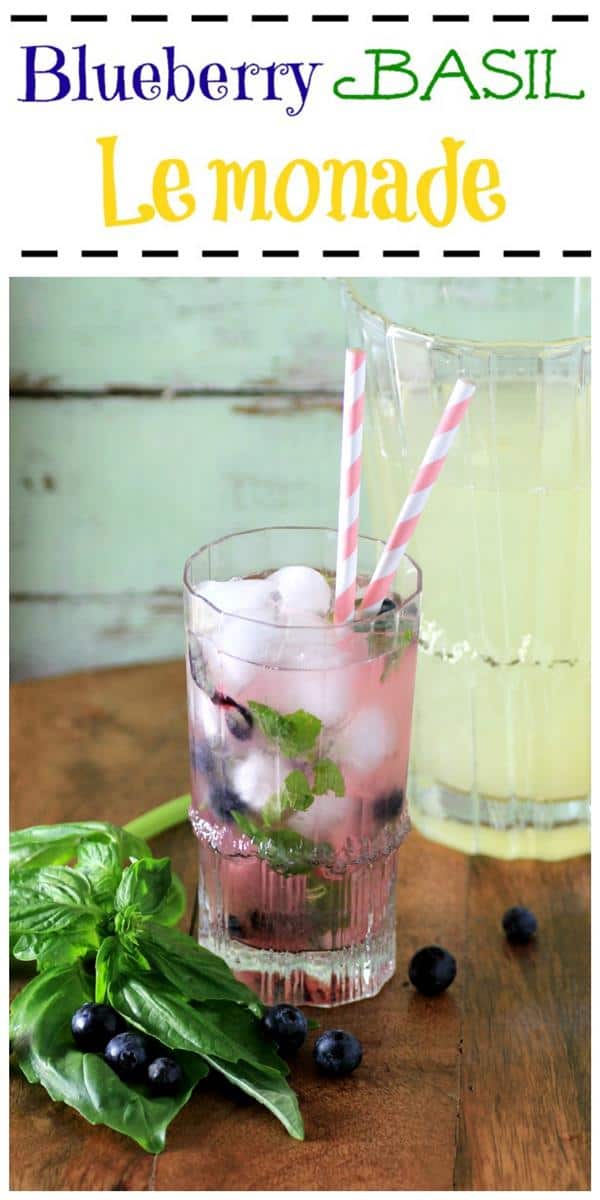 Refreshing, sweet, tart and full of wonderful flavor. This lemonade will become a hit in your household too. If you don't have the opportunity to grow your own basil it is so readily available now and fresh at any grocery store or farmers market.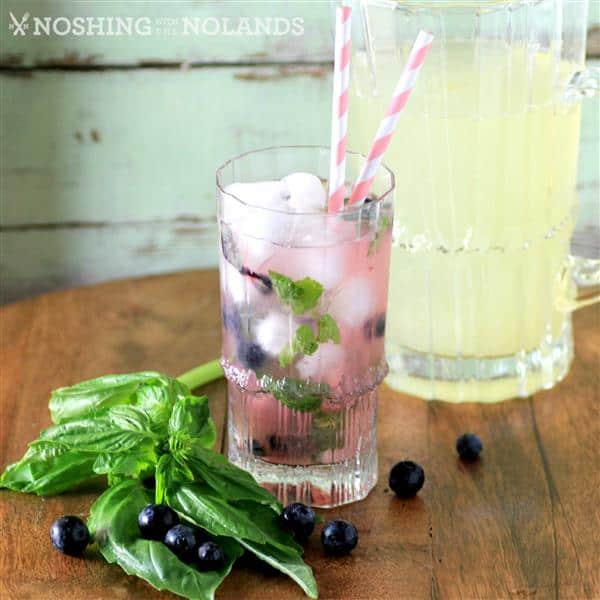 Come and see the full post with more pictures and the recipe over HERE! Make up a pitcher today, share it with some family and friends, you will be so happy for this great recipe!!