I love homemade lemonades. So refreshing in the summer and a great mocktail can be turned into a lemonade cocktail very easily. So everyone from kids to adults can enjoy!! That is why I have this wonderful Blueberry Basil Lemonade for you today.
Blueberries are one of my all time favorite fruits and they pair so lovely with basil and lemon making this cocktail not only unique but delicious!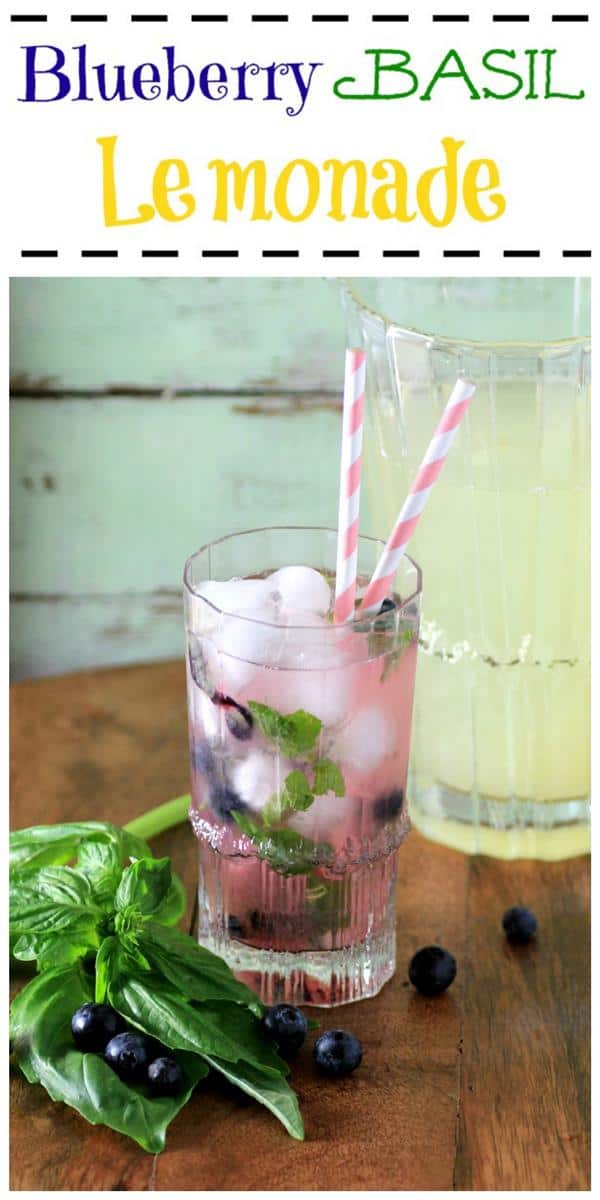 I love muddling a herb to add to a cocktail. Then topping it off with a little club soda or sparkling water adds just the right fizz and fun to it without adding sweetness. Learned this trick from Clinton Kelly on The Chew, he is forever finishing a cocktail like that.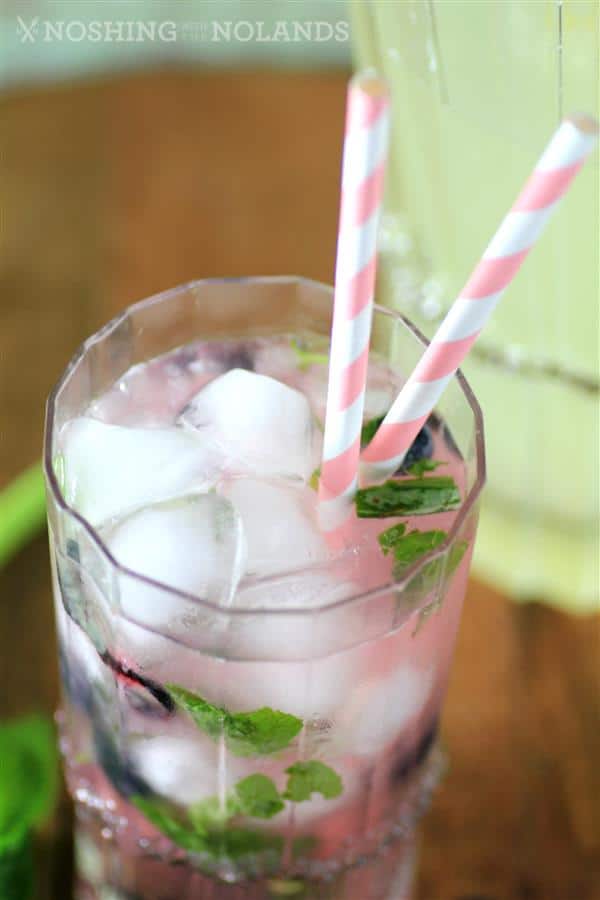 Slip in an ounce or two of vodka or flavored vodka and you have an amazing cocktail. The lemonade can be made well in advance and these easy cocktails whippped up in a moments notice.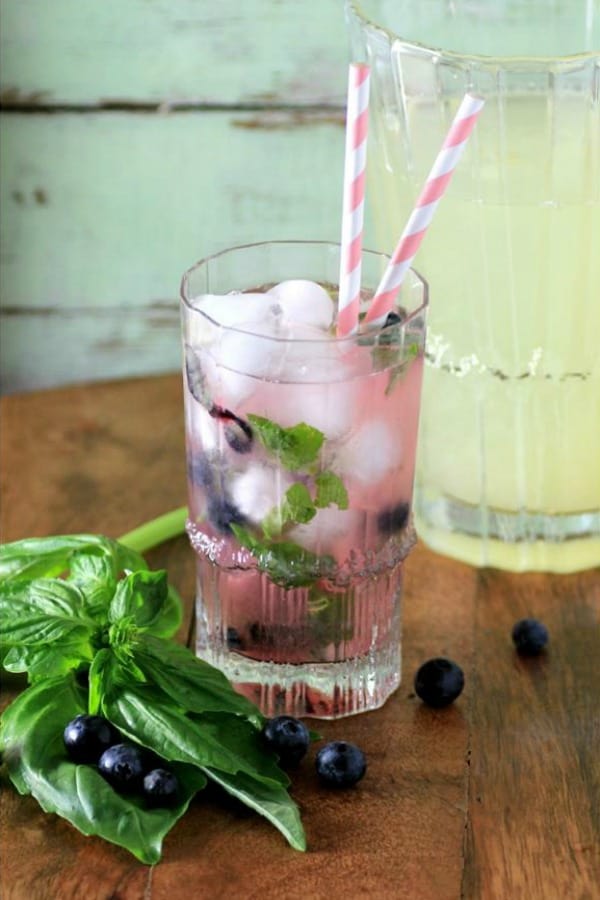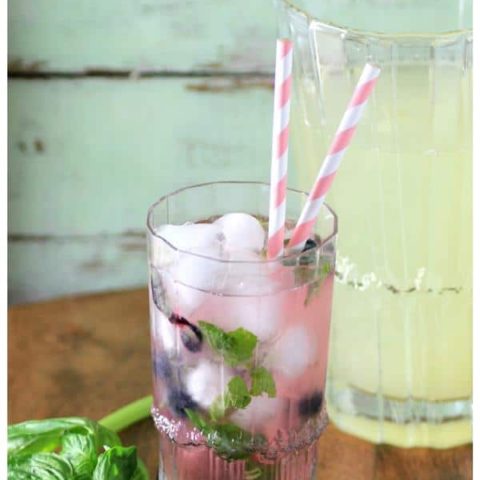 Blueberry Basil Lemonade
Yield: 8 servings
Prep Time: 20 minutes
Total Time: 20 minutes
A refreshing homemade lemonade with the addition of basil and blueberries.
Ingredients
Lemonade
5 lemons, juiced about 1 1/2 cups
1 cup sugar
4 cups water
For each cocktail/mocktail
1 Tbsp. shredded basil
1 heaping Tbsp. blueberries
1-2 oz. vodka or flavored vodka. optional
Lemon sparkling water
Instructions
For the lemonade, stir lemon juice and sugar together until dissolved. Add the water. Store in a pitcher in the fridge until ready to use.
When ready to make a mocktail or cocktail, take the basil and blueberries and place in a tall glass. With a long spoon muddle the ingredients together. Top with ice, vodka if using and lemonade, fill to about 7/8 and then top with a little lemon sparklling water.