MWM Vanilla Bean Creme Brulee
It is Mouth Watering Mondays and I have been digging around in the archives again looking for popular recipes. This MWM Vanilla Bean Creme Brulee was not only a hit in this household but with all of you too! It is Amber's favorite dessert, one that if it is on the menu at a restaurant, it is hands down her choice. She also loves when we make it at home for her too. With the right tools and a good recipe like this one, it is not only easy but so delicious. A great dessert for Valentine's Day and Easter too!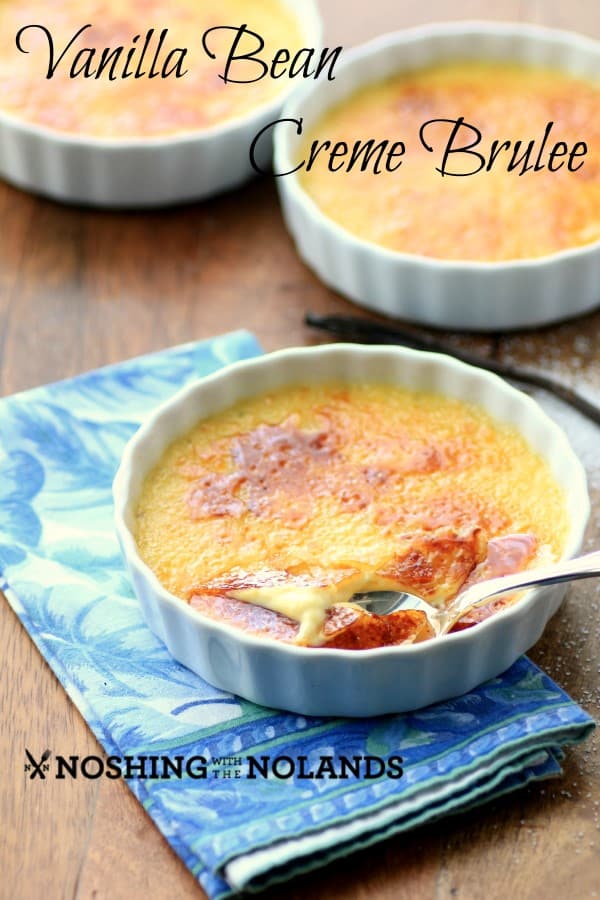 Amber loves everything about this dessert, the crunchy topping down to the creamy inside. One of her favorites is vanilla too but really good vanilla flavour like you get from vanilla beans. Creme Brulee sounds so elegant and you might think it is difficult but it isn't really. It is basically a pudding (okay much better than) that is cooked in the oven in a water bath.
The topping is just sugar that is quickly melted with a blow torch. It is also a great make ahead dessert and is impressive to show off when melting the sugar. A little blow torch can be purchased at many kitchen stores or hardware stores. You will find other uses for it too. You can try to broil it and get the crunch topping but that is not something I personally have tried.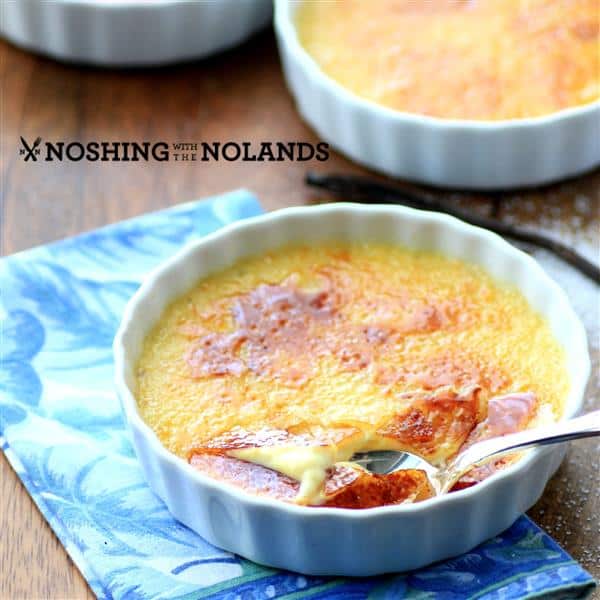 For the full post and recipe come on over HERE!