Brunch Lemon Bundt
It is almost Easter time and spring seems to have come here early this year. I love flavoring everything with citrus at this time of year. It kind of awakens the senses after a long winter's sleep. Our daughter has been craving lemon also. Asking it I could make her a lemon loaf or cake. She was thrilled when she came home to this glorious Brunch Lemon Bundt made with lots of great #CanadianEggs.
I thought this bundt would be perfect also for a spring or Easter brunch. It is simple to serve and makes a lovely presentation on a buffet table. The lemon is mild but just perfect for this glorious bundt.
When baking, your house is filled with the wonderful aroma from the eggs and lemon. I love that smell of an eggy dessert, it smells divine. Canadian eggs are fresh, local and high quality. We always have lots of them around in this household. I love making everything from breakfast to dessert with wonderful eggs.
Go to Eggs.ca for loads of recipes and information, so that you can get inspired by eggs this Easter too!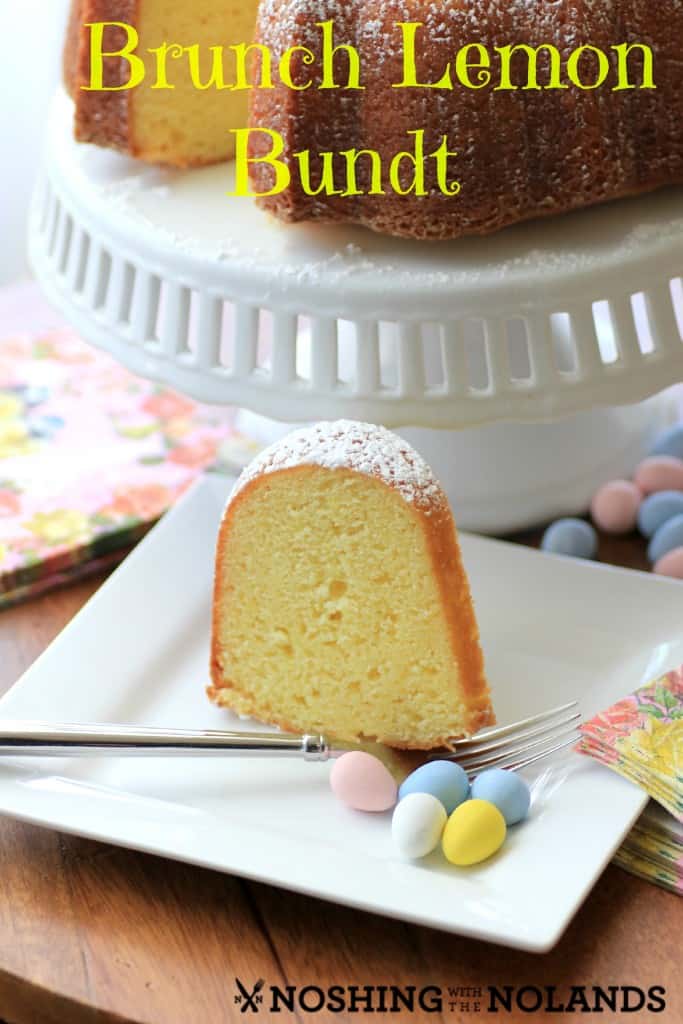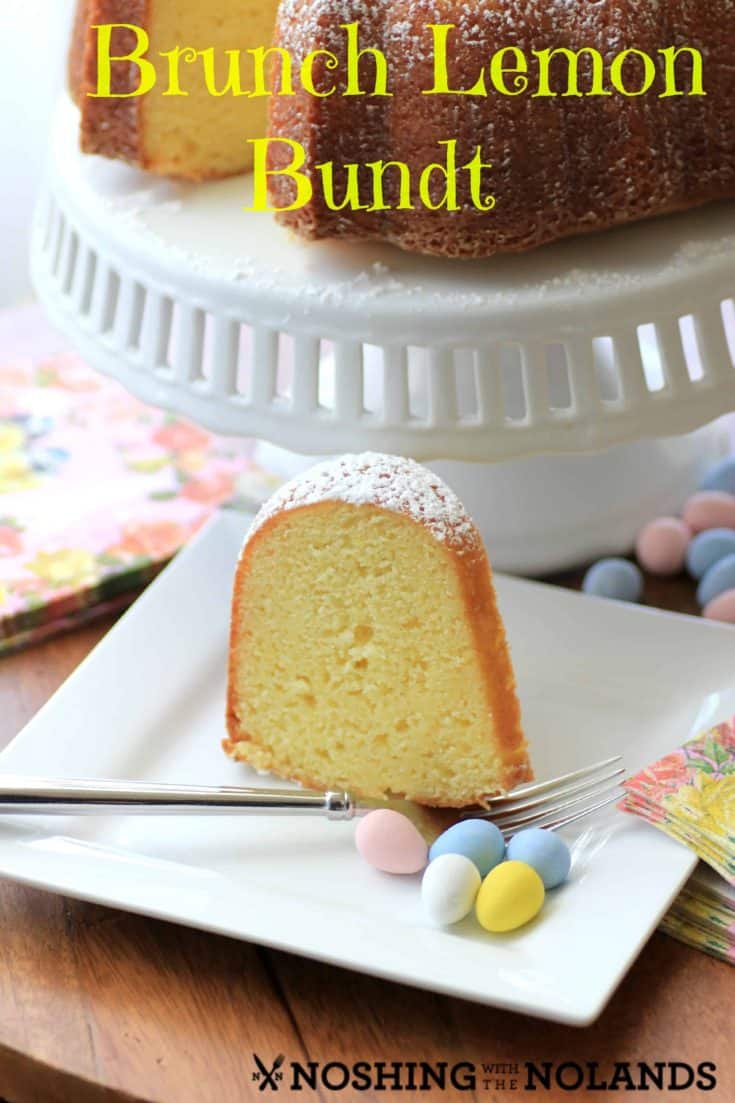 This Brunch Lemon Bundt is so moist and delicious from all the eggs. It slices beautifully and holds up nicely to even the skinniest piece, that you may want to sneak, thinking that no one will notice you taking a second slice.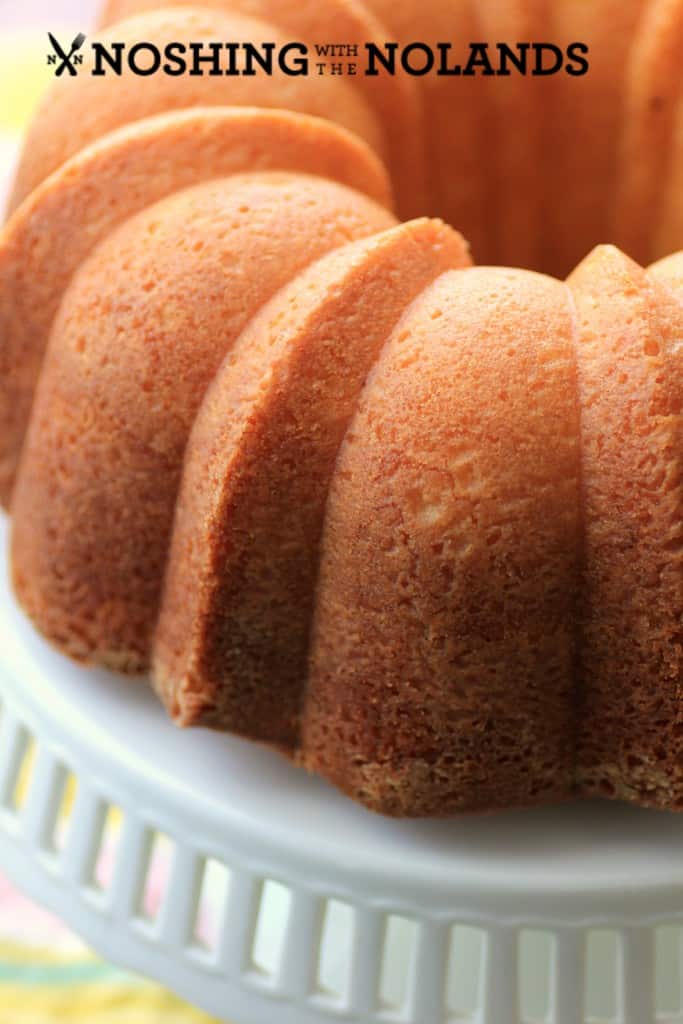 Can you almost sneak a smell of that glorious bundt with all it's egg goodness! Lean in and try. Eggs are excellent source of protein and with only 70 calories each they are a great way to gain loads of nutritious without a lot of calories. Come and learn more about eggs and all their essential nutrients. Also following Egg Farmers of Canada on Facebook, Twitter and Pinterest for more eggciting recipes all year long.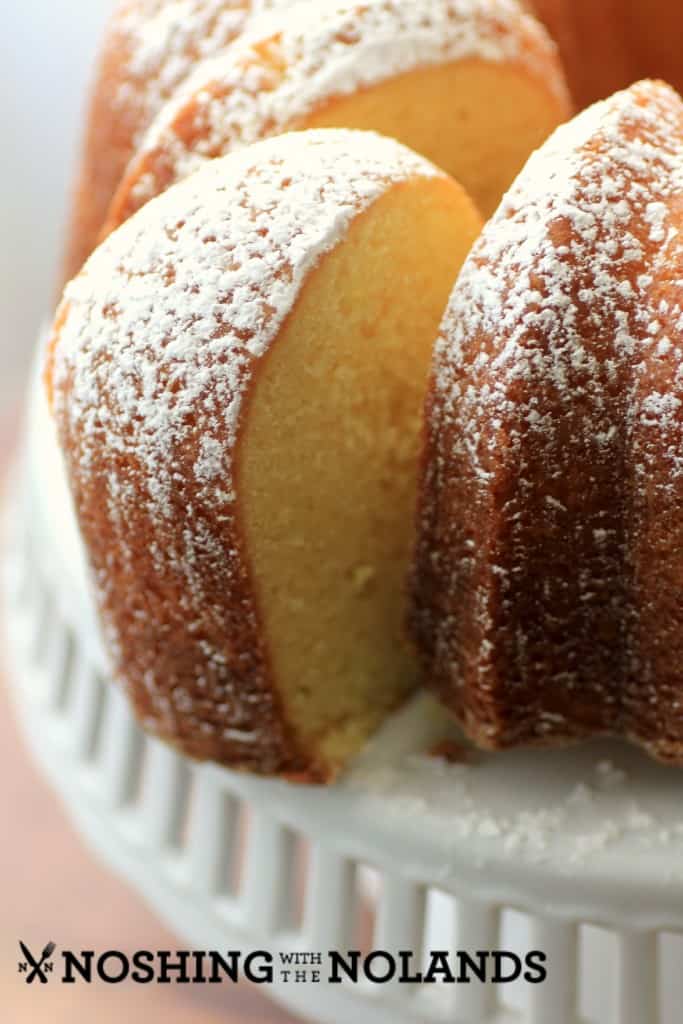 Here are some fun Easter crafts and recipes for you to enjoy with your family. I have always loved dyeing, decorating and eating hard boiled eggs at this time of year, brings back some great memories of Easter's past.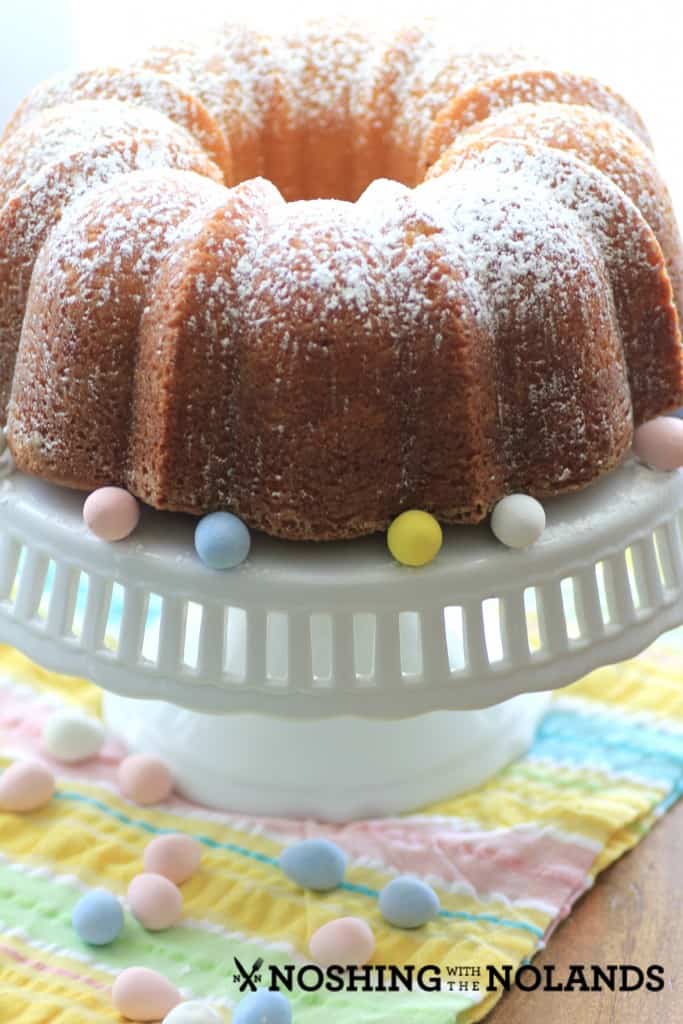 Wow your family with this very easy bundt this Easter. They will think you have slaved but I find a bundt to be a very easy dessert, I make them all the time. A pretty bundt cake can be served simply with a dusting of icing sugar to make it look elegant.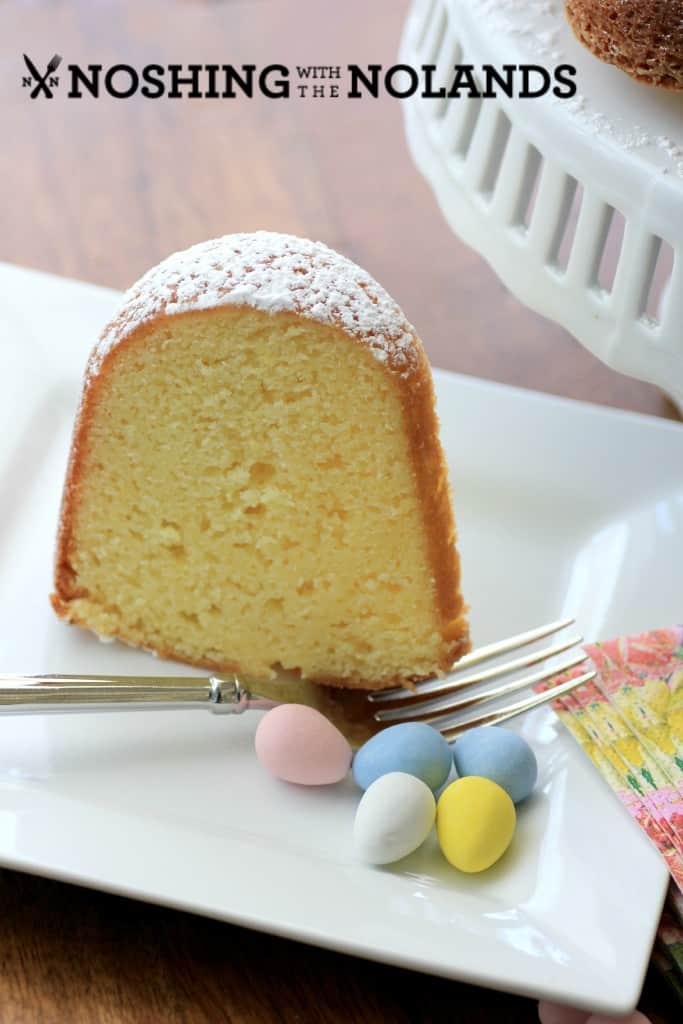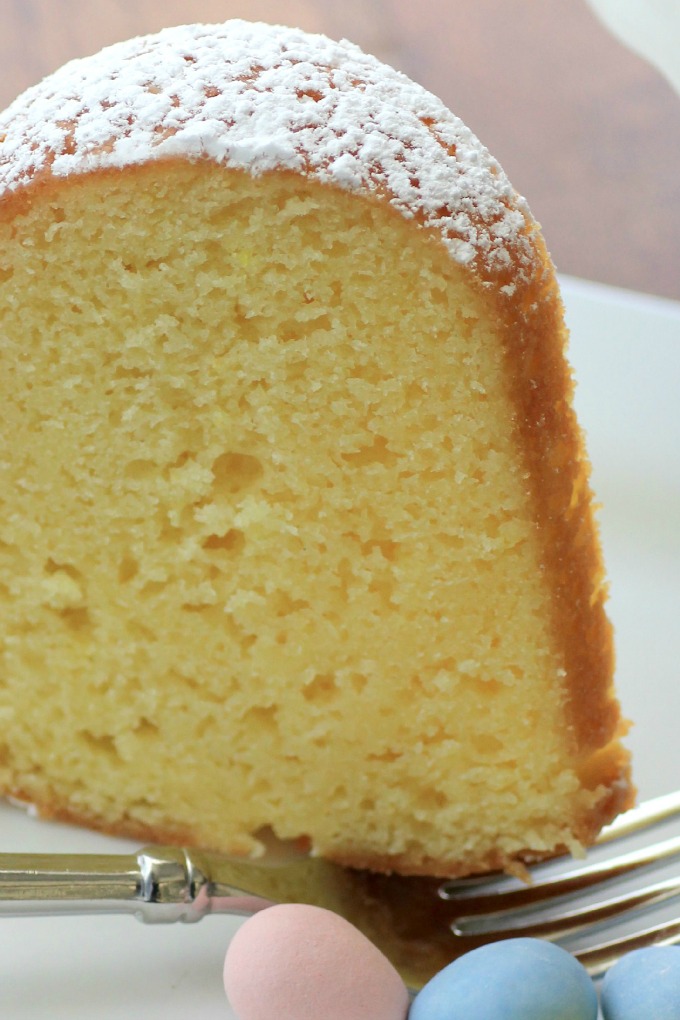 Eggsation Twitter Party – March 24, 2015:
Join us on March 24, 2015 at 9pm EST for the #Eggsation Twitter Party where we'll be talking about fresh, local and high-quality eggs. We have some great prizes to give away!
one KitchenAid Mixer ($380 value)
one iPad Mini ($275 value)
one Paderno 12-pc Pro Gourmet Cookware Set ($235 value)
one Paderno 5-pc. EcoGreen Bakeware Set ($54 value)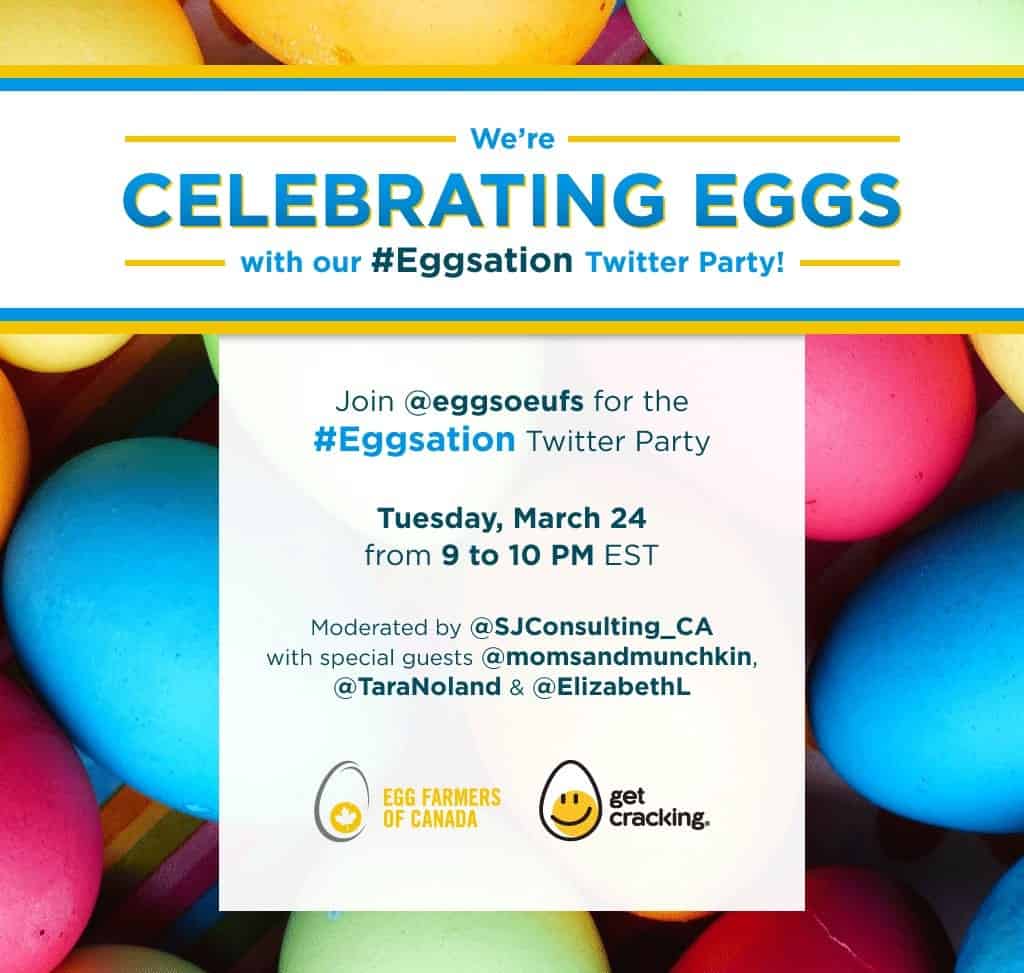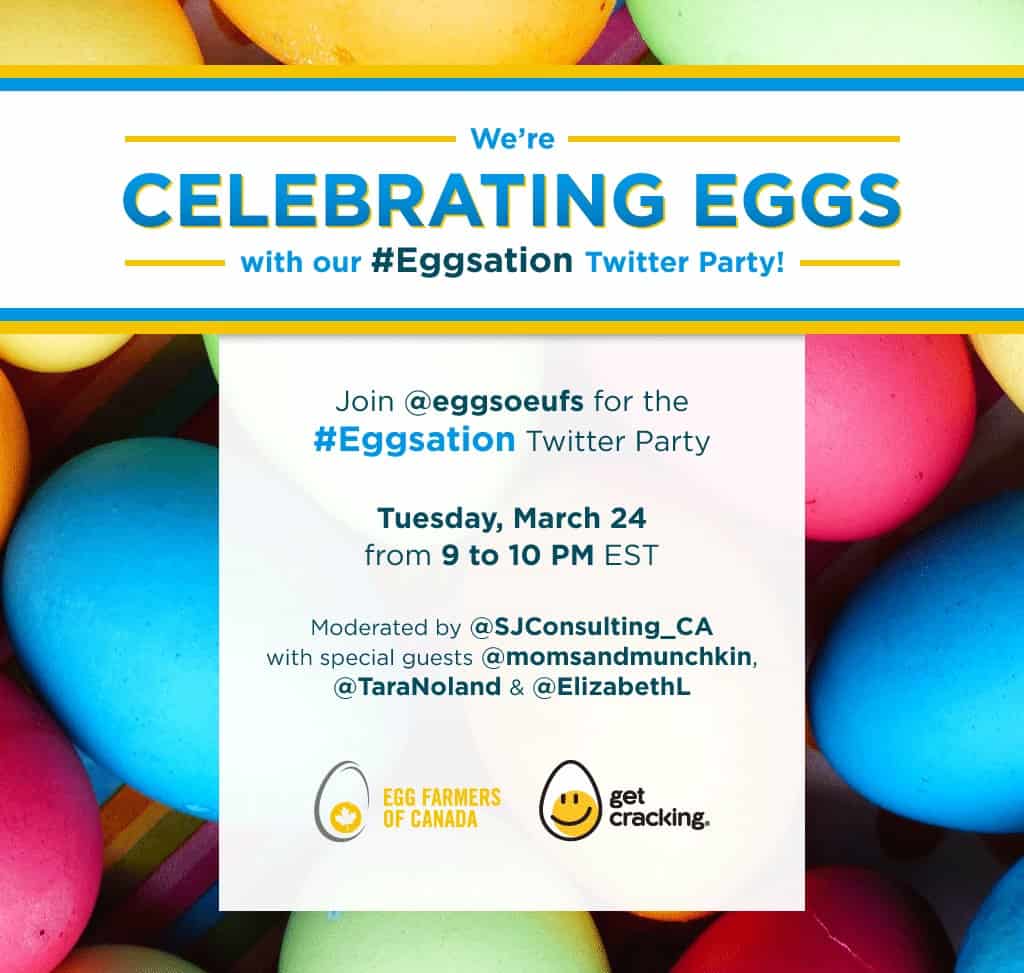 Read the full Rules and Regulations for the Twitter Party
Here
! I hope to see you there! Come and join in the fun!

');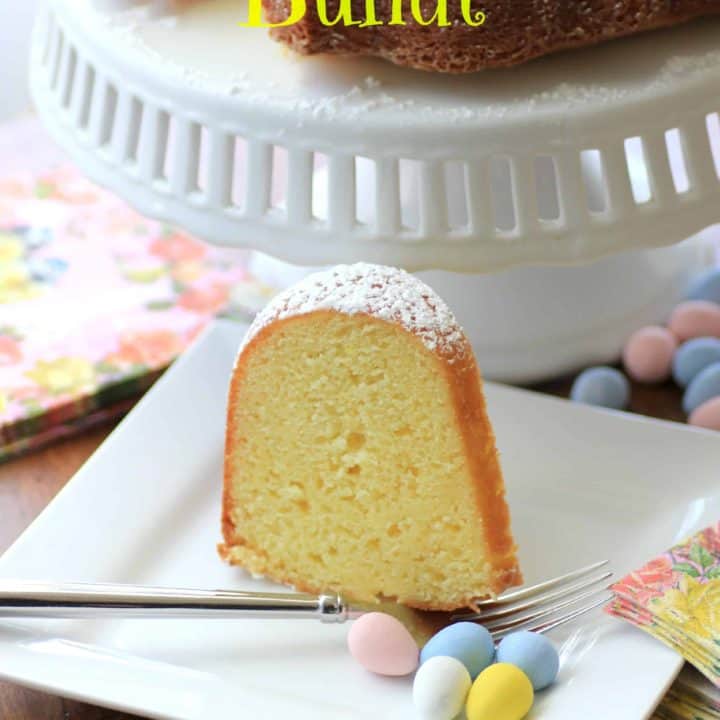 Brunch Lemon Bundt #CanadianEggs
Yield: 12 servings
Prep Time: 15 minutes
Cook Time: 55 minutes
Total Time: 1 hour 10 minutes
The perfect cake to serve for an Easter brunch, lemony, eggy and easy!
Ingredients
• 1 cup unsalted butter, softened, more for pan
• 3 cups flour, more for pan
• 1 lemon, zested and juiced
• 1 tsp. baking soda
• 1 tsp. baking powder
• 1 tsp. salt
• 1 (99 gm.) box of Lemon Pudding mix
• 2 cups sugar
• 6 large eggs
• 1 cup sour cream
• Confectioners sugar for dusting
Instructions
Preheat oven to 350F. Melt 1-2 Tbsp. of butter and paint the bundt pan with the melted butter. Add flour and cover all sides. Bang out excess. Set aside.
In a medium bowl add the flour, pudding mix, baking soda, baking powder, salt and lemon zest, whisk together.
Using a standup mixer with a paddle attachment, cream the butter and sugar together until light and fluffy. Add the eggs one at a time and beat well after each addition. Mix in lemon juice.
Alternatively add the flour and sour cream, starting and ending with the flour in three batches and the sour cream in two. Don't over mix.
Pour the batter into the prepared pan and smooth with a spatula. Bake for 50-55 min. or until a cake tester comes out clean. Let cake cool in the pan for 30 min. and then remove carefully onto a rack to cool completely. Cake will keep well for up to 3 days wrapped in plastic wrap.
Dust with confectioners sugar before serving.
Recipe adapted from Martha Stewart's Lemon-Ginger Bundt Cake.
Disclosure: I am participating in the Egg Farmers of Canada campaign managed by SJ Consulting. I received compensation in exchange for my participation in this campaign. The opinions on this blog are my own.