Rum and Eggnog Spiced Cookies
First off I have to say to you all MERRY CHRISTMAS!!!!!! I am taking a bit of a well needed break and I love having other bloggers here to share with you their delightful recipes!!! I hope you are all having a wonderful holiday season!!!
Today I have Shaina from Take a Bite Out of Boca sharing with you some delicious holiday cookies. I know I would adore these, she got me at rum!!!
I would be thrilled if you followed Shaina on Twitter and Facebook and dropped by her blog for lots of wonderful recipes!! I now give you Shaina.
Merry Christmas! I'm so excited to be here today guest posting for Tara. Many thanks for inviting me to be a part of your blog on such a magical day! With all the craziness of the holidays, Tara asked some of her fellow bloggers to step in and take a little weight off her shoulders. That's what we are here for!
Tara is one of the amazing bloggers I met through #SundaySupper. I seriously credit that group for a lot of the things I've learned and the people I've met throughout the past few months. I've really enjoyed reading Tara's blog and salivating over the mouth-wateringly delicious recipes and photos. Today I wanted to share something that'll put everyone in the Christmas spirit. Though I don't celebrate the holiday, it's still one of my favorites. I love the music, the lights, and the happiness that seems to ring throughout the world. Not to get all cliché, but it really is the most wonderful time of the year.
Especially when you have Rum and Eggnog Spiced Cookies to stuff your face with.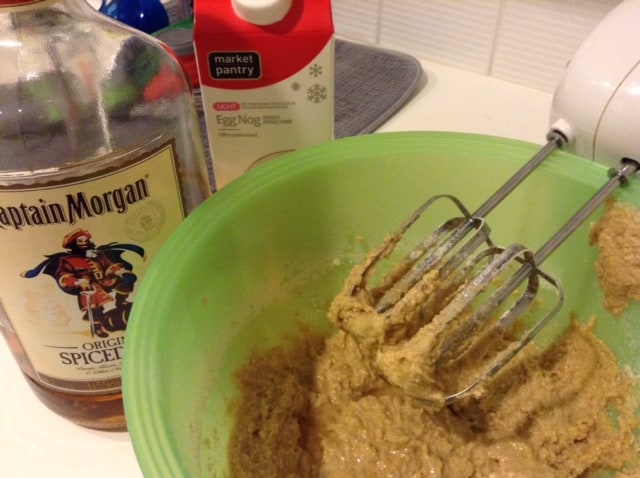 So I hope everyone has a very Merry Christmas and is enjoying their day doing Christmas-y things like gathering around the Christmas tree to rip open your gifts, eating a yummy holiday breakfast, spending the day with family, and eating tons of Rum and Eggnog Spiced Cookies!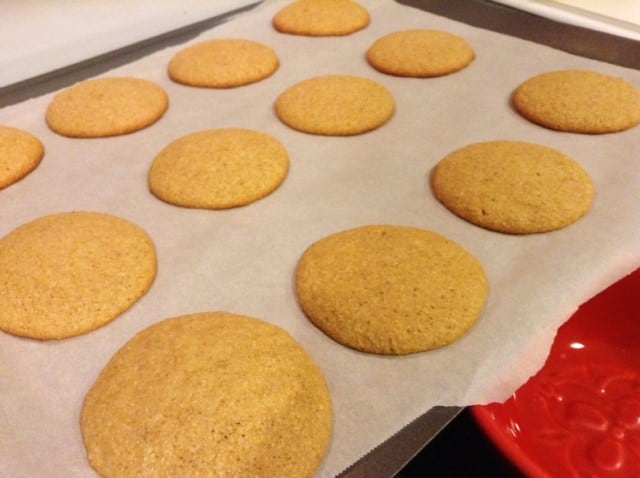 Rum and Eggnog Spiced Cookies
Makes ~30 dozen cookies
2¼ cups white whole wheat flour
1 tsp baking powder
1 tsp cinnamon
1 tsp nutmeg
1¼ cups granulated sugar
¾ cup (1½ sticks) unsalted butter, room temperature
½ cup eggnog (I used Target brand's Light Eggnog)
1-2 oz. spiced rum
2 egg yolks
Preheat the oven to 350 degrees.
In a medium bowl, whisk together the flour, baking powder, cinnamon and nutmeg. In the bowl of a stand mixer, beat together the sugar and butter. Add the eggnog, rum and egg yolks and beat until smooth and creamy. Add the dry ingredients and mix until just combined.
Scoop the dough onto a baking sheet lined with parchment paper or a silicone baking mat. Bake for about 20 minutes or until the edges start to brown.